Twenty-two Hardball Times staffers took their SWAGs at the end-of-year standings for the upcoming season, and the results have been compiled and set aside for exhaltation and humiliation six months hence. While there was some obvious agreement (the Astros suck), there were lots of areas where no clear choice emerged.
Employing the "wisdom of the crowd" approach, the collective rankings within each division are presented below. I'll also list the selections for the two (count 'em, two!) Wild Card nominees from each league along with some other interesting nuggets the voting process turned up.
NL East                Ave. rank
Philadelphia Phillies    2.05
Atlanta Braves           2.27
Miami Marlins            2.73
Washington Nationals     3.05
New York Mets            4.91
NL Central             Ave. rank
Cincinnati Reds          1.50
Milwaukee Brewers        2.23
St. Louis Cardinals      2.59
Pittsburgh Pirates       3.95
Chicago Cubs             4.73
Houston Astros           6.00
NL West                Ave. rank
San Francisco Giants     1.73
Arizona Diamondbacks     1.82
Los Angeles Dodgers      3.23
Colorado Rockies         3.59
San Diego Padres         4.64
NL Wild Card           No. votes
Washington Nationals       8
Philadelphia Philies       7
Arizona Diamondbacks       7
Atlanta Braves             5
St. Louis Cardinals        5
San Francisco Giants       5
Milwaukee Brewers          4
Miami Marlins              3
AL East                Ave. rank
New York Yankees         1.36
Tampa Bay Rays           2.00
Boston Red Sox           3.00
Toronto Blue Jays        3.64
Baltimore Orioles        5.00
AL Central             Ave. rank
Detroit Tigers           1.05
Cleveland Indians        2.73
Kansas City Royals       3.09
Chicago White Sox        3.91
Minnesota Twins          4.14
NL East                Ave. rank
Texas Rangers            1.45
Anaheim Angels           1.64
Seattle Mariners         3.41
Oakland A's              3.50
AL Wild Card           No. votes
Anaheim Angels            11
Tampa Bay Rays             9
Texas Rangers              9
New York Yankees           8
Boston Red Sox             5
Detroit Tigers             1
Oakland A's                1
Miscellaneous observations:
• Mat Kovach is a wingnut. (Details supporting this stance will appear below—repeatedly.) But he's our wingnut, and we're happy to have him.
• Philadelphia's five-year stranglehold on the NL East crown is in serious jeopardy. Thanks to the always-pesky Braves and the up-and-coming Marlins and Nationals, along with the impact of aging and injuries on Phillies starters, the division is as competitive as it's been in a long time.
• The Mets are the one exception to the above. New York was not a unanimous selection for the cellar (Mat picked them third to break the string), but no one foresees a repeat of 1969's Miracle Mets.
• The defending World Series champs look unlikely to repeat. St. Louis is picked as a strong third-place team in the NL Central, and the Cardinals received five Wild Card votes, but it seems the Redbirds will have to battle to sneak into the postseason. Just like last year, when they won it all.
• Paul Francis Sullivan (Sully to his friends—and his enemies) attempted to match Mat's quirkiness with his selection of the Pirates as NL Central champs. We're all eagerly watching to see how that turns out, as Pittsburgh attempts to end its 19-season run of losing baseball.
• The Astros are the dregs of humanity. Yes, a rock band made up of skeletons probably could win as many games as this a(s)trocious roster. Every single voter placed Houston last in the division. The AL West teams are drooling in anticipation of their arrival in 2013.
• San Fran and Arizona seem to be the class of the NL West, but don't hold your breath. The Diamondbacks improved by 29 games from 2010 to 2011, surging from the basement to the top of the division. Don't be shocked if the Dodgers, Rockies or Padres finish at the head of the pack come Game 162.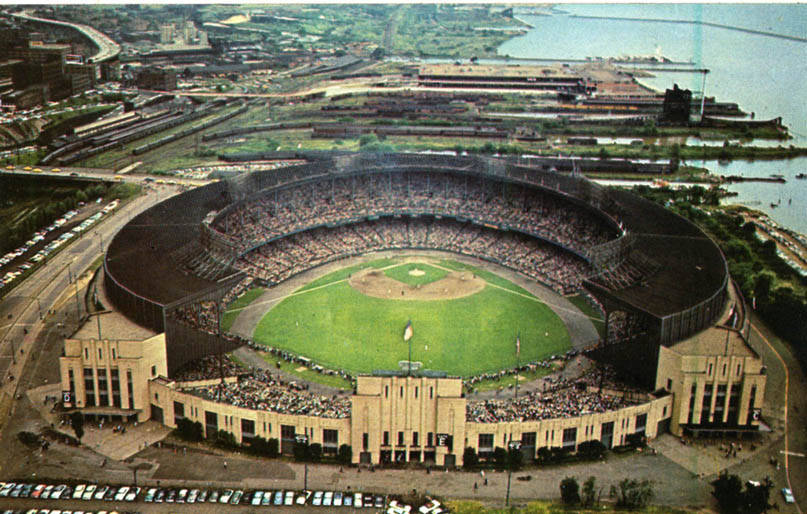 • The AL East standings are weird. It looks like everyone picked Tampa Bay second, Boston third and Baltimore fifth, with Toronto oddly stealing some first-place votes from New York. While we did all list the O's last, the other perfectly rounded-off positioning is just an odd statistical aberration. The Rays and Red Sox each were placed anywhere from first to fourth, but their cumulative totals make their ranks seem nice and tidy.
• Mr. Kovach, our resident Indians fan, ruined the Tigers' perfect run atop the AL Central. Just like last season, he chose Cleveland over Detroit. Of course, last year he was looking pretty smart for the first 100 games or so…
• The gap between Detroit and the rest of the division is massive. The Tigers have a 1.68-position advantage over the second-place Indians, far and away the largest spacing in any of the six divisions. If Los Tigres don't take the AL Central crown, we'll all be eating crow—except possibly Mat.
• The AL West is a tale of two races. The Rangers and Angels will duke it out for first place in one of the most closely contested division contests. Meanwhile, the Mariners and A's, who have already squared off twice so far in meaningful contests, should continue their competition for the AL West cellar.
• The AL playoffs seem nearly set with the season hardly underway. With the Tigers a preseason lock to win their division, the Yankees, Rays, Red Sox, Rangers and Angels appear destined to fight for the four remaining playoff births. At least one of these teams will be bitterly disappointed. (BTW, Mat is the one who picked Detroit and Oakland as the AL Wild Card winners.)
How did we do? Do these standings look about right? Did we miss a sleeper team? Is Mat in need of psychiatric evaluation? Let us know in the comments below how you think the upcoming season will shake out in six months' time.
Greg has been a writer and editor for The Hardball Times since 2010. In his dreams, he's the second coming of Ozzie Smith. Please don't wake him up.