Yovani Gallardo has always been a favorite of mine for a few reasons: the combination of velocity and command; the composure on the mound; the dominance he has displayed at every level. This past Sunday, Gallardo made his first start of the season, and he did not disappoint, going seven innings and giving up just one run.
What makes Gallardo so good?
1. He makes batters miss. Since 2006, Gallardo has struck out about 32% of the batters he faced, and last year in Triple-A, that rate reached 35 percent. This is excellent.
2. He has plus command. Gallardo's walk percentage at the higher minor league levels was between eight and nine percent, which is a little high, but his ratio of strikeouts to walks was between 3.0 and 4.5. Again, this is excellent.
Helped by the high strikeout numbers, Gallardo also allows few hits per game and few HR/9:
H/9 and HR/9
2006 (A+) – 6.3, 0.5
2006 (AA) – 5.7, 0.2
2007 (AAA) – 6.1, 0.5
The one strike against Gallardo is his historically low groundball percentage, which has ranged from 39 to 45 percent since Double-A in 2006. This isn't fatal, it just depends on the park he plays in. In any case, the numbers are here for anyone to review.
Let's move on to Gallardo's mechanics:
This clip is from the 2006 Florida State League All-Star Game, and I use this as a symbol of how little Gallardo has had to alter his mechanics since being drafted out of his high school in 2004.
Mechanics
What I like:
1. Repeatability – One thing Gallardo does extremely well is repeat his mechanics. The ability to consistently repeat one's mechanics is crucial to a pitcher's success.
2. Step-over move – Around frame 25, as Gallardo moves into foot plant, you see his foot kind of hover and then step over an imaginary object. This is a move that, if done efficiently, can improve a pitcher's velocity.
3. Finish – Gallardo has an aggressive finish where his upper body is out in front, which increases the perceived velocity of his fastball. It also fools the batter into gearing up for something hard, which sets them up perfectly for a breaking ball. Also, he breaks his hands late, which makes it tougher for batters to pick up the ball out of his hand (see frame 18). Notice how he doesn't show the ball to the hitter until about four frames before release.
I like how Gallardo leads with his hips (frame 11; notice how he starts drifting before his knee reaches its uppermost point) and then how he lands in an athletic position at release. After release, he gives his arm plenty of room to decelerate.
However, Gallardo's mechanics are not perfect. He doesn't have a great scap load (frame 29), though he produces solid velocity nonetheless. He could keep his glove out in front of his chest a little more instead of tucking it into his side. This would allow him to get even more extension out in front. On the other hand, he does a good job firming up his glove to prevent his front shoulder from opening. This reduces stress on the shoulder.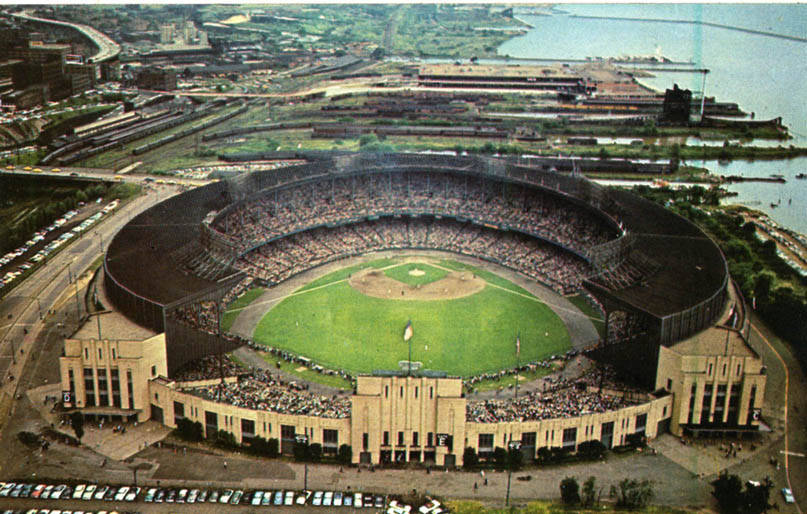 Overall, I see some minor tweaks he could make, but there is a lot to like. Gallardo has had very similar mechanics for years now and obviously they have been working for him, so sometimes change is not always the best option.
Gallardo's stuff
Fastball – ranges anywhere from 89-94 mph. He prefers the 91-93 range but can add and substract from it as he pleases. His fastball has good movement and he has excellent command of the pitch.
Grade: 55 (on scale of 20-80; see link at end of column)
Curveball – complements his fastball in that it is more of a power curve: Instead of having a big, looping break, it travels in more of a straight line until the bottom drops out of it. Distinguishing between his fastball and curve is especially difficult because his body actions and release point are mostly the same.
For illustration, here are animations of his curveball (left) and fastball (right):
Although the curveball starts off a little higher, it has some of the same action as the fastball. You know the little hump that the curveball can take when it comes out of the pitcher's hand? I don't really see that with Gallardo. Both pitches are on similar trajectories, but at the last moment, the bottom falls out of the curveball.
Grade: 60
Gallardo also features a slider and a change-up, and both grade out right now as average. The slider has the more prominent place in his repertoire, but he commands both pitches well.
Other notes
1. Composure – One thing that really jumps out at me when watching Gallardo is his composure. He never gets rattled, and he exudes a reassuring calmness. Last year, he was absolutely hammered by the Rockies in August, and then hit hard again by the Cardinals in his next start, but he bounced back to hold teams scoreless in four of his next six starts, which also tells us a little about his mental toughness.
2. Ability to adjust – Throughout Gallardo's brief career, he has shown the ability to adjust to new levels of competition. Gallardo improved his numbers across the board when promoted from Low-A West Virginia to High-A Brevard County. This trend continued when he was promoted to Double-A in 2006 and again when he was promoted to Triple-A last year. And in 100+ innings at the major league level, Gallardo has put up numbers that mirror what you would expect from a top-of-the-rotation starter.
Gallardo's future
The fact that Gallardo is a good athlete with relatively clean mechanics should keep his injury risk low for a pitcher. With his combination of stuff, command and poise, Gallardo has the qualities to be a top-of-the-rotation starter for a very long time.
Grade:
9 Upside, average to high probability of reaching upside
7 Downside, average probability of reaching downside
References & Resources
You can find a description of my grading system here.
Minor League Baseball
MLB Advanced Media