As part of the recently signed Collective Bargaining Agreement, the Major League Baseball Players Association agreed to ban all tobacco, most notably smokeless tobacco, from MLB venues. Although it seemed like a logical step in a society that increasingly has become more health conscious and increasingly anti-tobacco in recent decades, the relationship between tobacco and baseball goes back over a century, even beyond the ubiquity of snuff on the diamond.
From the early days of cigarette card promotions through the 1950s, when anyone and everyone seemingly endorsed the positivity of "lighting up," baseball was entrenched as an industry pitchman for tobacco products, a legacy it kept up until fairly recently.
Despite efforts over the last couple of decades to limit and eradicate players and managers smoking in uniform, one does not have to turn far to the past to find an overt relationship between baseball and tobacco. Even as recently as the mid-1990s, there existed a large Marlboro advertisement at Yankee Stadium just beyond the black seat "batter's eye" (something fairly ubiquitous in baseball stadiums at the time).
The dawn of the 20th century was a huge turning point for American baseball, with the start of what is currently the American League. While the latter part of the 19th century consisted of rival leagues and a lack of organized professional baseball, the early 1900s changed the baseball landscape forever.
As it happened, tobacco advertising evolved on a similar time scale, with the tobacco card promotions beginning around the time baseball emerged as a national pastime. At a time when tobacco marketers wanted to define their products as a way to enhance an active lifestyle, a partnership with early-century sport seemed logical. Having experimented with military heroes, businessmen, and a host of other themed cards, tobacco companies turned to sport figures to advance their brand at the same time baseball started entering the average American's consciousness. It was a seamless blend of marketing and exposure, and soon baseballers joined cricketers, track-and-fielders, skiers and boxers on tobacco cards.
The Deadball Era of the first two decades of the 1900s accelerated the popularity of the game, and several players became household names, presenting fantastic sponsorship opportunities for the tobacco companies. Players like Ty Cobb, Cy Young, Walter Johnson, Christy Mathewson and Honus Wagner led teams from as far northeast as Boston all the way westward to St. Louis and Chicago. Baseball became as synonymous with American culture as tobacco, and soon the baseball player cards became some of the most popular.
The most famous of the early tobacco cards is probably one most readers have seen images of before; it depicts Pittsburgh shortstop Wagner staring off camera with a yellow backdrop and white border. The card was designed by the American Tobacco Company (ATC), which began production of the baseball player tobacco card series T206 in 1909 and featured over 500 major league players.
In 1911, Wagner demanded the discontinuation of the card, either because he did not want cigarettes marketed to children (unlikely, since he had been hawking tobacco products since the 1890s) or more likely, because he had a dispute with ATC regarding remuneration for the use of his image. after production ceased, the card fairly quickly became a rare collectible.
The end of the Deadball Era is usually defined by the rule change enacted in 1920 prohibiting pitchers from tampering with the baseball. The days of tobacco juice-laden shineballs and spitballs were outlawed, and new balls were put into play when the old ones were scuffed or darkened.
Post-Deadball Era, as baseball became the clear front runner of popular American sport, every team had a cigarette sponsor, and players became affiliated with their preferred brand. From Lou Gehrig's endorsement of RJ Reynolds' Camel cigarettes to Babe Ruth's storied relationship with White Owl cigars, the interconnectivity of baseball and tobacco was cemented.
With little to no regulation or restriction on tobacco advertisement in the 1930s, there was little incentive to dispute claims that tobacco did not actually improve people's health. One slogan, "It takes healthy nerves to win the World Series" accompanied an advertisement for Camel cigarettes that claimed 21 of the 23 world champion Giants smoked Camels.
With baseball becoming more popular and attendance eclipsing the 10 million mark, the '30s were an advertising heyday for companies like ATC and RJ Reynolds. Baseball allowed tobacco companies to reach a larger, more concentrated, male-centric audience. By the mid 1930s, teams and brands became synonymous with one another.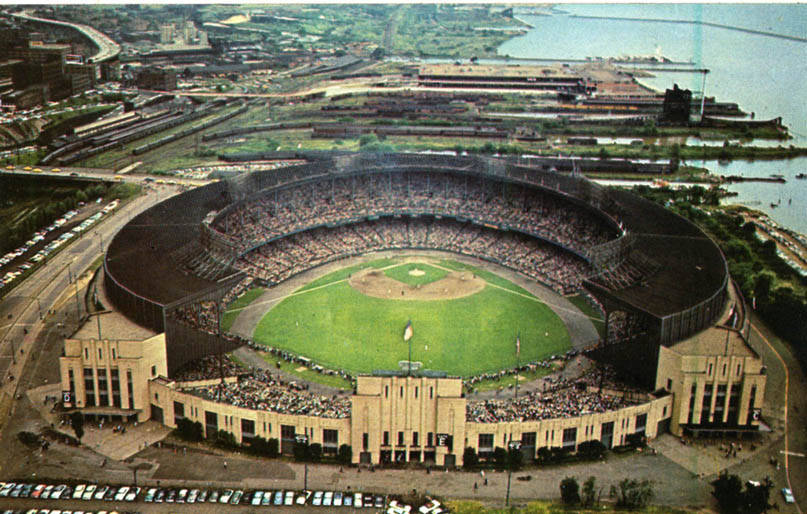 The advertising battle between ATC and Reynolds raged on through the 1940s as the famous players of the '20s and '30s hung up their cleats and pursued revenue based on their own legacy. Upon their retirement, players like Ruth became cultural icons, more than baseball icons, which enhanced their ability to sell a variety of products, including tobacco. Unsurprisingly, Ruth succumbed to cancer of the nasopharynx, the upper part of the throat, in 1948. Still, the baseball and tobacco money train kept rolling. A symbiotic relationship had been established, with both corporate entities gaining greater exposure.
By the 1050s, with fewer doctors endorsing tobacco products amid health concerns, and rumors that cigarettes were indeed unhealthy, baseball commissioner Ford Frick banned players advertising tobacco products while in uniform. The ban was easily ignored by having players pose with products either out of uniform or only partially in uniform. In the '50s and '60s, cigarette ads were still prevalent and included some of the game's biggest stars, including Ted Williams and Joe DiMaggio. The half-hearted attempts to limit the relationship were blatantly ignored, and neither party had an incentive to change the status quo.
The connectivity of tobacco and baseball was not only on the professional level. Beyond individual sponsorships and team associations, tobacco advertisers moved to combining youth baseball with tobacco promotions. The advertisements promoted kids' involvement in the game of baseball while fostering iconic imagery of tobacco use and youth sports. In one White Owl advertisement, young players could send away for baseball gloves at low prices with the proof of purchase of tobacco products. A great bonding for father and son!
As health studies continued to demonstrate the negative health effects of smoking, tobacco companies began offering "safer" and "healthier" alternatives of smokeless tobacco, often using ballplayers as pitchmen.
The ubiquity of smokeless tobacco was an improvement for both ball players and tobacco companies, as the former could gain the perceived benefits of hands-free tobacco during games, and the latter now had another nicotine-laced product to promote and sell. Without smoke, the product seemed safer than cigarettes, and having snuff in one's cheek allowed players to use the product at all times on the field, making chewing tobacco synonymous with the game.
From the focus on chewing tobacco and snuff in the 1950s and '60s through the early 1990s, much remained the same. As recently as the 1980s, 45 percent of players reported using smokeless tobacco, with many saying it helped their performance. In 1989, a group of dentists in from UCLA went to spring training in California to study the prevalence of smokeless tobacco among ball players. In 1995, the Journal of the American Dental Association conducted a study disproving a positive correlation between tobacco and performance, yet the players did not curb their usage.
Despite the increased regulation and restrictions on on tobacco advertising, smokeless tobacco was exempt, allowing players to pose for ads with wads of garbled-up bubble gum and tobacco protruding from their cheek. By 1980, an estimated 12 million Americans chewed tobacco, including four million minors.
In 1990, 26 of 28 baseball teams featured prominent outfield billboards for either Winston or Marlboro brands, though by the mid-'90s, the topic reached a tipping point. As more players got sick from tobacco use, the health issue became more apparent.
Although snuff was banned from minor league parks in 1994, plenty of players still were accustomed to having tobacco at their disposal in stadium locker rooms. A significant turning point involved outfielder Bill Tuttle, who became an anti-tobacco champion after losing his jaw, and eventually his life, to oral cancer developed from smokeless tobacco use through his 11-year career (1952 to 1963). In 1997, Tuttle helped create an MLB screening program to check players for cancers related to smokeless tobacco. Although only a small percentage of players participated, Tuttle brought awareness to the subject, and MLB finally started to evolve its stance (or a lack of a stance up to this point).
In 1997, MLB denounced chewing tobacco, banning players from using it at that year's All-Star Game. The following year, tobacco advertisements on baseball stadiums billboards were banned, though tobacco companies strategically placed ads in other parts of the park including behind the plate, where the television cameras often stared. Despite these steps forward, tobacco use remained rampant throughout the game.
The Collective Bargaining Agreement signed in late 2016 hypothetically marks the end of the smokeless tobacco era, though its legacy on the game still remains. Players currently at the major league level may still chew, through all newcomers are banned from using tobacco.
The Honus Wagner cigarette card, Babe Ruth smoking the cigar, and Tony Gwynn with a cheek full of dip remain iconic images of baseball. Even one theory regarding the origin of the term "bullpen" is tobacco-related; it says that the name came from Bull Durham cigarette ads on the relief pitchers' pen in the southern United States.
With the continued use of smokeless tobacco by high schoolers and college athletes, it will be interesting to see if baseball truly can disentangle itself from tobacco. Even if it does, the legacies of tobacco and baseball history remain inextricably linked.
References & Resources