Well, it finally happened. About two weeks ago, Julio Franco finally bowed to the inevitable and announced his retirement, ending his dream of being the game's first legitimate 50-year-old player.
This wasn't too surprising, as last year he finally got too old and lost his last MLB job. Still, one could always hope against logic that he could turn it around. He'd done it before—from ages 39 to 41 he appeared in one game, only to return as a semi-regular, playing over 100 games in a year as late as age 46.
But April's announcement put an end to one of the most amazingly long-lasting careers any of us will ever see.
There are so many great facts about Julio Franco that it's hard to find just one that really sums up how special he was. How 'bout this one, though—he was once traded for Von Hayes.
Those of youz around my age might remember Hayes. He burst on the scene as a very good outfielder back when baseball cards were still collected for fun'n'gum. He had a nice decade-long run that included an All-Star Game selection before ending his career during the George H.W. Bush administration. Julio Franco got traded for that guy.
And not only that, Julio Franco is older than Von Hayes. By barely a week, but it's true.
The Von Hayes factoid barely scratches the surface. When Barry Bonds, who turns 44 later this year, first appeared in an All-Star Game, Julio Franco was the MVP of that game. In fact, only 11 of the 49 men who played in that game are older than Franco. Of that day's participants, only Ken Griffey still plays. The NL's starting pitcher, Jack Armstrong, retired 14 years ago.
Franco was born August 23, 1958. That predates the Berlin Wall and the first man in space. Wrigley Field and Comiskey Park were both multi-use fields back then. The Bears played on the North Side and the Chicago Cardinals (who hadn't yet moved to St. Louis) played gridiron in Sox Park.
A youthful, pimply-faced Peter Gammons was about to enter high school. The Quarrymen were breaking in their new guitarist, George Harrison. Bob Hope was funny. Johnny Carson hosted a game show (Who Do You Trust?). Ty Cobb, Charlie Parker and Frank Lloyd Wright all still lived. Karol Wojtyta was a new bishop presiding over services to Poland's Catholic faithful in Latin.
The Ayatollah Khomeini had not yet become politically active, let alone been exiled and returned to set up a theocratic state. Speaking of fascist lunatics, Saddam Hussein had just dropped out of law school, Bobby Knight was a freshman basketball player at Ohio State and Pat Robertson worked towards his Masters of Divinity.
Put it another way—try this pop quiz on how old Julio Franco is. Which one of the following is NOT true? (See references & resources section at the end of the article for the answer). When Franco was born:
1) There had never been an overtime game in the NFL.
2) There were only 48 states in the union.
3) Not every baseball team had yet integrated.
4) That very day, United Airlines received its first jet aircraft.
There were 16 baseball teams, eight NBA teams, 12 NFL squads and six NHL franchises. None of them were south of the St.Louis-Cincinnati-Washington, DC line. Only the NFL and MLB went west of St. Louis.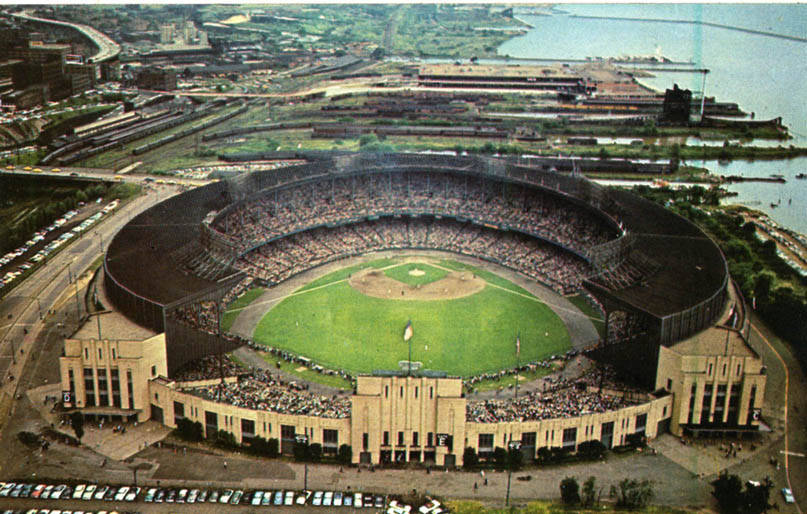 In baseball, on the day Franco was born, Don Drysdale won his 32nd game. Enos Slaughter, who was born before America entered WWI and began his MLB career in the Depression, got a single that day.
Larry Doby, the first black man to play in the AL, was still around. Curt Flood and Brooks Robinson were enjoying their first year as regulars. Robinson had six career home runs.
Speaking of homers, Hank Aaron was on the verge of an historic slugging landmark. He was about to out-homer a man who had long held the record for most career home runs. Yup, that's right; with 137 homers, Hank Aaron was one behind Roger Connor the day Franco was born. In an even bigger sign how the game has changed, 137 homers put Aaron in the all-time top 100, tied for 83rd with Jackie Robinson and Walt Dropo.
He played 500 games when Chernobyl was a functioning nuclear power plant. He got over 1,000 hits before the first night game at Wrigley.
Franco came up a shortstop, and despite his loss of defensive capabilities, he ended up playing that position more than any other. Mind you, when he last played that position Nelson Mandela was in jail. His last game at short was such a long time ago that Don Sutton was the winning pitcher in it.
He's older than Tracy Austin, the two-time US Open champion who retired from tennis a quarter-century ago. He's older than Nadia Comaneci, who won numerous gold medals in gymnastics eight Olympiads ago. Well, that's women's sports. You expect them to peak earlier. But he's also older than Magic Johnson who went pro in the 1970s. He's older than John McEnroe, who won his last Grand Slam in 1984.
He's older than Herschel Walker, Danny Bonaduce, Wayne Gretsky, Jon Bon Jovi and George Clooney. He's older than Michael Jackson, who has been around forever. He's older than all of U2. Brian Setzer, who specializes in revitalizing musical genres even older than Franco, isn't as old as Franco. George Steinbrenner owned the Yanks for a half-dozen years and won two titles before he was as old as Franco currently is.
"Apocalypse Now" star Laurence Fishburne in younger than Franco. That movie began filming in 1976. Barack Obama is younger than Julio Franco. Christ, Franco's older than Chris Columbus. No, not that Chris Columbus. The one who directed "Home Alone."
Let's bring it back to baseball. Last year the Red Sox won the Series again. It was their second title under Terry Francona, who is on his second team as manager. Though he's been calling the shots in the dugout for over a decade, he's younger than Franco.
In between his titles, the White Sox won their first in over 80 years under manager Ozzie Guillen. The three-time All-Star is now in his fifth season as manager after a 16-year playing career. He's almost six years younger than Franco.
Can you even name the man who predated Mike Scioscia as Angels manager? He's been there seemingly forever. Before that, he had a catching career nearly as long as Guillen's shortstop career. Yet he's also younger than Franco.
In the All-Star Game 22 years ago, four different pitchers went the maximum three innings. It's virtually impossible that any manager would dare let a single pitcher go that long nowadays, but it was a different time. All four of those pitchers are younger than Julio Franco. By an average of 38 months.
The year before that, Mike Moore and Phil Bradley had big seasons for the Mariners. Moore went 17-10 for a wretched 74-88 squad. Bradley hit 26 homers while hitting .300, garnering some attention in the MVP voting. Both were already established players before that season. Moore's been out of baseball for almost 15 years and Bradley for nearly 20, but they're both younger than Franco.
The year before, Storm Davis went 14-9 with an ERA of 3.12, the fifth best in the AL. He was also in the top 10 in complete games and shutouts. That was a year after going 13-7 with a 3.59 ERA for the Birds. Though he hasn't been a regular starter since the First Gulf War, he's over three years younger than Julio Franco.
A quarter-century ago, Dan Petry went 19-11 for the Tigers. That wasn't very surprising, as the year before he'd had some limited support in the Cy Young voting and had posted double-digit victories every year since 1980. He's been out of baseball so long that the last batter he ever faced was Rick Dempsey, Earl Weaver's old catcher. Yet Petry's younger than Julio Franco.
That same year Tom Brunansky hit 28 homers for the Calvin Griffith-owned Twins. He had a very nice 14-year career, but he has been retired for so long that only three of his career 271 homers came off of currently active pitchers. He's two years younger than Franco.
In 1982, Angels pitcher Mike Witt had the ninth best ERA in the American League. That's not terribly surprising if you're old enough to remember him. He was a fine pitcher in his day, winning 77 games in five years. He left the game about the same time "Cheers" went off the air, but he's 23 months younger than Franco.
As Witt mowed 'em down in California, Kent Hrbek his 23 homers with 92 RBIs and a .301 average in Minnesota. He had a terrific career, marked by 13 consecutive seasons when he had double-digit homers. He ended with even more homers than Brunansky. Yet he's been gone so long that he had fewer dingers against men still active: two. But he's still younger than Franco.
1981 was the height of Fernando-mania. Fernando Valenzuela began the year 8-0 with five shutouts in his first eight starts for an ERA of 0.50. Though he peaked 27 years ago, he's 800 days younger than Julio Franco.
Remember Bill Gullickson? He was a starting pitcher who exploded onto the baseball world when he struck out 18 men in a game 28 years ago. Julio Franco was born when Mama Gullickson was in her first trimester.
The same year Gullickson had his big day, Lloyd Moseby played 114 games for the Blue Jays. Along with Jesse Barfield and George Bell, Moseby was part of probably the best outfield of the 1980s. All of those guys have been out of baseball for 15-17 years. And they're all more than a year younger than Julio Franco.
In 1979, Mike Morgan made his MLB debut. You probably remember him as the archetypal old pitcher. His ultimate moment came with the Diamondbacks. That franchise confused assembling a baseball team with casting a bizarro-world remake for "Logan's Run." Despite a roster of the aged, they won the world title the better part of a decade ago. Morgan had the impressive distinction of being the oldest man on that roster. Lucky for him Julio Franco wasn't there, because the Dominican is even older.
Franco is older than them all. He's also older than Steve Sax, Brook Jacoby, Cal Ripken, Dave Righetti, Tim Raines, Harold Reynolds, Willie McGee, Kelly Gruber, Frank Viola, Bobby Thigpen and Greg Walker. Mark Fidrych, who nearly won the Cy Young Award in 1976, hadn't entered preseason when Franco was born.
Julio Franco was signed to his first baseball contract by the Philadelphia Phillies on April 23, 1978. Back then, gas cost about 60 cents a gallon, Iran was our ally and the people of nearby Three Mile Island, Penn. felt content in the knowledge that their power came from the safe, local nuclear power plant.
Elsewhere, John Wayne Gacy lived an apparently normal life in the suburbs of Chicago, Kurt Waldheim was UN Secretary General, and both Albert Speer and Father Coughlin still lived. Albuquerque, New Mexico was home to a struggling software company called Microsoft. Bob Costas announced games for the ABA.
America was in a cultural low point at the moment. Roller derby was so popular that NBC was about to debut a new TV show "Rollergirls" around the concept. Even worse, disco was at its zenith, with "How Deep Is Your Love" topping the singles chart, the Saturday Night Fever soundtrack at #1 on the albums chart. "Take a Chance on Me" was the highest-charting debut single.
Though Van Halen's first album had come out the month before, it was slim pickings otherwise for rock fans. Johnny Rotten had just quit the Sex Pistols and the Clash's debut album wouldn't be officially released here for another year. Meanwhile, Barry Manilow had the #3 album in the country. Yuck.
People looking to avoid dreck were more likely to turn to something like Jimmy Buffett's "Cheeseburgers in Paradise," which came out as a single that week. Imagine, if you dare, a baseball player whose career lasted so long he started when Buffett's career centered original works rather than hosting a series of "Pirates of the Caribbean"-themed parties for Alcoholics Unanonymous.
It was also a dreary time for automobiles. If Franco got enough of a signing bonus, he could buy a '78 Ford Fiesta or even a Pinto. Or he could also get an AMC Gremlin. What kind of idiot thought it was a good idea to name a complicated mechanical device after a creature reputed for ruining complicated mechanical devices?
In baseball, Charles Finley, Horace Stoneham, Calvin Griffith, Bill Veeck and the Wrigleys all still owned teams. Bill James had just started privately publishing his annual Baseball Abstract.
Exactly four years later, 26,627 saw him make his MLB debut for the Phillies playing shortstop and batting between Manny Trillo and Garry Maddox. His horoscope for that day said, "You convince coworkers, children or partner to make concession."
One can only imagine the decision-making process that went on in homes across the Philly area that night on if they should go see the game. Some would just as soon stay at home and watch "Dukes of Hazzard" and "Dallas" on CBS. Or they could watch "That's Incredible!" on ABC. That show was virtually identical to "Real People," which was on the night before.
"Incredible" and "People" were so similar that even the most advanced equipment by the day's greatest scientific minds can't tell those shows apart. Then again, in 1982, by saying the most hi-tech gadgets by the smartest brains, I just described "Frogger."
Sure, they could have taped their favorite programs on one of those new VCR-thingees if they had one (and had figured out how to set it to record). But you were lucky to get one of those things for $500 (about $1100 in today's currency). And that still leaves you with the problem of getting the kids away from their new video games, and music cassettes.
Still they came. They pried their children off their Intellivision game consoles and had the teens turn off their records by Aldo Nova and John Cougar. They piled into their family station wagon (perhaps a new Datsun) and went.
If the kids made too much noise, the parents were in luck because Sony had just invented a new child pacification devise they called "the walkman." (It cost $130, about $300 today.)
Or, if they didn't have many kids, perhaps they drove a Toyota Celica, which could be purchased for around $3,400. Perhaps there's no finer testament to Franco's ability to take care of himself than to note that even an exquisitely maintained Toyota would have virtually no chance to last as long as he did.
Some just wanted to get out of the house. Certainly the unlucky soul with the phone number 867-5309 would want to get away from all the assholes who thought they were oh-so-clever to call up and ask "Is Jenny there? I got her number on a wall. It said for a go-" (click). Franco's debut is when that kept happening.
There were other things a person could do. The movie "Das Boot" came out in theaters that day. Or you could see the Academy Award winning "Chariots of Fire" about British sprinters from the 1920s, some of whom were older than Franco.
In the wider world, Brezhnev still ran Russia, Ferdinand Marcos ruled the Philippines and the Ayatollah Khoeimini had a theocratic regime in Iran. Our allies included Saddam Hussein, who waged a war against Iran, and Osama bin Laden, who fought the Soviets in Afghanistan. "Late Night with David Letterman" was fewer than 50 episodes old.
You can count on your fingers the number of baseball stadiums that survive from that day. One of them, the Metrodome, had hosted exactly nine regular season games at that point. The Twins were on the road that day, but their starting pitcher went the distance despite allowing 13 hits and four runs.
In other baseball news, Rollie Fingers notched career save #274, and future managers Art Howe and Phil Garner both homered off of Tom Seaver. Closer to home, in Philadelphia, Pete Rose got a pair of hits, putting him at 3,711.
Among the youngsters, Rickey Henderson stole two bases, giving him 206 for his career; he would go on to nab 130 that season. Henderson went on to play forever, with a decline phase that seemed to last longer than that of the Roman Empire. After scuffling in the minors for a few years, he finally retired himself, and next year will be an easy first-ballot inductee into Cooperstown. Not bad for someone younger than Julio Franco.
In a wild 12-10 Pirate win at Wrigley Field, Ryne Sandberg had his third multi-hit game ever. He went on to win an MVP in his breakthrough 1984 season, and become a perennial all-star for a decade. Then he retired, unretired, retired again, and stayed retired this time. After getting passed over by the BBWAA for multiple elections he was went into Cooperstown several years ago. Despite all that, he's younger than Franco.
Jesse Orosco recorded the fifth loss of his career that day. But no, he isn't younger than Julio Franco. Let's not get ridiculous here.
References & Resources
Oh, the answer to that trivia question—which one of those items isn't true? Well, I lied. They're all true. Yup. Four months after his birth was the NFL's "Greatest Game:" Colts 23, Giants 17 (OT). The next year Alaska and Hawaii became states, and that summer Pumpsie Green integrated the Red Sox. Last but certainly not least, the August 24, 1958 Chicago Tribune had a story about UA getting their first jet plane the day before—which would've been Julio Franco's birthday.
I checked the Trib for his birth, date of signing, and MLB debut. That's the Trib's horoscope you read. And yes, Dukes, Dallas, and That's Incredible were on TV that night, Real People was on the night before (and Fantasy Island was on the next night, not that it matters). I tried to keep everything as accurate as I could here. I saw adverts for all the cars and other products mentioned here.
I also checked Billboard for the 1978 and 1982 dates, but the libraries I used had a gap for the Billboard holdings for Franco's birthday. Aldo Nova really did have an album on the charts then and that issue of Billboard had a full-page ad for John Cougar [Mellancamp]'s American Fool album. I also checked Baseball-Reference, some other websites and my own personal collection of random facts.
Prices came from the Chicago Tribune, and for the adjustments, I just googled "inflation calculator" and plugged in the numbers.