You know the age-old question: "Who would you take if you were starting a team from scratch?"
No good debate about young players can go on without some version of that question being brought into the mix. In the spirit of that, Aaron and Craig will each be choosing an entire team made up of 24-and-under players. The goal here is to draft the best team for the long haul, starting in 2005 and ending whenever the last guy decides to join Jesse Orosco in retirement (2095, or thereabouts).
The rules are simple and just slightly longer than those for Fight Club:
– Aaron and Craig alternate picking first at each position.
– Each player they pick must be 24 years old or younger in "baseball years" this season.
– Each player must play the/a position they actually play currently or in the very near future (in other words, no Albert Pujols at third base).
– Money and contracts are not an issue.
– They start picking at 9 (right field) and move down to 1 (pitcher).
– They'll each pick a starter and a reliever, for ten positions total.
It's that simple. And away we go …
RIGHT FIELD
 
TEAM      #     PLAYER                   REAL TEAM                AGE
Craig     1     Miguel Cabrera           Florida Marlins          21
Aaron     2     Austin Kearns            Cincinnati Reds          24
CRAIG: Yes, I'm going to take the guy with the shiny new ring, Miguel Cabrera.
I think it's an obvious pick. Cabrera has shown that he can prosper in a pennant race, in a pressure situation in the playoffs, and now he's off to a flying start, with a .900 OPS in one of the toughest parks for a hitter. He's young, even for this exercise, as he won't actually turn 22 until the 2005 season is underway.
He doesn't look vulnerable to platoon woes … he's an equal-opportunity murderer (lefties in 2003, righties this year so far). I think he'll be able to play right field long term, unless third base somehow gets in the way.
Incidentally, ESPN.com says his name is pronounced "kah-bray-RAH." Is it just me, or is that so completely wrong as to be baffling?
AARON: Well, I'm already complaining, because right field is a spot where picking first is a pretty huge advantage. In my mind (and Craig's too, obviously), Miguel Cabrera is a no-brainer here. If they were the exact same age, I'd likely go with Cabrera over my pick, Austin Kearns, so the fact that Cabrera is three years younger is a huge edge.
Still, Kearns isn't a horrible second-prize. He has a couple big negatives, of course, the first being that he is starting to look like the outfield-version of Nick Johnson when it comes to staying healthy. Beyond that, his incredibly rough start this season (.195/.327/.345 through 28 games) is also something that is discouraging.
Still, he's the man for the job. Even with this year's struggles, Kearns has hit .281/.381/.465 in 217 major-league games. He takes a ton of walks (12.7% of his plate appearances), he does a nice job controlling the strike zone (0.62 BB/SO) and he hits for significant-though-not-huge power (.184 IsoP).
The hidden thing with Kearns is his defense, which is by all accounts extremely good. He scores well in just about any defensive metric you want to look at, and people who watch him seem to also think that he's very good in the outfield. He has even played significant time in center field, which is a nice bonus.
While I think Cabrera is going to challenge for a dozen or so MVP awards before he's done, I think Kearns will settle nicely into the .300/.400/.500 range, with 25-30 homers, 30-35 doubles, 80-100 walks and excellent defense in right field. I'll take that any day.
Oh, and I'd go with "kah-BRER-uh."
CRAIG: I guess the other choice to consider would have been Alexis Rios of Toronto.
AARON: Yeah, I was holding out hope that the Blue Jays fan in you would override your brain and you'd pick Rios, leaving Cabrera for me. Oh well …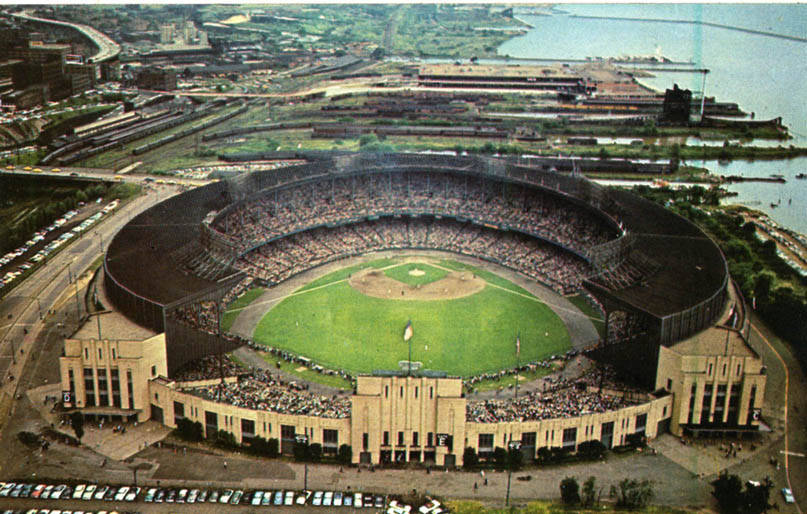 It's a lot slimmer pickings than I would have thought. I actually considered Rios over Kearns for a little bit, but Rios is only like a year younger and I'm still waiting for him to show some more power and plate discipline. The only other guys I thought of as serious alternatives were Delmon Young (last year's #1 overall pick) and Franklin Gutierrez. Young would be an interesting choice.
CRAIG: Yeah, Young's certainly got ability, but when you're trying to project someone so young, it's often hard to separate a very early peak from a potential star. Young's off to a good start, though, he's hitting .292/.328/.474 in the Sally League. Very impressive at his age.
AARON: Back to our choices for a moment … in "defense" of my guy Kearns, as well as Cabrera is doing at the age of 21, Kearns was hitting .315/.407/.500 in 107 games for the Reds when he was 22.
Now, his numbers went down in 2003 and now he's really struggling this year, so perhaps I shouldn't look at his 2002 season as such a positive, but I just thought it was worth mentioning.
CRAIG: Yes, back to Cabrera. His minor-league statistics are an ideal example of why using minor-league numbers to track the development of very young players can be misleading. Cabrera was always ridiculously young for his leagues — he hit the Gulf Coast League at 17, the low-A Midwest League at 18, and high-A at 19. He wasn't anything more than a league-average player in any of those situations, but it's very difficult to project those numbers forward because a player so young is liable to have drastic swings in performance.
He exploded on AA at the age of 20 last year, shredding apart a very good league hitting .365 with excellent power. It was pretty much unanticipated, because since he was still three or four years younger than his league you'd have expected him to stay on the same path. But the pieces came together.
By the same token, we both know as we go through this process that there are a number of 19-, 20- or 21-year-old players we won't even consider, who are just going to be the obvious choices in three years for the list. As long as a player is highly challenged, as Cabrera was as a teenager, he's not going to do the kind of things that vault him forward into our consciousness unless he's highly hyped.
It's funny, when you look back at a player like Cabrera, or any player who vaults forward, you can always see cues in the numbers that lead you to think you should have seen it earlier. Cabrera hit 43 doubles in 124 games in the FSL in 2002, which is not only a very impressive number itself, but when you realize it's a very tough pitcher's league and he was very young, you can project some pretty prodigious power from that. But in the welter of data that minor league analysis throws up, it can be easy to miss those sorts of obvious clues.
AARON: I agree with everything you said. Age is often an overlooked part of prospects. Everyone can spot a "too-old prospect" and dismiss what he's doing at Double-A, but sometimes someone who is, as you said, "ridiculously young" is not given proper credit for what they're doing because it's not jaw-droppingly good on the surface.
Still, with Cabrera, he had most people taking notice. I did my top 50 prospects ranking for 2003 on Baseball Primer. With their shift to the Baseball Think Factory name and website, my articles seem to have vanished into the vastness of the internet, but you'll have to trust me that I ranked him as my #17 prospect in all of baseball. It seemed high to some people back then (this is before the 2003 season started, remember, and he hit "only" .274/.333/.421 in 2002), and it seems very low now, of course.
Still, all the signs were there. He was extremely young for the league, he had a huge doubles total (one of my favorite indicators of future power) and he played in a tough park for hitting. No one could have predicted the extent of the huge leap forward he took, but it wasn't totally shocking.
Austin Kearns' minor-league development is much more "typical." He was Cincinnati's first round pick (#7 overall) in 1998 and hit .315/.433/.425 in 30 games in rookie-ball after signing. Then he moved up to low Single-A in 1999 and hit .258/.345/.458 with 13 homers and 36 doubles in 124 games, as a 19-year-old. He went to high Single-A as a 20-year-old in 2000 and hit .306/.415/.558 with 27 homers and 37 doubles in 136 games.
Whereas Cabrera was playing in the majors at 20 and is now in his first full-season at 21, Kearns was playing Double-A as a 21-year-old, hitting .268/.364/.429 in an injury-plagued season. He then played very briefly at Double-A in 2002, spent one game at Triple-A, and burst onto the scene with the Reds as a 22-year-old.
In all, Kearns was about two years behind Cabrera's development, which has to do with the age they were when they began playing pro ball, the aggressiveness they were promoted with, and the fact that Kearns had some problems with injuries along the way. Now it's a couple years later and more injuries have pushed Kearns even further behind, in that Cabrera, despite debuting in the majors a year after Kearns, is likely to play a full-season (140+ games) before him.
In picking Kearns here, I am basically banking on him getting healthy at some point. His injuries have been numerous enough that I am extremely nervous about them, so my picking him has just as much to do with the other choices as it does with how much I like him. In other words, I'm not completely sold on Rios and I don't have enough guts to pick Young.