Two weeks ago, just as the playoffs were beginning, I offered up my list of the most exciting games of the season that had just passed, using the Win Percentage Sum (WPS) Index as my guideline. If you've been following my recaps of the playoffs since then, you are familiar with that system by now. If you aren't, refer back to this article's prequel, or my original ones laying out the system in full detail.
I won't say that reader response to the first article was overwhelming, but it did give me good reasons to revise and extend the list this week. The first reason is rather mortifying: I missed one. Reader Jim in the comments recalled a game that should have been well up on the list but slipped through the net when I was sifting through candidates. I promised you the top 10, and that's what you're getting, even if I have to go to 11.
I am changing the format a little this time. Instead of just scores and a recap, I'm giving you not only the line score of the game but the WPS scores as they're accumulated inning by inning. (This is how I do it for the playoff recaps, so again it should be familiar.)
The numbers come from Baseball-Research, and would be slightly different were I to use FanGraphs, which I do for the postseason. B-R's counts of positive and negative Win Percentage Added let me total the base by tenths of a point, but the play-by-play goes by integers, which also limits Best Plays and Last Play to whole numbers.
Before I bore you too much with minutiae, here is the intercalary game itself.
4 1/2.: September 19, St. Louis Cardinals at Colorado Rockies.
Game       1   2   3   4   5   6   7   8   9  10  11  12  13  14  15    F
Cardinals  0   0   0   3   1   0   0   1   1   0   0   0   0   0   0    6 
Rockies    0   2   2   0   0   0   0   1   1   0   0   0   0   0   1    7  

WPS        1   2   3   4   5   6   7   8   9  10  11  12  13  14  15
Cardinals 12  15   6  41  24   7  17  53  63  14  14  21  14  14  68
Rockies   11  30  18  11  23  11  20  70  72  15  21  15  43  15  48
WPS Base: 806.3  Best Plays: 114  Last Play: 36  Grand Total: 956.3
It doesn't show up in the numbers, but this game began with something special. Matt Carpenter got a leadoff walk and was still on first with two outs. Roy Oswalt made a pickoff throw to Todd Helton, which didn't work. Helton, who must have been feeling his oats with fewer than two weeks before his retirement, faked the throw back to the mound, waited for Carpenter to wander a step off the bag, and tagged him out. The hidden ball trick is such a rarity in our times, we must cherish it when it comes—unless we're the one caught.
The game soon returned to more standard lines. The Rockies scored two in the second and two in the third, rapidly threatening to deflate the game. St. Louis prevented that with its three-run fourth and the equalizer in the fifth. The teams then went into a holding pattern until the eighth, when things got interesting fast.
Matt Holliday led off the Cardinals' eighth with a single but seemed doomed to die there until David Freese doubled in and out of Chris Dickerson's wall-banging glove to push him across. Dickerson atoned promptly with an RBI triple in the home half to even it up again.
Jon Jay misplayed Dickerson's shot to allow the triple, so it was his turn to compensate. His single in the Cardinals' ninth kept a rally alive with two outs, long enough for Holliday to single home Kolten Wong to retake the lead. Nobody misplayed that hit, meaning Helton could be the hero without getting out of turn. His leadoff home run tied it again, and a two-out double by Jonathan Herrera put the Rockies a hit away from winning in regulation. Ryan Wheeler couldn't cash in, and the game went to extras.
(Note the big numbers for that eighth and ninth. Changing the game state in a late tie, or a late deficit, brings a jackpot of WPS points.)
As is common in these games, offense then took a bit of a nap. Seven of the next ten half-innings went in order. This reduces the chances of scoring a run that ends the game and lets the numbers that come from any tied game in extra innings mount up like interest at the bank. (Well, that used to be a good simile.) The Rockies did have a nice threat in the 13th, first and second with one out, but Helton managed only a fly ball, and Charlie Culberson got punched out.
The 15th brought the final flurry. A Holliday walk and Carlos Beltran single put the go-ahead run on third with one gone, and Rob Scahill free passed Yadier Molina to get the force at every base—and to get to Pete Kozma. The Koz hit into a 6-4-3 double play to break up the charge.
In the Rockies' half, DJ LeMahieu poked a one-out single, bringing up Dickerson, who apparently wasn't finished atoning for that drop while hitting the wall. He lined one to right, through to the wall. The relays by Beltran and Wong were in time, but Molina dropped the throw. LeMahieu slid around Yadi, past the plate, then returned to touch it for the win.
Fine in nine
My second reason for treading this old ground arises from a peculiarity of the system itself. The points it tallies are cumulative: nothing can happen to lower the running number. Thus, extra innings can only add to the excitement rating of a game, which I accepted on the premise that, to a fan, more baseball is necessarily better.
The readers of THT are not in full agreement. A couple of you found that sameness a little trying and expressed interest in seeing a list of the most exciting nine-inning games. Their requests got me interested, as well, so I decided to chase those games down. What will follow is a list of the five most exciting games of 2013—by WPS—that ended in regulation.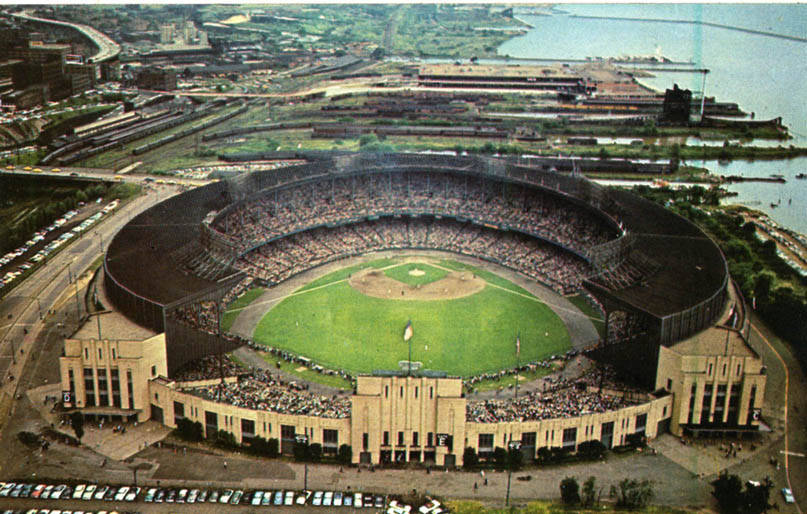 While compiling the list, I was nagged by worry that I'd be trading one kind of repetition for another. My system gives a substantial boost to games that end with a big swing in Win Expectancy on the final play, a walk-off bonus. I did this to reflect the exalted place such wins have in fans' collective memory. You can run down the names, and know just what games are being talked about: Bill Mazeroski; Carlton Fisk; Kirk Gibson; Francisco Cabrera; Joe Carter; Aaron Boone; David Ortiz; David Freese.
I worried that a very specific kind of game would dominate the list. Home team down, bottom of the ninth, two outs, tying run on first base (there might be other baserunners), hitter at the plate slugs a home run to win. That produces an immense Final Play number, hovering around 90, depending on where the game is played. (Higher at pitcher's parks, lower at hitter's parks.) Maybe there'd be a game with the tying run on second, but no more variety than that.
That was the nightmare. Reality was different. None of the top five games had the top walk-off scenario. Only three of the five even ended on home runs, and not always with two outs. Even my assumption that the home team would have to come from behind was contradicted in one case.
The weight of the last play does not dominate as I had feared. That's a fortunate thing for the system and for readers: having a list of exciting games be predictable is a contradiction.
So here are what WPS considers the five most exciting nine-inning games of 2013. They bunch into two groups: five through three being virtually tied, and numbers one and two also neck-and-neck. The jump from the lower group to the higher is pretty long, however, more than 100 points. There's also another circumstance between the top two games that puts one of them clearly at the summit, but you'll see that when you get there.
5.: May 31, Detroit Tigers at Baltimore Orioles.
Game       1   2   3   4   5   6   7   8   9    F
Tigers     2   0   0   1   1   1   0   0   0    5
Orioles    0   1   2   0   0   0   0   0   4    7

WPS        1   2   3   4   5   6   7   8   9
Tigers    23   8   5  30  24  18  12   3   2
Orioles    5  31  31   6   7   8   9   9 182
WPS Base: 412.3  Best Plays: 138  Last Play: 80  Grand Total: 630.3
For eight and a half innings, this was a moderately interesting game. Then came a bottom of the ninth that, taking into account the additions for Best Plays and Last Play, was more packed with excitement that the rest of the game put together.
Detroit pounced early with a Miguel Cabrera home run to go ahead, 2-0. Baltimore chipped away in the second with a Matt Wieters sacrifice fly, then Adam Jones went long to dead center in the third inning to push the Orioles ahead, 3-2.
The Tigers countered with a grinding attack. They scored once in the fourth (Avisail Garcia single), fifth (Victor Martinez beating a double-play grounder for an RBI), and sixth (Garcia longball). Meanwhile, Max Scherzer shut down Baltimore's offense, not allowing a baserunner from the fourth to the eighth. It went to the bottom of the ninth still at 5-3, Detroit.
Manager Jim Leyland went to his closer, who happened to be Jose Valverde. Valverde, you will recall, had a bulletproof 2011 then a mortal 2012 before melting down completely in the postseason. Detroit declined to re-sign him as a free agent, but once the season began and their other bullpen plans came a cropper, they inked him, gave him a few weeks in the minors, and brought him back up. And it was working. Through his first month, his ERA was below 1.00.
And then this game happened.
Nick Markakis greeted Valverde with an 0-2 shot to right that just tipped past Garcia's glove for a home run. Jones and Chris Davis followed with singles, and Baltimore's Win Expectancy had soared from nine percent to 66 percent. Then Valverde reasserted control. He got two pop-ups from Wieters and J.J. Hardy, knocking Baltimore's chances back down to 20 percent. If he could get past Chris Dickerson, the save would still be his.
The shade of Earl Weaver must have floated over Dickerson's shoulder, because he crushed a three-run home run to win the game for the Orioles. Valverde would stagger through the next three weeks, get demoted with his ERA above five and a half, and receive his release in early August. At least Detroit's done better since then.
4.: August 16, Cincinnati Reds at Milwaukee Brewers.
Game       1   2   3   4   5   6   7   8   9    F
Reds       2   0   0   1   2   0   1   0   0    6
Brewers    0   1   3   0   0   1   0   0   2    7

WPS        1   2   3   4   5   6   7   8   9
Reds      30   6   4  17  39  17  54  11   6
Brewers    5  29  52   4  25  42  21  13  83
WPS Base: 456.5  Best Plays: 113  Last Play: 68  Grand Total: 637.5
This game had some of the shape of the previous entry: the road team's quick lead, the home side's pulling ahead, the visitors grinding back on top. The Reds and Brewers did better with another back-and-forth swing but fell short on the drama in the ninth (though few games can beat 182 WPS points in a half-inning).
Cincinnati got a quick 2-0 lead on Todd Frazier's bases-loaded single. Milwaukee closed the gap on a Juan Francisco round-tripper, then charged ahead in the third off Jonathan Lucroy's single and Khris Davis' two-run double.
The Reds kept the pendulum swinging with home run swings. Frazier went deep in the fifth to close to 4-3, and Chris Heisey hammered one out with Shin-Soo Choo aboard to put Cincy ahead, 5-4. A Milwaukee rally in the fifth died in ignominy. With first and second, two out, Scooter Gennett hit a single. Lucroy was held up rounding third, but Davis behind him came charging for third. A pair of rundowns ensued, with Lucroy finally tagged out shy of home.
The Brewers rebounded from that embarrassment to pull even on a Jean Segura single in the sixth, but Cincinnati got the run right back on Frazier's fourth RBI of the day. The 6-5 score held into the bottom of the ninth, when supersonic closer Aroldis Chapman came in to nail things down.
The nailing went the other way. Segura got an infield hit, bringing up Lucroy. Disdaining any urge to wait for two-out heroics, and possibly not wanting to allow another chance at a baserunning blunder killing the inning, he blasted one out to left. It spoiled a little suspense, and Brewers fans could not have cared less.
3.: May 28, Miami Marlins at Tampa Bay Rays.
Game       1   2   3   4   5   6   7   8   9    F
Marlins    0   1   3   0   0   1   0   1   0    6
Rays       0   0   2   1   0   2   0   1   1    7

WPS        1   2   3   4   5   6   7   8   9
Marlins    4  27  33   9   5  16  13  45  13
Rays       4   8  53  28   7  53  20  83  77
WPS Base: 501.5  Best Plays: 103  Last Play: 39  Grand Total: 643.5
This game briefly looked like a potential runaway. Miami opened the scoring in the second on Justin Ruggiano's bounding single just past Yunel Escobar. They then piled up three in the third, thanks to Derek Dietrich's and Chris Coghlan's booming triples.
If you don't want the excitement of a game to deflate, you need to eat into a big lead as fast as possible. Tampa Bay did that. Three straight singles off Kevin Slowey loaded the bases. Matt Joyce's sacrifice fly got one run home, and Kevin Johnson's double scored another. Slowey limited the damage there, but the Rays chipped away again in the fourth on Escobar's RBI double.
Scoring took a time-out then resumed in the sixth. Coghlan hit a home run to complement his triple and extend Miami's lead to two. The Rays did what was needed to keep the game percolating, getting the game-tying double from Jose Lobaton. (He was tuning up for his Game Three heroics.)
After mild matching threats in the seventh, the teams see-sawed in the eighth. For Miami, Marcell Ozuna singled, took second on a grounder, reached third on a wild pitch, and came home on a Greg Dobbs hit. Tampa Bay put two on in their half, and with two outs Escobar drove the lead runner home, as the throw to the plate went wide. An intentional walk loaded the bases, but Mike Dunn induced a Ryan Roberts groundout to keep it tied. This inning racked up 128 WPS points: trading runs late in a close game can accomplish that.
Miami went quietly in the ninth, shut down by closer Fernando Rodney, and Tampa Bay started noisily. Singles by Johnson and Evan Longoria set them up, but Dunn got two short fly balls to move within an out of extra innings. Chad Qualls took his place to face fellow righty Desmond Jennings. The platoon advantage didn't help: Jennings beat him down the line to right, and there was no chance for a play at home. That four-run deficit in the third inning felt like it had never happened.
2.: May 26, Baltimore Orioles at Toronto Blue Jays.
Game       1   2   3   4   5   6   7   8   9    F
Orioles    0   2   0   0   0   0   1   0   2    5
Blue Jays  0   0   0   1   0   0   0   1   4    6  

WPS        1   2   3   4   5   6   7   8   9
Orioles   14  30  15   4  31  35  17   9  28
Blue Jays  7   5  18  32  15  17  32 100 152
WPS Base: 560.8  Best Plays: 119  Last Play: 80  Grand Total: 759.8
This was close to a perfect example of rising excitement in a game. Only the third and seventh innings failed to post a higher score than all preceding innings, and those by just two and three points. The Toronto eighth and ninth reached triple digits in fashions that I will explain at the proper time.
The top of the first set the tone. A leadoff walk was erased on a line-out double play. A Nick Markakis single followed, then an Adam Jones double to left brought a play at the plate where Markakis was gunned down by the throws of Melky Cabrera and Munenori Kawasaki.
Baltimore shook off that initial disappointment to score two in the second on Matt Wieters' double and Danny Valencia's ground-out. A Blue Jays rally fizzled in the third, but they got a run in the fourth on two quick hits and a sac fly. Pitcher Miguel Gonzalez rebounded to shut the door, keeping it 2-1 O's through four.
Now the Orioles made noise without damage, loading the bases in the fifth and sixth but not scoring. They opted for a more direct approach in the seventh, Jones homering in his fourth straight game to make it 3-1. Toronto mustered a two-out rally in their half to load the bases, but a short fly-out doused that hope.
Then came the eighth. A single and hit batter set the Blue Jays up. Tommy Hunter struck out Anthony Gose then walked Colby Rasmus to load the bases. Kawasaki hit a liner just off the glove of a leaping Alexi Casilla. With runners forced to hold up, only one run crossed. Hunter needed to shut the inning down and did it personally: he got a Cabrera comebacker for a force at home, then a Jose Bautista comebacker for the third out. A back-and-forth inning left fans dizzy and got Toronto closer, but Baltimore still led, 3-2.
The O's got insurance in the ninth. They loaded the bases against Steve Delabar with one down, saw J.J. Hardy pop out, then got Wieters' third double of the day to score two. The game seemed over—but it wouldn't be on this list if it were.
The Blue Jays met closer Jim Johnson with a rush, getting three straight hits to score one and bring the winning run to the plate. Brett Lawrie could only fly out, but Gose worked a full-count walk, and the winning run was aboard. Mark DeRosa grounded one to shortstop with double-play possibilities, but Gose's slide broke it up, keeping Toronto alive. The tying run was at third, the winner at first—and the nine-hitter was at the plate in the person of Munenori Kawasaki.
And Kawasaki let the good times roll. His shot into the left gap could not have been aimed better. Jones didn't even try a throw home as DeRosa came around to win it for Baltimore.
So yes, it's possible to get on this list without a home run. You can even get to number two. But not number one, not this year.
1.: September 24, Chicago White Sox at Cleveland Indians.
Game       1   2   3   4   5   6   7   8   9    F
White Sox  0   0   0   1   0   0   1   0   2    4
Indians    0   1   0   0   0   0   2   0   2    5    

WPS        1   2   3   4   5   6   7   8   9
White Sox  4   7  12  37   6  26  41  11  92
Indians    9  30   6   6  19  26  60   3 118
WPS Base: 516.8  Best Plays: 164  Last Play: 87  Grand Total: 767.8
Not only was this game highly exciting in itself, but it was a pivotal part of the final week of the pennant race. Cleveland, with an 86-70 record, clung to the final Wild Card spot, one game behind Tampa Bay and one game ahead of Texas. They had won four straight and needed to keep that streak going. Combine the playoff implications with the excellence of the game, and one could argue this was the most exciting game of the 2013 regular season, however many innings it took.
Ironically, this game merely hovered around the midpoint of excitement for the first five innings. Michael Brantley drove in Asdrubal Cabrera in the second to nudge Cleveland ahead, and Avisail Garcia got Conor Gillaspie home on a sac fly in the fourth to tie it. Aside from that, though, there were few baserunners and fewer solid threats.
Things shifted into a higher gear in the sixth: both teams got leadoff doubles, but pitchers Ubaldo Jimenez and Hector Santiago rebounded to keep them off the board.
The seventh frame went into overdrive, the combined WPS cracking 100, the sign of a great inning. Alejandro De Aza capped a one-out rally with an RBI single, but reliever Cody Allen limited the damage, finishing with a whiff of Gillaspie. His Indians stormed back after the stretch. Michael Brantley hit a solo shot, and Cleveland manufactured the go-ahead run with a single, two productive outs, and Jason Kipnis' base hit.
With Cleveland up one, the teams took a breath in the eighth, the sides going down in order. Chicago was down to its last three outs—but didn't need any of them to pull back even. Dayan Viciedo knocked one out the opposite way to open the ninth. Two strikeouts later, De Aza pitched in again with his own longball just over the wall in right-center. The White Sox threatened even more with a single and hit batter, but the fourth Indian pitcher of the inning got the final out.
Still, Chicago had snatched away the lead, and now Cleveland had three outs to live. They burned one before Brantley grounded a single into right, then lost another as Addison Reed fanned Mike Aviles. The leadoff man was due up, but Matt Carson had come in for Michael Bourn as a defensive substitute at the top of the inning. The late-August call-up wasn't supposed to be batting, so he didn't. Terry Francona sent up Jason Giambi instead.
Given the nature of this list, we can all guess what happened next. The only thing that made it a touch less momentous was that Brantley stole second base on the second pitch, meaning Giambi could have tied the game with a single. We forgive the Kirk Gibson game for that same slip-up: we can forgive this one.
Giambi's game-winning bomb won Cleveland its fifth straight, and they would not lose again until October, clinching home-field in the Wild Card game.
If there's going to be a more exciting nine-inning game this season, it will have to come deep into the playoffs. Given the natural added excitement of postseason play, we may well end up judging a game higher without the numbers backing it up. It'll take a lot of doing to beat 767.8 points without extra innings … but we can hope, right?
References & Resources
Throughout this article and its predecessor, I've made liberal use of highlight clips from the extensive MLB.com video archives. I got some more help this time from the baseball sub-sites of SB Nation, specifically:
Camden Chat (Baltimore Orioles)
Bluebird Banter (Toronto Blue Jays)

A writer for The Hardball Times, Shane has been writing about baseball and science fiction since 1997. His stories have been translated into French, Russian and Japanese, and he was nominated for the 2002 Hugo Award.