Major League Baseball Commissioner Bud Selig is retiring in 2014 — and this time he probably means it. Of course, Selig is famous for saying that he won't stay in the job and then doing the opposite. In Andrew Zimbalist's book "In the Best Interests of Baseball," the author notes that Selig, shortly after becoming interim commissioner in 1992, told his wife, "It's two to four months, not more. Don't worry about it." He was off by only 22 years or so.
But Selig will turn 80 this month. This time everyone is taking him seriously, and people inside and outside Major League Baseball are contemplating a future with someone else in charge. Selig is the ninth commissioner in league history; only baseball's first commissioner, Judge Kenesaw Mountain Landis, held the job longer. Selig is the first who was a former owner and the fourth who came from within the sport, following Ford Frick and Bart Giamatti, who had been National League presidents, and Fay Vincent, who had been Giamatti's deputy when Giamatti died of a heart attack. The next commissioner may not need to look exactly like Selig, but will need to possess some of the same gifts.
Selig had a few advantages over his predecessors. He had pre-existing relationships with other owners because he used to be one, which proved crucial. Frick was a weak commissioner, likely chosen because the owners correctly surmised that he would not attempt to exert his authority over them in the way that Judge Landis used to do. He was first and foremost a fan. Vincent was handicapped because he lacked a mandate from the beginning: Giamatti had died so suddenly that the owners did not conduct a real search for a new commissioner, and so Vincent had little sway.
Selig knew the other owners and knew exactly how to persuade them. "Bud Selig is, in fact, a remarkably talented small-group politician," said Vincent, in a phone interview. "He's like Rocky Marciano — he's undefeated in the political game."
Many fans have a negative view of Selig, but there can be no doubt that he has left the game in far better shape financially than he found it. Thanks to lucrative local television deals and the remarkable success of MLB Advanced Media, baseball is overflowing with money.
Perhaps just as importantly, Selig has presided over the most remarkable period of labor peace in American professional sports. The crippling 1994 strike capped a 22-year period that saw five strikes and three lockouts. Since then, baseball has had 20 years of labor peace, while each of the other three major leagues has struggled with work stoppages. The NBA and NHL have each lost huge portions of multiple seasons, including a canceled NHL season in 2004-2005; a referee lockout in the NFL in 2013 made the league a laughingstock for a month. That all adds up to serious lost business.
So what lies ahead, and what should the next commissioner look like? I talked to experts in various aspects of the business of baseball, including the former commissioner. They all agreed that while Selig has left the league in very good health, his successor will be beset by myriad challenges, from health to labor, and they all believed that baseball either would or should tap an insider for the position.
"What's required, at the top of the list, is the ability to create alignment among the 30 independent ownership groups," says Vince Gennaro, the president of SABR. "My perception is he (Selig) did it on his longstanding relationships and trust he had built up with individual owners."
Moreover, by aligning the owners, he was able to find common ground with players. Eugene Freedman, an occasional contributor to The Hardball Times who is counsel at the National Air Traffic Controllers Association, observes, "From a historical labor relations perspective, through the '60s, '70s, '80s, and early '90s, baseball was trying to grow profits by reducing costs, and the primary cost is labor. Selig, to his credit, in the mid-'90s, decided he was going to increase profits through growing revenues." This only works as long as the business keeps growing, however. Selig's successor will need to have credibility with both owners and players, and he or she will need to keep the business growing.
Selig's preferred choice for his successor is MLB Chief Operating Officer Rob Manfred, The New York Times has reported. Chicago White Sox owner Jerry Reinsdorf voiced objections to what he viewed as a Selig plan to anoint Manfred without first conducting a serious search, but Major League Baseball is out of the habit of searching for a new commissioner: the last person to be chosen by search was Peter Ueberroth in 1984, the former chairman of the 1980 1984 Los Angeles Olympics whose baseball career collapsed amid a collusion lawsuit.
It is hard to imagine that an outsider could possess anything like the powers of persuasion that an insider might possess, and it is difficult to think of a baseball insider better positioned than Manfred, who has served as baseball's chief negotiator in labor negotiations. "I'm not of the camp that you leave an awful lot on the table by not considering external candidates," says Gennaro. "In many situations it would be logical. I'm not sure in this case that it is, if it takes that much longer to gain trust."
But that is a long way from saying that Manfred has Selig's advantages. Selig was his fellow owners' peer, while Manfred has always been their employee. And while baseball is in good shape now, the next commissioner will face complicated challenges.
1) Economics and Labor
Baseball players still have the strongest union in the country, and few have forgotten that the league has endured eight work stoppages in the last four decades. The most important part of the next commissioner's job will be to get the owners to agree with the players on their terms of employment.
That has been relatively easy to accomplish in the last 20 years of revenue growth, but there are warning signs. "The economics of the sport are very strong," says FanGraphs baseball writer Wendy Thurm, "despite somewhat flat attendance, despite falling national ratings." This is because of the incredibly lucrative local television deals that many teams have signed, capped by the $7 billion deal that Fox Sports Time Warner Cable signed with the Los Angeles Dodgers in 2012.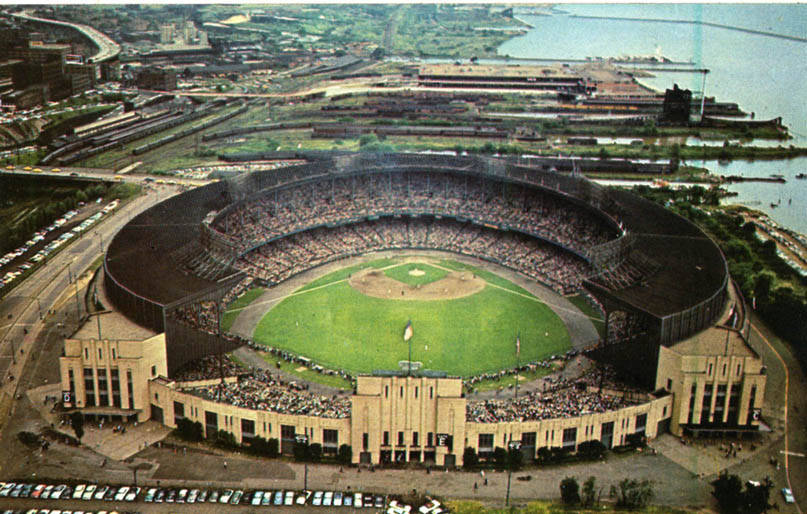 But she sounds a cautionary note. "Is the cable sports boom, regional sports networks, going to bust? And if so, how and when? We're at the first year of the new eight-year national TV deals, but we could end up in a system with much bigger haves and have-nots."
Moreover, for the first time in its history, the players association is being led by a former player, Tony Clark. Eugene Freedman, the labor attorney, thinks that some owners may view this as an opportunity. "The owners may see some weakness here: it's the first time the players association isn't being led by a labor professional, either a lawyer or an economist," says Freedman. "Obviously, his experience at bargaining table is limited, but (that) doesn't mean that he'll be the lead negotiator, either." While the union will undoubtedly retain lawyers and Clark will not be alone at the table, any perceived weakness could destabilize the current labor equilibrium.
Maintaining equilibrium is a strong point in Manfred's favor. "Baseball is a $7-8 billion business; it's booming," says Vincent. "Everyone is doing terrifically well, and the union is the pivotal player. Rob Manfred is the acknowledged expert on the union negotiations. I think if you're an owner today, you want things to go just about the way they are."
2) Technology
Many direct applications of instant replay have been criticized, but the refinement of call review will only expand, and eventually some calls may be taken out of the umpires' hands altogether, as with the use of the Hawk-Eye system in tennis. "I think at some point it's inevitable that technology will be perfected to get ball and strike calls, rather than just overturning or confirming a call," says Ben Jedlovec, vice president at Baseball Info Solutions.
New technology usually faces a coordination problem: collectively, it is to the benefit of everyone in baseball for technology to be as good as possible, but individually, the different parties have competing incentives. The umpires union will surely fight automatic ball and strike calls. And teams will struggle between the desire to have proprietary data and the desire to have better systems — like PITCHf/x, FIELDf/x, HITf/x, and whatever comes next — available in all 30 stadiums. If it's available to everyone, it can't be a competitive advantage. But the alternative is inferior information.
Thus far, baseball has managed to forestall an all-out umpires' insurrection by insisting that calls can be reviewed on challenge, but all decisions will ultimately be made by umpires. This makes sense politically, but not technologically. Every baseball fan watching television can see an overlay of the strike zone and can see whether the umpire got it wrong. In the end, if the justification for allowing video replay was to make sure to get the call right, once the technology gets good enough, that argument could be used to replace many calls that are currently made by umpire.
Eventually, as Jedlovec notes, it is likely that many within baseball will begin to push for ball/strike calls to be automated, and to make the same argument with regard to boundary plays like determinations of whether a ball was fair or foul or whether a ball was a home run or stayed in the park. Whenever baseball decides to replace video replay with automatic calls, the umpire's union can be expected to object strongly. Baseball's next labor fight may involve umpires rather than players.
3) Gaining New Young Fans
A Harris Poll released in January 2014 contained a telling statistic: when asked to name their favorite sport, 35 percent of adults said football while only 14 percent said baseball.
That 20-point gap between the gridiron game and America's national pastime took only 20 years to build: in 1985, 24 percent answered baseball and 23 percent said football. In 2005, 33 percent said football and 14 percent said baseball. Young sports fans are significantly more likely to be football fans, and less likely to be baseball fans, than they were 30 years ago.
"That may go with the posture baseball takes toward families," says Gennaro. "One of the benefits baseball has is that, of the pro sports, it is priced for the family. How do you make it more so?"
In fact, according to data from Team Marketing Report, baseball tickets are cheaper, on average, than tickets for any of the other three professional sports — generally by a factor of 50 percent or more. The average major league baseball ticket is $27.93, compared to $52.50 for the NBA, $61.62 for the NHL, and $81.54 for the NFL.
Yet ticket prices are a relatively minor portion of the fan experience. A stadium might hold 50,000 fans, but many hundreds of thousands more will watch the game on television or on their MLB.tv app. So baseball will need to make sure that its product is compelling enough to keep those fans watching. That will require hard thinking about rules changes to speed up the game and continued outreach to young students across the United States and Latin America who have trouble affording the cost of playing prep baseball.
Put simply, a major investment — in marketing, outreach, scholarships, and flow of the game — will be necessary to ensure that baseball draws a new generation of young fans, who in a generation will grow into adult fans with disposable income.
"Grow the game with younger fans, increase the number of young people who are interested in baseball," says Jedlovec. "That is something that would not have an immediate impact, but something that all 30 teams would benefit from," he says. "If it's growing nationally and internationally, that's going to help everyone in the long run."
4) Health
The most discussed current health issue for the sport is the Tommy John surgery epidemic, but other health issues may well arise in coming years, just as concussions became an issue in all sports in recent years, leading to baseball's successful introduction of the seven-day concussion DL.
This year has seen two experiments to try to limit a few of the more gruesome injuries of recent years. Rules against catchers blocking the plate are intended to prevent the kind of injuries that occur when runners bowl over catchers at the plate, as with Buster Posey's season-ending injury in 2011. And San Diego Padres pitcher Alex Torres became the first pitcher to wear a padded cap on the mound, as a defense against the line drive-induced concussion that felled his former teammate Alex Cobb.
But elbow surgeries are a serious crisis for a sport that has seen many of its biggest pitching stars go under the knife in recent years.
Hardball Times contributors Jeff Zimmerman and Jon Roegele put together a master list, identifying 755 Tommy John surgeries on major league pitchers since Frank Jobe pioneered the operation on the pitcher of that name in 1974. The acceleration by year is staggering. A quarter of those surgeries have occurred since 2012 — and the 2014 season is barely half over. More than half have occurred since 2008.
Zimmerman also punctures a few of the myths regarding the surgery. First, "Tommy John surgery doesn't help a pitcher increase velocity." And second, it isn't foolproof, as he notes, "One out of every five pitchers who have the surgery just aren't able to make it back."
"For all of the progress we've made," says Jedlovec, "to my knowledge, there's been very little made on the injury prevention front." He adds:
I don't think any individual team's effort is going to get there, whether it's finding new ways to track injuries, measuring strength of individual fibers in a pitcher's arm, elbow strength, shoulder strength, biomechanical markers… even down to college teams and high school, to track through their pitchers' lifetime.
Ultimately, as Jedlovec explains, Major League Baseball will have little success preventing elbow surgeries at the major league level unless serious changes are made in high school and college. Preventing elbow overuse is like preventing steroid use, and MLB will need to take a similarly holistic approach to protecting kids' arms.
"A 12-year-old throwing 100 pitches on Thursday for one team and then another 100 on Saturday is wrong," writes Zimmerman. "If MLB pitchers can't do it, why should 12-year-olds?"
5) Globalization
"Are we going to be able to export America's game?" asks Gennaro. "Is there a business model that allows Major League Baseball — I don't know if it makes sense, but — to participate in the growth of the game globally?" I've written about Selig's pursuit of an international draft, an issue the next commissioner will inherit. The World Baseball Classic has been a modest success to date, though the loss of baseball at the Olympics was a slap in the face. For baseball to continue to grow its revenue, it will want to find ways to continue to expand the game globally.
Of course, those are just the issues on the immediate horizon. In 1998, no one could have predicted that in less than a decade, baseball would be confronted by Congressional outrage over steroid use, or that in a decade and a half, baseball would be thrust into a new deadball era in which the biggest anguish was an epidemic of elbow surgeries. The next commissioner will need to react quickly, and to persuade owners, players, and umpires to agree. And, of course, if the baseball economy turns south — if television revenues fall badly and nothing rises to replace them, as has happened throughout much of the rest of the television industry — then the new commissioner may be forced to preside thanklessly over the misery of contraction.
"In the business world, what worked 10 years ago used to have a good chance of working in five years. We're not in that world anymore," says Gennaro. "I think the stakes are high."
References & Resources
Thanks to Eugene Freedman, Vince Gennaro, Ben Jedlovec, Wendy Thurm and Fay Vincent for their time.
Michael S. Schmidt, The New York Times, Baseball Lords Vexed by Plan for a New King
Wendy Thurm, FanGraphs, Dodgers Send Shock Waves Through Local TV Landscape
William Weinbaum, ESPN, Alex Torres on cap: Being proactive
Harris Polls (no author cited), As American as Mom, Apple Pie and Football?
Andrew Zimbalist, In the Best Interests of Baseball? (New York: John Wiley and Sons, 2007) p. 135, retrieved from http://books.google.com/books?id=1vgW6wleOFUC&pg=PA135
Alex Remington, Hardball Times, Can Baseball Get By Without a Commissioner?
Alex Remington, Hardball Times, MLB Wants an International Draft. Here's Why It Shouldn't Happen.
Alex Remington, FanGraphs, New MLB Concussion Policy a Hit With MDs
Alex Remington, FanGraphs, Bring Baseball Back to the Olympics!
Alex Remington, Footnote, Lockouts, Strikes, And Labor Politics In Pro Sports
Alex is a writer for The Hardball Times.