Paul Moehringer's Pyramid Rating System & All-Time Teams
In our latest installment of the Pyramid Ratings System's all-time team series, we take our first look at  the toughest division in the American League and,  because of the city-centric approach of this league, one of the most unexpected rosters  the Milwaukee Brewers.
The Brewers have been typically heavy on offense and near the bottom of the standings, but including the Milwaukee Braves transforms this roster. The rationale here is that if the Braves had never left Milwaukee. the Brewers would have never come into existence, although Atlanta likely still would have gotten a franchise at some point.
Although the Braves spent only 13 years in Milwaukee, they never experienced a losing season and usurped the Brooklyn Dodgers as the most dominant team in the National League. They became a quasi-dynasty, winning back-to-back pennants in 1957 and '58, with  another 92-win season in 1956 and a World Series win in 1957. That remains the only World Series championship the city of Milwaukee has  experienced.
The Braves' successors in Milwaukee, the Brewers, have finished in the second division more than 60 percent of the time, but have experienced two brief runs of success. From 1978 through 1983, they   finished above .500 every season and won 90-plus games three times, making two postseason appearances and winning the American League pennant in 1982.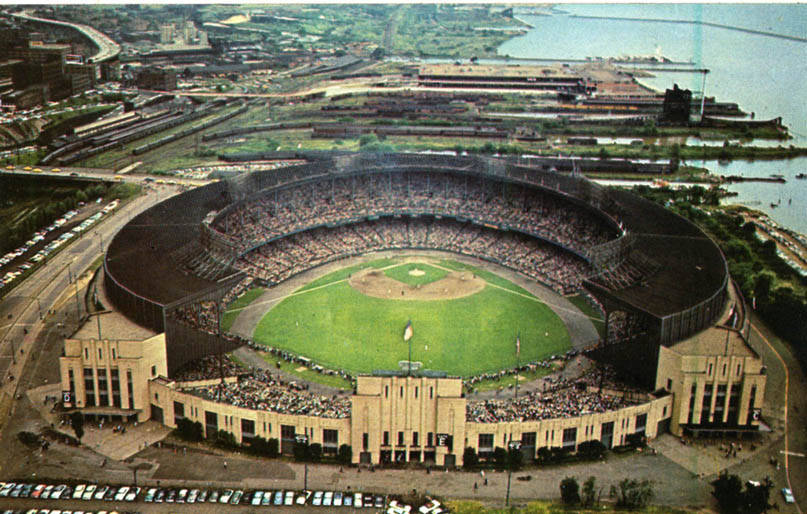 Between 2006 and 2012, the Brewers won at least 80 games five times and posted two seasons of 90-plus wins, as well as two postseason appearances, including an NLCS appearance in 2011.
All these elements will combine to create one of the most devastating offenses featured in this series. Unlike other franchises that have produced consistently great first basemen, or outfielders, Milwaukee has never found success the same way twice. Because of this, the Brewers are able to maximize all the positive elements of these eras and minimize No. a few weaknesses.
Franchises Included: Milwaukee Braves (1953-1965); Milwaukee Brewers (1891, 1901, 1970-Present)
No. of Hall of Famers on 25-man roster: 4
Manager: Fred Haney
When the Braves replaced  Charlie Grimm in the middle of the 1956 season withFred Hane, more than one head had to be scratched. Grimm had won three pennants with the Cubs prior to his arrival with the Braves, had no losing seasons in Milwaukee, and was sporting a respectable 24-22 record at the time of his firing.
Haney, on the other hand, had a career winning percentage of just .354 after five and a half seasons with the Browns and Pirates, including three 100-loss seasons. It's hard to imagine a move like that  in today's world of talk radio and social media. Even if you agreed with the decision to fire Grimm, replacing him with a manager holding a career winning percentage equal to a 100-loss team after five years would be viewed as highly questionable.
Regardless, the Braves went on a tear almost immediately after Haney was hired, going 68-40 the rest of the way and finishing just one game back of Brooklyn for the NL pennant.
Under Haney's watch, the Braves won back-to-back NL pennants in '57 and '58 and seemed to be poised to do the same in '59. They came into the season as heavy favorites, but after posting a 86-70 mark followed by a one-game pennant playoff loss to the Dodgers, Haney was released from his role as Braves manager.
Along with Leo Durocher, this is one of the hardest picks to justify for any team in this series. At .454 Haney has the lowest career winning percentage of any manager that will be featured in this series. Bill James  has referred to Haney's '59 season as one of the worst-managed seasons in baseball history. But there is no obvious choice to be found. George Bamberger posted consecutive 90-win seasons, but never made the playoffs, while Harvey Kuenn,  though he helped lead the "Harvey's Wallbangers" team to the 1982 World Series, managed just one full season in Milwaukee.
Best Overall Player, Position Player and Hitter: Hank Aaron (Honorable Mention: Eddie Mathews)
Considering Aaron is the greatest player in Braves history, his exclusion from the Atlanta Braves may seem a bit strange, but the Brewers did not retire his No. 44 because of his two tack-on seasons in '75 and '76. It was mainly because of the 420 home runs he hit while wearing a Milwaukee uniform, but to consider Aaron a one -imensional slugger would be a major disservice to one of the greatest players and men to ever take the field.
Aaron led the NL in hitting as often as he led the NL in home runs. He led the league in both hits and batting average twice and remains the last and only Milwaukee player to ever win a batting title. Aaron also won three consecutive Gold Gloves between 1958 and 1960, and in 1963 became the second player in National League history after Willie Mays to join the 30-30 club, home runs and steals.
While something of a free swinger early in his career, for a power hitter Aaron was off the charts at protecting the plate. He never struck out 100 times in season and never finished in the top 10 in the league in strikeouts. Among 500-home run club members, only Ted Williams and Mel Ott had lower strikeout rates.
It's hard to see how Eddie Mathews was not just as great. Mathews is one of most overlooked great players in major league history. The Brewers have made less effort to acknowledge his contributions and, unlike Aaron, when the Braves moved to Atlanta, Mathews was mostly finished as a player. As a result, the Atlanta fan base never got a chance to adopt him as one of their own.
The position with the fewest inductees into the Hall of Fame is third base. There were not a lot of great third basemen to be before Mathews. When he was a rookie in 1952, the five greatest third baseman in major league history according to the Pyramid Rating System were Home Run Baker, John McGraw, Jimmy Collins, Heinie Groh and Stan Hack. All were tremendous player, but aside from Baker they weren't all-time greats. By the time he was finished, Mathews had changed the definition of what it meant to be a great third baseman.
Before, the idea behind what a great third baseman should be was pretty much what people expected out of a great shortstop: Someone with a great glove who also could do some damage at the plate, a  low-.300 contact hitter. The idea of a power-hitting third baseman idn't exist until Mathews showed up.
As a 20-year-old Boston rookie in 1952, Mathews tied the club record for most home runs in a season by a third baseman with 25 and in his first season in Milwaukee led the NL in home runs with 47, setting the NL record for home runs in a single season by a third baseman. No other NL third baseman had hit even 40.
By the end of the 1960 season, Mathews had the six highest single-season home run totals ever put up by an NL third baseman. With 452 home runs over his 13 seasons with the Milwaukee Braves, no player has ever hit more home runs wearing a Milwaukee uniform than Eddie Mathews.
In this league, I would expect Mathews to be the favorite to win the Silver Slugger award. Having both Aaron and Mathews  transforms this team  into one of the most devastating lineups assembled in this all-time league.
While the Brewers have never been hard-pressed to find good hitting, good pitching has been a different story.
Although the Brewers do possess two Cy Young Award winners, neither will be featured on this team. One of them, Pete Vuckovich, wouldn't garner consideration even without the one-team only rule.
In the history of the Brewers franchise, I can identify only one pitcher who dominated over an extended period of time and it's the team's staff ace of the mid- and late-'80s, Teddy Higuera.
A late start and injuries curtailed his the career, but in the late '80s, Higuera established himself as one of the best starters in baseball, winning 15 games and pitching in at least 200 innings every year from 1985 through 1988/ Hde had an ERA+ of 132 over that span, leading the AL in WHIP and twice striking out 200 or more batters in a season.
In 1986, Higuera had his career year, finishing second to Roger Clemens in the Cy Young voting, winning 20 games, finishing second in the AL in ERA and earning his only All-Star nod.
Why Higuera doesn't have more All-Star appearances s largely due to being a "second-half" pitcher. For his career Higuera posted an ERA of over four for the months of May and June, but in the month of August Higuera had a career ERA of 2.77. In no season was this split more evident than in 1987, when he went 7-7 in the first half with a 4.98 ERA, and 11-3 with a 2.71 ERA in the second half. For his career, he posted a 3.88 ERA in the first half and a 3.33 in the second half.
While less than a desirable option as a number-one starter, Higuera would be good enough to make the rotation of most of the teams. Between 1986 and 1988, aside from Roger Clemens, there was not a better pitcher in the Ameican League.
In a system that values peak dominance and team longevity, with nine years and a dominating three-year stretch to his name, Higuera rates as one of the better starters across both leagues, and in a big game in August he would be capable of matching any starter across either league. For the Brewers to have any shot at success, he'll probably have to, as he is the only reliable starter this squad has.
Best Player Not on the Roster Due to the One-Team-Only Rule: Warren Spahn
If the Braves were treated as a single franchise instead of being split across three cities, they would have not only the greatest starting rotation in either league bar none, but also the best left-handed pitcher the NL would have to offer.
It's impossible to talk about the Braves' tenure in Milwaukee without bringing up Warren Spahn. When he arrived in Milwaukee, he was already arguably the best pitcher in baseball and lived up to his billing his very first year in Milwaukee: He went 23-7 and led the NL in wins, ERA and WHIP.
He would remain a key component of Milwaukee staff throughout the team's tenure in Milwaukee. He led the NL in wins every year between 1957 and 1961, speaking to both his ability as a pitcher and his freakish durability.
Between 1953 and 1963, Spahn finished lower than second in the NL in complete games only once. What's more impressive is that virtually all of these seasons came during his late 30s and early 40s. Few players have aged more gracefully than Spahn, and even fewer were as effective.
As durable and as dominant as he was in Milwaukee, his best years came before he arrived there. Spahn never led the league in strikeouts as a member of the Milwaukee Braves, but did  for four straight seasons as a Boston Brave. In a league with more power hitting than Spahn ever had to see, I think his numbers there would make him a slightly better pitcher than it would in Milwaukee.
I'll have more to say on Spahn when I get to the Boston Braves, but for Milwaukee this represents a pretty devastating loss. If he was on this team, he would be the No. 1 starter. It's not a blow the Brewers afford to absorb and still have a chance to challenge for the division title.
MILWAUKEE BREWERS/BRAVES COACHING STAFF
MILWAUKEE BREWERS/BRAVES STARTING LINEUPS
DH vs RHP
DH vs LHP
Pos
B
T
Name
Pos
B
T
Name
3B
L
R
Eddie Mathews
2B
R
R
Paul Molitor
DH
L
R
Prince Fielder
LF
R
R
Ryan Braun
LF
R
R
Ryan Braun
CF
R
R
Robin Yount
1B
L
L
Cecil Cooper
RF
R
R
Hank Aaron
RF
R
R
Hank Aaron
 C
R
R
Jonathan Lucroy
 C
R
R
Del Crandall
1B
L
L
Cecil Cooper
2B
R
R
Paul Molitor
DH
R
R
Gorman Thomas
CF
R
R
Robin Yount
3B
L
R
Eddie Mathews
SS
R
R
Johnny Logan
SS
R
R
Johnny Logan
vs RHP
vs LHP
Pos
B
T
Name
Pos
B
T
Name
2B
R
R
Paul Molitor
2B
R
R
Paul Molitor
1B
L
R
Prince Fielder
LF
R
R
Ryan Braun
LF
R
R
Ryan Braun
CF
R
R
Robin Yount
3B
L
R
Eddie Mathews
RF
R
R
Hank Aaron
RF
R
R
Hank Aaron
 C
R
R
Jonathan Lucroy
 C
R
R
Del Crandall
1B
L
L
Cecil Cooper
SS
R
R
Johnny Logan
SS
R
R
Johnny Logan
CF
R
R
Robin Yount
3B
L
R
Eddie Mathews
 P
L
L
Teddy Higuera
 P
L
L
Teddy Higuera
MILWAUKEE BREWERS/BRAVES EXPANDED ROSTER
Strengths
Without the inclusion of the Milwaukee Braves, Jeff Cirillo would be the starting third baseman and Carlos Gómez would be the starting right fielder. With the Braves, these otherwise glaring weaknesses instead become the backbone of the lineup.
The fact that I have a member of the 500-home run club batting leadoff against righties should tell you the kind of power the Brewers' lineup possesses. Mathews may seem like a strange choice to  lead off considering his ability to drive in runs along with his less than ideal speed and  .271 career batting average. But aside from being one of the scariest home run threats in baseball history, Mathews was also a walk machine. He led the NL in the category four times, including a three-year stretch from 1961 to 1963, when he led the league every season.
Although he was top 10 in batting average only twice, his high walk rate enabled him to finish in the top 10 in on-base percentage 10 times. He had a league-leading .399 on-base percentage in 1963.
Mathews may not have the speed you would want in a leadoff hitter, but with the kind of players hitting behind him, I don't think a fast runner at the top of the order is necessary. Of the four men hitting directly behind Mathews, three  led the league in home runs at some point, two are batting from their strong side of the plate and all would be a threat to go deep against any pitcher.
The other aspect of the lineup that enables Mathews to bat leadoff is who the Brewers have hitting in the bottom half of the order. Those should be relatively easy outs even in a league like this, but things don't get any easier with Milwaukee's lineup: Two members of the 3,000 hit club lie in wait right after the big lumber.
With Mathews entrenched at third base, it leaves second base as the only avenue for Paul Molitor to crack the starting lineup. While not the defensive option most teams would like, being a .303 hitter over his 15 seasons with Milwaukee is more than enough to make up for any defensive shortcomings  and justify him as the full-time starting second baseman for Milwaukee (and one of the better ones across the AL).
With Robin Yount, we have the only player in baseball history to win an MVP as both an infielder and an outfielder and if I could I would start him at both positions, but I can choose just one. Once again the Milwaukee Braves come into play, bringing in one of the greatest defensive shortstops of all-time, Johnny Logan, to play the position. Yount's versatility allows the Brewers the luxury of not having to carry a backup shortstop and it's how I'm able to justify having Gorman Thomas on the squad.
Most teams could not justify carrying a player like Thomas. Being a substandard fielder and a career .219 hitter against righties would knock him out of roster contention in most circumstances, but because of the Brewers' depth and versatility, Thomas doesn't have to do much of either. Instead he teams up with Prince Fielder to create one of the AL's most fearsome lefty/righty DH platoons and can focus almost squarely on bashing lefties, something Thomas was quite good at during his career. In 1982, Thomas smashed 15 home runs against lefties in just 236 plate appearances. That equates to a home run roughly every 15.7 times up to bat, and I don't see too many people walking Thomas so they can get to Mathews.
As good as Thomas would be against lefties, I would expect Fielder to be nothing less than the most fearsome hitter in the Brewers lineup, which is saying something on a team such as this, but the numbers don't lie. With Milwaukee, Fielder's OBP and slugging percentages were regularly around the .400 and .600 marks respectively, and more often than not Fielder would find his OPS against righties north of the 1.000 mark.
The only other platoon in the Milwaukee lineup comes at catcher. Del Crandall may have been the finest defensive catcher in baseball during the 1950s, but he never possessed anywhere near the kind of bat Jonathan Lucroy does. The difference becomes magnified against lefties, but not so much against righties, which enables Crandall's defensive edge to shine through and allow him to see a majority of the starts.
A few may be surprised to see Joe Torre on the expanded roster instead of the 25-man, and in fact if this included the entire Braves franchise he would be the starting catcher. In this system, Torre's career essentially gets split up across four franchises instead of three, and a result he gets benched behind two lesser players.
Top to bottom there isn't a weakness. The Brewers are extremely balanced between left-handed and right-handed hitting and would generate plenty of problems regardless of who is on the mound for the opposing team.
Weaknesses
It is a very good thing the Milwaukee lineup has as much power as it does, because with its pitching staff, the team is going to need every bit of offense they can muster. Like Seattle and Texas, Milwaukee is not a team on which i would worry which pitcher is on the 25-man roster and who is on the 40 because virtually every starter you see on the 40-man is looking at a minimum of three starts.
For the rotation to have any chance at being decent, Milwaukee would need Ben Sheets to remain healthy. He is the most talented pitcher the Brewers ever had, and if he could pitch like he did in 2004, Sheets might even have a chance of displacing Higuera for the No. 1 spot in the rotation.
But 2004 was also the last season that Sheets pitched 200 innings, and I would not take it as a given that he could get through a 162-game season without missing multiple starts.
Lew Burdette may have been one of the most durable starters in baseball history, pitching 250+ innings every year from 1956 to 1961, but his ERA+ over the same span was 102, suggesting that eating innings is probably all he could do. This will no doubt come in handy over the course of the season and even though Burdette is not in the rotation, I still think you can pencil him in for 20-plus starts given the lack of depth the Brewers have once you get past Higuera.
The bullpen doesn't provide much of a reprieve, either. Far and away the most talented pitcher the Brewers have there is Don McMahon. Although he didn't come up until he was 27 years old, McMahon compiled a solid 18-year career, spread out over seven  teams. During the 1960s, had  sub-2.00 ERAs in three seasons.
Unfortunately, all those seasons were split across two  teams, so McMahon doesn't get anywhere near  of credit he would otherwise deserve. Instead, the Brewers will get a durable but inconsistent innings-eater rather than of the 30 greatest relievers in baseball history.
One running joke with Rockies games is that games in Coors don't really start until the sixth inning. I would expect much the same for a lot of games up in Milwaukee.
Conclusions
The Milwaukee Brewers make a strong case for being the most one-dimensional team in this league. Offensively there is not a team in either league the Brewers aren't capable of matching up against. Pitching is a different story, and it drops them from being a perennial powerhouse to an average team.
Milwaukee should be able to chalk up plenty of easy wins over the Browns and Rays, but probably wouldn't be much more than .400 against the three powerhouses of the division (Chicago, Cleveland and Detroit) and the tough division effectively ends any Wild Card hopes.
I would expect Milwaukee to be near the top in the league in offense, near the bottom in pitching and somewhere around .500 at the end of the season. Teams built that heavily around offense tend to be very streaky and I could see the Brewers going 5-1 on the year against a team like the Yankees, but 2-4 against a team like Toronto.
Any help pitching-wise would go a long way in helping this franchise, but for the foreseeable future this is a middle-of-the-pack team in the American League along with other flawed but talented teams such as Baltimore.
As to including the Milwaukee Braves with the Brewers lineage: For me, where a player played matters more than who he played with, although this is where the lines get a little blurred. Outside of honoring Aaron, I don't feel the Brewers have made much of an attempt to acknowledge the Braves, while the Braves have been very open about acknowledging and appreciating their past.  Spahn's and  Mathews' numbers have been retired by the Braves, while they remain in use with the Brewers.
I don't think there is a right or a wrong way to divide the Braves up, but I do think it gives greater context to a player like Eddie Mathews to have him playing in Milwaukee as opposed to Atlanta, just as it gives greater context to have Walter Johnson on the Nationals instead of the Twins. I don't think too many kids growing up in Atlanta grew up idolizing Mathews or Spahn, but I do think plenty of kids growing up in Milwaukee who are now adults did ,and that is why I took the city-centric approach.
Paul Moehringer is a data analyst, a SABR member and inventor of the Pyramid Rating System; originally from Mount Olive, NJ, now living in Westwood, MA. Follow him on Twitter @PMoehringer.