Few teams ended the 2007 season with a farm system as barren as the Oakland A's. Years of drafting and developing on a budget and the graduation of the precious few polished prospects to the major league team had stripped the Oakland system of both quality and depth. While the big league team advanced to the ALCS in 2006 with a solid corps of homegrown players and savvy veterans, the 2007 season was wrecked by injuries to key contributors.
The 2008 team promised to be a little healthier and was poised to challenge the Angels for the AL West title again, but Oakland GM Billy Beane nevertheless took a step back, evaluated the sorry state of his farm system and decided to rebuild the organization from the ground up. In less than one calendar year since, Beane has transformed the A's farm system into arguably the game's premier collection of young talent. He began by trading several of his building-block players for a large cache of prospects from other organizations.
The trades
Over the past calendar year, Beane has exchanged seven veteran players for 20 prospects from other organizations. That is the equivalent of adding an entire draft class to the A's organization, except in this case the returns from the newly acquired prospects were more immediate, because many of the players obtained were in advanced stages of development. Here is a rundown of the bounty Beane has received for his vets:
A's receive left-handed pitchers Greg Smith, Dana Eveland and Brett Anderson, outfielders Carlos Gonzalez and Aaron Cunningham and infielder Chris Carter from the Diamondbacks in exchange for starting pitcher Dan Haren.
It's extremely rare that every single prospect involved in a deal turns out being a promising player down the line, considering attrition, injuries and just plain difficulty in the player-development process. But in the case of the Haren trade, the A's can look back a year after the deal and say confidently that this was the case here. This trade, more than any other, immediately upgraded every facet of the team's farm system and added much-needed depth.
Eveland opened the year in the A's big league rotation. After pitching extremely well for the first few months of the season, he eventually wore out a bit and was sent to Triple-A Sacramento. After reworking his mechanics in the minors for a few weeks, Eveland has come back to the majors and delivered solid results. In his last six starts, Eveland is 2-1 with a 3.98 ERA and 33-13 K-BB ratio. He's in command of his pitches, getting ground balls and lasting deep into games. He figures to be Oakland's No. 4 starter next season, and a good one at that, with good movement on an 88-92 mph heater and good breaking stuff.
Smith opened the season in Sacramento, but quickly was recalled to Oakland after injuries to Justin Duchscherer and Rich Harden opened a spot for him. Smith has struggled with command all season, but has been tough to hit and only recently saw his ERA rise above the 4.00 mark. He also leads the A's with 178.1 innings pitched and leads the major leagues with 15 pickoffs. Scouts compare Smith to a young Kenny Rogers, and the comparisons are apt. Smith likely will occupy the third spot in Oakland's rotation next season.
Anderson, all of 20 years old, went from High-A Stockton to Double-A Midland to the Olympics and back to Triple-A Sacramento, all in the course of this past summer. Anderson used great control of three above-average pitches to find success at every stop. Scouts compare Anderson to a young Mark Mulder: He has the ideal body for starting (6-foot-4, 215 pounds), a good assortment of weapons and groundballing tendencies. He'll likely begin next season at Sacramento as Oakland's most advanced pitching prospect.
Carlos Gonzalez didn't seem like the type of player Billy Beane normally would covet, but the 6-foot-1, five-tool raw talent with little plate discipline caught his eye anyway. After spending the first month of the season in Triple-A, "Cargon" was promoted to the big league team and eventually became the team's starting center fielder for much of the season. After struggling at the plate during August, he was demoted to Triple-A, but has now returned to the team, looking like the talented player of old. He probably always will have trouble against left-handed pitching and won't ever be a high-walk guy, but he's got all the tools to be a .300/.350/.450, 25-plus homer guy who plays a solid center field. He could be a perennial All Star.
Cunningham's season got off to a bad start. While sliding into second in a spring training game, the 22-year-old broke his wrist. That cost him the first six weeks of the minor league season, but he recovered quickly and made mincemeat of Double-A pitching: .317/.386/.507 with 12 homers and 52 RBIs in only 87 games. He then tore up Triple-A in a brief two-week promotion before being called up to Oakland, where he has continued to shine, with an .811 OPS and 14 RBIs in only 18 games. Cunningham's likely in Oakland to stay, and will be the team's starting left fielder next season.
Carter was considered the biggest question mark among the prospects acquired in the Haren deal. Well, he surely answered some of those questions with a monstrous year at High-A Stockton, where he belted 39 homers (second in all of the minor leagues), drove in 104 runs and ran up a cool OPS of .930. Carter's got some work to do on his plate discipline and making more consistent contact, but even so, the 21-year-old has established himself as one of the top power prospects in the game. He could be Oakland's DH by as early as 2010.
So, in just one trade, Oakland acquired two pitchers who already have established themselves as solid mid-rotation major league starters, a young major league center fielder with All Star potential, an advanced pitching prospect who could develop into an ace, a left fielder who already has helped the big league team win several close games and a masher who could develop 40-homer big league power. But Beane was just warming up with that deal…
A's receive left-handed pitcher Gio Gonzalez, outfielder Ryan Sweeney and right-handed pitcher Fautino de los Santos for outfielder-first baseman Nick Swisher
Gio Gonzalez was one of the top lefty prospects in the minors when he was sent to Oakland. He had a solid season for Sacramento in his first taste in his new organization, going 8-7 with a 4.24 ERA and 128 strikeouts in 123 innings pitched. He's had command problems his entire career, and this year has been no exception. He was handed a rotation spot in Oakland near the end of August, but is back in the bullpen for the time being after struggling. With a devastating curve, 90-91 mph fastball with tailing action and a serviceable changeup, he has the stuff to be a decent No. 3 starter in the bigs if he finds command.
Sweeney has played virtually the entire year with the big club in Oakland and despite some minor injuries and a slow start, has been one of the A's most productive hitters. While not hitting for a lot of power (only five homers and a sub-.400 slugging percentage) he has hit near .300 all season, driven in 45 runs, played solid defense in right field and held his own in center. He figures to get first crack as a starter in Oakland's outfield next season.
A's receive right-handed pitcher Sean Gallagher, catcher Josh Donaldson, infielder Eric Patterson and outfielder Matt Murton for right-handed pitchers Rich Harden and Chad Gaudin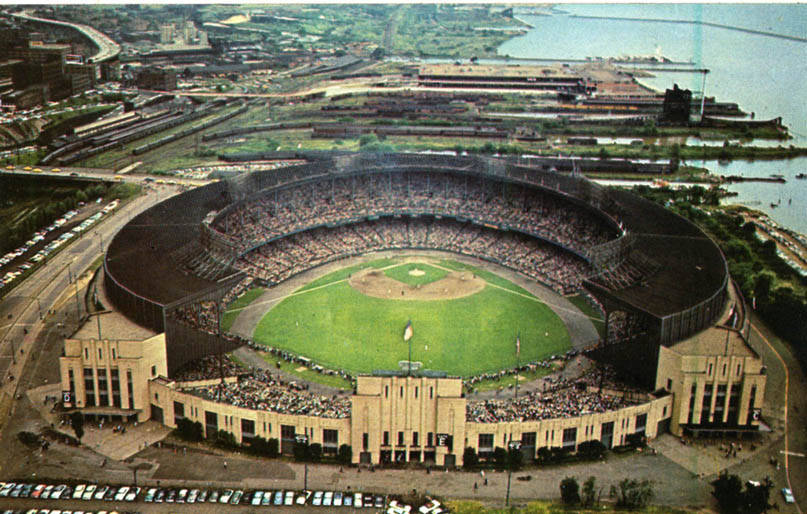 While it was nearly impossible to get full value in a trade for the ultra-talented, yet perpetually damaged, Harden, Beane managed to land a couple of intriguing pieces nonetheless. Gallagher, 22, unquestionably the centerpiece of the deal, was inserted immediately into Oakland's rotation after the trade. He beat the arch-rival Angels in his Oakland debut on July 11, going seven innings and allowing only two runs on two hits with three walks and seven strikeouts.
Gallagher stumbled thereafter, eventually succumbing to the disabled list after experiencing Harden-esque shoulder pain. Luckily, no major damage was done, and within a couple of weeks he was back out on the mound at full strength. Since his return, Gallagher has gone 1-0 with a 2.04 ERA in three starts. He's hitting 95 mph with his fastball and has 99 strikeouts in 110 innings pitched this season. He profiles best as a solid No. 3 starter.
After a promising 2007 full-season debut, Donaldson was having a lost season for the Cubs' Low-A Midwest League affiliate before being included in the Harden deal. Despite his early-season struggles, the A's bumped him up to the High-A California League. Almost immediately, Donaldson became a different man. After a woeful .625 OPS in Peoria, he ended up with a monstrous .955 for the Ports. He likely will open next season in Midland and looks like an offensive-minded catcher. He's now the A's top catching prospect.
A's receive second baseman Adrian Cardenas, left-handed pitcher Josh Outman and outfielder Matt Spencer for right-handed pitcher Joe Blanton
Blanton had been on the trading block since before the 2008 season began, but looked untradeable when he got off to the worst start of his professional career. Nevertheless, Beane found an eager trading partner in the Phillies and nabbed two legitimate prospects in Cardenas and Outman for Blanton.
Cardenas, just 20, was considered one of the top second base prospects in the minors after putting up a batting line of .307/.371/.441 for High-A Clearwater in the Phillies chain. After the trade, Cardenas struggled a bit at High-A Stockton but nevertheless was promoted to Double-A Midland after only 15 games.
He didn't hit for much power in Midland, but controlled the strike zone magnificently against much older competition (15-10 BB-K) and hit .279. Cardenas will play in the Arizona Fall League in a few weeks and will likely repeat at Double-A to start next season. As the team's top middle infield prospect, he has a great chance to be a Todd Walker-like offensive weapon at second or third base for the A's beginning in 2010.
Outman, the guy with the best pitcher's name in professional baseball, is a 6-foot-1 lefty who can hit 96 mph consistently with his heater. He's been shuffled between the bullpen and the starting rotation throughout his minor league career. He made his major league debut out of the A's bullpen on Sept. 2 and has been in the rotation the past two weeks. Outman's always had control problems. While he made decent strides toward controlling his explosive stuff this season, it remains to be seen if he can last as a starter long term. It's more likely that Outman could develop into a nice middle reliever, taking most advantage of his velocity.
Beane made a couple of other moves that brought in a few more prospects, but the above four trades quickly established a new corps of experienced, solid prospects at the upper levels of the A's system. These moves likely will furnish the big league team with a steady stream of quality, affordable players for the next several seasons and into the next decade.
Maturation of recent draftees

Not all of the A's transformation was due to additions from other organizations. Several recent A's draftees broke out this past minor league season and put themselves on the prospect map. Most notable among this group is 2006's second- round pick, Trevor Cahill, who is now considered one of the top pitching prospects in the game.
Cahill, a high school draftee, was handled with kid gloves in his first summer with the organization, but pitched 105 innings of 2.73 ERA ball as a 19-year old in Low-A last season and was let loose this past season for High-A Stockton and Double-A Midland. Cahill zoomed up the prospect ladder by blowing away the much older competition for Stockton (5-4, 2.78 ERA, 103-31 K-BB in 87 innings pitched) and continued to dominate for Midland (6-1, 2.19 ERA, 33-19 K-BB in 37 innings pitched) before competing with Team USA at the Beijing Olympics. Cahill, a sinkerball specialist, reminds a lot of observers of former Oakland ace Tim Hudson.
He probably will start at Midland to begin next season, but likely will get bumped up to Triple-A if his command shows improvement. With already good control, a low-90s sinker that induces tons of ground balls (better than 3-to-1 GO/AO ratio in Double-A), a good biting curveball and an effective changeup, he could be up with the A's for good, anchoring the rotation, by late September of next season as a 21-year-old.
Offensively, there's first baseman Sean Doolittle. He was an accomplished two-way player coming out of the University of Virginia when the A's selected him late in the first round of the 2007 draft. Although some observers liked Doolittle as a pitcher more than a position player due to his lack of game-changing power, the A's believed in his power potential, his discerning plate patience and his Gold Glove-caliber first base defense.
He didn't impress much in his first stroll with the organization, with a combined OPS of .718 between short-season ball and Low-A in 2007. After a productive stint at the A's instructional league last winter, Doolittle was assigned to High-A Stockton to start 2008 and tore the cover off the ball, ending up with a batting line of .305/.385/.560 with 18 homers and 61 RBIs in 334 at-bats. He struggled in a late-season audition at Double-A, striking out a lot more than he was accustomed to, but by belting 22 homers and driving in 91 runs across two advanced leagues, he answered any questions about his power potential and run-producing capabilities. Armed with a power bat and a slick glove, Doolittle has positioned himself as one of the top 10 first base prospects in the minor leagues.
He likely will start next season back at Double-A as a 22-year old and should spend some time at Triple-A if he makes some adjustments. By 2010, he could supplant Daric Barton as Oakland's primary first baseman.
Clearly, most of the attention on the A's farm system remains on the players received for the team's former stars. However, the team's system would not be in its present healthy state without the natural maturation of quality home-grown players such as Cahill and Doolittle who were in the system before these trades occurred. It is the synergizing effect of internal and external improvements that has built this Oakland juggernaut over the past season.
Going forward

With this recently acquired prospect depth, it is likely that the A's again will churn out major leaguers from their own system at fairly regular intervals. The crop is likely to be pitching-heavy and somewhere along the line, Beane will need to shift resources to fill in the gaping holes in his major league roster. The team has an assortment of young, promising outfielders but virtually nothing in the way of left-side-of-the-infield talent that is anywhere close to major league ready.
Yet, Beane's emphasis on pitching is probably wise in the long-term. The old adage goes, "you can never have enough pitching," and good, young, cost-controlled pitching is likely the most valuable asset in the game today.
With the game's largest cache of that asset, look for the A's to work their new top prospects slowly up to the major league level and evaluate which ones will stick long term. Then look for them (maybe as soon as this winter) to use this newfound pitching surplus and depth to trade for an impact second base, shortstop or third base bat.
If this year has proven anything, it's that Beane is not afraid of acting boldly and producing results more quickly than anticipated. With a shrewd move or two this winter, Beane could send this Oakland team off on another four- to five-year window of competition reminiscent of the early days of this decade. God knows he now has the pieces to pull it off!