Spring training is an occasion any baseball fan cherishes, an annual ritual grown so familiar that each season's renewal under warm, hopeful skies is almost taken for granted. They return to us, our ballplayers, fresh and readied for another summer, even as winter lingers for a few more wretched weeks throughout most of the country. Each year, fans take solace in the reappearance of old faces, the comforting landscape of green grass, white-chalked lines and blue skies. Blurry photos of ballplayers taking part in workouts come flooding into our Twitter timelines. Smiles abound, optimism is palpable and the sun always shines.
Few events in America better embody hope and the feeling of newfound possibility than spring training. The annual pastime has restorative powers, and many make the pilgrimage southward each February or March simply to bathe in the warmth and glow of fresh beginnings.
Given what spring training has become—a regimented set of workouts, practices and scrimmages throughout Arizona and Florida—it's easy to overlook the reality that baseball's preseason hasn't always been this way. Indeed, the idea originated as a way for ballplayers to get a head start on the season, to spend a few extra weeks sweating out the lethargy and added pounds from a winter spent away from the game. Now, millionaire players arrive to camp in tip-top shape with little need for the conditioning that once prepared them for a long season.
While a preseason trip southward to play baseball once felt like a luxury for teams nearly 100 years ago, now it's a necessity for any club to stay competitive on the diamond and score extra revenue off the field. The dog-eat-dog nature of life in major league baseball led to spring training's professionalization, with teams needing to emulate their opponents or risk falling behind. Spring training exemplifies the hope that arises from a fresh start, but it also grew into its present form from the competitive struggle that has always spurred the game forward.
…
Baseball is a game built on legends, and the tale handed down throughout the sport's collective history gives 19th-century ballplayer Cap Anson credit for inventing spring training. Anson was a player-manager of the Chicago White Stockings and one of his era's best hitters. He famously took his Chicago club down to Hot Springs, Ark. in the mid-1880s.
Yet according to author Charles Fountain in Under the March Sun: The Story of Spring Training, teams had been journeying south in the spring "for at least fifteen years before Anson got the notion." Newspaper records at the time indicate the first person to send a team down south for preseason play was none other than William Marcy "Boss" Tweed, the leader of New York's corrupt political organization, Tammany Hall. He sent the New York Mutuals, an amateur team at the time, to New Orleans in the spring of 1869. A year later, the Cincinnati Reds became the first professional team to venture down south, beginning in New Orleans and playing roughly a dozen games throughout the region.
These initial iterations of spring training were far different from what we have come to know. The organized practice and game environments that prevail today were nowhere to be found. Instead, teams used these occasions to barnstorm throughout the south, usually traveling northward and playing games as the regular season approached.
Until Anson took his club south, however, only a handful of teams saw the benefit they could derive from these preseason trips. One of the smartest ideas Anson had upon taking the White Stockings to Hot Springs for the first time in 1885 was to bring a newspaper reporter along to publicize the trip, a decision that helped sprout the myth that Anson invented spring training. (Anson, as it turns out, should be better known for helping to set the precedent of racial segregation in major league baseball. As the most renowned ballplayer of his era, his refusal to take the field with black players during multiple preseason games helped prevent integration within the game for another six decades.)
When Anson won two championships in the first two years he took his Chicago team south, a slew of teams followed suit. Success breeds imitators in any industry, and baseball has long evolved through clubs emulating their most successful rivals. By the late 1880s, spring training trips had grown far more common. Florida welcomed its first team when the Washington Senators traveled to Jacksonville in 1888.
Still, spring training workouts remained primitive in this time. According to Fountain, "Though there was some throwing and some hitting, much of spring training in those years was given over to long morning hikes of two to seven miles, medicine-ball and Indian-club workouts—an Indian club is something akin to a weighted bat—with maybe some hot baths thrown in to boil out those alcoholic microbes."
All this changed in the mid-1890s when Ned Hanlon, manager of the Baltimore Orioles, began running his team through an entirely new kind of spring training in Macon, Ga.
"For eight hours a day over eight weeks," Fountain writes, "Hanlon drilled the Orioles in the hit-and-run, the squeeze play, the double steal, and driving the ball into the ground when the defense was playing deep—the hit that would forever after be known as the 'Baltimore chop.'" That the Orioles went on to win three consecutive pennants helped a great deal in popularizing this more professional form of spring training. Team owners soon accepted as common knowledge the notion that the place to prepare ballplayers for a long season and build a winning club was spring training.
In the years after Hanlon's success, most every team began traveling south for spring, taking part in structured workouts to sharpen their skills and ready them for another summer of baseball. Famed New York Giants manager John McGraw imitated Hanlon's preseason trips, putting his players through lengthy practices.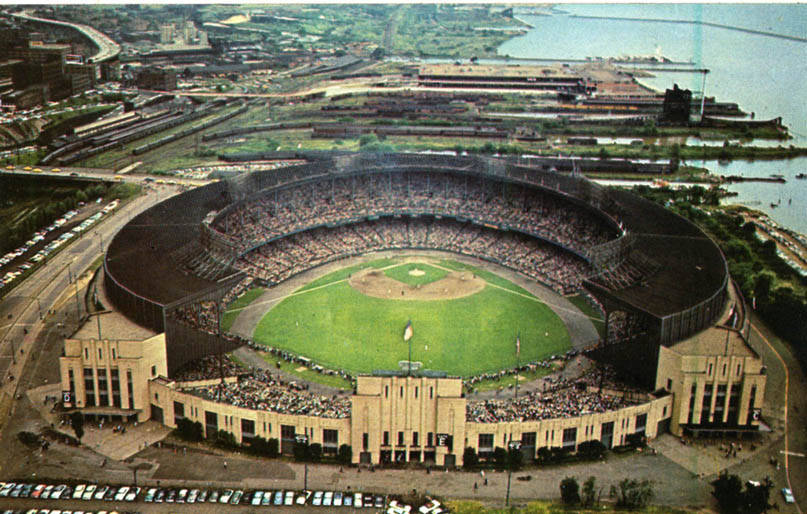 Furthermore, McGraw saw the promotional opportunities spring training could provide. After winning the 1905 World Series, McGraw moved his Giants from Savannah to an upscale hotel in Memphis, making a spectacle of the whole trip after arranging for his players to be driven from their hotel to practice each morning with the words "World Champions" embroidered on blankets and draped over their carriages. He bragged to reporters that the Giants would repeat in 1906, ensuring the team received its fair share of publicity in the newspapers back in New York. McGraw understood spring training would help prepare his squad for Opening Day, but he also recognized the trip could benefit the Giants' ticket sales throughout the season.
In short, managers like Hanlon and McGraw (and to a lesser extent Anson) saw spring training as a chance to find an advantage over their fellow competitors. By reaping the rewards of better spring workouts and publicizing their teams' trips southward, these managers found an innovative way to gain an edge.
…
Over the next couple decades, spring training turned into the annual event we have come know today. Following World War I, the affluence and merriment of the '20s transformed many Florida towns into vacation destinations. Shrewd owners and executives recognized the increased revenue opportunities they could derive from making one town their spring home and returning year after year. In much the same way clubs had made long-held local connections in northern cities like St. Louis, Boston and Philadelphia, major league teams sought to establish footholds in places like Bradenton, Clearwater and Lakeland.
Soon, these Florida towns saw the value in having major league clubs return annually, with spring training serving as a spur in the state's growing tourism industry. St. Petersburg was perhaps the first Florida city to actively promote itself to major league organizations in the hope they would make the place their spring home. Al Lang, the city's mayor from 1916-1920, helped get a waterfront stadium built specifically to lure teams to St. Petersburg, first striking a deal with the Braves in 1923 and then landing a second team, Babe Ruth's Yankees, in 1925.
By that year, the Grapefruit League had grown to nine teams, according to Fountain. A decade later, one-half of all major league clubs had found long-term homes in Florida. Spring training grew into its own industry during this period, providing teams the opportunity to sharpen up for a long season on the field and reap growing monetary rewards at the ticket office.
The status quo remained largely the same for the next decade and through the Second World War. In the postwar period, Branch Rickey found yet another means of innovation when he moved the Dodgers' spring home to Vero Beach in 1948. "Dodgertown," as the complex came to be known, proved to be a further step forward in spring training's history. Built from a U.S. Naval Air base's leftover facilities, the team's preseason headquarters comprised over 400 acres, including six practice fields and a 6,500-seat stadium.
What really set Dodgertown apart, however, was how the entire organization could now participate in spring training. Rickey was the first team executive to bring major and minor leaguers together in one camp, using the preseason "to initiate 600 Dodger farmhands into the Brooklyn way of playing and winning," as Fountain writes.
Long a proponent of building a strong farm system and nurturing young talent in-house, Rickey found yet another way to gain an edge in player development. Dodgertown enabled the organization to coach all its players in the same manner year after year, providing the stability and continuity teams are still seeking to maintain in the player development process today. In a way, Dodgertown became the foundation upon which numerous strong Dodgers teams stood. From Duke Snider to Jackie Robinson, Gil Hodges to Sandy Koufax, all the team's young stars rose up through the ranks at Dodgertown.
…
The creation of Dodgertown was but a preview of the vast and expensive spring complexes major league clubs began building over the next half-century. Any team hoping to compete annually needed to keep up with organizations like the Dodgers. Indeed, the need for modern, up-to-date spring facilities has become a requirement for every franchise in recent decades. According to Fountain, from 1985 to 2010, teams built 19 new spring training complexes and nine others underwent substantial renovations. During this period, the White Sox alone played in three different "brand-new" facilities.
Arizona, of course, has become a popular spring training destination all its own. The Cactus League boasts shorter travel times to visiting ballparks and a more predictable climate, among other benefits. Spring training remains a place where teams are still hoping to find an advantage and establish organizational stability.
Look no further than the Red Sox, who built their own new spring park and a sprawling, multi-field complex in 2011. All the space gives their coaching staff an opportunity to work with and develop players each spring. But perhaps more importantly, JetBlue Park and its capacity of roughly 11,000 gives the Red Sox the opportunity to leverage their fervent fan interest into extra revenue in ticket and merchandise sales. Spring training is still the place where major league teams prepare for the regular season; it also remains a competitive battleground, a place where organizations seek any advantage to help keep them on top.
Spring training is a glorious tradition and an essential time on the baseball calendar. The sudden appearance of ballplayers on sunny backfields down south helps us wake up from winter's fatigue. Spring training also remains a central part of the game's business side. Its growth and professionalization is largely due to a number of innovators and the type of forward thinking we now praise in progressive front offices and baseball ops departments. The March sun evokes the familiarity of sunshine and past springs, yes, but spring is also an arena under which the sport advances forward.
References & Resources
Alex Skillin has written for SB Nation, Beyond The Box Score, The Classical, Sox Prospects, Fire Brand of the American League, and Celtics Blog, among others. Read all of his writing on his
website
, and follow him on Twitter
@AlexSkillin
.