Nearly two weeks ago, Studes dropped me an e-mail asking if I could write a preview of the White Sox's final two months of the season.
Sure, why not? I read THT daily and can crank out 1,500 words on the White Sox with little effort. I quickly replied that I'd love to have another opportunity to write for THT, but wanted to hold off until after the trade deadline, as it would be much easier to avoid looking stupid by waiting until after the Sox roster became set. Boy, am I glad I waited. They were rumored to be shopping Orlando Cabrera in an effort to land more pitching, but when the trade deadline came and went it was a surprise move for Ken Griffey Jr. and nothing else.
The acquisition of Junior left me, and pretty much everyone not named Mike Downey, confused. The Sox needed pitching depth, not another old, defensively-challenged power threat in their lineup. Worst of all, it appears the Sox are willing to live with Junior's woeful fielding in center field. As I write this, he has seen just five games in the field (four in center field, one in right field), yet he has managed to turn three routine plays into triples—two of which were the dreaded single-turned-triple—and has averaged one play a game that makes you question what he's doing out there. I'm confident the Sox will come to the seemingly obvious conclusion that Griffey cannot play a major league-caliber center field, but much less so that they'll reach that conclusion before he's cost them with his sluggish, running with $100 worth of pennies in my cargo pants defensive efforts.
The Griffey addition is a good one if you think of him as a type of super-platoon player, a shadow starter of sorts, giving a different guy a day off each time he finds his way into the lineup. This is exactly the way Ozzie Guillen has utilized Griffey in his first week, giving Jim Thome, Paul Konerko, Jermaine Dye and Nick Swisher each a day off. Unfortunately, in the limited time Griffey has been with the Sox, Thome, Konerko and Swisher, the three players he figured to replace most often, have all hit extremely well, albeit in an extremely small sample size. Griffey won't have a significant impact on the Sox's pennant chances unless there's an injury to one of the Sox key sluggers, because he can't be in the lineup with all of them at once. He merely insulates the team from the effect of an injury while providing some additional downtime to their plodding, beer league softball hitters.
Injuries tell White Sox's story
The single biggest reason the Sox climbed atop the AL Central and held onto sole possession of first place for two-and-a-half months was excellent team health. Between opening day and July 1, the only significant loss was a DL trip for Konerko, during whose absence the Sox went 13-7. Juan Uribe served as the starting second baseman from spring training until May 15, when a DL trip forced Alexei Ramirez, who had struggled to adjust to big-league pitching, into starting duties. All Ramirez has done since is post a .335/.352/.511 triple-slash line, relegating Uribe to Wally Pipp status. The Sox had very few injuries, and the few that they experienced were weathered by fine play from the replacements.
Since the calendar flipped to July, however, the Sox have not been so lucky in the injury department. Bobby Jenks, Scott Linebrink, Joe Crede and Jose Contreras have all spent time on the DL. Jenks bounced back quickly, and even appears to have a little more life on his fastball since his return. The others, conversely, have all experienced setbacks in their recovery effort; the most damaging was Contreras' ruptured Achilles tendon suffered this past weekend just two innings into his return from the DL.
The Contreras injury combined with Linebrink's slow-going rehab effort has set off a domino effect, putting the Sox in an All Hands On Deck mode, picking up reclamation projects like Franklyn German and Horacio Ramirez, while mulling over exactly what to do with Contreras' rotation spot. Preseason, it looked like the Sox had two viable sixth starter candidates, but Lance Broadway, who was given a promotion to the Sox pen following the Contreras injury despite giving up hits like crazy in Triple-A (10.4 H/9), doesn't seem like he'll provide any help, and Jack Egbert's fringy stuff seems to have fallen out of favor following spring elbow soreness. Clayton Richard gave up a trip to Beijing for three major league starts during Contreras' first DL stint, but that was just enough time to see the lefty, who started the season in A-ball and ranked outside Baseball America's Sox top 10 prospects in a very weak system, needed more minor league seasoning.
For now, it appears as if DJ Carrasco has laid claim to Contreras' rotation spot with a pair of excellent emergency long-relief outings bookending his season thus far. But the Sox are said to be exploring all of their options on the waiver wire, with Buster Olney reporting that they've had significant conversations with Seattle surrounding Jarrod Washburn, though the Sox deny interest. The Mariners' price for Washburn is rumored to border on the ridiculous, however, and I would expect them only to seriously explore that option in the event of Carrasco cracking under the pressure of a pennant race.
Moving Carrasco from the pen to the rotation only shifts the Sox's pitching problem from the rotation to the pen, which should help explain why they've made trades for H. Ramirez and German and are willing to give a guy like Broadway a shot. With Linebrink on the shelf and Carrasco presumably in the rotation, the Sox only have three players they can turn to in high-leverage situations: Octavio Dotel, Matt Thornton and Jenks. That's at least one arm too few for Ozzie's style of bullpen management.
The White Sox might have a bit of an ace up their sleeve in the form of Aaron Poreda. The 2007 first round pick (25th overall) was the hardest-throwing left-hander in all of baseball last season and has continued his hard-throwing ways this season, reportedly sitting in the mid-90s with good sink and solid command. The knock on Poreda, aside from having just 10 starts above A-ball, is that he lacks consistent complementary pitches. His mechanics caused former THT writer and current Diamondbacks scout Carlos Gomez to pan the pick last year, but Poreda seems to be proving the doubters wrong. In his last three Double-A starts, the tall left-hander has allowed just two runs in 21 innings while striking out 20 and walking only two batters.
In an ideal situation, the White Sox would leave Poreda in the minors to continue his work refining his secondary pitches with Double-A pitching coach JR Perdew, with an eye on a mid-2009 debut at the earliest. But this isn't a perfect world, and Poreda possesses the natural gift of velocity. As the Sox scramble for pitching help, scouring the waiver wire for competent, if not completely capable, pitching, their best solution may be the in-house one. Poreda might not have the repertoire to survive three trips through a major league lineup, but he's got the one thing you can't teach, and there are plenty of relievers who get by on essentially one dominating pitch. The Sox need only look as far as their own bullpen to find such a left-hander, Matt Thornton, and they need only look across town to see what an impact a similar, hard-throwing, highly-touted prospect has done to the Cubs pen in limited action. There have been plenty of stories this year about David Price contributing to the Rays down the stretch, but, because of need, Poreda might be the 2007 draftee who makes the biggest impact.
Joe Crede's back has not only cost him games this season, it's hit him in the wallet. Crede is a free agent following the 2008 season and has now taken back-related trips to the disabled list in each of the last three seasons. It's hard to envision a team giving him a long-term deal knowing full well that he's going to have at least one trip to the DL, perhaps more, in each year of the deal. From the Sox perspective, they've missed Crede more than would have been expected before the season.
With Josh Fields coming off a 24 home run campaign as an unexpected fill-in, Crede became a frequent target of trade rumors the past offseason. I went so far as to call a spring training trade an inevitability. Oops. Crede broke camp as the Sox starter, with Fields as the heir apparent in Triple-A. But Fields struggled with his own injury issues this season, and when Crede went down was having a lackluster season in Triple-A. He was given third base duties initially, but an inability to hit a well located major league fastball and below-average defense at third cost him the job to Uribe, whose primary asset is some fine glovework wherever he plays. Uribe won't be counted on for offensive production, but he'll give the Sox the occasional home run out of the #9 spot and provide solid-to-spectacular defense at the hot corner.
Down the stretch
Much has been written about both the White Sox's and Twins' remaining schedules down the stretch. There's enough of a split for both teams between their home and road records that you can make the remaining games seem like either team has a scheduling advantage depending on which games you choose to emphasize. So, I'll just point out the raw specifics.
The White Sox have 17 games remaining against the Red Sox, Rays, Angels, Yankees and Twins, plus 23 of their last 45 games at home. Technically, it's only 22, but they have a suspended game to complete with the Baltimore Orioles that will be played on the road, but as the home team. Like I said, you can make the numbers say whatever you want here.
The key for the Sox's final push for the division will not come down to schedules or even home/road splits. No, the White Sox will only go as far as their pitching will take them. Since July 1 when the Sox owned a best-in-baseball ERA of 3.38, that pitching has failed them, posting a 5.37 ERA. You don't get anywhere near the playoffs pitching like that. Now that Contreras' injury has caused a domino effect on the back end of the Sox bullpen and rotation, you can almost say that pitching is literally the White Sox' Achilles heel.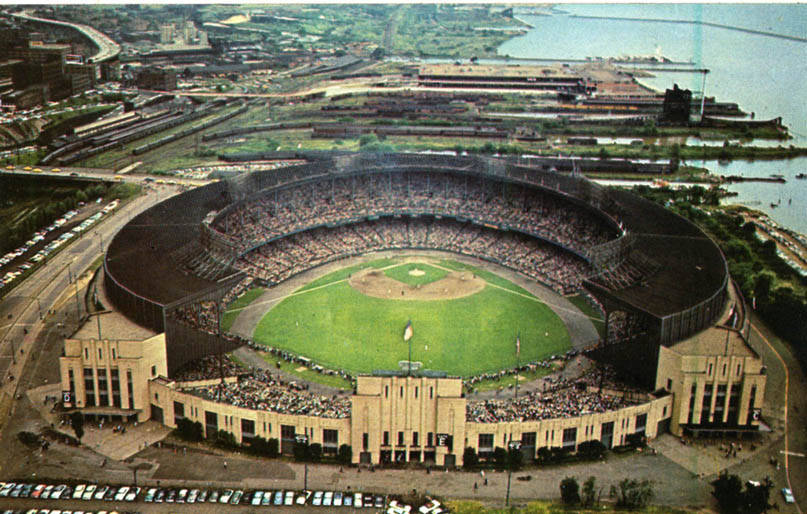 Javier Vazquez, in particular, isn't living up to expectations. He has a 6.23 ERA and just three quality starts since June 1. The scary thing, from the Sox's perspective, is maybe he is pitching to expectations. He's pitching exactly like he did in his second half of his year with the Yankees and the first four months of his career on the South Side. If there is a single player who is the key to the rest of the Sox's season it's him. If Vazquez turns his season back around, the Sox have a chance. If the Sox are able to catch lightning in a bottle from their cobbled-together fifth starters, they have a chance.
If either fails to happen, I don't think the Sox have much of a chance. That's a near automatic loss in two out of every five games, meaning if the Sox are perfect in the other three the best they can be is a .600 club to close things up. That might take home the division, but the Sox demonstrated how fragile perfection can be on Monday night.
John Danks, who has been a revelation in the Sox rotation and might just be the "ace" of the staff, took a perfect game into the sixth inning and a no-hitter into the seventh inning against the Red Sox. But a shaky start to the seventh allowed the BoSox to push across two runs, and a porous bullpen helped put the game out of reach despite a start that was nearly pefect.
Who wins the AL Central?
I think Baseball Prospectus' ELO-adjusted playoff odds report puts the White Sox postseason chances in the most accurate perspective. Elo rating was invented for use in chess, but Nate Silver has adopted them baseball purposes. Because the ratings are derived from who you beat and when, they do a great job of capturing a teams hot and cold streaks, as well as approximating a team's true talent. The ELO-adjusted odds have the Sox as underdogs to the Twins (69 percent to 44 percent), which feels about right, especially given the Twins' recent addition of Francisco Liriano and subtraction of Livan Hernandez along with the uncertainty surrounding the Sox's pitching staff.
Prediction: The White Sox are on hand to watch the Twins clinch a division crown in the Metrodome the last week of September.