Mid-June is a weird part of the season. There are so many games left to play that you tell yourself it's still early in the year. But so many games have already been played, you shouldn't say that with too much conviction.
Forty percent of the way through the season, it's clear that the AL Central is far from a marquee division. Congratulations to anyone who thought it would take just 85 wins to clinch the division title. So far, that's what it looks like.
Heading into Sunday, the division's overall record is 152-169 (.474), worst in the American League. And that includes all the games AL Central teams have played against each other. Toss those ones out and the division is 84-101 (.454) against outsiders.
By run differential, the AL Central is the worst division in either league. The division has three teams playing around .500 and a pair of squads well under it.
By run prevention, the three worst teams in the American League are Minnesota, Cleveland, and Detroit. None of the clubs is among the league's best pitching staffs, and only the Sox are better than the league's runs-per-game scoring rate.
Looking at the teams, from best to worst:
Chicago White Sox
Surprise! The Sox are atop the AL Central. From May 17 to June 1, they were the best team in baseball, winning 13 out of 14. All but three games were decided by at least three runs, so these weren't just a bunch of lucky close victories. The Sox outscored their opponents 96-50 in that span. That stretch has made the difference in the division so far.
Though they lead by only 1.5 games over Cleveland heading into Father's Day, the White Sox have a huge edge in run differential: 73 runs. The Sox are +37 runs while Cleveland is –36. Runs scored and allowed are generally a good predictive tool, so by that measure, the Sox appear poised to maintain and increase their lead.
Typically a pitching-first team, the 2012 Sox have won with hitting, as they're third in the league in runs scored. Veterans Paul Konerko and A.J. Pierzynski are enjoying career years at the plate despite being in their mid-30s, and Alex Rios has bounced back from a dreadful 2011.
And then there's Adam Dunn. He's having a season so cartoonishly "Adam Dunn" that it boggles the mind. Always a Three True Outcomes batter, he's on pace to dwarf his personal best in all three categories. Through 65 games, he's on track to end the year with 65 home runs, 130 walks, and 252 strikeouts. No, that last number isn't a typo. He's already in triple digits in his strikeouts.
On the pitching side, the Sox rotation has been saved by their two biggest wild cards, Jake Peavy and Chris Sale. Peavy finally has returned to health and, with a 6-2 record and 2.91 ERA, is one of the best pitchers in baseball. But he isn't the best pitcher on the staff; that honor goes to Sale, who has been in contention for the league ERA title.
If you'd told Sox fans that Peavy, Dunn, Konerko, Pierzysnki, and Sale were giving All-Star caliber performances while Rios bounced back, not only would they assume the team would be in first place, they'd naturally assume the division would be wrapped up.
But it's still a race because the safer bets on the team have had been trouble spots. Beyond Sale and Peavy, the rotation has been a disaster. Gavin Floyd and John Danks, rotation stalwarts for the last several years, both have ERAs on the wrong side of 5.50, and perfect game pitcher Philip Humber is over 6.00. Shortstop Alexei Ramirez has floundered (as, in fact, have all infielders not named Konerko). So the risky guys have been rewards while the smart money picks have been disasters.
Going forward, the safe bet would be to assume that everyone moves to the middle. The guys playing seemingly over their heads should come down to earth while the established players having terrible seasons should reconnect with their talent. Then again, everything about these Sox has confounded safe bets.
Either way, it looks like a club that could keep up its performance. Most likely, the bad starting pitching will improve to pick up the slack for an offense that cools down. With a narrow division lead in a tight, three-game race, the Sox are far from sure things, but they also aren't going away.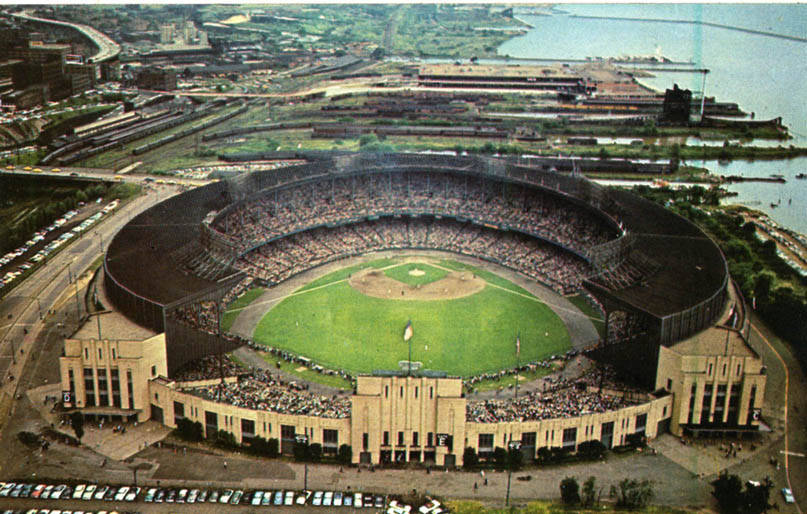 Cleveland Indians
The Indians enter Sunday with a record of 33-31 despite being badly outscored on the year, 310 runs allowed to 274 scored. Folks, that's the second-worst run differential in the American League. By Pythagorean record, the Indians should be 28-36, closer to the Twins than the White Sox. Cleveland is ninth in the league in runs scored and second-worst in runs allowed.
There are two main ways a team exceeds its pythag record. They can do unexpectedly well in close games or surprisingly poorly in blowouts. The Indians are doing both. They are 10-2 in close games, easily the best in the AL. Cleveland is also 6-11 in blowouts, and obviously teams with winning record normally don't lose two thirds of their blowout games.
Clearly, that's flukey. The bullpen plays a little role in explaining it. A team with a really solid bullpen core should do better in close games because the relief aces can hold down the close leads. Also, a bullpen with especially bad slop-time pitchers should cause a team to do even worse in blowouts.
Cleveland has one of the starkest contrasts between the top and bottom of the bullpen you will see. Six relievers have at least 20 innings so far. The three goods ones—closer Chris Perez and set up men Joe Smith and Vinnie Pestano—combine for an ERA of 2.63. And it's even better if you leave out Smith. At the other end of the bullpen, the trio of the damned—Tony Sipp, Nick Hagadone, and Jairo Asencio—have a total ERA of 6.57, far below replacement level.
That can explain a little of the gap between Cleveland's real and projected records, but it's easy to make too much of it. The above might explain a game or two but not all of it.
One thing that has killed Cleveland is the White Sox. Cleveland is 6-11 in blowouts? Well, they're 0-5 in blowouts versus Chicago and 6-6 against everyone else. Cleveland has been outscored by 36 runs so far? Well, the Sox have outscored them by 31 runs. Cleveland is 4-8 versus Chicago, and 29-23 against everyone else.
Cleveland looks like a team lucky to be where it is.
Detroit Tigers
The team that was supposed to tear the division apart has been stuck in neutral nearly the entire season. Actually, that might be a bit too kind. After starting off the year with a 9-3 record, the Tigers have hit reverse. From April 19 through June 16, they've played 22-31 (.415) ball. That's a third of the season performing like a last-place team. In that span, Detroit has outplayed just two AL teams, and barely at that (the Twins by a half-game and Seattle by a full game).
Teams can and have played that poorly for that long a stretch and still done well for themselves. In fact, the 2006 Tigers went 22-31 in the last third of their season and still won the pennant. But poor performance over a third of the year leaves little margin for error the rest of the season.
Detroit's problem is primarily run prevention. The Tigers have an injury-depleted starting rotation. Their bullpen has the second-worst ERA in the league, topping only Cleveland. Well, judging their pitchers by ERA isn't entirely fair, as Detroit has arguably the worst defense in the AL. In all, Detroit is allowing 4.66 runs per game, better than only Minnesota and Cleveland.
That puts the pressure on the offense, and while it has been productive, it hasn't been productive enough. Almost everyone's performance is down a bit from last year. Prince Fielder has hit well, but I'm sure Detroit wanted more than 10 homers through 65 games. Miguel Cabrera has lost 100 points on his OPS, meaning he's played like an All-Star, but not the MVP candidate he's been in recent years.
At least those guys have been productive. Detroit's had the worst offensive performance from second base and right field in the league so far this year, and only one team has done worse at DH. So their strong points aren't quite as strong as hoped for, and their weak points are even weaker than feared.
The good news for the Tigers is that despite these problems, they're still in the thick of things. Big holes are the easier to fill. Their starting rotation can get healthy. And they just have to gain about a game per month to catch the White Sox.
But these are no grounds for complacency. Despite the above, it's starting to get late for Detroit. If the Sox maintain their current pace, Detroit will have to play 56-41 (.577), which is nearly as good as they were all last year. Even if the Sox drop off a tad, Detroit has to play like a 90-win team just to end the year with 85 victories. Like I said, going 22-31 doesn't leave a team much margin for error the rest of the way.
Kansas City Royals
On April 24, the Royals lost their 12th straight contest, dropping them to 3-14 on the year. Since then, they've been the best team in the division. Really. They've been 25-21, narrowly edging Chicago (25-23) and Cleveland (24-25).
The problem for Kansas City is that those first 17 games count. Still, the team that's been a punchline for a decade actually has been respectable for the last seven weeks. Normally, a 25-21 record isn't too much to crow about, but these are the Royals. They were 15-13 in May, and a winning record in June would give them their first back-to-back winning months since 2003.
Kansas City's success has been on the strength of its bullpen. Anchored by Jonathan Broxton, it's been spectacular. They've also been aided by 28-year-old Felipe Paulino, who has posted a 1.67 ERA in seven starts since joining the rotation in May. Unfortunately for Kansas City, he's now on the DL. Given Paulino's track record, he was pitching over his head anyway.
The Royals aren't going to compete, but they could avoid 90 losses for just the third time in the last dozen years.
Minnesota Twins
What can be said? They're the worst team in the American League. Their run differential is –75, which is not only last in the league, but it's over twice as bad as the runner-up (Cleveland, and –36). Hell, even the Cubs have a –56 run differential.
Earlier this year, they were on pace to have the worst ERA by a starting rotation in baseball history, but they've improved from there at least. Thank God for Scott Diamond. Since he's joined the rotation, he's given the Twins one reliable arm while the rest of the starters have been below replacement level.
Speaking of improvements, arguably the best batter in the AL over the last month is Trevor Plouffe. In mid-May, he was hitting .133 with one homer, but since then he's come out of nowhere to become some kind of baseball freakin' demigod.
From May 16 to June 16, he's hit .310 with 13 homers. That's a mighty nice month he had there. He turned 26 last Friday, and even if he does turn out to be a late bloomer, he won't keep this pace up.
The good news for the Twins is that their schedule gets easier. They've already played half of their games against the AL East and West, but only a fourth of their games against their division rivals. And even if you ignore the Twins' own wretched record, this is still the worst division in the AL.
If things go their way, the Twins might just yet avoid a 100-loss season, but what kind of year is that? It's the sort of "highlight" you write about the worst team in the league.