On Monday, Aug. 27, 2007, Drayton McLane, owner of the Houston Astros, looked at the remnants of the 2005 NL champions flailing for last place in the NL Central and decided that something had to be done. So of course he fired both his manager and general manager of three years. After all, someone had to take the fall for the club's two-year long ignominious slide, and since the players can't all be fired and the managers can, the choice was an easy one for McLane.
The question that Astros fans are all asking is: Was the choice the right one, and will the Astros' fortunes change under new management?
Rise to glory
In 2005, Roy Oswalt, Roger Clemens, Andy Pettitte, elite closer Brad Lidge plus Lance Berkman and Morgan Ensberg carried the Astros to the World Series.
Phil Garner, their manager, was hired a year earlier in July 2004 to replace Jimy Williams, who seemed to be incapable of spurring what was supposed to be a great team to more than a .500 record. Phil was wrongly seen as the catalyst who led the team back from oblivion to the playoffs in 2004. The fact is that the team continued its lackluster .500 play from the time that Phil assumed command on July 15 until Aug. 27, when the energetic, enthusiastic Brandon Backe joined the pitching staff and Roy Oswalt's fight with Michael Barrett of the Cubs woke a moribund team. The team responded by going 26-7 for the remainder of the season to grab the wild card on the last day of the season.
In 2005, despite being outmanaged in every inning by Ozzie Guillen, Garner was rewarded with a contract extension thanks to his title of "The Guy Who Took the Team to the World Series."
Tim Purpura, the outgoing general manager, was also given the keys just in time to benefit from the Astros' run to the World Series. He was promoted in Nov. 2004, when Gerry Hunsicker resigned, ostensibly because he disagreed with decisions to not retain Jeff Kent, make Craig Biggio's drive for 3000 hits a priority, and pursue Carlos Beltran. Purpura had been the director of player development under Hunsicker for the previous six years and had been touted by many as a future GM.
Purpura's tenure was characterized by inaction during the Astros' playoff run in 2005, which culminated in his predecessor's team winning the pennant. Purpura contributed no helpful trades or waiver acquisitions—only the unhelpful signing of Preston Wilson.
Fall from grace
Before 2006, instead of building on the Astros' World Series run, Purpura managed to add only Aubrey Huff while eschewing freely available talent. After a lackluster 2006 season, he refused to re-sign Andy Pettitte (and therefore Roger Clemens) and Russ Springer, instead dealing young talent for rentals of Jason Jennings.
To make things worse, in those three years, no decent young players were signed from Latin America, and drafts were simply terrible and completely unproductive, leaving the minor league system almost completely barren.
Purpura, who has refused to comment to the media since his firing, apparently didn't read the "three envelopes" joke before he was hired. You know the one, it goes like this: Upon assuming the job of general manager, the outgoing GM handed the new guy three envelopes, marked "1," "2," and "3". The old guy said to the new guy: each time you hit a serious bump, open an envelope. So the first time the media seriously criticized the new GM, he opened the first envelope. In it was a sheet of paper which read, "Blame your predecessor for making bad trades, depleting the farm and failing to foresee problems with free agents." So the GM did just this and for a while, the fans and media retreated.
However, this only held them off for a while, so the GM finally opened the second envelope. In it was a sheet of paper which read, "Blame the players for not playing the game the right way, injuries and the lack of quality free agents." So the GM did just this and for a while the fans and media were satisfied. However, the team continued to disappoint and calls for the GM's head became loud again. So he opened the third envelope. In it was a sheet of paper which read, "Prepare three envelopes."
The real McCoy
So Purpura and Garner are the reasons the team disintegrated after reaching the World Series, right?
Actually, the answer is really owner Drayton McLane. The buck, so to speak, stops at the very top. Of course, it is true that no one knows what goes on behind closed doors, as the old song goes, but at some point, Drayton McLane earned a reputation as a "hands on" owner. What does that mean? Well, I would guess that most people who read this site play fantasy baseball, and pretend to buy, sell and trade ballplayers, dictate lineups, evaluate performances of "their" guys. Imagine, now, that you have millions, in fact, billions to play with, that you can buy a real honest to goodness major league baseball team and that you dream of having a team filled with "good guys" who "play the right way" play for you. No Ty Cobbs, Barry Bondses or Milton Bradleys. Just good guys in white hats riding horses into the sunset (seriously, folks, the Houston Chronicle photographed some of the Astros "ranchers" wearing cowboy hats and perched on horses prior to the start of the '07 season. A ballplayer on a horse: a sure sign of a good guy.)
Drayton had ridden (so to speak) the enormous popularity of Roger Clemens to victory and fame in 2004. Gerry Hunsicker had apparently made an attempt to woo Roger some years before that, but had run afoul of his agents, the supposedly "difficult" Hendricks Brothers, and Roger had signed with Toronto. Drayton himself handled the wooing of the "retired" Roger Clemens after Gerry had signed Pettitte. The Houston Astros baseball club had never before experienced the intense media coverage brought by the presence of Clemens and I guess Drayton considered himself the true architect of greatness and excitement.
As a result, McLane apparently decided two things that fateful offseason:
1) That he himself had persuaded Roger Clemens to join the Astros for an absurdly small sum of money and he could persuade Carlos Beltran and his agent Scott Boras just as well
2) That he was determined that at least one player would wear the Houston Astros cap into the Hall of Fame and as Jeff Bagwell's arthritic shoulder was rapidly deteriorating and would most likely cut his career short, that that player would have to be Craig Biggio, who would require 3000 hits for entry. Since Biggio was virtually incapable of playing the outfield, this meant that slugger Jeff Kent would not be re-signed and Biggio would be returned to second base.
Gerry Hunsicker had already spent many years engaged in arguing with McLane over such things, but McLane had usually listened to reason in the end, but those days were gone and Gerry knew it, so he resigned. Purpura assumed the reins several days later.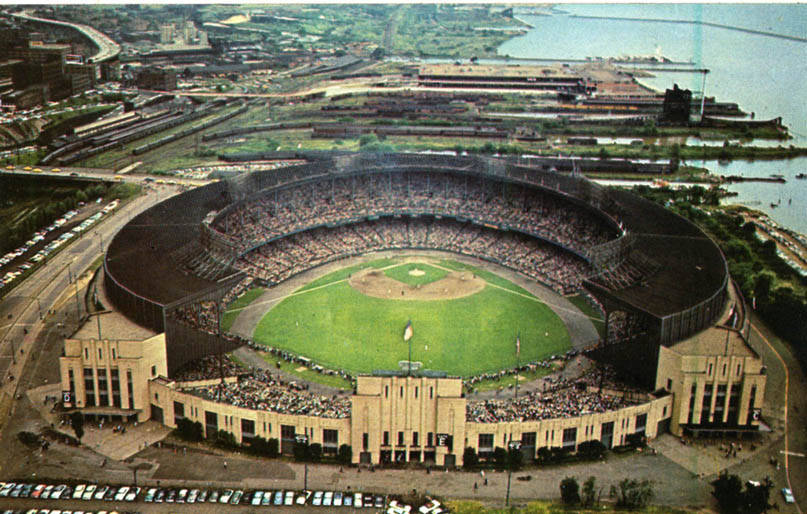 Fallout
No one except McLane and Purpura know what, if any, decisions Purpura was actually allowed to make. It is generally believed that Purpura had very little freedom and that McLane refused to give him money to trade for or sign a better free agent outfielder than Wilson in 2006. McLane also gave him strict instructions to not re-sign Pettitte after the 2006 season for more than one year at $12 million, instructed him to sign Jon Garland, and when that fell through, Jennings. He was also instructed not to sign draftees for more than slot money.
On the other hand, as far as anyone knows, he was not given instructions about which minor leaguers or major leaguers could be traded, and his three trades were not merely unhelpful, but harmful. He may not have been given money to obtain other teams' discards (such as Hunsicker did with David Weathers and Dan Wheeler, to mention a few), but he did virtually nothing to improve the team during his three-year tenure, and was seen as difficult to work with by other GMs and agents. The final blow came when Purpura was unable to come to terms with almost 20% of the team's 2007 draftees, including the Nos. 3, 4, 8 and 13 picks. If it was true that Purpura received strict instructions not to exceed slot money, he needed to ensure that none of the picks would demand more than slot money, and if they did, to sweet talk them into accepting it. Apparently, he did neither.
In 2006, the team did not offer arbitration to any of its five free agents and as a result received no compensation picks. Also, Purpura did not wait until after the December deadline to sign both Carlos Lee and Woody Williams, both of whom wanted badly to play for the Astros, and therefore lost both first and second round draft picks. The threadbare farm was in no shape to withstand another poor draft and no talent was infused into the ranks with trades, either. This year, Purpura's major aquisitions were Jason Jennings, now hurt, Mark Loretta, a slap hitting, poor fielding utility player, Carlos Lee, a good hitting, terrible fielding free agent, and Ty Wigginton, a poor fielding utility player released by the Pirates and unwanted by the Devil Rays.
During stints with the Tigers and Brewers, Garner earned a reputation for greatly improving the team during his first year of managing, followed by a sharp decline in team performance. Garner's great strength as a manager lays in encouraging players and communicating with (most of) them. His weaknesses always exceeded that strength, and as soon as the team began to fail, the weaknesses emerged: His overriding obsession with platooning players who didn't require platooning, moving players to different positions frequently, changing lineups constantly and his insistence on lefty-righty matchups when not necessary.
By the time of his firing, only Carlos Lee knew when and where he would play in the field and in the lineup. The remainder of the players looked like particles in Brownian motion, both on the field and at the plate. The focus of the team this year, as dictated by McLane, was the continuous promotion of Biggio and his 3000 hits. Biggio, a supposed "good guy" and "team player," the supposed epitome of a "player who plays the right way," was allowed to dictate to the manager, with the blessing of McLane, both his playing time and his lineup position (leadoff), which he clearly no longer merited. Prima donnas don't always look like, hit like, or talk like Barry Lamar Bonds.
Cleaning house
To summarize, on Aug. 27, 2007, exactly three years from the Astros first improbable run for the pennant, both the major league team and the farm were in a dreadful state. Drayton McLane was absolutely right that new leadership was needed. The problem is that if he does not accept the glaringly obvious fact that he is really not qualified to act as the defacto GM any more than George Steinbrenner is/was, then inserting another puppet to replace Purpura will not accomplish anything whatsoever other than rapidly losing a great deal of his recently acquired bandwagon fan base.
The Astros greatest need is certainly a competent GM, a man who is accepted in the GM community, is knowledgeable about scouting and player development and can hire good people to teach minor leaguers. He will also need a man who is able to handle an owner whose biggest problem is that he thinks he knows best, when he only truly knows what is best for his fantasy team. As for a manager, I would at this point accept almost anyone, as long as he is not Buck Showalter, Dusty Baker, Don Baylor, Larry Bowa, Buddy Bell, Tony Muser or any pitching coach. It will most certainly take several years to return the Astros to respectability, even though McLane recoils in horror at the word "rebuilding." The new manager and GM can tell him it is, um, "revitalization."
Yeah, that's the ticket.