All stats as of Sunday morning
Coming into the season, the NL Central looked like the very definition of an average division. The Cardinals, Reds, and Brewers were supposed to be good. The Cubs, Pirates, and Astros, um, not so much. Overall, the division has fulfilled it's decidedly average promise, currently residing just a touch under .500, which is what we'd expect since the bottom-dwellers were supposed to be more terrible than the competitive teams were supposed to be good.
Looking deeper, however, we some surprises.
Cardinals
If, before the season had started, I told you that through mid-May, Lance Berkman would have played in seven games, Chris Carpenter wouldn't have thrown a pitch, and Adam Wainwright would have an ERA of 5.61, I'm going to go ahead and say that you wouldn't have picked the Cardinals to have the second-best run differential in baseball. So how did that happen?
Well, let's start with the list of players who have been below-average offensively while getting more than 25 at-bats. Are you ready? Here it is:
Yes, that's it. Every other player who's garnered significant playing time has been a well-above-average hitter. This is topped by 35-year-old Carlos Beltran's absolutely insane .299/.406/.641 line. There's no way it keeps up, though. With the exceptions of Matt Holliday, who's maybe under-performing a little, and Descalso, every major contributor for the Cardinals is well above his career numbers. The Cardinals are a good team, and they can hit, but they aren't going to hit like this all year.
The pitching is a different story. The Cardinals have had both good luck (Kyle Lohse) and bad luck (Wainwright) spread pretty evenly throughout the staff. Overall, it balances out, and while I'd be surprised if the team still sported an ERA this close to 3.00 at the end of the season, they are solid here.
In the end, the Cardinals are a good team with a decent lead early in the season. They are the favorite in the NL Central going forward.
Reds
The Reds, to this point, are a touch under where they were expected to be. They're right at .500 and 3.5 games back of the Cardinals. It's been an interesting early-season ride as they started the year 4-8 before remembering that it's okay to get base hits sometimes. Their poor play early on means they spotted the Cardinals a decent lead in the division and already have a bit of work to do.
The first thing you need to know about the Reds is that Aroldis Chapman is invincible. He throws 400 mph, and if you look at him wrong, you'll be swallowed by a chasm that opens at your feet. Okay, not really, but he does have a strikeout-per-nine (K/9) of 15.51 and a strikeout-to-walk ratio of 6.75. Chapman is still dialing it up to 100, seems to have his control in hand, and hasn't allowed a run all year. At one point late in the first month of the season, he actually had a negative FIP. I don't know what that means, but I think the other teams had to spot the Reds a run when he pitched. That hardly seems fair given how good he is.
Chapman is only the most dominant member of a pitching staff that has been surprisingly good. The bullpen has been lights out, leading the world in K/9. The rotation has been a little shaky, and though Mat Latos can be expected to come around, one has to wonder if the poor performances from Mike Leake and Homer Bailey (neither has traditional or advanced stats that look very good) will eventually force the Reds' hand and send Chapman into the rotation.
On the offensive end, things have been less glamorous. The Reds play in a hitters' park and are supposed to be good anyway, but they have had a number of black holes in the lineup. Scott Rolen is on the DL and it's possible he has played his last major league game. Todd Frazier should be an adequate replacement, but they need to get something out of third base and left field if they're going to compete.
On the flip side, Jay Bruce might, just maybe, have turned the corner. We've seen stretches like this from him before, so it's much too early to proclaim him the superstar he was supposed to be, but the signs are good. He's still young (25), and he has a lot of service time under his belt already (this is his fifth year in the majors). Most importantly, he seems willing to go the other way, and this isn't just announcers talking. Spray charts agree that something has changed. If he keeps it up, life will be very good for Reds fans for the next several years.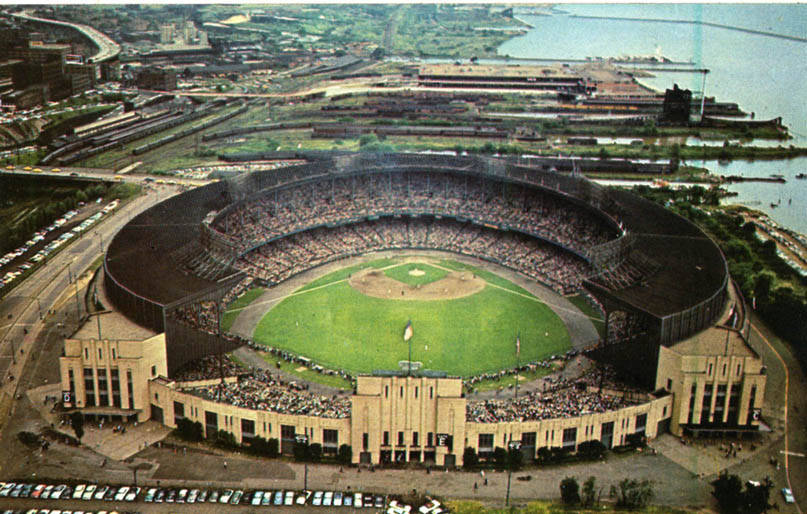 The Reds have a rough schedule over the next few weeks and need to hold their ground. Obviously, it's still very early, but the Cardinals are good, and the Reds have to be careful about falling too far behind.
Astros
If you ask me, the Astros are the most surprising team in the division right now. They are supposed to be terrible, but here it is the middle of May, and though they're under .500, they've scored more runs than they've allowed and look like a team that can put up a fight. So how are they doing it?
Steadily.
The Astros were terrible last year, losing 106 games, but it was a necessary terrible. More than one person was predicting them to be just as bad this year, and that probably wasn't reasonable. Still, they weren't supposed to be within shouting distance of .500 after the first few games. They've even had a fairly tough schedule with games against Washington, Miami, Atlanta, LA, St. Louis, and Cincinnati. That's a who's who of the teams already jockeying for a playoff spot.
It seems that some of the kids are grown up. Notably, J.D. Martinez and Jose Altuve are fulfilling their potential while a few of the roster-fillers and half-prospects like Jed Lowrie and Chris Johnson have played a bit above their heads. The pitching has been solid, but unspectacular.
What Astros fans are probably getting right now is a short view of the future. There's still some veteran weight to shed in the form of Carlos Lee, and the farm system is not exactly great, but with the new front office and the performance of some of the young 'uns, things are less bleak. They'll still finish well behind the Reds and Cardinals (and probably the Brewers), but this year doesn't look as miserable as last year.
Pirates
I can't be the only one who saw how the Pirates played in 2011 and though this year they might do something. Not win the division, certainly, but maybe finish around .500. So much for that. The Pirates are bad, but that's what happens with a roster full of cast-offs and roster-filler. The Pirates currently employ all of the following players:
Erik Bedard
A.J. Burnett
Casey McGehee
Clint Barmes
Nate McLouth
Rod Barajas
That's a quarter of the roster dedicated to guys who may have been good once but whose time has passed. What exactly the Pirates were thinking when acquiring these guys is beyond me. They seem to have fallen into the trap of believing that because last year wasn't a disaster, they should try to field a competitive team. In this case, "competitive team" means a competitive team in 2009.
If I'm a Pirates fan, I'm really frustrated right now. Management is wasting money on these guys. Last year was a step forward, but I won't be surprised if they take a step back this year. THT Forecasts agree with me, project the Pirates to finish with 97 losses this year.
Brewers
It's been a rough year for the Brewers already. They've had several major injuries to contend with, others haven't performed, and Prince Fielder is missed. The Brewers were supposed to be the third team in a three-team race with the Reds and Cardinals. They've made up a couple of games over the last few contests, and five back must feel a lot better than seven back. They're going to have to play better to compete, though.
First base has been a black hole with the departure of Fielder. We're 20 percent of the way through the season, and the Brewers have generated 0.0 WAR at first. That is, literally, the definition of replacement level. It certainly doesn't help that Mat Gamel, who was supposed to man the position, is out for the year with a knee injury.
Healthy but still disappointing is Aramis Ramirez. Ramirez was supposed to replace some of Fielder's offense, but so far, he's hit just .228/.281/.390. That is not getting it done.
But there's hope. Brewer pitchers have been getting poor results so far, but they have been crazy unlucky, as the difference between the team ERA and FIP is nearly a run. You should expect to see enormous and more or less immediately better results from Yovani Gallardo and Randy Wolf, among others.
Still, there's more reasons to be pessimistic than optimistic about the Brewers. They'll be playing hurt all year and will need the Reds and especially the Cardinals to falter badly if they hope to sneak into the playoffs.
Cubs
The Cubs are not very good. Everyone surprised by this, please raise your hand. Yeah, me neither. But there is something to that. The Cubs are doing the bad-team thing the right way. In the offseason, they got rid of some players who aren't in the long-term plans. Soon, they'll get rid of more and, one day, Alfonso Soriano's contract will expire.
As Theo Epstein tries to build a competitive ballclub over the next few years, Cubs fans are going to be looking for bright spots wherever they can find them. Right now, that means Bryan LaHair, Starlin Castro and Jeff Samardzija.
LaHair has simply been fantastic, hitting .359/.455/.717. Those are cartoon numbers, and obviously he'll regress, but he's been good to watch so far, even if the Cubs probably can't count on the 29-year-old first baseman long term.
Castro and Samardzija should be around for a while, though. The conversion of Smardzija to a starter has gone fantastically. He's going to run into an innings limit eventually, but he should be fun to watch until them. Most any team would be happy to have Castro at short every day.
So yeah, if you're a Cubs fan, it's another year of waiting, but there are some interesting things to watch.
Jason teaches high school English, writes fiction, runs a small writing program and writes about education and literature. He also writes for
Redleg Nation
and both writes and edits for The Hardball Times. Follow him on Twitter
@JasonLinden
, visit his
website
or email him
here
.