This is a column I'd thought I'd never have to do: defending Frank Thomas's Hall of Fame credentials. I've heard both good and bad things on the radio and in casual conversation about his chances; I've read blurbs here and there wondering if he's Cooperstown-worthy.
Am I missing something?
I can understand the younger set maybe having questions; those who became serious fans in the late 1990's-early aughts whose main image of "The Big Hurt" consisted of an injury-prone defensive liability who preferred to DH rather than take a position in the field. They've heard about contract squabbles, battles with managers, battles with teammates, etc. They've lived in an era where Sammy Sosa has enjoyed three 60-home run seasons, the 70-home run mark has been bested twice, and guys like Greg Vaughn, Brady Anderson, Luis Gonzalez, Jim Thome and Andruw Jones have jacked 50 in a single season. They've seen a slick fielding shortstop enjoy two seasons with 57 and 52 bombs respectively (Alex Rodriguez). They've seen Barry Bonds top 700 home runs. They've witnessed Sammy Sosa approach 600 long balls and Rafael Palmeiro top 550.
When shortstops and centerfielders are launching 50 home runs and 500 home runs are not considered the keys to the Hall of Fame how excited can you possibly get about a 1B/DH with 448 home runs whose career high is 43?
Bill James theorized in his book "Whatever Happened To The Hall of Fame—The Politics of Glory" that we tend to overrate players who do one thing really well and underrate those who do many things well. We could look at the example of Sammy Sosa: He received much more plaudits as a one-dimensional slugger who was a defensive liability when he was jacking 60 home runs a season than he did as a 30-30 player who provided fine defense and a terrific throwing arm. Before the stanozolol hit the fan, we could compare the props given to Mark McGwire, who blasted 583 dingers (with only 1626 hits and 252 doubles), as opposed to Rafael Palmeiro (569 HR, 3020 hits, 585 doubles).
Frank Thomas isn't a pure home run hitter a la Mark McGwire. He isn't a pure singles hitter like Ichiro. He's been as pure an all-around hitter as you'll find. Probably the best example is this: Ted Williams enjoyed a rather remarkable skein early in his career. He had six consecutive seasons in which he hit at least .300, with at least 20 HR and 100 runs/RBI/walks. In 1997, Thomas did him one better and enjoyed his seventh consecutive .300 season, with at least 20 home runs and 100 runs/RBI/walks.
I'm not saying that make Thomas (who enjoyed 500+ more at-bats over their respective runs) is in the same stratosphere as Williams, but he wasn't exactly miles away either:
Ted Williams (1941-42, 46-49) Frank Thomas (1991-1997)

              BA/OBP/SLG     R     HR   RBI   BB 
Williams   .359/.505/.657   817   211   780  898
Thomas     .330/.452/.604   746   250   823  835

It takes a very special type of hitter to pull that off. You have to have a great batting eye, discipline, power and be able to maintain your ability to hit with the pressure that comes when runners are on base. You also have to remain healthy. The fact only Williams and Thomas have been the only hitters to pull it off speaks volumes as to Thomas' greatness. Let's not forget that his streak was not derailed by the players' strike that shortened both the 1994 and 1995 seasons.
Of course we're just dealing with a seven-year stretch of his career. What about his totals to date? How do they stack up historically? To really get a grasp on this (if indeed such a thing is possible) we need to use adjusted stats; numbers that are adjusted for both era and ballpark. They're not perfect, but they do a better job than traditional stats. Two that I like to use are Baseball Reference's adjusted OPS-plus (*OPS+) and Lee Sinins' Runs Created Above Average (RCAA) in that they adjust for both park and era.
Thomas's *OPS+ : 162 …10th since the advent of the AL; third during the expansion era; first in the AL during the expansion era.
Thomas's RCAA: 800 …16th since the advent of the AL; fifth during the expansion era; first in the AL during the expansion era.
Literally, we're talking about the greatest offensive player in the American League since expansion.
To give a little perspective on Thomas's RCAA, I thought I'd throw in the players above and below him on the all-time list:

Jimmie Foxx         985   
Honus Wagner        938   
Frank Robinson      852   
FRANK THOMAS        800   
Rickey Henderson    763   
Eddie Collins       747   
Joe DiMaggio        708

Now granted, there are knocks against Thomas: He wasn't a great defensive player—heck as a first baseman he makes a fine DH. His post season impact was negligible (the Jays wisely walked him repeatedly in the 1993 ALCS), he has the reputation of being a bit of a head case (although in fairness the Chicago media could make Mother Theresa look like a head case), although he's a far cry from White Sox alumni Dick Allen. These things didn't seem to hold him back from being named the American League's Most Valuable Player in back-to-back seasons (1993 and 1994), plus a second-place nod in 2000 (and a pair of third-place finishes in 1991 and 1997). With the suspicions about performance-enhancing anabolic substance that hang over the post-strike era, Thomas' evident non-use of these makes his achievements shine all the more brightly.
Other tidbits from Baseball-Reference include: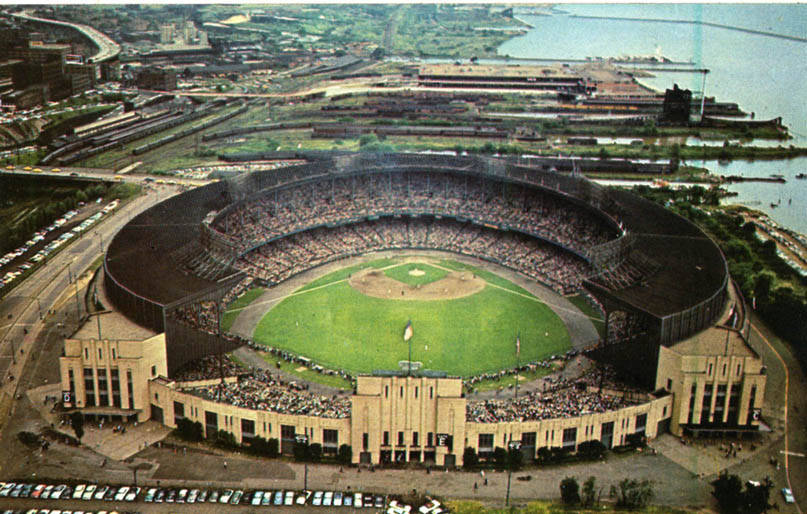 Black Ink: Batting – 21 (96) (Average HOFer ~ 27)
Gray Ink: Batting – 189 (46) (Average HOFer ~ 144)
HOF Standards: Batting – 56.5 (37) (Average HOFer ~ 50)
HOF Monitor: Batting – 179.0 (49) (Likely HOFer > 100)
Overall rank in parentheses
Roughly translated that means that were his career to be over right now, he'd be a well above-average Hall of Famer. Although it's a statistical "blunt instrument," if you look at Hall of Fame standards, there are only 36 players in baseball history that score better than Thomas.
If I had to write a book "Frank Thomas's Hall of Fame Credentials For Dummies" I would sum it up thusly:
1) Greatest overall offensive player in the American League since expansion.
2) Has apparently done it without the use of anabolic steroids.
3) Is the only player in major league baseball history to have seven consecutive seasons with at least a .300 average, 20 home runs, and 100 runs/RBI/walks, and maintained the streak despite two campaigns shortened by a strike. The only other player to have as many as six such seasons is none other than "The Splendid Splinter."
4) Despite playing positions lowest on the defensive spectrum he was a five-time top three finisher in MVP voting with back-to-back awards in 1993 and 1994.
He's first ballot material.