On Jan., I participated in the Hardball Times expert fantasy baseball mock draft with some of the best names in the industry. For me, this was my first mock draft of the season and I was very pleased with the team I selected. The format of the mock draft was a 12-team 5×5 roto league with starting lineups that included two catchers, five outfielders, a corner and middle infielder, and nine pitchers. I had the fourth overall pick in the draft and was quite surprised with who slipped to me in the first round. For this review of the mock draft, I will provide some insight and analysis of the entire first round and then summarize all of my picks.
First Round
1. Miguel Cabrera (1B-DET). The growing trend over the past couple days since the Tigers signed Prince Fielder was moving Cabrera up to number one overall status. This is because he will have the ultimate in lineup protection with Fielder batting cleanup behind him. Cabrera is one of the best hitters in baseball for both power and average, and he should have no trouble matching or exceeding his career averages which total over 30 home runs and 100 RBI. He is as close to a sure thing as there is in fantasy baseball.
2. Matt Kemp (OF-LAD). It was a breakout season for Kemp in 2011 as he flirted with the Triple Crown in the National League. There was never a doubt about his talent. But he finally matured and put it all together amassing incredible offensive numbers that almost garnered him an MVP. His five-category production makes him one of the most valuable roto players in all of baseball. The only question with him is whether he will put too much pressure on himself to justify the new eight-year contract worth $20 million per season.
3. Jacoby Ellsbury (OF-BOS). This pick was quite a surprise. Ellsbury had an incredible season in 2011 as he stayed healthy and developed tremendous power numbers as the Red Sox leadoff hitter. He sacrificed some stolen bases for a lot of home runs, RBI, and extra base hits. Whether he can replicate that performance is another question and exactly why I was surprised he was taken third overall. He is extremely talented and certainly capable of putting up those type of numbers. But with the third pick, I would prefer a known entity.
4. Albert Pujols (1B-LAA). This was my pick and I didn't hesitate at all to take King Albert in his American League debut. Pujols has seen his numbers slightly decline over the past three years and he has had some injuries. But he is only 32 years old and can now be rested in the DH slot. Pujols will be looking to impress his new teammates so an MVP in the American League is not out of the realm of possibility.
5. Jose Bautista (3B-TOR). I guess 2010 was not a fluke after all. Bautista stormed back in 2011 with another impressive offensive barrage. He didn't surpass 50 home runs again, but he was amongst the league leaders in most offensive categories. He even improved his batting average and on base percentage which makes him even more valuable in fantasy. Plus, third base is a relatively weak fantasy position this year as there are only a handful of viable options.
6. Joey Votto (1B-CIN). I see both sides to taking Votto here. He does have more stolen base potential than many of the other remaining options, and he has the benefit of playing home games at the bandbox in Cincinnati. But I would say that Adrian Gonzalez and Prince Fielder are better options than Votto based on pure power numbers.
7. Troy Tulowitzki (SS-COL). It was strange to have first shortstop taken was not be Hanley Ramirez. After Ramirez's atrocious year in 2011, it appears that Tulowitzki has ascended to the top option at shortstop. He is just entering his prime and should be a lock for 25 home runs and close to 100 RBI. He will have the benefit of additional lineup protection with the additions of Michael Cuddyer, Ramon Hernandez and Marco Scutaro. Tulo tends to be streaky which is more of a downside for H2H leagues, but at the end of the day he will justify his position as a Top 10 pick.
8. Robinson Cano (2B-NYY). Cano gets all the love as the top second baseman in the league, but arguments can be made that Dustin Pedroia is actually a better fantasy option because of his stolen bases. Cano never runs, and this is even further emphasized by the fact that he may be hitting third or fourth in the Yankees batting order permanently. Cano is without question one of the best hitters in all of baseball and certainly merits being a top 10 pick at such a scarce position. He is a lock for a .300 batting average with 20+ home runs and 100+ RBI.
9. Evan Longoria (3B-TB). This pick was a bit surprising because he probably would have lasted into the second round. After Bautista was off the board, Longoria is arguably the next best option at 3B. His batting average in 2011 was likely an aberration so I am not overly concerned about that. Now entering his fifth season, Longoria could be on the verge of an explosion as he approaches the magical age of 27. His walk ratio was up and his strikeouts were down last year, a good indication of things to come.
10. Adrian Gonzalez (1B-BOS). If ever anyone was a victim to the ballpark he played in, it would be Gonzalez who was hampered by the cavernous, pitcher-friendly PetCo Park in San Diego. After being traded to Boston, Gonzalez was able to showcase his talents to the whole world and fully took advantage of hitting in a potent lineup at a great hitter's park. Assuming he is healthy, Gonzales is a lock for a .300+ batting average, 30+ home runs, and 100+ RBI. He will also score a ton of runs just by virtue of hitting the middle of Boston's lineup. I would have taken him over Votto several picks before this.
11. Justin Upton (OF-ARZ). It is too bad that fantasy baseball doesn't take into account the length of home runs hit. Upton crushed several home runs well over 450 feet last season and really established himself as one of baseball's brightest young stars. His combination of power and speed makes him an attractive roto option in the outfield which has become a very thin position compared to years past. Upton should also benefit from better lineup protection with the addition of Jason Kubel and the emergence of Paul Goldschmidt. He is certainly worthy of a first round pick given his five-category production.
12. Curtis Granderson (OF-NYY). Without a doubt, Granderson's fantasy value increased more than any other player last year. He put together a season for the ages with 41 home runs, 119 RBI, 136 runs scored and 25 stolen bases. The most impressive part of his game was his improvement against left-handed pitchers. Granderson is now an elite fantasy option and should continue to thrive in the Yankees' explosive lineup and the home run haven known as Yankee Stadium.
Now here are my picks in the remaining rounds:
Second round – Jose Reyes (SS-MIA). It pained me a bit to make this pick, but after Troy Tulowitzki and Hanley Ramirez were off the board Reyes was the best shortstop available. His contract may come back and bite the Marlins years down the road, but for his inaugural season in Miami I think Reyes will be very productive on a good team and with something to prove. He may not steal 50+ bases anymore, but we can expect a .300 batting average and lots of runs scored.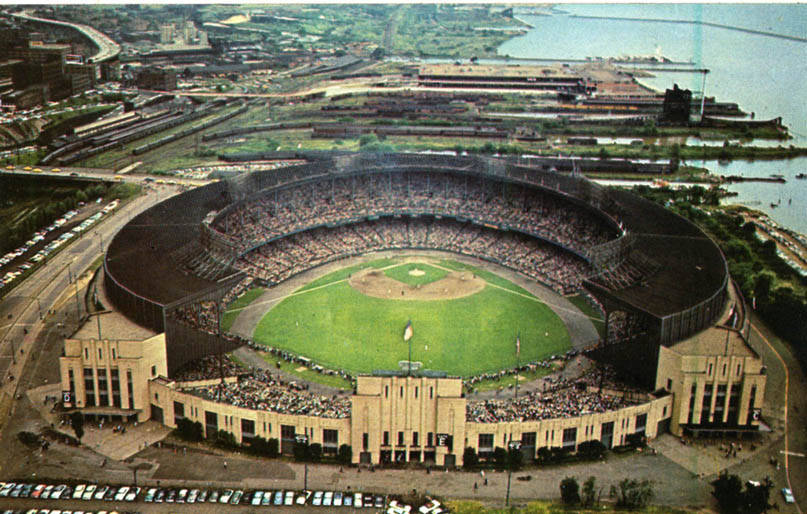 Third round – CC Sabathia (SP-NYY). I didn't want to wait any longer to take my first pitcher, so it came down to a choice between Sabathia and Jered Weaver. I opted for Sabathia because I like the Yankees bullpen a lot more to preserve wins, and I think Weaver will be unable to replicate his 2011 performance. Sabathia is a lock for 19-20 wins, a 3.00 ERA, close to 200 strikeouts, and a sub 1.30 WHIP.
Fourth round – Alex Rodriguez (3B-NYY). Oh how the mighty have fallen. Once a guaranteed top five pick, A-Rod has fallen on hard times over the past couple years as age, injuries, and a lack of steroids have sapped him of his power and run production. I thought this was a great time to grab Rodriguez because he still has the capability of putting up a monster season. Even if he only hits 25 homers and drives in 90 runs, that is still solid production for a fourth round pick. He will slip in most drafts, so the question is when to pull the trigger on him. This is probably the right spot for him to go.
Fifth round – Jon Lester (SP-BOS). For my second pitcher, I took Red Sox ace Jon Lester. He fell off of people's radar because of how poorly he pitched down the stretch in 2011 as Boston's epic collapse unfolded. But he is still a young and dominating starter who should be counted on for at least 15 wins and close to 200 strikeouts.
Sixth round – Alex Gordon (OF-KC). By the sixth round, I still didn't have an outfielder. I took Gordon over Shin Soo Choo because Gordon has proven to be consistent in all five roto categories and is one of the cornerstones of an up and coming Kansas City offense. Choo has more power potential, but I at least know I am getting a .290 batting average with 15-20 homeruns, 80-90 RBI, 80-90 runs scored, and 10-15 stolen bases from Gordon.
Seventh round – C.J. Wilson (SP-LAA). I was very happy to get Wilson as my third pitcher because he has established himself as one of the more effective and consistent starters in the game. He will be pitching for his hometown Los Angeles Angels and will likely be their number three starter.
Eighth round – Michael Cuddyer (OF-COL). Continuing my goal of drafting players who can contribute in all categories, I took the Rockies' new outfielder Michael Cuddyer. He should flourish hitting in the thin air of Denver and could reach 30 home runs if things go right. He also hits for a decent average and can get double-digit steals. I am liking the Gordon-Cuddyer combination so far.
Ninth round – Ryan Howard (1B-PHI). This is my steal of the draft. Sure he will probably miss the first month of the season, but there is no reason to think Howard won't come back fully healthy and with a vengeance. Even if he doesn't play a game until May 1, he will be a huge addition to my team and can obviously provide tremendous power numbers.
10th round – Howie Kendrick (2B-LAA). Fresh off a new contract extension, Kendrick will have the pleasure of batting in front of Albert Pujols. He showed he can be a consistent hitter in 2011 and that should continue into 2012 as he gets a healthy dose of fastballs batting second in the Angels order. I was very pleased to get a second baseman like this at this point in the draft.
11th round – Mariano Rivera (RP-NYY). With only a couple closers off the board by this point, I thought I should start paying attention to saves and grab the best in the business. Age apparently is not a factor for Rivera who has shown no indication he is slowing down. Assuming he stays healthy, he should surpass 40 saves again with a miniscule ERA and WHIP.
12th round – Chris Young (OF-ARZ). For my third outfielder, I liked Young because he has great power and speed capabilities. He could be a 30-30 player every year, but he must improve his pitch selection and batting average.
13th round – Jose Valverde (RP-DET). To complement Rivera, I was fortunate to get Valverde who was perfect in save opportunities for the AL Central champion Tigers. He should have a chance approach 50 saves with their pitching staff and terrific offense.
14th round – Chad Billingsley (SP-LAD). This was a bit of a risky pick, but I thought the 14th round was a good time for a reclamation project. Billingsley was once one of the top young pitching prospects in baseball, but he struggled mightily in 2011. Even if he doesn't bounce back, there is not much to lose with this gamble.
15th round – Colby Rasmus (OF-TOR). I really liked this selection because Rasmus has all the potential in the world and now gets his first full season in Toronto. For various reasons, he couldn't put it all together in St. Louis. Now, without the additional pressure, he will get a chance to shine in a very good lineup.
16th round – Jaime Garcia (SP-STL). I was surprised Garcia lasted this long because all he has done is win with a low ERA since getting to the big leagues. He will now get pushed back to the Cardinals' number three spot in the rotation because Adam Wainwright will be back.
17th round – Huston Street (RP-SD). To cap off my closers, I grabbed Street here instead of Chris Perez of the Indians. Street has pitched very well since coming to the NL West and will have plenty of chances to save games with the low-scoring Padres. Even if he only gets 30 saves, he is my third closer.
18th round – Bobby Abreu (DH-LAA). Former fantasy stud Bobby Abreu has fallen on hard times as he approaches 40 years old. He saw his batting average plummet in 2011 and he didn't even reach double digits in home runs. However, he still figures to score a decent amount of runs and can swipe a few bags here and there.
19th round – Russell Martin (C-NYY). I usually punt on catchers because the handful who have any value are always big health risks and they pale in comparison to other options earlier in the draft. My goal is just to get a catcher or two who start and play at least five times a week. Martin will be the Yankees starter and can still hit a bit, so I was pleased to get him in the 19th round.
20th round – Jason Bay (OF-NYM). Ugh. With the fences brought in at Citi Field, maybe Bay can actually hit 20 homers this year. Nah, who am I kidding?
21st round – Ivan Nova (SP-NYY). Nova is one of the few pitchers who can win almost 20 games and not even strike out 100 batters. He developed into a solid pitcher in 2011 and will look to improve upon that in 2012. He will help for wins, but if he can punch out batters at a better rate this pick will be even more valuable.
22nd round – Kurt Suzuki (C-OAK). Because this format requires two catchers, I grabbed the best available backstop who starts for his team. Suzuki didn't have a great year in 2011, but he is a solid hitter and can at least be counted on to play most days.
23rd round – Mike Aviles (2B-BOS). For my middle infielder, I took Aviles because he should get most of the playing time at shortstop for the Red Sox. After trading both Jed Lawrie and Marco Scutaro, Aviles will get the call until Boston's next prospect is ready. Aviles has had success before and will now have the benefit of hitting in their potent lineup.
24th round – Alfonso Soriano (OF-CHC). Oh how the mighty have fallen even more. Soriano is an albatross for the Cubs with his prohibitive contract and poor play. But he is also an albatross for fantasy owners who remember what he used to be able to do. For the 24th round, I can live with whatever he provides because by some miracle he could still hit 30 home runs and steal 20 bases.
25th round – Seth Smith (OF-OAK). It isn't often that you find a cleanup hitter in the 25th round of a draft, but that's what happened here. Smith was traded to Oakland and should finally have a chance to play every day. The A's lineup does not look impressive on paper, so Smith may have limited chances to drive in runs, but at this point in the draft, I was looking to acquire depth and fill out my bench.
26th round – Jake Peavy (SP-CHW). It is even less often that you find a former Cy Young Award winner who is supposedly healthy and still pitching in the 26th round of a draft. Peavy has never matched the success from his award winning season, but he should get a chance to reclaim his past glory with the rebuilding White Sox. For my last pick in the draft, this was certainly worth the risk.
Overall, I was very happy with the team I drafted. I have a good mix of power and speed, including several players who contribute in both categories. My pitching staff is solid and I have three good closers. I would go into battle with this team any day of the week. Here is my roster by position:
C Russell Martin-NYY
C Kurt Suzuki-OAK
1B Albert Pujols-LAA
2B Howie Kendrick-LAA
3B Alex Rodriguez-NYY
SS Jose Reyes-MIA
OF Alex Gordon-KC
OF Michael Cuddyer-COL
OF Chris Young-ARZ
OF Jason Bay-NYM
OF Alfonso Soriano-CHC
DH Bobby Abreu-LAA
CI Michael Cuddyer-COL
MI Mike Aviles-BOS
BN Ryan Howard-PHI
BN Seth Smith-OAK
SP C.C. Sabathia-NYY
SP Jon Lester-BOS
SP C.J. Wilson-LAA
SP Chad Billingsley-LAD
SP Jaime Garcia-STL
SP Ivan Nova
RP Mariano Rivera-NYY
RP Jose Valverde-DET
RP Huston Street-SD
BN Jake Peavy-CHW
What are your thoughts on the team I drafted?