I have been keeping a bit of a secret. It's not a big secret in the grand sweep of things. I don't don a cape and tights and go fight crime; I don't have the missing 18 1/2 minutes from the Nixon tapes; I have no earthly idea where Jimmy Hoffa is buried. It's a little thing, classifiable as a secret only because I haven't talked about it yet. And it's a secret you would be interested in solely because it's about baseball.
You see, the Philadelphia Phillies used to be in my family.
Granted, "family" needs a pretty broad definition in this case. My great-grandmother, Gladys Taylor, had a cousin named Blanche, whose husband, William Locke, bought the Phillies in the opening days of 1913. To be precise, he made the official announcement of the purchase on Jan. 15, 1913, one hundred years ago to this very day. Various sources gave various dates for the transaction, but they had been calling it a done deal for weeks, unable to pierce the veil of secrecy Locke put up around the matter. This is his date, and I am sticking with it.
And as I am likely his closest living relative who gives a darn about it, maybe what I say should go.
He may have been a distant relative, but that distance is not really so great. Gladys Taylor was no sepia-toned ancestor to me: she was a constant presence in my early life, part of my own household for many of those years. She died when I was 24, and she was 97. What I originally knew about William and Blanche Locke, I learned from her.
I did not stop there. I did my own researches at the New York Public Library, unearthing what few nuggets of information I could about the Lockes. Limited as it was, this was my first foray into baseball history, part of my apprenticeship as a sabermetrician.
What I began two decades ago, I am now completing, at least in the sense that I'm setting down what I possess for others to read. The foundation is family history, and there will be a few unusually intimate details here and there, but by and large it's baseball history, and there's more of that than even I expected. William Locke is interesting to more than close relations—and those of you who have appreciated my recent forays into alternate baseball history may feel drawn into playing the "what if?" game yourselves.
Opportunity knocks
Most of the story takes place in Pittsburgh, where William Henry Locke was born on Aug. 27, 1869. His father was a newspaper editor, and the son followed the same path. He became a cub reporter promptly after graduating high school. (There were no journalism majors in those days: you learned by doing.) Baseball turned out to be his prime interest, so he became a sportswriter. He climbed the ladder fast, with an unknown amount of pull from his father. (Family tradition has it that he got no inheritance from dad, so William may have been expected to fend for himself.)
In 1893, Locke became the sports editor of the Pittsburgh Press, a position he would hold for the next 10 years. Age 23 or 24 seems remarkably young for a newspaper editor, but it should be noted that Locke's successor, Ralph Stuart Davis, assumed the job at age 20. Seniority was not a prime job qualification in those days, not for the sports page at least.
It was probably sometime during his editorship that he got married. Blanche Snyder hailed from Crafton, Pa., a suburb just west of Pittsburgh. Her family had some money, and Blanche had some penchant for spending it. This was no impediment to William and Blanche getting married. It's likely Blanche maintained some cash flow from her family, handy for eking out a subordinate editor's salary. Or perhaps Blanche could see that her husband would be going places.
There was a closer symbiosis in those days between newspapers and the baseball teams their sports reporters covered. Part of this was probably boosterism, backing your city's team for civic pride. Local sportswriters, and editors, could be allies for a baseball owner, publicizing and supporting the team while softening its flaws.
This must have been what happened with Barney Dreyfuss, owner of the Pittsburgh Pirates. He would have had such loose partnerships with people from the numerous daily papers in the Pittsburgh area. In one case, he perceived someone with talents he could use, not just outside the ball club, but inside. He had done this once before: When he owned Louisville's National League team (which he merged into the Pirates), he hired on a newspaperman named Harry Clay Pulliam as his team secretary, which was about as much of a management structure as baseball teams had at the time.
But Pulliam was getting promoted out of the Pirates. A meeting of National League teams in New York in December 1902 unanimously elected him the new NL president. He would serve over six years, his term terribly marred by the nervous breakdown he would suffer early in 1909 in the wake of—and some whispered, because of—the Merkle's Boner controversy that ended the 1908 season. He died in July 1909, by his own hand.
Back in 1902, Dreyfuss needed a new team secretary, and William Locke was his man. Locke joined the team at a high point: It had won the last two NL pennants, the latest in a 27 1/2-game walkover, the biggest the league has ever seen. They would not sag his first year on the job, taking a third straight flag and facing the Boston Americans in the first modern World Series. Boston's upset win was the only blemish on the season.
(Dreyfuss would solidify his reputation as an eccentric owner in the aftermath of this defeat. He contributed his owner's cut of World Series receipts to his players' pool, making it the only time that a Series loser's share exceeded the winner's share.)
Locke would have been working closely with the players, arranging travel and accommodations among other things. He had their respect, despite one area with potential for a lot of friction. The team had its share of serious drinkers over the years, and Locke was a teetotaler. Locke handled the issue by not making it one. He didn't impose his own standards on the players, not that this would have been in the province of a team secretary to start.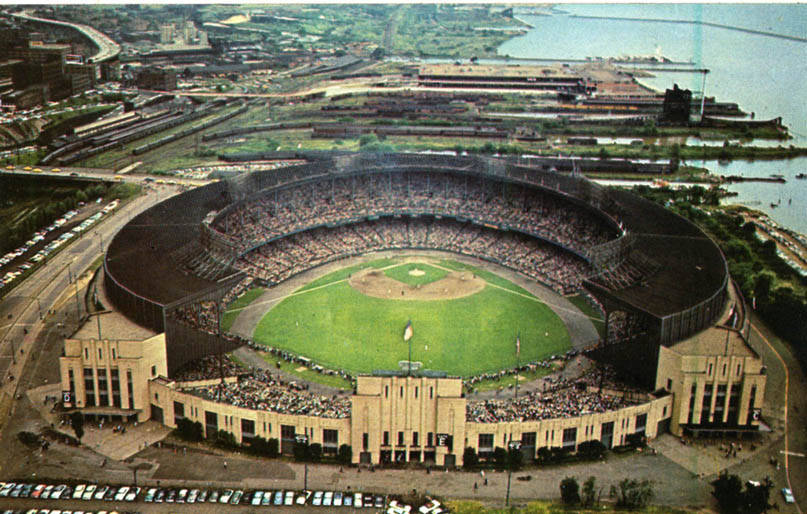 Locke's abstention came from hard family experience: his father was a heavy drinker, something that likely contributed to an early demise. He substituted a small vice for the larger one he avoided, being very fond of candy. The liking never showed, though, as he maintained a trim figure all his life.
(I would have seen eye to eye with Locke. I have no interest in alcohol, while harboring a sweet tooth or 12 of my own. I would call it a family resemblance, except that he married into the family: There's no shared DNA to explain it. I'll chalk it up as a fortunate coincidence and forge ahead.)
Locke did not take very long in gaining the confidence of Dreyfuss. In February 1905, barely two years after Locke came aboard, Dreyfuss had to miss a meeting of the National League owners in New York due to pneumonia. Locke attended in his stead, alone, acting for his owner, a position of no small trust. Locke was reliably at his owner's side at all future league meetings. This was common for team secretaries, but hardly universal. It speaks to Dreyfuss as well as Locke that the owner didn't have to embody his team alone before the league.
The trust between the two reached a noteworthy peak at the end of 1908. Seeing the example of the modern ballpark Connie Mack was building for his Athletics in Philadelphia, Dreyfuss picked out an eligible lot on which to build his own steel-and-concrete stadium. The cost of the land was $300,000, $25,000 paid in cash and the other $275,000 in notes—notes given by William Locke, with the endorsement of the members of the Pittsburgh club's board of directors.
All but one, that is. Alexander Moore, owner and editor of the Pittsburgh Leader, had objected to the purchase but been outvoted. Too slow to obtain an injunction, he filed an equity suit in an attempt to halt the sale, claiming that the vote to endorse the notes was invalid because Dreyfuss and Locke didn't recuse themselves.
It was as close as scandal ever got to Locke, and it would get no closer. Despite Moore's threats to lay the workings of the Pirates open to the public, the suit vanished without a trace. Forbes Field would rise unimpeded, the first modern ballpark in the National League.
It arrived just in time. Three months after the grand midseason opening of Forbes Field, it was hosting Game One of the World Series. After five seasons of falling short to the Giants and Cubs, the Pirates had won back the pennant with a 110-win campaign. They faced Ty Cobb and the Tigers, winners of three straight American League flags. A back-and-forth battle swung Pittsburgh's way in Game Seven, rookie hurler Babe Adams winning his third game of the Series, an 8-0 whitewashing, on two days of rest.
In his triumph, Barney Dreyfuss didn't have to give away his owner's share, but he still expressed his generosity and gratitude. William Locke received a large silver set from Dreyfuss, the plaque on the box commemorating the success of the 1909 season that they had shared. It is a far cry from the championship rings that are now an entrenched part of American pro sports tradition, but something of the spirit was there more than a century ago.
William Locke's 1910 baseball card. Eat your heart out,
Brian Sabean!
There would be a reward of a different kind the next year. Tip Top Bread put out a line of baseball cards in 1910 honoring the World's Champions, and William Locke was No. 2 in the series, right between owner Dreyfuss and player-manager Fred Clarke. In the huge proliferation of baseball cards over the last few decades, you won't find much of the glut of cardboard dedicated to team officials. Over a hundred years ago, though, they filled that niche, and Locke is one of the few executives with his own baseball card.
The historian must consider this a curiosity. The fan can't help thinking how awesome this is.
The portrait is a bit stiff and thick, but still a fair likeness. There are photographs of him at owners' meetings in the early 1910s that show him to better advantage. Most of the attendees were not much to look at: middle-aged or older men, some beefy, some scrawny, many mustachioed, none any competition for Fabio. Locke, despite his middling height, stands out: trim build, even features, looking younger than his early 40s but still a fully mature man.
Saying so may be shallow, and it may be a relative's conceit, but if we don't count the photographer, he was the handsomest person in the room. This even counts when Mrs. Britton of the Cardinals was attending, though to be fair, her taste in hats did not flatter her. (Her part in Locke's story arises below.) If you wanted a face to represent baseball to the country, you could do far worse, and baseball often has.
Missed chances
Locke's club was at the top of the baseball world, and his personal star was also ascendant. The NL owners at their business meetings, when not slumping in their chairs for portraits, were granting him more responsibilities. One year it was reporting to the press on a deadlocked vote for the next league president (though Brooklyn owner Charles Ebbets was co-delegated, and hogged all the oratory for himself). The next, it was being assigned to a committee on amendments to the NL constitution, he the only non-owner member, as well as overseeing ticket sales for the New York Highlanders' half of an October intra-city series against the Giants.
He might be a junior member of the baseball executive fraternity, but he was a responsible, capable, and increasingly respected one. He was also, truth be told, an ambitious one. There was one step up left for him, becoming an owner, and by 1911 he was ready to take it.
Family tradition has it that Locke had a chance to buy three NL franchises. The first would have been the St. Louis Cardinals in the spring of 1911. Owner Stanley Robison died in March, and the heir to his team was a shock: his niece Helene Britton. It was unprecedented for a woman to own, much less run, a major-league baseball team, and the other owners hoped they could persuade, or push, her to sell out. William Locke was a sound choice for her replacement.
The sticking point was that Locke didn't play his role. The born-and-bred Pennsylvanian considered St. Louis too far out west to be desirable—at least, that is what he told others. It's possible he didn't want to participate in an unsavory plan to usurp a female owner (though the idea is far more unsavory to us in the beginning of our century than it would have been to him at the beginning of his).
It's also possible Blanche had her say in the matter. The couple was childless, apparently at her behest, as she valued her freedom to travel with William. If she had that much persuasive power in the marriage, she might well have been able to argue him away from aiding in the forced expulsion of Mrs. Britton. At this far distance, all it can be is inference and speculation, but the facts are that Locke made no play for the Cardinals, and Helene Britton kept hold of her team.
Blanche would later confide that the deal she wanted was the second of William's opportunities. That could be why she talked William out of St. Louis—if she did—and pointed him toward the Boston Nationals.
Ownership of Boston had been unstable of late, passing within five years from Arthur Soden to the Dovey brothers (for whom the Beaneaters were re-dubbed the Doves) to William Russell (for whom they became the Rustlers). One year into his tenure, Russell was already looking for relief. This time Locke took the opportunity, and included some family in his enterprise. He brought in his cousin William Baker, fresh off a short stint as police commissioner of New York City, as a partner, and in July 1911 they made their offer.
Only then did they learn that Russell wanted to sell a mere half of his 98 percent of the team, thus denying them a controlling interest. This was a deal-breaker, and the deal was duly broken. Interestingly, on the very same day Russell rejected an offer for his team from Ned Hanlon, famed as the manager of the rowdy Baltimore Orioles of the 1890's.
Russell would never sell out; his death five months later took the matter out of his hands. If Locke took a second chance at Boston, it amounted to nothing. Tammany Hall bigwig James Gaffney, with famed ex-player John Montgomery Ward as a front man, snapped up the team in December of 1911. Another opportunity was lost.
Here I can indulge myself again in my recent alternate-historical speculations. Had Locke bought the Boston team instead of Gaffney, they would not have acquired their new nickname. Local sportswriters, knowing that Tammany Hall used an Indian head as a symbol for their inner circle, did their latest switcheroo with the team nickname and began calling them the Braves. Gaffney was glad for the name to stick, the Democratic machine politician delighting to flaunt his associations in the face of staid Republican Boston.
(If nothing else will show you how long ago a hundred years was, that'll do it.)
Locke didn't have those political associations—if anything, it may have been the reverse, as we will see—so the pressmen would have had to find another moniker. His name lies open to obvious puns, but finding one that makes a viable team nickname is not so obvious. The best I can fabricate on short notice is the "Warlocks": you can probably do better. We will assume that whatever the sportswriters came up with would at least be better than "Beaneaters."
Two chances to ascend come and gone, Locke kept up his work. In league meetings after the 1911 season, he presented resolutions to urge cities and states to ban ticket scalping, to offer rewards leading to convictions of people using baseball for gambling purposes, and to empower the National Commission to prosecute promoters of baseball pools. The latter two may strike the modern eye as midway between moral posturing and swimming up Niagara Falls, but given what would strike baseball in less than a decade, his stances put him on the right side of history.
Third time's the charm
The aftermath of the 1912 season was much more contentious. Helene Britton had gotten into a feud with Cardinals player-manager Roger Bresnahan, which would spill over into the league meetings. Far worse, Bresnahan's name had been invoked in the incendiary statements—or if you will, the drunken ravings—of Phillies owner Horace Fogel, that had him on trial for his franchise.
Fogel, owner of the Philadelphia Nationals since 1909, had made his earliest impression by trying to get the nickname of his team changed from "Phillies" or "Quakers" to the "Live Wires." In 1912, it would become clear he was trying to name them after himself. He told various reporters that manager Bresnahan of the Cardinals had eased up in games against the Giants, giving them a clear path to repeat as pennant winners. More, he implicated umpires as favoring the Giants, with the blessing of NL honchos who thought a New York victory would be better for the league.
This would have been bad enough, but Fogel knotted his own hangman's noose by putting the allegations in writing in letters to several reporters. He was haled before the league on charges that he had "undermined the integrity of the game." The accusation was so manifestly true that Fogel had only one chance: to get NL President Thomas Lynch voted out, and thus discredit the primary advocate of the charges.
Lynch was not a popular president, so Fogel had a prayer, if he could find an alternative candidate the owners would back. The name he and Cubs owner Charles Murphy floated was William Locke.
There certainly was precedent for the secretary of the Pirates being voted league president, and there was certainly satisfaction in it for an ambitious personality. Locke's response was prompt: He denounced the scheme and denied any interest in the presidency. The other owners closed ranks behind Lynch. Fogel had thrown the dice and lost. He resigned the team presidency just ahead of his fellow owners' vote to banish him from the league.
Control of the team fell to Charles Phelps Taft, a close associate of Charles Murphy who had financed his purchase of the Cubs in 1905. He was, like so many other characters in this story, a newspaperman, owner of the Cincinnati Times-Star. He was also a name in Republican politics, having served a term in Congress and, by the way, being half-brother to outgoing President William Howard Taft.
He was also a caretaker, a bridge to whoever would buy the Phillies and give them some stability. Fogel himself had declared, just before his ouster, "Will Locke is not coming to Philadelphia to succeed me." Like so many of Fogel's judgments, this was wrong.
It didn't mean the process was simple. From early on, in fact, it involved the strenuous efforts of Pennsylvania's Republican governor, John Tener. This was no interference in unfamiliar affairs for Tener. He played in the major leagues for four seasons, along with umpiring two games, before moving into politics. He would later serve as National League president, part of that time while still governor of Pennsylvania. (Can you imagine that today?)
Tener got to work helping Locke pull together an ownership group, as secretly as possible—meaning barely at all. The press was reporting within days that Tener was trying to buy the Phillies, but in a couple of weeks fastened correctly on Locke. Both men denied everything, occasionally truthfully, as when Locke denied Tener would have any financial stake in the team. When Locke finally admitted to the press that he was looking to buy, it was in the course of saying the sellers would have to come down from their asking price. The former editor knew how to use the papers to his advantage.
One can surmise there was some political hand-washing going on, with a Republican governor helping a Republican President's half-brother sell a baseball team. I have found no explicit statement of Locke's political affiliation, but one can infer his politics were at least benevolently neutral toward Tener. They would have had to be, as those of his cousin and once-again partner, William Baker, were not.
Baker was raised to New York police commissioner by Tammany mayor George B. McClellan Jr. (son of the Civil War general who ran against Abraham Lincoln in 1864). His qualifications and abilities, at least according to the Tammany-unfriendly New York Times, were slight. After Mayor Gaynor, less bound to Tammany, was elected at the end of that year, Baker's position grew rather less secure. Baker resigned within months, a whiff of scandal over suppressed gambling investigations clinging to him. A Democratic appointee for sure, Baker could also plausibly be called a tool of Tammany Hall.
However Locke finessed his cousin's presence, if it even needed finessing, it was no impediment. He and Tener gathered their investors, all Philadelphians save for Locke and Baker, and sometime early in January closed the deal. Locke's option on buying the team expired on Jan. 15, and he waited until that day to make it public.
The beginning … and the end
A certain nepotism became clear in the immediate aftermath. Cousin Baker was named Phillies vice-president, under Locke naturally. The posts of team treasurer and secretary went to Daniel C. Snyder, Locke's father-in-law. And it was Locke's brother-in-law Leslie Constans, who had been his assistant at Pittsburgh for four years, who took over his post as team secretary of the Pirates. (Les had some creative ability behind him, having helped launch the very first mail-order plan for World Series tickets in 1909.) So Baker's presence was not a fluke, just a disquieting part of a larger trend.
Locke had work to do from day one. Several players were holding out, and the freeze on team activity during the sale process had left those disputes hanging fire. Manager Charley "Red" Dooin's tenure was also uncertain. Before the sale, Philadelphia had picked up Mike Donlin on waivers, and rumor was that he was seen as a player-manager replacement for Dooin. Donlin had been a strong if erratic player with the Giants, before quitting ball to do vaudeville with his actress wife Mabel Hite. When she died tragically young, he returned to baseball, with diminishing playing time and success.
Locke resolved the rumors fast. He made it clear he thought Donlin's career was over, securing Dooin's place. He also confirmed Dooin's authority, declining to intervene in the holdout by young pitcher Toots Shultz over a salary cut, letting Dooin handle the matter as he wished. Dooin did, selling Shultz and his 4.58 ERA to Sacramento.
He did do some meddling in plans for spring training. He dispatched groundskeeper Sam Payne and trainer Mike Dee to their training ground at Southern Pines, N.C., more than two weeks in advance of the players. Payne was to prepare the ball field, and Dee was to fit up a new clubhouse. This was something new for Philadelphia, which had previously taken what facilities were there and liked it.
He also had some discussions with Charles Murphy of the Cubs, who in the scramble after Fogel's ouster had bought up the Philadelphia Baseball Grounds where the Phillies played. While buying the club, Locke had secured a long-term lease for the grounds, with an option to buy in 1920. There were apparently no hard feelings over the abortive plan to overthrow President Lynch, because they had some trade talks.
Locke called them off, though, when word got out of a possible deal. Murphy said the leak came from Philadelphia, but Locke had the press clippings and dispatches to prove otherwise. Murphy hadn't learned from his pal Fogel's lesson: Don't put revelations you'll later want to deny in writing!
So after one month in place, an outline of William Locke as owner was emerging. He was hands-off with his team, not overthrowing the existing order and not interfering in how subordinates exercised their authority, at least while he was learning the ropes of ownership. He showed a mild willingness to innovate, and to spend money on innovations. And perhaps ironically for a former newspaperman, he disliked letting the Fourth Estate in on his plans.
This was a promising beginning. Unfortunately for Locke, he was almost already at the end.
Family recollection says the lump was on his back; another source locates it on his arm. In either case, he had had it during the negotiations to buy the Phillies, and it was not getting any better. He had it professionally examined around this time—and the diagnosis was a malignant tumor.
The cancerous lump was removed, but Locke's health did not recover. He fell victim to neuritis, inflammation of the nerves around the site of the operation. Sources also mention heart disease, which seems an odd coincidence. The disturbing truth may be that the cancer had metastasized, and either Locke's doctors invented this subsequent malady for his ears or his family kept the truth from the public. Cancer was such a horror at the time, far less vulnerable to treatment than today, that mentioning it in polite company was still a shock one sought to avoid. (One finds similar reactions to tuberculosis in that era.) Comforting lies may have been thought better than facing the dire truth.
The cancer's progress would have outrun such deceptions fast. In May, he yielded day-to-day operation of the Phillies to William Baker. He retreated to Ventnor, N.J., a seaside suburb of Atlantic City, for a little comfort in his decline—or, he may have still hoped, his convalescence. It was there that he died on Aug. 14, 1913, 13 days shy of his 44th birthday.
He was buried three days later, services held at his mother's home in Pittsburgh. Presidents Lynch and Ban Johnson of the National and American Leagues, along with club officials from all the members of the National League, attended. Their respects were echoed by the sports press, and while it's common practice for the deceased to be spoken well of, the tributes he received went beyond the following of rote forms.
The Sporting News eulogized him as "a real gentleman and a beloved friend, a man of broad mind, splendid qualifications and judgment, and a true sportsman." The Spalding Baseball Guide for 1914, months after the original shock, declared that "the world had lost a good citizen and the base ball family one of the most respected, most able and most popular men ever connected with the sport." Even discounting for the tradition of speaking no ill of the dead, these were compliments so warm that they had to reflect reality. William Locke's death had been a true loss for baseball.
(For the record, his Phils sent him out well the day he died. They swept a home doubleheader from the Reds, hiking their record to 63-37, in second place eight games behind the Giants, and only five back in the loss column. They couldn't put together a stretch drive, and finished a distant second to McGraw's boys.)
But a Locke was still owner of the Phillies, at least for a little while. Blanche was William's sole heir and executrix, by a will written in 1910, well before he joined the club of baseball owners. The Phillies were hers if she wanted them, and if the rest of the league wanted her.
The latter answer was probably a negative. Having one woman owner in the National League was, perhaps, a novelty; having two would have struck the other owners as a dire trend. Also, at least by family tradition, the Philadelphia players did not want a woman owning their team. The example of Mrs. Britton in St. Louis, notably the feud with Bresnahan, may have informed their attitudes.
William Baker took matters in hand. When Blanche decided to sell out—and there is no indication that she wanted to hold onto the team—Baker bought her shares. He was elected team president in October, and the Phillies were now in every sense his club.
It would be his name going on the Phillies' ballpark, the Philadelphia Baseball Grounds becoming known as Baker Bowl. In fact, many sources now attribute that name to the park for its entire history, all the way back to 1895, 18 years before Baker acquired his then-minority share in the team. It seems unjust to this admittedly interested party that Baker has overshadowed his cousin so completely, to the extent that the team is considered his back into the 19th century.
This same interested party cannot help also wondering what name William Locke might have given to the ballpark, had he lived. He might have resisted the egotistical temptation of naming it after himself, but that doesn't mean others would have. This notably cozy ballpark, 273 feet from home to right field, had already picked up the nicknames of the Cigar Box and the Band Box. There surely would have been some waggish sportswriter who'd invent the idea—and maybe make it stick—of re-labeling the old park the Locke Box!
The terrible "ifs"
Some readers may feel Blanche Locke was ill-treated, squeezed out of her ownership of the Phillies by a misogynist clique of fat white men with mustaches. This is unfair: William Baker was clean-shaven. One still may wonder what Blanche would have made of the team, had she held onto them.
The course of her life after William died makes it regrettably clear. She would have made a mess of them.
Blanche Locke seemingly could not make a single good investment. She sold two family homes for the money with which to buy an apartment building, but hard times cost her the mortgage on it. She had money in theaters, but the Depression wrecked those. She even bought orange groves, presumably one day before they suffered their first snowstorm in 40 years. (That last presumption was a joke, but the loss she took on the groves wasn't.)
Worst of all, she remarried badly. The lucky man was one Mr. Yost, who saved time betraying her by already having a mistress when they wed. He married her for her money—and by the time she divorced him, neither of them had it.
She would eventually settle in California, for the famously generous welfare payments it had at the time. When her aunt, my great-great-grandmother, fell ill, Blanche didn't have the money to come back East and care for her. The fortune William left her was all gone—as was the most tangible and valuable memento of her husband's baseball career.
She had the decency not to sell off the silver set from Barney Dreyfuss. Instead, she gave it away in piecemeal lots to family members, a way to keep up appearances of affluence when a wedding or birthday came up. My great-grandmother Gladys, the original source of this story, had a dozen fruit knives from the 1909 Pirates set; her daughter-in-law Elinor, my grandmother, ended up with a half-dozen demitasse spoons.
(Note to youngsters: a demitasse is a half-sized coffee cup, a foreign concept to a culture where Starbucks gives us grande, venti, and 30 other synonyms for "caffeine overload," while Dunkin' Donuts dispenses with the high-toned names and just serves big honkin' coffees. On the whole, people were less jittery in 1909.)
In today's baseball memorabilia market, a silver set that old and that big (a dozen fruit knives, remember), given as a reward for a World Series victory, would be worth a small fortune. But it's gone, dispersed to the four corners of the country, the origin of the scattered pieces probably forgotten by many or most of the people who have them today. It's beyond the remotest hope of recovery, just as was the rest of Blanche Locke's fortune.
When she finally died, a family friend, John Harris, had to pay for her funeral. Harris, also from the Pittsburgh area, had once had the handling of Blanche's money, to keep her from spending it all. Harris had his own measure of fame: He was co-founder and owner of the Ice Capades.
So it is sadly obvious that Blanche Locke would have been a dreadful, perhaps ruinous, owner for the Philadelphia Phillies. And for all that, it is still plausible that she would have been better for them than William Baker was. I've read one website refer to him as "idiotic and incompetent," and there is slim evidence to the contrary.
The up-and-down Phillies backed into a pennant in 1915, two years after Baker took over, behind the superb pitching of Grover Cleveland Alexander. Once Baker got rid of Alexander, though, nothing was left to buoy up the team. It sank below .500 in 1918, where it would be for 30 of the next 31 seasons, the string broken only by a 78-76 record in 1932. Baker was dead and gone by '32, but he left a legacy that indicated The New York Times knew what it was talking about.
Talking about Blanche side-steps the real counter-scenario: What if William Locke had lived?
Most indications are that he would have been a good steward of the Phillies, guiding them with intelligence and experience. The biggest strike against him was how much he liked to give jobs to relatives, as the Baker debacle after his death would demonstrate. Of course, Locke hadn't been planning for his cousin to take over in seven months. He was thinking "share the wealth," not "imperil my legacy."
Beating Baker's record at Philadelphia—one pennant, three winning seasons, and seven last places in 16 years—does not seem hard. In the short term, though, Baker might have had an edge. Possibly the one good move Baker made as owner came early, helping the Phillies to their pennant, and it's a move Locke might not have made. It was the hiring, after the 1914 season, of manager Pat Moran.
In his book Evaluating Baseball's Managers, THT's Chris Jaffe offers Moran as maybe the most underrated manager ever. He ranks in Jaffe's top 20 managers all-time, in just a nine-year career. The one great weakness Pat Moran had can be guessed from his nickname: "Whiskey Face."
The abstemious Locke had worked frictionlessly with tippling players, whom it was someone else's responsibility to sign, trade, sell or release. He could probably have stood to keep the bibulous Pete Alexander on his Phillies. Actively handing over the responsibilities of manager to an alcoholic, on the other hand, might have been a step beyond him.
Philly won an unusually bunched NL (last place only 21 games behind first) by seven games in 1915. Could they have won without Moran? Just subtracting Moran's average annual contribution to his teams, as per Jaffe, makes it a photo-finish. Or Locke might have found his own above-average manager, or he might have made one signing or trade better than his cousin that tipped the balance. At this far remove, if I don't want to engage in fiction writing, the only honest answer is "maybe."
So the long answer is, Locke would have made the Phillies a better team in the long term, though perhaps at the cost of their only pennant between inception and 1950 that he might not necessarily have gotten back with his improved club. (The short answer is, "Could they have been worse?")
For this personal story, there is also a more personal what-if. When I first heard the tale, the much younger me couldn't help a selfish regret that the team had passed out of the family's hands. If William hadn't died young, if Blanche hadn't had to sell out, the team might have stayed in the family. Since he was childless, the Phils wouldn't have gone to his kids, so … there was this measurable chance that today my immediate family—or even I—would own the Philadelphia Phillies.
An immature fantasy, admittedly. How many baseball teams have remained under the ownership of one family for 80 (then) or a hundred (now) years at a time? How many family owners are there today, in this era of corporate control of baseball teams? On the other hand, Locke did like keeping things in the family, more than I knew at the time. If any team was going to stay a family affair for a century, Locke's tenure would been a solid foundation for such an event.
If I really want to cut short the romanticizing about sorta-maybe owning the Phillies, though, I remember this: William married into the family, but Blanche was blood. If I, or my kin, were going to resemble either one as a baseball owner, genetics says it would be her. Folks, nobody needs that.
So never mind the long-lost long-shot at owning a billion-dollar baseball team. (If the deities of baseball want to make it up to me, they can swing something with the demi-gods of Powerball.) I'll have to live with that tenuous family link to the man who made a little bit of baseball history a hundred years ago today. Especially after researching this article, I can do that gladly.
For William Locke proved himself a man one can be proud of being connected to, an unsung pillar of the baseball community. I still carry the regret that a William Locke who lived his full life would have made not only the Phillies, but baseball itself, better for having been part of it.
But after all I have learned, I can content myself with the conviction that, while the Pirates and Phillies had him, he did.
References & Resources
I have enough sources to make this section tediously long if I so chose. Instead, I'll use this space to acknowledge, as the origins of the above work, the oral reminiscences of Gladys Taylor (1896-1993) and Elinor Taylor (1926-1994). They did not live to learn the full story, but now it is told. Love you, Mimi and Nana.
A writer for The Hardball Times, Shane has been writing about baseball and science fiction since 1997. His stories have been translated into French, Russian and Japanese, and he was nominated for the 2002 Hugo Award.