On January 26, 1932, 37-year-old Philip K. Wrigley inherited ownership of the Chicago Cubs (as well as a mammoth chewing gum fortune) from his father. The new owner was immediately successful, as the Cubs won the National League pennant in 1932. The Cubs would remain one of the dominant franchises in the league for more than a decade, winning additional pennants in 1935, '38, and '45.
But following World War II, Wrigley's Cubs suddenly began to struggle, and dropped to the basement or close to it. The rough period lasted a few years, and then a few more. Nothing Wrigley did seemed to work. (It should be understood that Wrigley never employed a General Manager; he relied upon a small staff of Vice Presidents and confidants, but Wrigley was the active authority in major decisions.) In the decade of the 1950s, the Cubs' lineup presented three seasons of slugging RBI champion MVPs (Hank Sauer in 1952, and the spectacular Ernie Banks in 1958 and '59), but never did the team win more games than it lost, and never did it reach the first division.
In 1960, the team fell back from the modest fifth-place mediocrity it had managed to achieve in '58 and '59 to a dreadful seventh place finish, at 60-94 – their worst record since 1901. The following off-season, manager Lou Boudreau refused to sign Wrigley's offer of a one-year contract, and held out for the security of a multi-year deal.
It was the last straw for Wrigley. He had had enough. Not only was he in no mood to give in to Boudreau's demand, he was in no mood to deal with any other manager either. He was ready to try something new, something bold, something completely unprecedented.
The College of Coaches
Wrigley devised a master plan quite unlike anything that had ever been presented in the history of professional baseball. For 1961, the Chicago Cubs would play without a manager. Instead, Wrigley, claiming that the one-man managerial system was outmoded and totally unnecessary, hired a team of eight coaches. He announced that one of the coaches would serve as "head coach" for a short period, and then be replaced in that role by a different coach, and then a different one, and so on.
Wrigley wasn't especially clear as to when or why the head coach would rotate, or for that matter, how it was this system was an improvement upon the single-manager format. Nevertheless, they plunged forward. Vedie Himsl was the first to inhabit the head coach role, for a grand total of 31 games. Then Harry Craft took over for the next 16, and then stepped aside for 34-year-old erstwhile backup catcher El Tappe, who head coached for the near-eternity of 95 games. But for the 1961 season's final 12 games, it was time to hand the reins over to Lou Klein. Alas, the Cubs had a losing record in all four stints, on their way to a 64-90 mark, and another seventh-place finish. Little improvement appeared to have been accomplished.
Yet the 1961 Cubs' lineup featured a pair of young sluggers who were extremely impressive. Twenty-three-year-old Billy Williams won the regular left field job, and hit .278 with 25 homers and 86 RBI, and was voted the National League's Rookie of the Year. Twenty-one-year-old third baseman Ron Santo was perhaps even better, at .284 with 23 home runs, 83 RBI, and 73 walks; were it not for Santo's 95 major league games as a 20-year-old in 1960, he likely would have beaten out Williams as ROY. Perhaps real improvement for the Cubs was just around the corner.
Ernie to First
One challenge the team faced going into 1962 was what to do with their best player. Ernie Banks had been the regular shortstop since September of 1953, and had delivered historically brilliant superstar play for much of that time. But in 1961, at age 30, he was bothered by knee trouble, and though still a star performer, his production was at its lowest since 1954. Trying to come up with a way to relieve the strain on his ailing knees, the Cubs toyed with Banks in left field (23 games) and first base (7 games) in '61.
For 1962, the club decided to commit Banks to first base full-time. This move made sense: it was the obvious way to help protect their slugger's health, and they had plenty of room at first base, as incumbent Ed Bouchee had been a major disappointment, and was let go to the New York Mets in the expansion draft of October 1961. To replace Banks at short, the Cubs had on hand 27-year-old Andre Rodgers, who had hit well in a utility role in '61, and appeared perhaps ready to fulfill the promise suggested by his outstanding minor league career.
Just as in 1961, the '62 Cubs gave spots in the regular lineup to two more rookies. Twenty-year-old defensive whiz Ken Hubbs, who had played mostly shortstop in the minors, was installed at second base. In center field, the Cubs went with a lightning-fast 23-year-old named Lou Brock.
One thing the team didn't change was the managerial system: the college of coaches was retained. The only twist for this year was that instead of a panel of eight, the Cubs deployed ten coaches. El Tappe started the season as head coach, and after 20 games (of which 16 were losses), it was time for Lou Klein again. Thirty games later Charlie Metro was rotated in, and Metro stayed in the role for the remainder of the season's 112 games. But results weren't forthcoming, to say the least: the '62 Cubs were 59-103, the very worst record in the entire history of the franchise, dating all the way to 1876. Only the catastrophically terrible New York Mets were worse in 1962.
The Cubs that year featured one strength: the middle of the batting order, in which Williams, Banks, and right fielder George Altman combined for a .294 average, 81 home runs, and 269 RBI. However, the entire rest of the roster combined for a .233 average, 45 home runs, and 331 RBI. Santo slumped terribly, to 227/302/358, although the team demonstrated remarkable faith by playing him in 162 games nonetheless. Hubbs was named National League Rookie of the Year, but that was on the basis of his Gold Glove-winning defensive work (ahead of Bill Mazeroski!) at second base; Hubbs and Brock combined to provide the team a number two and a leadoff batter in the order with on-base percentages of .299 and .319 respectively.
But the Cubs' biggest problem was their pitching: only the Mets had a higher staff ERA than the Cubs' 4.54, their worst since 1953 and second-worst since 1930. Among their most perplexing issues was highly prized 22-year-old southpaw Dick Ellsworth, who backslid terribly from decent rookie and sophomore seasons in 1960 and 1961 to a horrendous 9-20, 5.09 performance in 1962.
Trading with the Cardinals for Pitching: Round One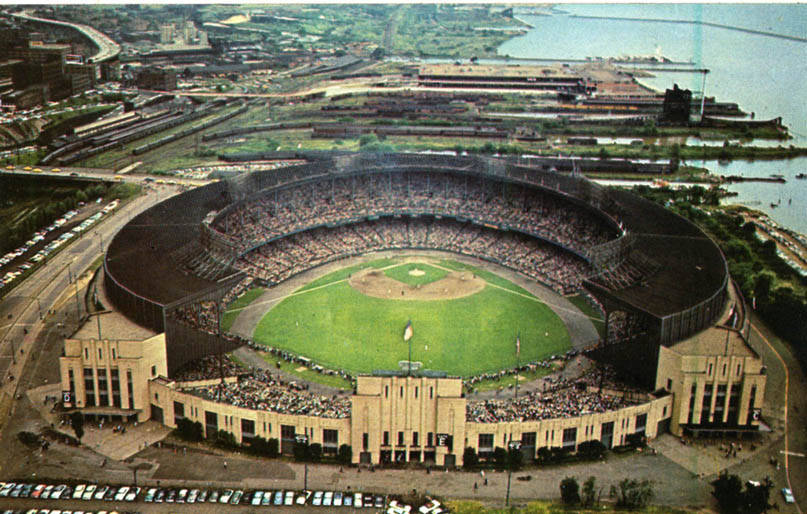 So in October of 1962, the Cubs made their biggest trade in many years, designed entirely to address the pitching issue. Altman, who had been their best all-around hitter in 1961-62, was sent to the St. Louis Cardinals along with struggling starting pitcher Don Cardwell and a backup catcher, in exchange for dependable workhorse starting pitcher Larry Jackson, inconsistent-but-sometimes-brilliant ace reliever Lindy McDaniel, and a backup catcher.
No other major changes were made for 1963. The college of coaches was back again, but with three modifications:
– Instead of ten coaches, the staff was now comprised of twelve.
– The coaches were now working under an athletic director, Colonel Robert Whitlow.
– One coach would be designated as head coach, and remain in that capacity all season: Bob Kennedy.
Here's how Bill Wise in the 1964 Official Baseball Almanac described what proceeded:
Whitlow started slowly, charting every pitch from a box seat behind home plate. Then, like any athletic director, he tried to set up a schedule for future years. (One wit suggested the Cubs play Notre Dame and Yale but the National League sort of likes the clubs to continue playing each other.) Whitlow also had a fence installed above the brick wall in center field, so the ivy could grow up there and give the hitters a green background.

Kennedy made it clear early in the season that he was the Cubs' leader. "I'm the team's boss," he barked. He let it be known that he didn't want anybody passing out free advice in the clubhouse, even athletic directors. The players knew he was running the team and they played hard for him. The result was mediocrity, refreshing in Chicago, and a contract renewal for Kennedy for 1964.
Mediocrity was specifically in the form of an 82-80 won-lost record, not much of a winning record but a winning record nonetheless, the team's first since 1946. It yielded only a seventh-place finish in the ten-team league, but the Cubs finished almost as close to first place (17 games behind) as they did to ninth (16 games ahead). It was cause for joy in Wrigleyville, as attendance jumped by more than 50% over that of 1962.
The team's improvement was entirely a function of dramatically improved pitching. The staff ERA was second best in the league, by far the best showing by the Cubs in that regard since the pennant-winning season of 1945. The new acquisitions Jackson and McDaniel were both huge keys: Jackson handled 275 innings and was sixth in the league in ERA at 2.55 (though poor run support limited his won-lost record to 14-18), and McDaniel was among the best relievers in baseball with 13 wins, 22 saves, and a 2.86 ERA in 57 games and 88 innings. But best of all was the stunning performance by the young Ellsworth: 22-10 with a 2.11 ERA (second in the major leagues only to Sandy Koufax) in 291 innings pitched; no Cub pitcher had handled more innings in a season since 1927.
Santo bounced back strongly from his dreadful 1962, and he and Williams provided the Cubs with two standout bats. But Ernie Banks suffered through a miserable year. Bill Wise again in the 1964 Official Baseball Almanac:
"They say it's a virus," Ernie said last August. Normally he is a blithe spirit (a "kook" in modern parlance) who seeks to bedevil you with a patter of inanity. Like, "Sure is a nice day for a game here at beautiful Wrigley Field, etc., etc." But Ernie wasn't very blithe last summer.

The doctors put him in the hospital, took all kinds of tests and eventually decided he was weak from subclinical mumps. "I'm just glad I got out," he sighed. "Sometimes you go in there and you don't get out." Ernie got out, but he hit .227 when he did.
Despite Banks' struggles, the Cubs felt they were on the upswing, and planned to go into 1964 with the roster basically intact (and with Kennedy firmly in place as head coach). Then on February 13, 1964, tragedy struck when Ken Hubbs was killed in the crash of his private plane, leaving a hole at second base.
The team started the 1964 season sluggishly, but got hot in late May and early June, and a 13-6 spurt left them poised at 27-27, in sixth place, five and a half games out of first, on June 15th.
Trading with the Cardinals for Pitching: Round Two
Among the Cubs' frustrations at that point had been the lack of development by 25-year-old Lou Brock. The left-handed-hitting outfielder dazzled everyone with his tools, not only blazing speed but also slashing power. But he had yet to develop any manner of strike zone discipline or the ability to make consistent contact, his fielding was erratic, and his arm was unimpressive. In mid-June of 1964 he was hitting 251/300/340 (OPS+ of 77). The Cubs were feeling ready to go with other options in right field, most notably Len Gabrielson, a big strong 24-year-old left-handed hitting prospect the Cubs had just acquired in early June from the Braves.
Meanwhile, the St. Louis Cardinals were trailing the Cubs in the standings, in eighth at 28-31, and were feeling quite frustrated themselves. They were ready to make a deal, and talked trade with the Cubs.
The Cardinals offered:
– Right-handed starting pitcher Ernie Broglio, 28 years old, 3-5, 3.50 so far in 1964, but 18-8, 2.99 in 1963, and one of the better pitchers in the league since 1960.
– Left-handed reliever Bobby Shantz, 38 years old, 1-3, 3.12 so far in 1964, but 6-4, 2.61 in 1963, and a very effective relief pitcher for many years.
– Left-handed-hitting outfielder Doug Clemens, 25 years old, hitting .205 in 78 at-bats so far in 1964, and yet to establish himself as a viable major leaguer, though he had hit pretty well in the minors.
In exchange for:
– Brock.
– Pitcher Jack Spring, 31 years old, a journeyman LOOGY (one of the very earliest such specimens) of little accomplishment, whom the Cubs had just purchased from the Angels in mid-May.
– Right-handed pitcher Paul Toth, 29 years old, who had done all right in a swingman role for the Cubs in 1963, but who had posted an 8.44 ERA in 4 games in early 1964 before being sent to triple-A, where he had put up an 11.57 ERA in 3 games.
The deal promised to significantly solidify the Cubs' pitching at minimal cost in the outfield. In all objectivity, one can see no reason for the Cubs not to have eagerly agreed to the trade.
To say that the deal didn't work out very well for Chicago is to engage in almost comic understatement, of course. The Cubs went 49-59 the rest of the way in 1964, and were effectively out of the pennant race by early August, winding up in eighth. Broglio was 4-7, 4.04 for the Cubs in '64 (and underwent elbow surgery that November), and Shantz was sold to the Phillies in mid-August. Gabrielson and Clemens shared right field in place of Brock, combining to hit 257/318/379 (OPS+ of 94) over the rest of '64. Brock himself — well, I hear he did all right in St. Louis.
Maybe This Time
But still the Cubs could see themselves as being on the verge of contending. Perhaps the way the 1964 Cardinals were able to vault themselves from eighth place in June to a World Championship in October only increased the Cubs' sense that they weren't that far away. They went into 1965 focusing on being ready to win now, adding veteran bats to the bench (George Altman, Harvey Kuenn, Ed Bailey, Harry Bright) and veteran arms to the bullpen (Frank Baumann, Ted Abernathy, Billy Hoeft). But they got their last glimpse of .500 in late May, and wound up with another eighth place finish. Kennedy was relieved of his duties as head coach in June (and moved up to the front office), and Lou Klein filled the role the rest of the way.
The 1964 and 1965 Cubs both demonstrated a pattern peculiar to earlier Cub teams: a striking contrast between a few core stars and a lackluster supporting cast. As in the late 1950s, when Banks' glittering MVP performances couldn't pull the rest of the roster up to .500, and as in 1962, when three hitters contributed nearly two-thirds of their home run production, the 1964-65 Cub attack pretty much started and ended with Williams, Santo, and Banks. Here they are for 1964:
Player         AB   2B  HR  RBI   BB   BA  OBP  SLG
Williams      645   39  33   98   59 .312 .370 .532
Santo         592   33  30  114   86 .312 .398 .564
Banks         591   29  23   95   36 .264 .307 .450
Total        1828  101  86  307  181 .296 .360 .516
Rest of Team 3717  138  59  302  318 .228 .289 .329
And for 1965:
Player         AB   2B  HR  RBI   BB   BA  OBP  SLG
Williams      645   39  34  108   65 .315 .377 .552
Santo         608   30  33  101   88 .285 .378 .510
Banks         612   25  28  106   55 .265 .328 .453
Total        1865   94  95  315  208 .288 .360 .506
Rest of Team 3675  108  39  275  324 .212 .276 .284
By the end of 1965, it was obvious that this particular formula wasn't destined for success. For 1966, Wrigley was ready to make very bold moves again, and send the organization in a very different direction. Stay tuned!
References & Resources
"The Chicago Cubs" chapter (pp. 106-138) written by Ed Burns, in The National League (Grosset & Dunlap, 1966), edited by Ed Fitzgerald, is a very informative and entertaining read.
The quotes from Bill Wise's 1964 Official Baseball Almanac (Gold Medal Books, 1964) are from pages 91-92 and page 91, respectively. Wise writes with a dry wit that elevates this annual above most others of the genre and period. I highly recommend this one if you can find it.
Ernie Broglio has lived with the ignominy of his half of the Brock trade for 40 years now, handling his misfortune with grace. I first met him when I was batboy for the Santa Clara University team, and he was the pitching coach. He was an intimidating figure to me then. I don't know him well, but a couple of my good friends do, and they're very fond of Ernie. He's quite active as a youth baseball coach in San Jose, with no plans to retire.
Steve Treder has been a co-author of every Hardball Times Annual publication since its inception in 2004. His work has also been featured in Nine, The National Pastime, and other publications. He has frequently been a presenter at baseball forums such as the SABR National Convention, the Nine Spring Training Conference, and the Cooperstown Symposium. When Steve grows up, he hopes to play center field for the San Francisco Giants.