Following the frustration of the 1964 and 1965 seasons (which we detailed here), Chicago Cubs owner Phil Wrigley committed to a dramatic change in direction for his franchise. The five-year experiment with the College of Coaches was ended. Wrigley was ready to hire an old-fashioned manager again.
And it wouldn't be just any manager. Leo Durocher – dapper, charismatic, passionate, and keenly intelligent — had achieved enormous fame and success as manager of the Brooklyn Dodgers and New York Giants between 1939 and 1955. He had also achieved a reputation for being self-aggrandizing, tactless, and imprudent. Despite his glittering on-field record, and despite the fact that clearly there was nothing in the world he wanted to do more than manage, he'd been unable to land another managerial post for ten years. But for 1966, Wrigley decided to give the 60-year-old Durocher the chance for which he'd been waiting so long.
But that wasn't all that would change for the Cubs in '66. Their flirtation with success in 1963 had led the club to adopt a "win now" approach in '64 and '65. But at Durocher's urging, the Cubs would now commit to a youth movement.
The Kids of '66
Two key members of the new-look Cubs had actually been introduced to the lineup in 1965. Glenn Beckert had been a shortstop and third baseman in the minors, but was converted to second base at the major league level in 1965 in an effort to fill the void still remaining following the death of Ken Hubbs. The slap-hitting Beckert struggled with the bat as a 24-year-old rookie in '65, hitting just .239, but he showed good skill in the field. Don Kessinger had been rushed to the majors at age 22 in mid-season 1965, after the Cubs had given up on Andre Rodgers following 1964, and Rodgers' replacement, Roberto Pena, had been a bust. Even more than Beckert, Kessinger was overmatched at the plate in '65, but he had also demonstrated ample defensive aptitude.
Durocher, a brilliant defensive shortstop himself in his long major league career, would take a particular liking to Kessinger, and a special interest in developing the talented young double-play combo at the heart of the young Cubs.
Ken Holtzman had been the Cubs' fourth-round pick in the first-ever amateur free agent draft in June of 1965. The 19-year-old southpaw had blown away the hitters in two low minor leagues over the rest of the summer, and earned a cup of coffee in the majors that September. In the spring of 1966, Durocher wouldn't hear of sending Holtzman out for further minor league seasoning. In his first big league start, April 24, 1966, he beat Don Drysdale and the Dodgers, 2-0, and Holtzman would remain in the rotation all season long.
Two key trades produced four more outstanding young talents. In December of 1965, the Cubs sent stalwart reliever Lindy McDaniel, along with journeyman outfielder Don Landrum, to the San Francisco Giants for two triple-A prospects: catcher Randy Hundley and pitcher Bill Hands. Then in April of 1966, a bit more than a week into the new season, the Cubs parted with two more of their key veteran pitchers, Larry Jackson and Bob Buhl. In return the Philadelphia Phillies sent the Cubs a utility outfielder-first baseman, John Herrnstein, plus two highly-regarded prospects: center fielder Adolfo Phillips and pitcher Ferguson Jenkins.
These youngsters were all given key roles on the 1966 Cubs. Durocher stuck with them when they struggled, and struggle they did: the club matched its franchise-worst 1962 record of 59-103, and they found themselves playing the discomfiting role of being the first team ever to nose the New York Mets out of last place. But a closer look at the '66 Cubs revealed some reasons to believe that better times might be ahead. Not only had several impressively talented young players been given time and space to develop, there was evidence that the development was yielding rapid improvement in results: badly as the ball club played overall, their record over August and September was 27-30. This was Jack Zanger's outlook in his annual, Major League Baseball 1967:
… the Cubs, who have occupied the second division for the past 20 years, may be in the process of engineering a break-out. It may not occur this year, but Leo Durocher is putting together a pretty frisky gang that will bear watching.
Zanger's prediction for the Cubs' 1967 finish was ninth place.
The Breakthrough of '67
Ninth place? Try this on for size: on July 3rd, 1967, the Cubs were 46-29 – tied with the St. Louis Cardinals for first place in the National League, with the best record in the major leagues, leading the majors in runs scored by a wide margin, with the best Pythagorean record in the majors. Not quite ninth place.
It was the high point; they lost their next seven in a row, and wound up at 87-74, in third place. But the season was a colossal success, obviously, vastly beyond anyone's wildest expectations. Durocher was the toast of the town, lauded far and wide as a tactical and motivational genius. Here's what Zanger had to say in Major League Baseball 1968:
There is no better catalyst in baseball than Leo Durocher. Pour Leo into any company and the resulting chemical reaction will be highly combustible. His latest lab is Chicago, where in two years he shook up the Cubs so well that he has transformed them from a cellar club to a pennant contender … that's Leo the Lion and the effect he can have on a ballclub … what a manager he has become.
Ron Santo in 1967 was brilliant as usual. But unlike previous Cubs' lineups, this one surrounded him with other productive bats. Billy Williams didn't have his best year, but he was still excellent. The 36-year-old Ernie Banks remained a productive hitter. Phillips was an emerging star, and both Hundley and Beckert complemented outstanding defensive work by being among the best hitters in the league at their positions. The Cubs led the league in runs scored.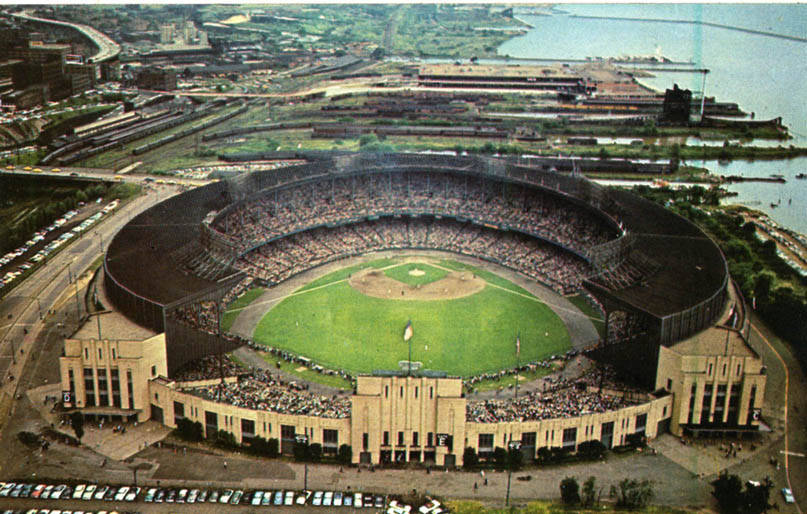 But by far, the most dramatic improvement in the Cubs was in pitching. Jenkins broke through magnificently at the age of 24, winning 20 games and finishing second in the league in strikeouts. Holtzman was limited to just 12 games due to Vietnam War-related Military Reserve duty, but in those appearances he was no less than 9-0. Hands was excellent in a long relief/spot starter swingman role. Two 22-year-old rookies – Rich Nye and Joe Niekro — with a grand total of 34 minor league games and 210 minor league innings between them before 1967, none as high as triple-A, combined for 71 games, 375 innings, and 23 wins for the '67 Cubs.
Zanger, whose optimistic forecast for the Cubs in his '67 annual had been ninth, picked them to win the pennant in 1968.
The Consolidation of '68
The Cubs didn't win the pennant in 1968. They finished in third, just as in 1967. Their record of 84-78 was not quite as good as in '67. In these regards the season might be seen as a disappointment, but it truly wasn't. The 1968 Cubs validated the 1967 version: they didn't collapse, didn't fall apart in the face of problems, didn't retreat to the familiar territory of the second division, even though they were languishing in ninth place (in a very tightly-bunched league) as late as mid-July.
The 1968 Cubs faced plenty of challenges. Both Nye and Niekro struggled as sophomores. Santo suffered a major dip in batting average. Phillips and Hundley both slumped too. Lou Johnson, whom they had acquired in hopes of solidifying their outfield, failed to hit well and was traded away in June.
But the Cubs were able to deal with these setbacks. The 37-year-old Banks was third in the league in home runs; Williams was fourth. Beckert led the league in runs scored; Santo and Williams tied for second in RBI. Jenkins won 20 games for the second straight year, and was second in the league in both innings and strikeouts. Hands stepped into the rotation and won 16 games. Phil Regan, picked up from the Dodgers at a bargain price in April, was brilliant in 127 innings out of the bullpen, leading the league in games finished and saves, and winning 10 games with an ERA+ of 144. Journeymen Jim Hickman, Al Spangler, and Willie Smith combined to form an effective outfield platoon to replace Johnson.
By holding it together in 1968, the Cubs proved to the league, and to themselves, that the sudden improvement of 1967 had been for real. This ball club was genuinely good, they were no fluke. Especially on the basis of their strong second half – their record from mid-July onward was the best in the league – the Cubs were ready to step forward as serious contenders in 1969.
The Heartbreak of '69
In the long and colorful history of the Chicago Cubs franchise, few seasons are as well-remembered (or bitterly remembered, by Cub fans) as 1969. Perhaps it's the most significant and emblematic Cub season of all; no one can doubt that it still casts a long shadow over our understanding, over the very psyche, of the franchise.
I won't spend much time here reciting the events of that season, simply because I'm confident they're familiar to everyone inclined to read an article such as this. Instead I'll address the questions of why what happened, happened, in the format of confronting what seems to be the Conventional Wisdom about the '69 Cubs. How about we start with this one:
Did the Cubs collapse down the stretch in '69 because Durocher rode his regulars too hard, not allowing them adequate rest? Wasn't Don Kessinger, in particular, ridden into the ground?
It's true that Kessinger tailed off significantly: he was hitting 296/359/400 at the end of July, and hit 223/278/294 the rest of the way. Santo, Hundley, Banks, and Beckert also all slumped badly in September.
But: if Kessinger had hit 296/359/400 all season long, it would have been head and shoulders above any other season of his career. As it was, his .698 overall 1969 OPS was a career high, and his 86 OPS+ was his second-best, well above his career average. It would be highly unrealistic to expect Kessinger to have done anything but cool off from the way he was hitting through July of 1969. Moreover, Durocher did give Kessinger some rest down the stretch: Kessinger played in only 20 of the 25 Cub's games in September, while his backup, Paul Popovich, had one of his busiest months of the season.
Similarly, the overall 1969 season performances of Santo, Hundley, Banks, and Beckert were quite in line with their career norms and progressions. The Cubs had no realistic reason to expect much more from any of these players than they got overall that year. Thus it's more accurate to say the Cubs' lineup was overperforming through 1969's early months than it is to say they choked when it counted; the team's September batting slump was primarily a case of Mr. Law of Averages (a.k.a Mr. Regression to the Mean) arriving a little late on his appointed rounds.
One final point here: the one Cub who never got any rest at all, Iron Man Billy Williams, who didn't miss a single game between mid-1963 and mid-1970, was the only Cub who hit well in September of '69, at .278 with 6 homers.
The corollary to the first question: Did the Cubs fall short in 1969 because of a weak bench?
While the Cubs' bench wasn't great, it was by no means weak. Three bench players made significant contributions. Willie Smith provided a productive left-handed power bat as a spot starter and pinch hitter (though like many Cubs, he was hot in the first half and cold in the second). Paul Popovich did an outstanding job as the primary utility infielder, filling in for the injured Beckert in June and hitting a robust .342, and hitting .312 in 154 at-bats overall. And most importantly, 32-year-old journeyman Jim Hickman stepped forward from his bench role and hit his way into the regular lineup in the second half; his sparkling .301, 10-homer, 25-RBI August was the catalyst for the team's strong 18-11 performance that month.
Al Spangler didn't have a good year, and the Cubs could have used a good backup catcher, but to blame the Cubs' bench for their struggles is to have an unrealistic expectation of how productive benches tend to be.
Did the '69 Cubs have a huge hole in center field?
Yes, yes they did. This is one that the Conventional Wisdom has right.
Adolfo Phillips had a world of talent. But when his hitting slumped, he brooded, and when he brooded, Durocher berated him, and the more Durocher berated him, the more he brooded, and the more he brooded, the worse he slumped. In 1967 it had appeared that superstardom was a real possibility; by early 1969 Phillips was no longer a regular anyplace except Durocher's doghouse. The Cubs traded him in June of '69 for Popovich, a move in which they got useful value in return, but which signaled a pattern for Cubs' trades that would be repeated often in the next few years: the deal filled one hole, but opened up another. The Cubs needed a good utility infielder, and got one in Popovich, but they had no good replacement for Phillips in center field.
The Cubs first went with 23-year-old rookie Don Young. When he didn't hit much, Durocher turned to 22-year-old rookie Jim Qualls, who hit even less. So it was back to Young, who hit less still. Finally in September Durocher installed 19-year-old rookie Oscar Gamble in center, who wasn't ready for prime time either. Failure to come up with anything close to league-average performance in center field was the major weakness of the 1969 Cubs.
Was the Cubs' bullpen a weakness?
No, their bullpen was all right. It would become a weakness in subsequent years (which we'll address next time), but in 1969 the Cubs' relief pitching, while not a strength, wasn't terrible.
Regan was unable to sustain the outstanding level of performance he had contributed in 1968, and down the stretch in '69 he was pretty bad. Clearly the Cubs could have used a better ace reliever than they had, but Regan's overall 1969 season was okay. And Regan was supplemented by Ted Abernathy, who had a decent year. (Why the starved-for-pitching Reds had surrendered Abernathy to the Cubs for next-to-nothing in January of '69 is a mystery.) And Hank Aguirre did okay as a LOOGY for the '69 Cubs.
What is accurate is to say that the 1969 Cubs lacked depth in their pitching. Dick Selma, acquired from the Padres in a shrewd April trade, did a very good job as a fourth starter/long relief swingman, but he could have used some help. The Cubs got precious little contribution from Rich Nye or anyone else on the staff, and it is the case that, excellent though they were, the Big Three of Jenkins, Hands, and Holtzman were required to carry a very heavy workload.
What about Mr. Cub?
Well, I'm glad you asked. Grace in defeat was never a quality of Leo Durocher, and he faced an avalanche of criticism in late 1969 and its aftermath. Among the things the (perhaps understandably) frustrated Durocher was prone to do in response to the heat he got was to point a finger in the direction of Ernie Banks, and his .186, 1-homer-in-86-at-bats September 1969 performance.
This is really a case in which Banks deserved a break — literally. He was 38 years old in 1969, and it's only reasonable to expect season-to-season declining performance from a player of such an age, and also to expect a certain amount of late-season fatigue.
Banks' entire career arc is among the most unusual in baseball history, of course. Through the age of 29 he was an inner-circle all-time great, and then, suddenly, injury and illness reduced him to a solid-but-not-really-a-star plateau that he held for nearly ten years. Indeed, the greatness of Banks's past served to distort the Cubs' (and everyone else's) perception of him through the decade of the 1960s. He continued to be considered a major star, and he continued to be given playing time as though he were a star, long after his performance warranted it.
Banks played on bad knees from 1961 onward, and his serious 1963 illness likely weakened him forever as well. Yet he was in the Cubs' lineup on a nearly everyday basis through the end of 1969, a fixture at first base and in the number five slot in the batting order, gathering well over 600 plate appearances most years, including '69. This probably wasn't the optimal way for the Cubs to have deployed him; his hitting was consistently good through most of the 1960s, but not everyday-regular-first-baseman good. A better way for the Cubs to have made use of Banks through those years would likely have been as a semi-regular: find some left-handed bats to platoon with him (left-handed-hitting first basemen are hardly difficult to come across), and give Banks regular rest and 300-to-450 at-bats a year. Such a usage pattern would have kept him sharper through long seasons (such as 1969), and placed the level of contribution he was capable of providing in more realistic perspective.
What about Santo and Williams?
Santo also took some flak from Durocher. I distinctly recall an interview with Durocher in which he described Santo as a guy who would hit like crazy in blowout games, but be unreliable in the clutch. And it is the case, of course, that at the end of August in 1969, Santo had 27 homers and 110 RBI, and he wound up with 29 and 123; his slugging percentage that September was .293.
But as indicated earlier, though 1969 overall wasn't Santo's best year, it was a long way from his worst. The Cubs wouldn't have been 83-52, in first place by 4 1/2 games, at the start of September had it not been for the brilliance of Santo's play.
Neither did Williams have his best year in '69; indeed his OPS+ of 119 that year would be his lowest figure of any season between 1962 and 1972. But when a 119 OPS+ is your worst year in a decade, you're one hell of a hitter.
To fault Santo and/or Williams for the failure of the 1969 Cubs to win their division is to commit the (too often committed) fallacy of blaming a team's best players for the weakness of its worst players. The Cubs didn't fall short in 1969 because either Santo or Williams failed to hold up their end of the bargain. It's neither Santo's nor Williams's fault that the Cubs had a black hole in center field, or that they were a couple of arms shy of a deep pitching staff.
The Legacy of '69
Nor is it the Cubs' fault in general that the 1969 New York Mets were a very good ball club. That the Cubs over the late-60s/early-70s period as a whole were generally a better team than the Mets doesn't mean the 1969 version of the Mets wasn't a formidable competitor. The '69 Mets significantly overperformed their Pythagorean record (100-62 vs. 92-70), but the '69 Cubs Pythagorean mark was just 93-69 – way too close for that particular metric (or any other) to indicate anything other than that the two teams were quite evenly matched.
Nonetheless, the form that the 1969 season took – the Cubs surging to a huge lead and then blowing it badly at the end – led to the understandable conclusion that the season was ultimately a major failure, a blatantly missed opportunity. For the next several years (and to some extent, one might even say, ever since), the Cubs had a single-minded focus on reversing the ugly '69 finish, on getting over the hump from contender to winner, on proving to the world (and to themselves) their true worthiness.
Stay tuned!
Steve Treder has been a co-author of every Hardball Times Annual publication since its inception in 2004. His work has also been featured in Nine, The National Pastime, and other publications. He has frequently been a presenter at baseball forums such as the SABR National Convention, the Nine Spring Training Conference, and the Cooperstown Symposium. When Steve grows up, he hopes to play center field for the San Francisco Giants.