On Wednesday night, Mike Doyle wasn't sure if the Congressional Baseball Game would go on as his Democrats physically blocked the Republican majority from conducting business on the floor of the U.S. House of Representatives. Twenty-four hours later, he stood in uniform in front of the dugout extolling the virtues of bipartisanship.
Tom Rooney started his Thursday a career .200/.200/.267 hitter. He ended it with the walkoff hit that lifted Republicans to their first baseball win in eight years.
Last week was perhaps the most tumultuous of an extraordinary year in Washington. But some traditions are as set in stone as the Gettysburg Address is in the Lincoln Memorial. The Congressional Baseball Game has been threatened by the Great Depression and two World Wars. It resurrected itself after congressional poohbahs banned baseball due to injuries. And on Thursday, June 23, 2016, it survived a postponement that had looked almost certain as rain drenched the dome of the U.S. Capitol where Democrats were staging a defiant sit-in over gun legislation.
It didn't take long—eight months, to be precise—after the first ex–major league baseball player was elected to Congress for him to organize the first Congressional Baseball Game. John Tener, an orphaned Irish immigrant, fashioned the first of his many successful careers by playing baseball in the sandlots of Pittsburgh. On a road trip through the Steel City, Cap Anson personally scouted Tener and declared him the answer to the pitching woes of the 1888 Chicago White Stockings (later renamed the Cubs), the National League's first dynasty. Tener pitched two seasons for Anson's White Stockings, notching a 3.40 ERA, and starred in Chicago owner Albert Spalding's round-the-world baseball tour the offseason in between. In 1890, he jumped to the ill-fated Players' League, posted a 7.31 ERA, and washed out of baseball.
But Tener had other talents, specifically for business and politics, and became a self-made millionaire and socialite back in Pittsburgh. In 1908, the progressive Republican won a seat in Congress, where he found an army of baseball fans as big as he was. Making friends on both sides of the aisle, he traded on his major league fame to organize a friendly baseball game between Democratic and Republican representatives at the home stadium of the Washington Senators. Perhaps because Tener himself was not allowed to pitch, Republicans lost the inaugural 1909 game, 26–16, though everyone declared the game a success for the $320.55 it raised for charity.
The game became an off-and-on annual tradition. During World War I, it raised money for the Red Cross. During the "Roaring Twenties,"  the first pitch was preceded by a parade featuring the Army and Navy bands, a live elephant, and a live donkey. During the Great Depression, the contest transitioned to a less grandiose game between members and the press, and, lacking its own version of the green-light letter, the Congressional Baseball Game stopped entirely during World War II. After VE Day in 1945, the old format—Democrats versus Republicans—made a triumphant return to Griffith Stadium, although both sides continued to uphold it as a friendly competition that emphasized what the players had in common over their differences.
Democratic Speaker Sam Rayburn, however, was not a fan. After California Democrat Clinton McKinnon broke his foot in 1949 and the 1956 game saw a violent collision at home plate, Rayburn forbade the game to continue. The legendary speaker went to the grave in November 1961 thinking he had killed the Congressional Baseball Game, but after a respectful interval—which just so happened to correspond with when the weather warmed up—the parties were back on the diamond in 1962, this time at the future RFK Stadium.
The Congressional Baseball Game has been played annually ever since. Its most impactful players are familiar names: Wilmer "Vinegar Bend" Mizell compiled a 3.85 ERA for the Cardinals, Pirates and Mets from 1952 to 1962 before being elected to Congress from North Carolina in 1968. The Republicans gleefully installed him as their starting pitcher, where he lasted all of two innings before Democrats demanded his removal. The GOP tried the same trick with Baseball Hall of Famer Jim Bunning, a 300-game winner and author of two no-hitters, after he was elected to Congress from Kentucky in 1987. This time, it backfired: at age 55, Bunning had lost the bite on his fastball and the break on his curve, and Democrats romped to a 15–14 win.
After the Senators left Washington, the Congressional Baseball Game was exiled to a succession of minor league parks in the DC suburbs, but they returned to RFK alongside the Nationals in 2005 and have enjoyed the modern major-league-caliber amenities of Nationals Park since 2008. The rosters added senators and women to their ranks, but (even as the Congressional Women's Softball Game has flourished) the game has stuck to its use of regulation baseballs and overhand throwing. And even as congressional politics have polarized to a degree not seen since the Civil War, the game still stands as a monument to putting differences aside and having fun with one's coworkers.
The rivalry has, however, been rather one-sided recently; Democrats entered 2016 on a seven-game winning streak. They owe their success to the game's latest star player: Louisiana Rep. Cedric Richmond, the .786/.850/1.143 hitter who also boasts an 80-mile-per-hour fastball. In 2011, Richmond took a no-hitter into the sixth inning of the seven-inning game. In 2012, he struck out 16. In 2013, he threw a shutout. So in 2016, Republicans started practicing to hit Richmond in April.
Motivated to end their near-decade of embarrassment, Republicans often start their 7 a.m. practices at 6:30. Texas Rep. Roger Williams, a former Braves minor-leaguer and current GOP bench coach, starts groundskeeping as early as 6. This year's practices were no joke: Republicans performed rapid-fire infield and outfield drills before moving on to live batting practice from in-their-prime college athletes fished out of the deep congressional intern pool. By June, players were confident they were ready for Richmond's heat.
But they weren't ready for the heat brought by House gun-control advocates. At 11:25 a.m. on Wednesday, June 22—10 days after the deadliest mass shooting in American history and one day before the scheduled Congressional Baseball Game—a group of Democratic representatives sat down on the House floor. They vowed not to budge—blocking the House from adjourning to a planned recess—before Republican leadership allowed a vote on a bill to prevent people on the no-fly list from buying guns. By evening, most of the Democratic caucus had joined them in solidarity, chanting "No bill, no break!" as Speaker Paul Ryan attempted to transact the House's final business of the session over the commotion. A series of miscellaneous votes, including a bill to fight the Zika virus, was finally held after midnight. At 3:19 am on game day morning, the House was gaveled into recess, and exhausted Republicans went home to bed. Some Democrats followed suit, but a few dozen stayed and camped out on the House floor. Reporters and players alike wondered aloud if the sit-in, entering its second day, would cancel the Congressional Baseball Game. The symbolism of canceling Washington's final remnant of bipartisan camaraderie weighed heavily on the proceedings.
When the sun rose on Thursday, no one in Washington could see it through the gathering rain clouds. Even as a steady rain fell on Nationals Park and Democrats remained huddled on the House floor, Texas Rep. Joe Barton, the manager of the Republican team, tweeted that the Congressional Baseball Game was on. His opposite number, Pennsylvania Rep. Mike Doyle, appeared in uniform at Nationals Park and expressed confidence that his squad would show up as well. The half-million dollars the game now raises annually for charity was too good a cause to politicize, he maintained. Besides, the sit-in "doesn't require all 180 [Democratic congressmen] to be there at once. You can find 18 guys to take a break and try to win a ballgame." As it turned out, he wouldn't need to. At 1:04 pm on game day, without a Congress in session to try to convince, Democrats ended their sit-in. Members headed home and suited up for what would be no ordinary Congressional Baseball Game.
It was a bad sign for Democrats when they showed up already fatigued from the events of the previous 24 hours. Most players were running on very little sleep. New York Democrat Joe Crowley said he had lost track of which day it was. Michigan Democrat Dan Kildee had not slept at all. Most ominously, their ace Richmond warmed up the bullpen, aiming to pitch his sixth straight complete game, on just three hours' rest.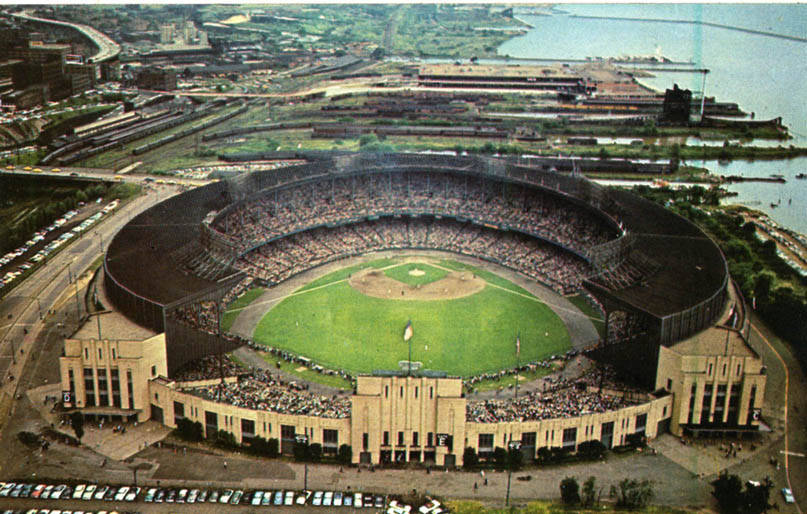 From the first inning, it was clear that Richmond did not have his command. He walked Arizona Sen.  Jeff Flake, the second Republican batter of the game, and then yielded two hard hits: one a double by Texas Rep. Kevin Brady, the other a sacrifice fly to center by Indiana Rep. Marlin Stutzman. The Republicans' practice had paid off, and they had drawn first blood.
On the other side of the ball, Republican hurler Mark Walker, a North Carolina freshman representative, was making the Democratic batsmen look foolish. His repertoire consisted entirely of what Doyle called "junk"—curveballs, knuckleballs, even the occasional eephus. He had no idea where the ball was going—he walked five in the first three innings—but Democrats could make only feeble contact when they swung. Walker survived his first three frames with not only no runs, but also no hits allowed.
Richmond tried his best to match Walker's pace for bases on balls. To start the bottom of the third, he walked Pennsylvania Rep. Ryan Costello, then sent him to second on a wild pitch. Flake singled, Brady walked, and Stutzman hit his second sacrifice fly to make it 2–0 Republicans. Michigan Rep. Mike Bishop followed with another base hit: 3–0.
Next up was GOP first baseman Tom Rooney, who had always been an easy out for Democrats in past Congressional Baseball Games. The Florida representative entered the game a career 3-for-15 with five strikeouts, which he added to with a punchout in the second. Here in the third, he bounced a dribbler back to the mound, and Richmond threw to California Rep. Jared Huffman at third base for the force out. Huffman received the throw directly in the baseline just as Republican pinch-runner Kevin Yoder, a Kansas representative, barreled in. With both hands, Yoder shoved Huffman in the shoulder, sending him staggering back into foul territory. The Democratic half of the crowd gasped and booed; to them, Yoder's frustration at the sit-in had clearly boiled over into violence against one of its active participants in Huffman.
Before the game, players had been adamant that this wouldn't happen. Despite media predictions of beanballs and derision from the two fan bases ("Shouldn't You Be Sitting Down Somewhere?" read one GOP staffer's sign), the representatives themselves were all singing the same bipartisan tune. "Most of the players have personal relationships" across the aisle, Doyle insisted. "Everyone is good about separating politics from the game." His fellow Democrat, Colorado's Jared Polis, told the Washington Post: "Democrats and Republicans are always going to have differences on the issues, but the personal relationships are strong." On the GOP side, New Mexico Representative Steve Pearce (no relation to the Rays slugger) claimed that the players "just set that stuff aside. I don't know anyone who's mentioned [the sit-in]." But the similarity to their sound bytes just made them feel rehearsed, and clearly tensions existed to try to gloss over. But in that third inning, the teams' better angels prevailed. No more punches were thrown, and no benches cleared—Yoder turned back to the GOP dugout, and Huffman just shrugged—but for one emotional moment, it looked like animal competition had overpowered the game's putative purpose.
In the top of the fourth, perhaps riding an adrenaline rush from the incident, Democrats broke through against Walker with two triples, including one by Huffman to straightaway center field. But they scored just one run, and Republicans quickly regained the momentum. After Georgia Rep. Barry Loudermilk reached on an error, Kentucky Sen. Rand Paul strode to the plate with a legacy to live up to. Paul's father, the libertarian hero Ron Paul, not only fore-ran Senator Paul in running for president, but he also set a high baseball bar for his son: a .294 batting average and a place in the Congressional Baseball Hall of Fame. The previous year, as the first active presidential candidate ever to play in the game, the younger Paul dreamed about reaching the lofty heights of his father, Gerald Ford, and George H.W. Bush—three men who share the distinction of homering in the Congressional Baseball Game.
Yet Paul, after going 0-for-2 in 2015, dropping out of the presidential race, and grounding out in the second inning in 2016, had just one single in eight career at-bats. That changed as he poked a seeing-eye single between first and second base. On a relay throw to home plate, Richmond threw the ball away, allowing Loudermilk's pinch-runner to score. Before the game, Doyle had bragged about his players' defensive discipline not to make bad throws in an effort to do the impossible: "We don't do fancy plays." Now, on the heels of two Democratic errors, the score was 4–1 Republicans.
One more run crossed the plate that inning, and Richmond coughed up another in the fifth. Democrats entered the top of the sixth inning down 6–1. Leading off the inning, Richmond grounded to Costello at shortstop, owner of the GOP's second-highest WAR despite having played just one career game. Told of that stat before the game, Costello cautioned, "Well, we'll see where I am after Year Two!" He didn't help his cause; Costello's throw was offline, and Richmond reached. Democratic momentum grew with a HBP, a single, and another HBP, sending Walker to the showers with the bases loaded and one run already across.
The bullpen couldn't hold it. Huffman slashed a two-run single; an error scored a fourth run and brought up Chris Murphy. One week earlier, Murphy had gone from anonymous junior senator from Connecticut to national progressive celebrity when he rose to speak on Wednesday, June 15, at 11:21 a.m. and did not sit down again until 2:11 the next morning. He ended his filibuster only when Senate Republicans agreed to a vote on gun-control legislation. Although the compromise bills were ultimately defeated, his defiant stand whipped Democrats into a frenzy and helped inspire the sit-in. To exuberant chants of "Fil-i-bus-ter! Fil-i-bus-ter!" the catcher in a .222/.300/.222 slump lined a single to keep the line moving.
The Democratic crowd groaned as the next batter hit a tailor-made double-play ball right at Costello—then shrieked as Costello's throw home sailed over the catcher's head. The game was tied on the shortstop's second error of the inning. Republicans got their double play on the next plate appearance, but it too brought home a runner. Soon after, Polis hit a pop fly to shortstop, where Costello squirmed a bit underneath the ball before snowconing it for the third out. Democrats' improbable rally was over; they were six defensive outs away from a 7–6 win.
A clearly laboring Richmond returned to the mound for the bottom of the sixth and immediately allowed two hits, but his defense bailed him out: second baseman Raul Ruiz of California pulled off a slick double play, and the third out came when the overeager lead Republican runner broke for home plate on a wild pitch that didn't quite trickle far enough away from the plate. Democrats failed to score in the top of the seventh.
At first, Doyle hoped that Richmond could finish off the complete game. But after Costello, the first to bat in the bottom of the seventh, ironically reached on the shortstop's error, he evidently decided that was asking too much of his spent ace. The skipper motioned in to center field; Democrats groaned and Republicans cheered. Florida Representative Patrick Murphy would be making his pitching debut.
The ambitious 33-year-old was not having the best week. The previous morning, his campaign to become the upper chamber's second Senator Murphy got significantly harder when Republican Sen.  Marco Rubio reversed his decision to retire following his failed run for president. Then, that evening, a bombshell report from Miami revealed that Murphy had misrepresented his qualifications when he had first run for Congress. The Democratic Party, which had placed all its bets with Murphy in its effort to flip Rubio's swing Senate seat into the blue column, was equal parts mortified and furious with the young prospect. Yet here in the final inning of the Congressional Baseball Game, they had no choice but to place their faith in him once again.
Now it was the Republican crowd's turn to be raucous. As Murphy stood sweating in his orange jersey, they bellowed, "Mar-co Roo-bee-oh! Mar-co Roo-bee-oh!" Costello stole second base as Murphy worked the count to Jeff Flake. The Democratic crowd, now standing and biting their lips, worked up a response: "You've got Trump!" But they also, at this moment, had Flake. He pulled a ball to right field. It dropped. Costello motored around third and fist-pumped as he knotted the game at seven all. Murphy had once again blown it for the Democrats.
A Brady single put the winning run—represented by pinch-runner Illinois Rep. Robert Dold—at second base, and glee rippled through the Republican side of the park. The "Roo-bee-oh!" chants grew louder and faster, even as Stutzman fouled out and Bishop grounded into a fielder's choice. Murphy was barely holding it together, but he was holding it together, with two men out and with the light-hitting Rooney at the plate. The two Floridians stared each other down, the righty-throwing lefty against the righty-batting righty. But Rooney was determined to strike a blow for his friend Marco. With a hearty hack, he hit the pitch off-center, popping it to an empty patch of right field. Dold streamed home, hands raised in the air, as he saw it land between the fielder and the foul line. The Republicans mobbed him at home plate. Their losing streak was over. They had shed their ignominy. They were back in power. At least until next week.
2016 CONGRESSIONAL BASEBALL GAME RESULTS
| | | | | | | | | | | |
| --- | --- | --- | --- | --- | --- | --- | --- | --- | --- | --- |
| Inning | 1 | 2 | 3 | 4 | 5 | 6 | 7 | R | H | E |
| Democrats | 0 | 0 | 0 | 1 | 0 | 6 | 0 | 7 |  7 | 3 |
| Republicans | 1 | 0 | 2 | 2 | 1 | 0 | 2 | 8 | 13 | 3 |
WP: Patrick Meehan (1–0)
LP: Patrick Murphy (0–1)
References & Resources
Nathaniel Rakich writes about politics and baseball at
Baseballot
. He has also written for
The New Yorker
, Grantland,
The New Republic
, and Let's Go Travel Guides. Follow him on Twitter
@baseballot
.