Just a few months ago, any freelance scout or draft guru worth our time was praising the historic depth of this draft in terms of all the quality pitching. As we get closer to Monday's draft, though, most pundits are now calling for everyone to calm down—that the pitching is good but it's nothing worth taking a bullet for, etc.
Obviously, the uncertainty at the top of the draft could be a cause. Also, the power outage at the college level could be a culprit, especially in the wide division between above-average pitchers and the few very good hitters. But I do know that the amount of quality available will make some teams richer in terms of prospect depth next offseason.
Below, is my one and only attempt at "mocking" this year's amateur draft. Please note that 60 to 70 percent of these picks were taken by researching other draft sites (see references at the end of this article) while the other 30 percent are mere speculation.
1. Pittsburgh Pirates: Gerrit Cole, RHP, UCLA
A few months ago, Cole looked like the legitimate No. 1 pick, but a few bad outings in early May had many pundits questioning his value. Recently, his command has been sharp and he returns as the favorite for the top spot.
Looking at Cole's repertoire, he lives off his high-90s four-seam fastball and excellent two-seamer. Both his change and slider grade above average—he has no curveball to speak of. This could change if the Pirates decide to re-acquaint him with this pitch, but many scouts think he is a bona fide front end starter without it.
2. Seattle Mariners: Anthony Rendon, 3B, Rice
Rendon has also shared mention as a possible No. 1 pick, but a shoulder injury has only put more worry on his size (he officially measures as a tall 5-foot-11). Rendon has a lot of talent and is one of the few legitimate middle-of-the-order bats available, but his decision to keep his medical reports secret could make a few teams go elsewhere. According to Baseball America, Seattle seems to be focused on acquiring a bat. There is a very strong chance that the team could take Derek "Bubba" Starling at this spot. General manager, Jack Zduriencik, a highly regarded amateur talent evaluator, has been high on Starling along with fellow high school shortstop Francisco Lindor.
I understand that Jack Z. has been quite vocal about Rendon and Team Boras' refusal to release his medical report. It does cast some suspicion on the extent of his injury, but Rendon's bat is special enough for the team to move ahead with this pick.
3. Arizona Diamondbacks: Danny Hultzen, LHP, Virginia
The Diamondbacks have made no secret about their desire to land Hultzen, who scouts near-unanimously agree is one of the more polished pitchers in this draft, but I'm sure the plan was to take him later with their seventh pick. Unfortunately (for the D-backs) that won't happen—Hultzen has been on everyone's radar after his recent outings.
His weapon of choice is his plus change-up, which many scouts have put a 65 future grade on (based on the 20 to 80 scouting scale). Hultzen also shows a fastball that has occasionally touched 95 mph, according to Nick Faleris' scouting report at Diamond Scape. Hultzen's rise in velocity could be attributed to his decision to take last summer off and an increase in workload once he turns pro could see his velocity dip back down to the 89-92 mph range.
Hultzen has his red flags, one of them being his mechanics. According to Adam Foster at Project Prospect, Hultzen has a tendency to "plant then leverage," which means that he drags his arm late after planting his front foot. Hultzen's three-quarter delivery has drawn some criticism due to its possible lack of deception, but his ability to rise fast in the minors makse him a very attractive option.
4. Baltimore Orioles: Dylan Bundy, RHP, Owasso High School
This is pretty much a slam dunk among those reporting back with inside information. Based on Scouting Director Joe Jordan's tendency to go with polished left-handed pitchers, I was inclined to pencil in Jed Bradley's name but with the attention he is receiving from the O's it would be a surprise if the team didn't take Bundy if available. Bundy comes with the reputation as a pure power righty with a plus-plus curveball and an above average cutter. He also has a feel for the change-up and scouts feel that should play well above average in the near future.
Despite his brother, Bobby Bundy, being in the Orioles system, don't expect a family discount. His bonus demands will be high if the team wants to pull him away the University of Texas.
5. Kansas City Royals: Derek "Bubba" Starling, OF, Gardner Edgerton High School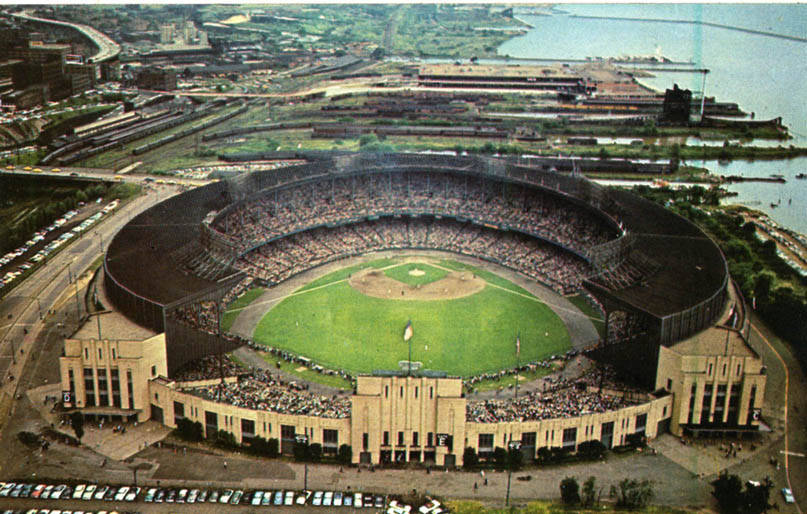 It gets interesting here. Recently, there was speculation that the Royals have no interest in Bubba. The Royals have been linked to a number of players and do not seem locked in on one position over the other. Some mocks have them grabbing college righty Matt Barnes if available.
If Seattle decides to pass on Rendon, then this choice is simple. The team has also flirted with Trevor Bauer from UCLA as well as Lindor. With no other picks until after the compensation round, I'm guessing it will come down to either Barnes or a high-end bat. I'm guessing offense wins out. Scouts drool at Starling's 6-foot-4 frame and unlimited athleticism but do know that he is very raw and there is no guarantee that he will develop into the all-star caliber bat many are hoping as he "learns" against advanced pitching.
6. Washington Nationals: Trevor Bauer, RHP, UCLA
The Nationals seem focused on grabbing a pitcher, but rumors say that they may make a play for high school outfielder Josh Bell. Some draft boards have Bauer and Kentucky pitcher Alex Meyer attached to this spot. Barnes could also be in play, but it looks like Bauer will be the logical choice.
Reading about Bauer and his "unorthodox" pre-game rituals, one gets a sense that Bauer is this immensely talented pitcher whom pro teams have trouble nailing down. Obviously, the mileage on his arm should be a concern, but in a recent email exchange with Adam Foster indicates there could be other causes for concern:
Bauer has a plus curveball that he commands well and will throw at any time. His fastball is live. He likes to throw it up in the zone in an effort to get swing-throughs more than he does down in the zone to get ground balls. He is a fly-ball/strikeout pitcher.

His fastball and curveball aren't going to overpower professional hitters as much as they have college hitters. A good change-up can be key for a pitcher developing into a multi-year No. 1-2 starter in the big leagues. Bauer could certainly develop one—everyone is going to point to Tim Lincecum—but it's not a given.

Also, though he does an outstanding job generating energy with his core, his delivery isn't smooth and easy. It has gotten better during his time at UCLA, but there's a good amount of effort to it. Given his college workload and the amount of effort in his delivery, I see him as an above-average injury risk.

There's talk about Bauer being near-MLB ready right now. I don't see that. He's going to need to adapt his game to the professional level. I don't view him as a under-the-radar, short righty whose detractors are hesitant with him for the wrong reasons, like folks were with Lincecum. Bauer isn't as good as Lincecum was at the same age and he's not as much of a slam dunk prospect as some people are making him out to be. He won't be an instant top 25 prospect for me when he signs.
7. Arizona Diamondbacks: Francisco Lindor, SS, Monteverde Academy
Since we must follow the narrative, I still believe that if Bauer is gone the D-backs will take Lindor in this spot. I've also heard that Arizona would love to stockpile two high-end arms and could easily go with Vanderbilt righty Sonny Gray here. Neither Bauer or Gray would be too difficult to sign, and since this pick is unprotected, signability will be a major consideration.
The team has been talking about spending money this season due to its surprising hold on first place, but that may only apply to the midseason trade deadline. The team does pick again in the compensation round (number 43 overall) so the D-backs could find themselves grabbing a pitcher in that spot.
8. Cleveland Indians: Sonny Gray, RHP, Vanderbilt
A lot of mocks have the Indians connected to both Gray and Jed Bradley of Georgia Tech. The plan has been to take a college arm in this spot. Frankie Piliere, in his recent mock draft, said sources are reporting an internal strife going on in Cleveland between those who favor Gray and those on the side of Bradley.
Looking at the available scouting reports, the major difference besides pitcher handedness is size. Gray stands at 5-foot-11, which has scouts questioning his ability to carry 200 innings. Bradley is 6-foot-4 and a solid 240 pounds and has the trimmings of a prototypical workhorse. Of course, size isn't a guarantee, but Gray's reputation as a max-effort guy isn't doing him any favors.
Looking at each player's arsenal, Gray has the more explosive fastball that reaches 98 mph along with one of the better curveballs among those draft-eligible (however, scouts would probably rate Bauer's and Archie Bradley's curveballs a bit better). Based on the strength of these two pitches, Gray could be major league ready since his fastball does have some late life coming in against right handers. His slider and change are still considered works in progress.
Bradley doesn't have quite the same upside but he is considered a safe bet as a mid-rotation pitcher. My guess is that upside wins and the Indians take Gray with the intention of being patient as he develops his secondary pitches while cleaning up his arm action.
9. Chicago Cubs: George Springer III, OF, Connecticut
Currently, the tea leaves say that head of scouting Tim Wilken and his crosscheckers are zeroed in on offense and could have some interesting options available. I'm sure Starling will be long gone so it may come down to college bats, George Springer, C.J. Cron and Mikie Mahtook.
Springer has been in the Cubs' radar for awhile and has the most upside, but he also has a bottomless floor and could be out of baseball before being allowed to pass Double-A. Looking at his scouting grades, I think these fears are mostly brought on by his high strikeout percentage during his previous two seasons. This season, Springer has brought down his strikeout percentage to around 12-13 percent but some fear he may have done it at the sacrifice of power and walks. Springer has the speed and defense to become a capable fourth outfielder (which is where I see his floor) and his ability to make adjustments at the plate points to someone who could succeed at the next level.
10. San Diego Padres: Matt Barnes, RHP, Connecticut
The Padres have the fortune to select five times on day one. Since this is an unprotected pick, it seems likely that a college player will wind up in this slot. They have been linked to Jed Bradley, Cory Spangenberg and Sonny Gray (if available). I'm going to take a guess and anoint Matt Barnes as the 10th pick. Besides having the body perfect for a front line starter (6-foot-4 and 203 pounds, plenty of room for growth), Barnes has drawn comparisons to Justin Verlander based on his delivery and plus fastball, curve and change.
Grabbing Barnes and his fancy Verlander comp could help the franchise atone for its mistake in 2004 when previous ownership chose Matt Bush first overall instead of Verlander himself.
11. Houston Astros: Archie Bradley, RHP, Broken Arrow HS
12. Milwaukee Brewers: Taylor Jungmann, RHP, Texas
13. New York Mets: Jed Bradley, LHP, Georgia Tech
The popular rumor has Houston willing to spend some money in the hopes that a Dylan Bundy or Bubba Starling falls into its lap. This is possible since new ownership won't have a say until August but I'm sure an agreement has been reached out of the sake of decency. Houston does have a number of interesting low-level prospects, so the Astros can afford to take a project here. Joshua Bell is also a possibility, but they would only do this if they knew he would sign.
Last season, the Brewers made it known that they will aim to develop young pitchers who fit their size criteria. Wisconsin, say hello to 6-foot-6 Taylor Jungmann. Just make sure his delivery is cleaned up if you want to see him command his fastball and stay in the rotation.
The Mets are locked in on a college arm with reasonable demands and Bradley should be a great fit.
14. Florida Marlins: Mikie Mahtook, OF, Louisiana St.
15. Milwaukee Brewers: Alex Meyer, RHP, Kentucky
16. Los Angeles Dodgers: Javier Baez, SS/3B, Arlington Country Day School
The smart money and popular mocks seem to feel that Florida may be going after a collegiate positional player. Mahtook fits the athletic profile the team likes and has plus speed and defense with legitimate power. However, his high strikeout rate in college puts a red flag on his hit tool.
Milwaukee's second pick is unprotected and Meyer seems logical. He has the size and shouldn't be a difficult sign, but his delivery needs some work, especially if he wants to keep his fastball consistently down. His is another tall gamble and could be another bullpen option if command is an issue.
The Dodgers will be financially limited and will offer only a slot deal. Baez is mentioned on numerous mocks and has been connected to other teams earlier in the first round looking to strike a slot or below-slot deal.
17. Los Angeles Angels: Robert Stephenson, RHP, Alhambra HS
18. Oakland Athletics: C.J. Cron, 1B, Utah
19. Boston Red Sox: Brandon Nimmo, OF, East HS
The Angels have been connected to some local prep players. At this stage of the draft, it wouldn't be an over-reach to go after Stephenson, left-handed pitcher Henry Owens or catcher Austin Hedges. Hedges will be the most expensive, while Stephenson should be affordable. Money isn't too much of an issue for this franchise but I'm guessing Stephenson since I like his arm better.
Oakland has been salivating for a bat. Cron has plus power but major question marks in terms of bat speed;, some scouts believe he can be exposed inside.
The popular choice has been to connect Brandon Nimmo with the Red Sox. If the Sox think he'll be drafted soon afterwards, then they take him. The scouting report says he is a raw project with good speed and smooth left-handed swing.
20. Colorado Rockies: Kolten Wong, 2B, Hawaii
21. Toronto Blue Jays: Joshua Bell, OF, Dallas Jesuit HS
22. St. Louis Cardinals: Taylor Guerrieri, RHP, Spring Valley HS
Most mocks have the Rockies drafting a legitimate second baseman. Kolten Wong is the best on the board and will be gone by the time they get another selection.
Toronto has quite a few picks during the early stage. As a team committed to scouting and player development, I would expect them to go after some high upside players who have fallen. This is where I think Bell's name comes up. He will be a difficult sign and Conor Glassey did tweet that he comes from a family firmly rooted in education and seem to be honest in their intentions—but this also could be a Scott Boras move and if that's the case, prepare to get your checkbook out.
The Cardinals could go anywhere, but recent rumblings have them looking at prep arms. If that's the case, I'm going with Taylor Guerrieri. He is committed to South Carolina so he will be a bit pricey, but his tools and workout regimen should make him worth it.
23. Washington Nationals: Daniel Norris, LHP, Science Hill HS
24. Tampa Bay Rays: Jose Fernandez, RHP, Alonso HS
25. San Diego Padres: Corey Spangenberg, 3B, Indian River JC
Norris has been called the top prep lefty in this draft. I've read that the Blue Jays were high on him but I see him falling to around this range. He will ask for well above slot to turn down Clemson. He has a fastball that can hit 96 mph and a good feel for other secondary pitches. His mechanics are clean and he has room to fill out—he could be a monster.
The first of many picks for Tampa Bay has pundits guessing and obviously we are too far along now to do anything but speculate. Right now there seem to be plenty of bats available with the best being high school catcher Blake Swihart or Jackie Bradley. Since it's been popular to associate Swihart with the Red Sox, the Rays may have to write him off and hope to land Austin Hedges later (Boston picks two spots later and both catchers will be expensive to sign). Instead I see the Rays going after one of the few remaining upside prep pitchers in Fernandez.
The Padres also have the good fortune to have multiple picks in the compensation round so here is where they should finally land Spangenberg.
26. Boston Red Sox: Blake Swihart, C, Cleveland HS
27. Cincinnati Reds: Joshua Osich, RHP, Oregon St.
28. Atlanta Braves: Larry Greene, OF, Berrien HS
The Red Sox could hope to land one of their coveted catchers later, but I think they love Swihart too much. Like all prep catchers, he will have to endure some development time, but his switch-hitting bat can play anywhere.
The Reds seem drawn to college arms and Osich is now or never.
Since there are few high-end prospects hailing from Georgia, my guess is that the Braves will go the prep arm route, but with no compensation pick anyone is fair game. It seems logical to put lefty Henry Owens in this spot but outfielder Larry Greene has been mentioned in terms of being on the rise. Greene hails from Georgia and has the raw power and plus athleticism worth taking a gamble on.
29. San Francisco Giants: Henry Owens, LHP, Edison HS
30. Minnesota Twins: Sean Gilmartin, LHP, Florida St.
31. Tampa Bay Rays: Nick Burdi, RHP, Downers Grove South HS
Owens seems like a great fit with the Giants, who excel at developing young pitchers. He is very tall for his age but has narrow shoulders which will keep him from bulking up. He is committed to Miami University but can be signed for a reasonable price.
Gilmartin has the plus command and low ceiling in terms of velocity that makes him perfect for the Twins. He has been connected to this team in various mocks.
Just for fun, I have the Rays looking at another prep arm and it comes down to Nick Burdi or Blake Snell. Both have an advanced feel for secondary pitches with the height and frame to make their plus velocity possibly climb. Both are high-ceiling picks but Burdi seems like the best choice.
32. Tampa Bay Rays: Austin Hedges, C, JSerra Catholic HS
33. Texas Rangers: Travis Harrison, OF, Tustin HS
Here is where Tampa goes after the other top prep catcher in Austin Hedges. He will be expensive and taking him will require an understanding if his demands can be met, but if they do fail to sign him, the Rays get an additional pick next season. Daniel Vogelbach will be mentioned—and an easier sign—but I think it would be to the Rays' advantage to try their luck on one of their three first-round picks since they can use the option to re-draft next season.
Finally, since the Rangers pick last in the first round we can only speculate at this point. Looking at their previous drafts, it seems that the Rangers like high-upside prep players and aren't afraid to spend a little more than necessary. Travis Harrison has been mentioned as fitting the Rangers mold and could be a special corner outfield bat in the near future.
References & Resources
Scouting information provided by Baseball Beginnings, Diamond Scape Scouting, Perfect Game USA and Project Prospect.
Mock drafts used in my research were done by Jim Callis at Baseball America, Perfect Game USA by Patrick Ebert, Jonathan Mayo at MLB.com, Keith Law at ESPN Insider, and Frankie Piliere at Scoutingbaseball.com.
And, finally, extra special thanks goes to Adam Foster, Nick Faleris, Nick Piecoro, Jim Callis and Conor Glassey for answering numerous questions via email and twitter.