Welcome to the awards.
All stats are through Sunday, April 15. Given that this is the first column of the season, we will reintroduce you to the awards and what it means when I give somebody a Carter or a Killebrew.
This week's proof that assigning wins and losses to a pitcher is an arcane practice that must stop
Good luck division
CC Sabathia and James Shields were pounded for a combined 11 runs in 11 innings on 17 hits and six walks. Sabathia was in line to receive the win had it not been for Mariano Rivera being very un-Mariano and blowing the save, taking Shields off the hook.
Chris Capuano and Dustin Moseley combined to yield nine runs in nine and two thirds in Petco Park. Neither can blame a hot day for the hitters as their bullpens combined to go 12 and a third with only two runs total. Both pitchers sucked and neither got the loss.
Felix Hernandez had some bad luck on balls in play and allowed Oakland to score six in six and a third. He still got the win as Bartolo Colon was toasted by the Mariners lineup.
Clay Buchholz and Max Scherzer combined to yield 14 runs in six and two thirds. Because of Alfredo Aceves, neither received the loss.
In Yu Darvish's first win, he allowed five runs in five and two thirds, walking four. Hector Noesi was shelled for seven in three frames, giving Darvish cover for his struggles.
John Danks got the win in a game where he posted a game score of 37, walked five, and threw two wild pitches.
Neither Jered Weaver nor Carl Pavano would get the loss despite being kicked around for 10 runs in 12 and two thirds.
Weaver and Pavano were ruthlessly effective when compared to Tim Lincecum and Jeremy Guthrie, who combined to allow 12 runs in five and two thirds in a game that saw 25 runs scored.
Jeff Samardzija went five, yielded five to the Cardinals, got the win on Friday the 13th.
Randy Wolf was shelled about as badly as you're likely to see a pitcher get shelled while still avoiding the loss. He yielded eight runs in four and a third on nine hits, including two home runs. Jair Jurrjens allowed five and the Braves bullpen blew the save, letting Wolf off the hook before rallying to beat the Brewers.
Daniel Hudson and Juan Nicasio had an old fashioned Coors Field game, combined for 12 runs allowed on 15 hits in six and a third. The Rockies pen locked down the snakes lineup and came away with the win.
Jonathan Sanchez escaped with a no-decision despite a 23 game score against Cleveland.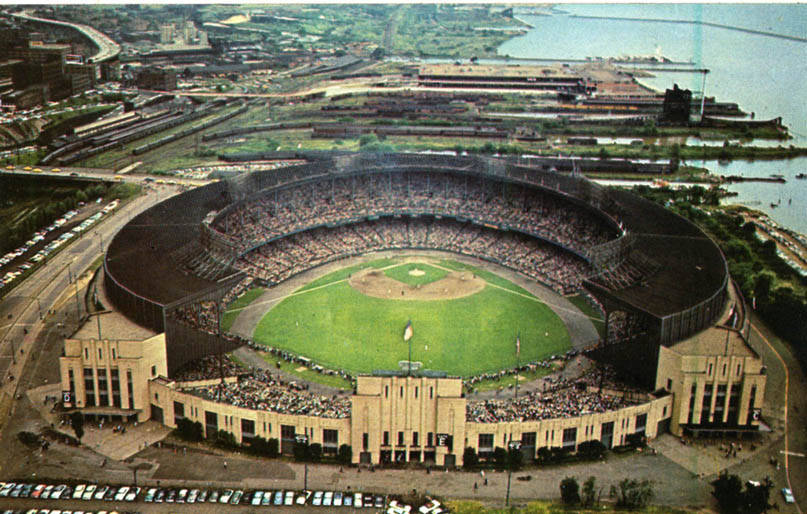 Buchholz got the win over the Rays despite allowing five runs in seven frames. Jeremy Hellickson on the other side got the no-decision as the loss went to Burke Badenhop.
Mike Leake and Ross Detwiler allowed 10 in 11 and a third. No-decisions.
Bad luck division
In the first season opener, King Felix went eight frames, allowing one run on five hits and no walks, striking out six. He got a no-decision. His counterpart, Brandon McCarthy threw seven one run innings. He also received nothing but a good ERA.
Justin Verlander threw eight scoreless, striking out seven Boston batters only to watch from the dugout as Jose Valverde got knocked around for two runs on three hits, vulturing the win.
Clayton Kershaw shut down the Pirates for seven innings, striking out seven, walking none. He was only tagged with one run but received no decision.
April fifth saw two games end with 1-0 scores. The most aggrieved starter was Erik Bedard, who gave Pittsburgh seven innings with only one run allowed on six hits and one walk, striking out four. He received the loss, which sometimes happens when you give a good performance while pitching against Roy Halladay. The Pirates provided zero runs of support.
Ryan Dempster and Stephen Strasburg combined to throw 14 and two thirds, allowing one run each. Tyler Clippard got the win. Tyler Clippard is not named Ryan Dempster or Stephen Strasburg, which means both starters received no-decisions.
Juan Nicasio's seven inning, one run performance was wiped from the record by Rex Brothers, who blew the lead.
Joe Saunders tossed seven scoreless in San Diego, but David Hernandez blew the save. The win that would have gone to Saunders instead went to Ernesto Frieri, whose name amuses me.
Gio Gonzalez got the no-decision in a game where he posted a game score of 80 because Brad Lidge imploded.
Bronson Arroyo and Jordan Zimmerman combined throw 14 and a third. Arroyo allowed no runs, Zimmerman allowed one. They combined to yield six hits. Neither received the win.
Vulture Award
Jose Valverde ruined Verlander's day and still got the win.
Kenley Jansen blew the save against the Padres on Saturday only to watch the Dodgers lineup score to hand him an undeserved victory.
Wes Littleton Award
In 2007, Wes Littleton was credited with a save in a game that he entered with a 14-3 lead. The Rangers scored another 16 runs while he was in the game. This award recognizes the ugliest or least deserving saves. A few times every year we also look at who has the highest save total while not actually being a valuable pitcher.
This isn't a worthless save, but how absurd is the save rule when Toronto never used their best reliever until the 16th inning when they had to protect a three run lead? They were on the road in a tie game for seven consecutive innings, waiting for disaster in situations where a run would send them home and they kept their best reliever on the bench waiting for that three run lead. If Cleveland would have scored at any point, there would have been no need to "save" the game because it would have been over. I can't really grasp the silliness of a rule that prompts this kind of misuse of a valuable asset.
Jonathan Broxton got the rare four run save, having come in AFTER Albert Pujols and Howie Kendrick had reached base on Aaron Crow. Broxton retired Torii Hunter, Vernon Wells, and Kendrys Morales to get the save.
Matt Capps allowed two runs on three hits and because he was "protecting" a three run lead, he squeaked out a save.
Please hold the applause
Like the save rule, the hold statistic regularly yields results that are bizarre and not really that valuable.
Kerry Wood was the first pitcher of the season to pull off the difficult feat of getting credited with a hold and a loss in the same game. If you had forgotten how that was possible, let me remind you. The hold is credited simply whenever a pitcher enters the game in a save situation and leaves with the save situation intact. The loss is given to the pitcher who is charged with the "losing run". Wood was assisted by Carlos Marmol, who blew the save by allowing both of the runners inherited from Wood to score. Marmol was given the blown save, Wood the loss and the hold. Special credit also goes to Shawn Camp, who allowed one of the two runners he inherited from Marmol to score before finally ending an inning that began with the Cubs up 4-2 and ended with them in a three run hole they would not recover from.
Jeremy Affeldt also pulled the hold/loss combo with help from Santiago Casilla and Javier Lopez.
Kevin Jepsen got the hold in a game where he was blasted for three runs and only recorded two outs.
Any sufficiently advanced defense is indistinguishable from pitching
Tom Milone shut out the Royals for eight innings, walking three. He allowed only three hits despite not striking out any of the 27 batters he faced.
Barry Zito faced 32 Denver batters. He struck out four of them and allowed four hits. Zero scored.
Derek Lowe went seven innings, striking out one, but only allowed five hits from the 27 batters he faced and only two runs for the win.
You don't tend to expect Josh Beckett in this category, but here he is, getting the win, allowing one run on five hits in eight innings despite striking out only one of the 30 Rays he faced.
Errors are useless
Joe Carter Award
The Joe Carter Award recognizes the hitter with the largest disparity between his RBI total and his overall value. This isn't to say that Joe Carter was a terrible player, but he did drive in 102 runs for the Blue Jays in 1997 with a .234/.284/.399 line and a 77 OPS+, 115 in 1990 while hitting .232/.290/.391 with an 85 OPS+, and a few other seasons that really stand out for their high RBI totals despite pedestrian overall production.
Ryan Ludwick has driven in seven runs, putting him in a tie for 14th in the National League with Hanley Ramirez, Brian McCann, and Starlin Castro. Mostly because of bad luck on balls in play, Luckwick's line stands at .192/.276/.385 in 26 at bats. That's an 80 OPS+ from a bad defensive corner outfielder.
Sanchez Award
This recognizes the batters who have the largest disparity between their batting averages and overall value. This was originally named after Rey Sanchez, who retired with a .272/.308/.334 line. Freddy Sanchez has demonstrated his own ability to post empty batting averages, notably his .271/.298/.371 performance in 2008. His .344/.378/.473 in 2006 was remarkable in that while his batting average gave him value, it was still about as bad a line as you can post while winning a "batting title".
Chris Johnson of the Astros has racked up 39 at bats and has 12 hits for a .308 average. Johnson has also failed to walk even once and his only extra base excursions consist of three doubles, leading to a .308/.308/.385 line for a 94 OPS+.
Juan Rivera has gone a punchless .290/.333/.323 for the Dodgers in 31 at bats.
Jeff Francouer is off to a slow start at .286/.324/.343. He has an OPS 320 points lower than Nate Schierholtz, 263 points lower than Matt Weiters.
Alex Presley is at .286/.306/.286 in 35 at bats.
Harmon Killebrew Award
This is the anti-Sanchez, a player who posts a low batting average (I don't really look at a hitter for the award if he isn't at .250 or under) but demonstrates secondary skills that give him an overall positive value, like Killebrew himself.
Ben Zobrist has only seven hits in 32 at bats, but seven walks and three extra base hits give him a fairly useful .219/.342/.406 line for a 107 OPS+ as a second baseman. And he's also from central Illinois, so he's fine by me.
Dexter Fowler is off to a fine start despite a .231 average with a pair of doubles, a home run, five walks, and a 104 OPS+
Nick Markakis has seven hits in 32 PA, but a double, a triple, two bombs, six walks, and a .219/.350/.500 line.
Chase Headley has an extremely odd looking, but effective .212/.400/.455 line for the Padres. You will hear more from him in a moment.
Aubrey Huff is doing better than most of us had expected him to do, even if it is a small sample size. .217/.357/.435.
A.J. Ellis is sitting at .217/.419/.391 in 23 at bats.
If hitting statistics in 2012 mirror those in 2011, then .250 isn't an average that really merits inclusion in the Killebrew category, but if I may take the liberty to use Carlos Santana's .250/.417/.500 as a jumping off point for mentioning how cool it is that teams like Cleveland and Kansas City are locking up young stars like Santana, Alex Gordon, and Matt Moore to long term deals. I like that kind of thing as a fan of a small market team that has put itself in tough positions in the past by failing to offer long extensions early.
Steve Balboni Award
While you can overcome a propensity to strike out and the low batting average such a tendency brings, there is a breaking point where your secondary skills aren't sufficient or you're simply not demonstrating secondary skills because you are too busy hacking at sliders in the dirt to slug home runs or draw walks. Balboni had some nice moments, slugging a team record 36 home runs for the 1985 Royals. But he did not walk a lot, had very little defensive value, and his power was accompanied by a lot of flailing at pitches he shouldn't be swinging at. In the end, the strikeouts ate his career and he was finished as a regular by the time George Herbert Walker Bush took office.
The fact that my spell check balks at J.P. Arencibia's last name tells me this is his first appearance in the awards. 12 strikeouts in 29 plate appearances is a recipe for regular mentions in the Balboni. .071/.133/.179 is pretty ugly, even from a catcher.
Pedro Alvarez is entering Chris Davis territory for his career. 12 strikeouts in 19 at bats this year with no walks and one home run is terrible. In 667 career Major League plate appearances, he has 211 whiffs and only 232 total bases. That is not getting it done.
Another batter who has consistently demonstrated contact problems is Drew Stubbs, though because of his defensive chops and reasonable power and patience, he has on the aggregate been an effective player. Still, when you strike out 12 times in 36 at bats, BABIP will be the difference between being useful and a liability in any given week.
Jason Bay is dealing with age related skill decay and obvious ballpark effects. If he insists on fanning 11 times every 27 at bats, his 67 OPS+ this week will not likely be a fluke.
Mark Reynolds is doing Mark Reynolds things again with 11 strikeouts in 25 at bats and a .160/.276/.240 line.
Three true outcomes
Some players, often ones who are featured in the Killebrew and Balboni Awards, post abnormally high home run, walk, and strikeout rates.
Yoenis Cespedes is becoming a man of legend with bizarre workout videos, promotional videos, crazy long home runs, and three true outcome runs like his three homers, four walk, 15 strikeout performance in 40 plate appearances.
Rickie Weeks went two-six-15 in 44 PA.
Headley posted a two-11-12 in 45 PA.
Carlos Pena is an old pro in this category. His early season three-four-10 in 40 PA is worthy.
Joey Votto went one-10-11 in 45 PA.
The anti-TTO
As there is overlap among the Killebrew, Balboni, and TTO categories, so too is there often overlap between the Sanchez and Anti-TTO's.
Marco Scutaro went zero-two-zero in 32 PA for the Denver Rockies.
This week's MVP
AL: As much as I am tempted to anoint Carlos Pena for WPA reasons, I will go with Josh Willingham, who is carrying the Twins offense with a .419/.514/.871 line, besting all qualified AL bats by more than 200 points of OPS.
NL: Matt Kemp is a fairly obvious candidate her due to a .487/523/1.026 line for the team just sold for the gross domestic product of Eritrea. He has blasted nine extra base hits already, which without the 10 singles he has rapped out would still place him in the top 100 in baseball at the moment. His OPS+ written out longhand for effect is three hundred and twenty-six.