Welcome to the awards. I hope everybody had a great Independence Day, or Canada Day if you happen to hail from north of the border.
For award definitions and background on the column itself, please consult the Primer.
All weekly stats are for the period of Friday, July 4 through Thursday, July 10. All season totals are through the 10th.
Programming announcement
As you probably noticed, there were no awards last week due to the holiday break here at THT. Due to the All-Star break, we will have no weekly offensive awards next week. Half a week isn't anything to go on. We will run the first-half awards. With that, we will give no previews by avoiding cumulative or season awards today.
This week's proof that assigning wins and losses to a pitcher is an idiotic practice that must stop
In a category by itself
I'm not covering the week that would have been covered last week. Well, except for the most obvious candidate for inclusion that has presented itself since I started doing this last year. Losing a game where the other team does not get a hit is a rare feat. While it isn't a no-hitter, it's certainly a very well-pitched game that fell victim to circumstance. It's also a perfect example of a couple of principles that we go over every week.
First, it's obvious that Weaver didn't deserve to get a loss in the game. Six innings of one-run ball itself is a quality start. Any time you get a game score of 73, you've done your part. Also, every no-hit bid is an example of BABIP luck. When you have 19 consecutive balls in play that are converted into outs, there's a huge luck factor involved. On the other hand, I'm less sympathetic to Weaver's plight since his own error was what put Matt Kemp on base to score. Still, he didn't deserve to get the loss. It was an extremely well-pitched game and a pretty cool little piece of baseball history. This is a weird game and it is governed by an every weirder set of statistics that were invented 140 years ago.
Good Luck Division
Derek Lowe allowed five runs in five innings and still beat the Giants.
I don't know where to start with the insane 18-17 Marlins/Rockies slugfest. It was a classic Coors Field matchup with pretty much anybody who stood on the pitcher's mound getting crushed. The actual task of finding a pitcher who deserved a win in the game is useless. Also useless is finding somebody to assign blame. The two starters—Scott Olsen and Greg Reynolds—allowed 16 runs between the two of them. They were relieved by a pair of pitchers who gave up eight. All four of them received no-decisions. The whole exercise is a farce. WPA is just about the only fair way to assign any blame or credit here.
Josh Becket threw up a stinker on Thursday, getting smacked around to the tune of five runs on eight hits in five frames. He allowed two bombs and two walks while striking out two. He got the win because of the six runs of support the Red Sox lineup gifted him with in the time he was in the game and the 12 they scored after he was chased. There are perks to playing for a team that has Manny Ramirez, Dustin Pedroia, Mike Lowell, and Kevin Youkilis outside of not having to make winter plans that start at the end of September.
Charlie Morton threw six frames, gave up six runs. No decision in a 17-inning marathon that went on for five and a half hours.
A.J. Burnett made Beckett look like, um, well like what Josh Beckett usually looks like. He gave up seven runs in 5.3 innings, punctuated by an Adam Jones three-run bomb that capped off a six-run inning and prompted Cito Gaston to pull the plug on him. But he received the win anyway because he came into that sixth inning with eight runs of support. If you're interested, his game score was 30. Beckett's was 31.
Zach Duke and Jeff Suppan went 5.3 innings, 12 runs on 12 hits and four walks. No decision.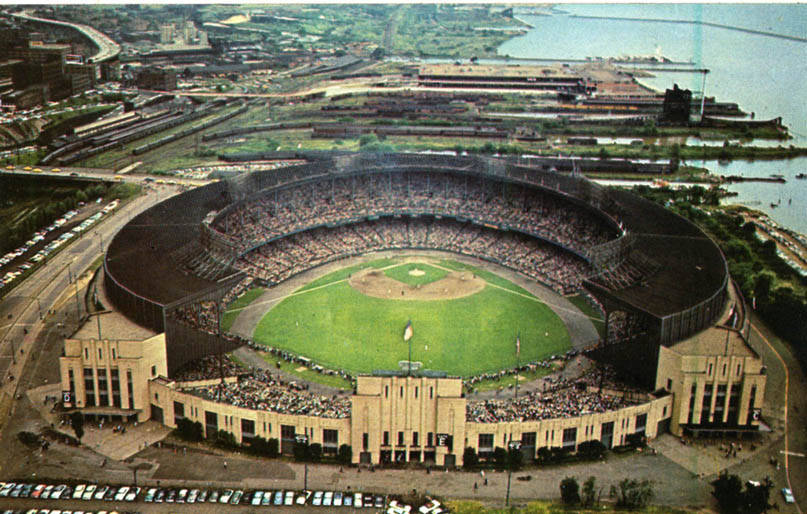 Phil Dumatrait and his entry.
Bronson Arroyo just hasn't been very good this year. He continued that trend with five runs in five innings. But the Reds clubbed a ridiculous seven home runs. So he walked away with the win.
Bad Luck Division
Oliver Perez is a maddening kind of pitcher. He can be brilliant at times and at others, one of the worst in baseball. He's flaky with his command, and he puts a lot of balls into the air. He had one of his good stretches on Sunday, going seven scoreless, striking out six, walking two. But the Mets bullpen blew his lead before the Queens offense won it in extra innings.
Nate Robertson has had a rough year as he carries a 5.19 ERA and batters are hitting a robust .304/.354/.475 against him. So it's kind of a bummer for him when he goes a full nine innings and only gets one run in support of the cause. Because he only allowed one run, it went into extras.
Scott Baker and Daisuke Matsuzaka: 14 1/3 IP, 5 H, 0 R, 5 BB, 12 K, 2 ND
Vulture alert! Vulture alert!
As a Royals fan, this one is very, very hard to take. Joakim Soria giving up two home runs in a single appearance is atypical to say the least. It was nice of John Buck and Mike Aviles to pick him up when he was down.
One out, one win. It's all about being lucky enough to end the half-inning right before your team scores.
The Wes Littleton Award
I'm officially dubbing a three-inning save in a blowout a "True Littleton". Carlos Villanueva inherited an 8-1 lead and got a save for managing to keep the Pirates from scoring seven runs in 3.3 innings. In case you were curious, he accumulated .012 WPA, which actually sounds generous to me.
Not Billy Wagner's finest hour.
Please hold the applause
One of the nice things about being a situational lefty is that you can occasionally get a hold with one pitch. Extra credit to Javier Lopez for making the one pitch a Robinson Cano GIDP.
Manuel Corpas had a statistically odd game on Wednesday. On one hand, he got knocked around for three hits and two runs in an inning and got a hold he really didn't deserve, accumulating a -.127 WPA. On the other hand, he struck out two and any time a run is scored on a Russell Branyan pinch hit infield single, you have to chalk a good part of it up to pure flukey bad luck.
Robinson Tejeda demonstrated one of my favorite statistical oddities, getting credited with a hold and charged with a loss in the same game.
Any sufficiently advanced defense is indistinguishable from pitching
Edwin Jackson struck out two in eight innings and yielded only one run on four hits to the Royals.
Jon Garland struck out three in nine innings of work, allowing only six hits, one which was a solo home run, the only run he allowed in the win. He had a .178 BABIP for the game.
On the Nate Robertson extra innings game, he struck out only one batter and the Mariners only managed four hits. He had a .140 BABIP against.
I don't have a category for this
It needs to be mentioned somewhere, though. Dave Bush struck out 13 Rockies. That's just a shade under a full fifth of the strikeouts he's collected all season in 18 appearances accounting for 106 innings of work. His career K/9 is 6.17. It was a nice day's work and I have no idea where it came from.
The Joe Carter Award
Donnie Murphy collected six RBI on the week, but he hit .188/.263/.313 along the way.
The Rey Sanchez Batting Average is all I've Got Award
Darin Erstad rapped out five singles, but only one double and he only walked once in 21 at-bats. .286/.318/.333 is the Darin Erstad we all know and love.
Elsewhere, I'm getting concerned about Carl Crawford. He hit eight singles this week with nothing going for extra bases and ended with a .276/.290/.276 line in 29 at bats. He's hitting an empty .277/.322/.395 on the season. This just isn't good.
Saying goodbye to old friends, maybe
I hope this week wasn't the last we've seen of Mark Mulder and Moises Alou, but if it is, then they each had very nice careers. If you would have quizzed me a decade ago how long Alou had left, there's no way I would have had him lasting this long. It has always seemed as though he's a fragile player. And while he's always been a very good hitter, he didn't seem as though he was so good as to be able to last long term with injuries constantly wearing away at his skill set.
With Alou, there is an outside chance that he could work his way back and play one or two more years. Leg injuries are something he's dealt with for a long, long time. On the other hand it looks almost 100 percent certain that Mulder is toast. Ten years ago, Mulder was a Michigan State Spartan. He's the classic pitcher who burned very bright, but for a limited amount of time. I was an early adopter so to speak, picking him up in one fantasy league almost immediately after he was called up and owning him in a couple others. I benefited a lot from his Oakland years as with all fantasy owners, I saw this as a sign of my own brilliance. As such, I'll always have fond memories of him.
The Harmon Killebrew Batting Average is for Wussies Award
David Wright was the anti-Erstad, hitting only .241, but of his seven hits, four were doubles and one went over the fence. He also drew five walks and went two for two on the basepaths. .241/.353/.483 isn't MVP candidate material, but it's not half bad either.
Russell Martin had a similar story with three of his six hits going for extra bases. He also drew four walks and was perfect in two attempts to steal a base. .240/.345/.440 is very good for a catcher.
I would also be remiss if I didn't mention Chipper Jones' .217/.357/.435 and Brad Hawpe's .167/.333/.417.
The Steve Balboni Award
Obviously Jack Cust's week was in Balboni territory with his 15 whiffs in 29 at-bats countering his three home runs and two walks. 138/.194/.448.
Fred Lewis also receives some attention for his 10 K in 26 AB leading to a .192/.222/.269 line.
Kosuke Fukudome has never been in this space before, but he struck out nine times in 22 at bats and hit .182/.280/.364.
And finally, A.J. Pierzynski went .053/.048/.053, fanning eight times in 19 trips to the plate.
3 True Outcomes Alert!!!
We've met Jack Cust. We're not surprised to see him here. 31 PA, 3 HR, 2 BB, 15 K
We've also met Brad Hawpe. 30 PA, 2 HR, 4 BB, 10 K
Non Sequitur
You know, I love the Fourth of July. It's one of my favorite national holidays. And I like good fireworks displays run by professionals. But I hate amateurs. The ridiculousness of them struck me twice over the course of last weekend.
First, I was in a parking lot watching the big display put on by the city of Indianapolis downtown. While I was there, some people behind us were putting on their own display, as were people a couple blocks ahead and some more people across the street to the left. It was distracting and the people behind us weren't paying the slightest bit of attention to the main attraction. Heck, they even screwed up a couple of times and sent fireballs across the pavement, barely missing some people. I found it to be flat-out bizarre. It's like having tickets to a World Series game and instead of going in and watching, you stand in the parking lot playing cornhole with some drunk guys from Toledo.
As an aside, my favorite official display was a few years ago in St. Charles, Mo., when I was visiting some family in St Louis. The flight path of jets taking off from Lambert-St Louis International appeared to be right next to where the shells were going off. I'm sure it was several miles away, but from the vantage point of the crowd, it looked like they were going through a sea of anti-aircraft fire.
My other beef with the amateurs last weekend was the fact that I'm one of the few unlucky people on the planet who have to get up way before dawn on Sunday mornings to get to work. I fully expected to have some extra noise as I was going to bed. I didn't expect it to sound like a bad day in Beirut until after 11:30.
This Week's MVP
AL: Justin Morneau had a great week with five doubles, two taters and five walks in a .500/.576/.923 demonstration of skill.
Miguel Cabrera showed some signs of life, popping five home runs. He's been one of the biggest disappointments of the season thus far as far as I'm concerned with his merely good .289/.354/.497 season line. He hasn't been the MVP candidate that the Tigers paid for.
NL: J.J. Hardy was a stud with a .407/.467/.889 week. He's another one that is rebounding, as he's raised his OPS by 223 points in the last month.
That is this week's awards. Stop by next week for the first half awards.