Welcome to the awards.
All stats are for the games starting Monday, June 6 and ending Sunday, June 12. If you are a new reader, reference the week one column for category explanations.
This week we cover the season leaders in the pitching categories.
This week's proof that assigning wins and losses to a pitcher is an archaic practice that must stop
Good luck division
Max Scherzer got the win despite allowing five Rangers to score in five innings. The four home runs Colby Lewis gave up made Scherzer's performance moot as long as the Detroit starter managed to make it out of the fifth.
Kyle Drabek was charged with five runs in five and a third on nine hits and three walks. He failed to strike out a Royals batter. He was fortunate to face Vin Mazzaro when Mazzaro wasn't receiving strange BABIP luck. More on that later.
Tim Wakefield got the win despite being torched by the Yankees for five runs on five hits and three walks in five and a third. A.J. Burnett was taken to the woodshed by the Boston bats.
Ian Kennedy allowed five runs in eight frames. He was mainly victimized by the three home runs he allowed. Kennedy got the win as Javier Vazquez did what he has done all year.
Clayton Kershaw's six-run, six-inning disaster got him a no decision.
Graham Godfrey's first major league start was not a good one. Five runs in four and a third is pretty rough, even when you have this kind of facial hair. A Sergio Santos implosion took him off the hook.
Wade Davis was shelled by the birds for five runs in six innings. Luckily for him Brian Matusz decided to kill my fantasy team's ERA and WHIP for the week and Davis walked away a winner.
Bad luck division
John Lannan's good work was squandered by his bullpen. Lannan allowed one run in seven frames on four hits and three walks, striking out six.
Jordan Zimmerman and Tim Stauffer gave the fans 14 shutout innings, striking out 15 and walking four. The win went to a reliever and the two starters had to live with the solace that their ERAs went down on a pleasant afternoon in Petco Park.
I usually don't mention five-inning performances here, but I will do so here because Francisco Liriano threw five good innings, allowing one run on three hits and three walks, striking out seven and still receiving the loss. Relievers Chuck James and Phil Dumatrait did their jobs as well, as the Twins were shut out and lost by a run.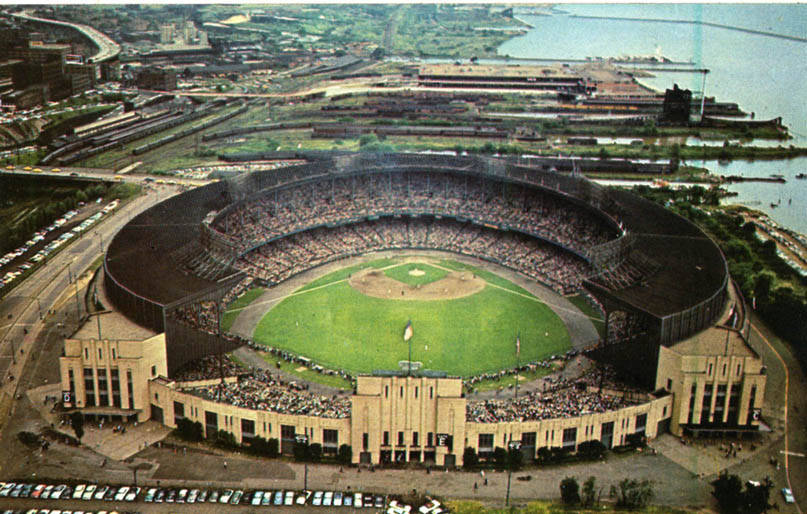 Similar to Liriano, Brad Hand only allowed one run in six frames. His only hit allowed was a solo home run. He struck out six and walked one. He got the loss as Tommy Hanson and the Braves bullpen shut out the Marlins.
Vulture Award
Matt Capps blew his fifth save of the year by allowing a solo home run to Jack Hannahan. He got the win as the Twins offense returned the favor against Chris Perez.
Craig Kimbrel turned a 2-0 game into a 2-2 game but was handed a cheap win courtesy of Freddie Freeman, Chipper Jones, Brian McCann, and Mike Dunn.
Wes Littleton Award
Jose Valverde was tasked with protecting a three-run lead. The three batters he was scheduled to face were Miguel Olivo, Franklin Gutierrez, and Mike Carp with Greg Halman slotting in after that. The risk of actual harm against that portion of the Mariners lineup, or really any part of the Smoak-less lineup Seattle trotted out there was minimal.
Technically speaking Francisco Cordero faced off against the three-four-five hitters in the Giants lineup. However he was working with a three-run lead and Freddy Sanchez, Aubrey Huff, and Nate Schierholtz should not instill fear in many major league pitchers. The first two are slugging under .400 and two of the three have OBPs under .300.
Please hold the applause
Scott Elbert got his fourth hold of the year and his first loss of the year in the same game with the assistance of Mike MacDougal.
Todd Coffey inherited a three-run lead in the bottom of the eighth. He quickly induced a Miguel Tejada groundout, but followed that with a Freddy Sanchez single and a Cody Ross double. Those two base runners scored later in the inning. Coffey was ineffective and still received credit for the hold.
Any sufficiently advanced defense is indistinguishable from pitching
I don't even know what to do with the game Vin Mazzaro threw on Sunday. He failed to strike out a single representative of the Los Angeles Angels of Anaheim, Hesperia, Pacific Palisades, and Neenach. He walked five and hit a batter. He still managed to throw seven shutout innings thanks to the five double plays the Royals turned. That is 11 base runners out of the 27 batters he faced and not one of them scored. It is interesting to know that the baseball gods are into karma. You take one for the team on a night where you have your worst stuff and maybe they get you some double plays when you find your way back onto the roster.
Mike Leake struck out three of the 34 Cubs he faced in eight innings of work. Holding his walk total to one (two if you count a HBP which has the same result as a walk) helps but of all of those balls in play, only two went for extra bases and he ended up winning the game with only two runs scoring during his time on the bump.
Shaun Marcum was in line for the win upon leaving after six scoreless. The fact that Marco Estrada blew the save is unlucky for Marcum. He was lucky in that he only was dinged for two hits and he shut out the Mets for six frames despite walking four and striking out only one of the 24 batters he faced.
And Zach Duke struck out one Pirate in seven innings. He was charged for one run on nine hits and faced a total of 29 batters.
Joe Carter Award
Placido Polanco drove in six. His overall contributions broke down as such: four singles, one home run, two walks, 21 outs including a GIDP. .200/.259/.320 is unimpressive.
You can see how Miguel Olivo managed to drive in seven runs in 24 at-bats, but his .167/.160/.583 belongs here if for no other reason for sheer novelty factor. Every one of his four hits went for extra bases and he chipped in a sac fly, which is why his on-base percentage is lower than his batting average.
Kelly Johnson plated six runs while batting .200/.238/.400 for the Snakes.
Sanchez Award
Dee Gordon is fast, but he doesn't have a chance of hitting for power anytime soon. Pitchers really have no incentive to throw him a pitch anywhere other than right down the middle of the plate. This week he roped seven singles in 23 at-bats. He did not give the Dodgers an extra-base hit and he did not walk. .304/.304/.304 is a perfect Sanchez.
Franklin Gutierrez went .286/.286/.381.
Andre Ethier was not up to par both against his own standards and against those of the league as a whole. .280/.321/.360 is a poor week.
Chris Getz also batted .280. He was significantly worse than Ethier because he lacks even the modest secondary skills that Ethier experienced in his 27 PA. Then again, Getz is a vastly inferior hitter when compared to Andre Ethier, which is why he isn't an All-Star caliber player. .280/.280/.320 is terrible.
Harmon Killebrew Award
Chris Coghlan has a nice week despite a shortage of singles, going .231/.333/.500 for the Fish.
With better luck on balls in play, Lance Berkman's .227/.320/.773 week would have been a monster. Four of his five hits were home runs.
Steve Balboni Award
Brad Hawpe struck out 10 times in 26 plate appearances. It should be no surprise that he batted .182/.308/.182.
At .120/.154/.120, all Greg Dobbs did this week was strike out. He fanned 10 times in 26 PA just like Hawpe.
I mentioned Kelly Johnson earlier. His problems mostly stemmed from his nine whiffs in 21 PA.
Three true outcomes
Alex Rodriguez launched three home runs, walked twice, and struck out seven times in 26 PA.
He failed to walk, but Miguel Olivo's mastery in the other two true outcomes is noteworthy: 3-0-8 in 25 PA.
Prince Fielder missed the usual mark on the strikeouts, but 6-7-1 is impressive.
And with 1-5-9 in 30 PA, Ryan Howard is still Ryan Howard-like.
The anti-TTO
Getz went 0-0-0 in 25 PA.
Cliff Pennington, Casey Kotchman, Aubrey Huff, and Juan Pierre each ended the week at 0-1-1.
This week's MVP
AL: Brennan Boesch had a moment in the sun this week. He rapped out seven singles, three doubles, and clubbed three home runs in 33 PA. .419/.455/.806 is exceptional.
NL: Prince Fielder was out of his mind this week. His mention in the TTO category give you a lot of the information needed to ascertain why he is in this category. His final line of .500/.643/1.500 is the end of the discussion.