Welcome to the awards.
For award definitions and background on the column itself, please consult the Primer.
All weekly stats are for the period of Friday, Aug. 22 through Thursday, Aug. 28. All season totals are through the 28th.
This week's proof that assigning wins and losses to a pitcher is an idiotic practice that must stop
Good Luck Division:
John Lannan got beaten up by the Cubs for 6.1 innings, with a game score of 39. But Jason Marquis, former Illinois State Redbird Neal Cotts, and another pair of Cubbie relievers proved inadequate in the face of the Nationals' juggernaut lineup that featured Willie Harris and Christian Guzman. So he received the win despite allowing five runs on seven hits.
Jeremy Sowers lucked out. In a game where should have taken the loss, he escaped with a no decision. He got pummeled to the tune of seven runs over 3.2 innings against the Rangers. But between Josh Rupe, who kept the game close by getting lit up himself, and Jamey Wright, who took the loss, Sowers had some help.
Bad Luck Division
Jon Lester and Roy Halladay combined to throw 16.2 innings, allowing only one run on six hits, striking out 12. Neither of them got the win. Lester gave way to Jonathon Papelbon for the ninth while Halladay gave up a walk-off single to Kevin Youkilis with two out in the bottom of the ninth to take the loss.
Vulture alert! Vulture alert!
Rafael Betancourt again got a win and a blown save in the same game.
The Wes Littleton Award
Reader Seamus brings to my attention probably the worst save since the incident that prompted me to give this award its current name. It is a "True Littleton" in that it is a three-inning save in a blowout game. The culprit is Joel Pineiro, who inherited a very tenuous 14-run lead over the Braves on Friday. Because he finished the game and had three full innings pitched, he got the save. Adding to the ridiculousness of the whole affair is the fact that Pineiro didn't even pitch well. He struck out one and allowed two runs on five hits. Like the save rule in general, the three-inning save provision was created with the best of intentions but was poorly drawn out and doesn't often accomplish what was intended.
That wasn't even the only True Littleton of the week. Jason Grilli of the Rockies "protected" a five-run cushion in San Francisco for three frames.
J.J. Putz was protecting a four-run lead with two on and two out in the ninth inning. He only had to retire pinch hitter Kurt Suzuki. He was successful.
Please hold the applause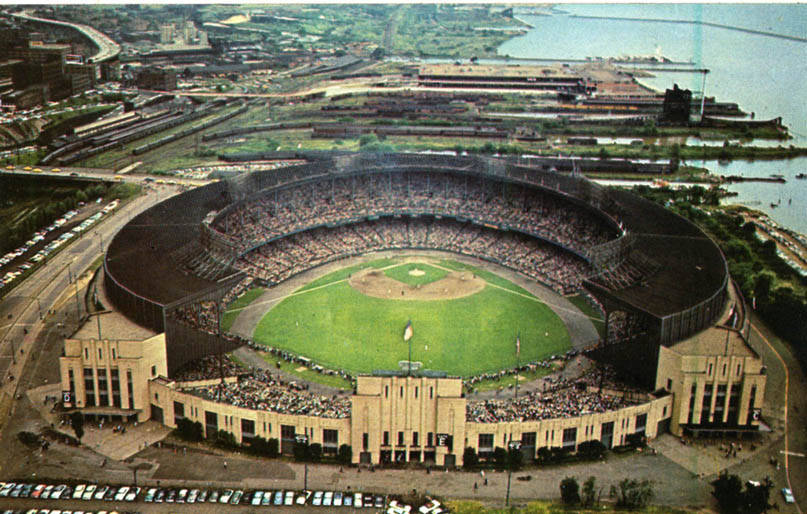 Sean Green was charged with four runs in a third of an inning. He actually hit the first two batters he faced. He got the hold because he had only given up two of the four runs when he exited the game. Cesar Jimenez allowed the two inherited runners to score on a Cliff Pennington single.
Pitchers who had a hold and a loss in the same game: Mike Lincoln against the Rockies and Jamey Wright against the Angels.
Any sufficiently advanced defense is indistinguishable from pitching
Dallas Braden has an undeniably cool name. It sounds like a character out of a bad early '90s buddy cop movie. Mister action hero benefited from some serious good luck on balls in play against Jered Weaver and the Angels. Braden threw seven frames of one-run ball, with only seven men safely touching first base. One of those was on a solo home run slugged by Mike Napoli. So out of 24 batters to face Braden, only six managed to find a gap in the defense. He was the ultimate anti-three true outcomes pitcher as he also walked nobody. He should take his defense out to dinner the next time they have a night off.
The Joe Carter Award
Keiunta Denard Span has kind of come out of nowhere this season to provide the Twins with a 127 OPS+. I had more or less given up on him as a prospect. All due respect to him, but his seven RBI this week were hiding a sub par .241/.303/.379 performance.
Season: Jose Guillen has more or less dominated this category for most of the season. With 80 RBI currently, you can expect that he'll fall just short of the 100 RBI mark for the season. He's hitting a meager .249/.285/.425, accented by his 19 walks in 485 at-bats.
The Rey Sanchez Batting Average is all I've Got Award
Derek Jeter rapped out eight hits this week, but all of them were singles and he failed to walk for a symmetrical .296/.296/.296 line.
Clint Barmes hit .292/.320/.333 in 24 at-bats.
Season: Darin Erstad is knocking on the doorstep of .300. But it's been a long time since he's shown any kind of power and he's never been one to take a lot of walks. With only 12 free passes and 18 extra-base hits in 263 at-bats, his .293/.325/.384 line is empty batting average personified.
The Harmon Killebrew Batting Average is for Wussies Award
We have four guys I want to feature here this week. Grady Sizemore had a nice week despite a .200 batting average, adding a pair of home runs, five walks, and a perfect 3-for-3 on the basepaths to his usual good defense. .200/.333/.440 qualifies for a mention in the Killebrew.
Topping Sizemore was Aramis Ramirez, who hit four home runs and drew four walks for a .222/.323/.704 line. Across town, Carlos Quentin joined in the party with his own .222/.391/.500 week. But topping them all was Ryan Howard, who is no stranger here. All six of his hits went for extra bases, split evenly between doubles and home runs. And he drew seven bases on balls for a .214/.371/.643 line.
Season: Adam Dunn has been in and out of this category all season. By the time you read this, he will probably have picked up his 100th walk of the season. He's added 34 home runs for .238/.387/.521.
The Steve Balboni Award
Nick Swisher and Jay Bruce share the dishonor this week. Swisher whiffed seven times in 16 at-bats, negating a lot of the good work he did in drawing three walks and hitting two home runs in his .125/.263/.500 week. And Bruce hit a triple, a home run, and three singles for a .200/.200/.400 line. He struck out 10 times in 25 at-bats.
Season: Ryan Howard is up to 175 strikeouts and the odds of him not breaking his own record for the most K's in a season are pretty long at this point. It's pretty hard to maintain a good OBP when you're putting the ball in play that rarely, even if you draw a healthy number of walks. .228/.321/.483 isn't what the public expects from him.
Elsewhere, rookie outfielder Wladimir Balentien is striking out pretty often himself, 60 times in 184 at-bats. Other than that, he's not doing too badly. A .163 isolated slugging isn't going to light anybody's hair on fire, but it's not bad for a rook. Seven bombs and 13 walks gives you a glint of his talent. But .201/.253/.364 is pretty poor. Tighten up that strike zone, big fella.
3 true outcomes alert!!!
Jim Thome: 21 PA, 2 HR, 4 BB, 9 K.
Season: Ryan Howard: 585 PA, 36 HR, 68 BB, 175 K.
Kelly Shoppach is showing some serious TTO street cred this season himself. In only 315 plate appearances, he's amassed 17 homers, 24 walks, and 101 K's. That's a lot of power and a lot of breeze being generated. And no, that wasn't intended to be a veiled renewable energy crack.
This week's MVP
AL: Mark Teixeira has really poured it on since being traded to the Halos. He has a 199 OPS+ for them and a 17-10 BB-K ratio. He has almost as many home runs (eight) as strikeouts. This week was probably his best yet, going .458/.552/.917 with two doubles, three home runs, four walks, and not a single strikeout.
Season: I'm calling it. Grady Sizemore has turned into the player that Carlos Beltran used to be. He's not a switch hitter, but he has just about everything else. He's hitting for power, drawing walks, playing a good outfield, and stealing bases at a very high percentage. With 34 steals and only three times caught, he owns a success rate of 92 percent. At .269/.382/.525, he's my pick for AL MVP at this point.
As an aside, where did Aubrey Huff's season come from? He's hitting a staggering .307/.366/.566. He's slugging 124 points higher than in 2007 and 83 points above his career numbers. The last time he slugged .500 was during George W. Bush's first term. In fact, we hadn't even nominated John Kerry to be his competitor.
NL: Mark DeRosa is an Ivy Leaguer, having attended UPenn. He's also done nothing but hit this season, with a .291/.382/.490 line. This week he went .444/.483/.963.
Season: Albert Pujols is either of freak of nature or a force of nature. .357/.466/.636 this season, .334/.425/.622 for his career.
Rookie of the Year update
AL: Evan Longoria had quite a lead built up. He hasn't played in over three weeks and still isn't being seriously challenged. In 381 at-bats, he has 27 doubles, 22 home runs, and 43 walks for a .278/.352/.533 line.
NL: Geovany Soto is doing even better than Longoria and he hasn't broken any bones. He's popped 31 doubles, 20 home runs, and 57 walks on his way to a .285/.367/.507 season.
See you next week.