Well, it has been awhile since the Dartboard made its last appearance. Far too long I say. From here on out, expect the Dartboard to run weekly, appearing precisely at "some point" during the weekend. This way, all you readers have something new to paw over during the downtime of sports analysis and I have another thing to do instead of going outside and risking exposure to that bright glowy thing.
Since we are kicking off a new year of the Dartboard, and it happens to be almost exactly one year since the very first, I thought it appropriate that the comments for this version will focus primarily on how the teams have shifted from that very first Dartboard. So, instead of seeing the usual previous week's rank, I will list the rank from June 22 of 2006.
Dartboard
Welcome to The Hardball Times Dartboard, our weekly attempt to rank all the teams in baseball. The Dartboard Factor is how many wins a team would be expected to have at the end of the season if it played a neutral schedule. An explanation of our method can be found here.
#1 Boston Red Sox (Dartboard Factor = 104, 95): The Red Sox of last year were an on base machine fighting neck and neck with the Yankees for the AL East crown before fading badly down the stretch. This year's version is doing it all: scoring runs, not allowing runs and even their defense (highly lauded last year for their few errors but in actuality a glaring weakness for their lack of range) is above average. They are running away with the AL East for now, but you can never count the Yankees out.
#2 New York Mets (Dartboard Factor = 98, 99): Jose Reyes should did learn to take a walk and he's become a dynamite offensive force for the NL East leaders. However, the quiet reason for the Mets lead is their defense, a squad ranked by THT as baseball's best at +49 plays overall or about 3/4 of a play per game.
#3 Los Angeles Angels (Dartboard Factor = 97, 75): Well now, that is some improvement. Jered Weaver is now a fixture in the rotation, and though he is not as good as he pitched the remainder of 2006, he is still a valuable commodity for the team sporting an outstanding pitching staff and actually an above average offense. The pitching was known going in, the offense has been a surprise. But then again, can Vladimir Guerrero keep his torrid start up?
#4 Cleveland Indians (Dartboard Factor = 95, 84): Well Travis Hafner is still far too unknown, but the Indians as a team are not leading the pack on what was supposed to be a highly competitive AL Central. Cleveland's offense is carrying the load for this team and Hafner isn't even performing up to his usual standards. If he gets going and the rest of the team stays solid, you might now see the Indians budge from the top.
#5 Oakland Athletics (Dartboard Factor = 95, 84): All pitching and defense and pretty much nothing else as Oakland sports a team ERA of 3.13 and a defense ranked at +47 plays. Those two are not unrelated as Oakland's team FIP is considerably higher at 3.80. As has happened in the past few years, the team has began a run at about the 1/3 mark and have just now passed the Mariners for 2nd in the AL West and are just one back of Detroit for the AL Wild Card lead.
#6 San Diego Padres (Dartboard Factor = 95, 83): The Athletics NL doppelgänger, the Padres lead the world in pitching with a 1960s style team ERA of 2.97. They are actually scoring runs at a league average rate, better than Oakland, but their defense, while still good, is not as good, at +26. It is no surprise given those characteristics to see the Padres with the NL's best record.
#7 Detroit Tigers (Dartboard Factor = 94, 103): Last year's AL Pennant winners have cooled down, but are still a playoff team at this point. While last year they built their success on pitching and infield defense, this year's Tigers are actually below average in those categories, but in their place they are mashing to the tune of a league leading 6.02 runs per game, over a half-run better than any other offense.
#8 New York Yankees (Dartboard Factor = 92, 98): The Yankees offense is obviously good, but surprising is that their pitching and defense are also both above average, ranks that are likely to improve as the staff gets healthier. They are not out of it and the Red Sox need to keep winning, there will not be any coasting to the AL East crown.
#9 Seattle Mariners (Dartboard Factor = 87, 78): Despite a widely panned offseason the Mariners did patch most of their black holes from 2006 and currently possess one of the better offenses (despite the lack of patience) especially if you adjust for SafeCo field. The rotation has been their achilles heel, but the team does sport the 3rd best FIP in the AL and the rotation BABIPs are all over .300 suggesting a healthy dose of bad luck and bad defense.
#10 Atlanta Braves (Dartboard Factor = 87, 72): A rejuvenated offense is lead by the oft under-appreciated Chipper Jones, but his namesake partner Andruw Jones needs to get his offense up or his contract dollars this winter will be lower than expected coming into the year.
#11 Los Angeles Dodgers (Dartboard Factor = 87, 86): Battling for the NL West lead and leading the Wild Card race, the Dodgers have done it with the pitching of Derek Lowe, Brad Penny and Randy Wolf. If Jason Schimdt can come back form injury and provide a boost they could end up rivaling the Padres' amazing staff.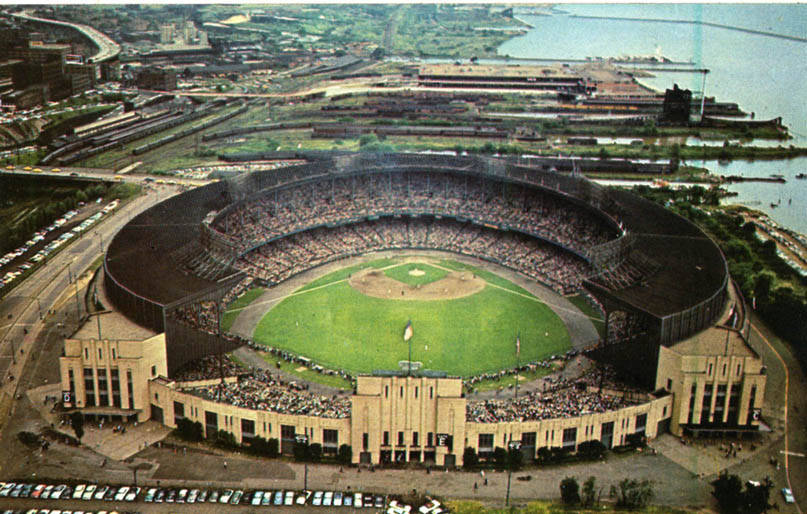 #12 Arizona Diamondbacks (Dartboard Factor = 85, 80): Arizona makes up the third contending team in the NL West surviving because of excellent pitching as Brandon Webb is just being Brandon Webb and Livan Hernandez (4.20 ERA) and Doug Davis (3.70) have been solid. Getting Randy Johnson back in the rotation will make this a potentially exciting fight to the finish.
#13 Baltimore Orioles (Dartboard Factor = 83, 73): The pitching staff continues to improve, but that offense needs an overhaul. How does that Melvin Mora contract look years later? Awful.
#14 Toronto Blue Jays (Dartboard Factor = 83, 94): The offense has been highly disappointing with Vernon Wells (.726 OPS) and Frank Thomas (.754 OPS) chewing up at bats in the middle of the order. Frank Thomas' PrOPS (.877) though suggests a rebound is possible for him.
#15 Milwaukee Brewers (Dartboard Factor = 83, 80): The potential that many people saw in this team last year has begun to manifest itself one year later as Prince Fielder has exploded and after a rocky start Ben Sheets has righted himself.
#16 Chicago Cubs (Dartboard Factor = 81, 64): The offseason spending spree has restored the Cubs to respectability, though they might have been hoping for more. Rich Hill has broken out along with Sean Marshall while Carlos Zambrano continues to make many wonder if he's pitching hurt or just throwing poorly.
#17 Minnesota Twins (Dartboard Factor = 79, 78): Funny how the Twins of 2006 find themselves in nearly the same spot as the Twins of 2006. They really need a big bat addition as they are getting next to nothing out of SS, 3B, LF and DH.
#18 San Francisco Giants (Dartboard Factor = 79, 81): Tim Lincecum has come back to earth as time and again it is shown that pitchers without control can succeed for awhile, but eventually are going to get snakebitten. Barry Zito hasn't measured up to his salary, but then, some of us were expecting this from the beginning. Meanwhile, regardless of your personal opinions, as Barry Bonds closes in on Hank Aaron, his 2007 season (1.048 OPS) at his age is nothing short of astounding.
#19 Colorado Rockies (Dartboard Factor = 78, 82): Todd Helton's power loss looks legitimate as this point, bus his strong contact and plate discipline skills continues to be a major asset. Meanwhile Jeff Francis has continued to improve as the Rockies are just a couple moves away from legitimate playoff hopes.
#20 Florida Marlins (Dartboard Factor = 78, 75): They have produced some tremendous talents on the offensive side, and they have some future staff leaders toiling away with injury in Anibal Sanchez and Josh Jonhson, but they need to cash in on Dontrelle Willis while his reputation is still higher than his actual performance record, which has been poor this year.
#21 Philadelphia Phillies (Dartboard Factor = 78, 77): Another year, another season looking to end up around .500 and in third in the NL East. Pat Gillick needs to find a way to shake up the team and get them out of their rut.
#22 Chicago White Sox (Dartboard Factor = 71, 99): 2007 is not 2005. This time when the analysts widely wrote off the White Sox they're right as the offense has been remarkably terrible with the exception of Jim Thome.
#23 Tampa Bay Devil Rays (Dartboard Factor = 70, 64): The offense, filled with young talent, is on the rise, already up to par in the AL, but the pitching has been downright offensive yielding over six runs per game despite a 4.82 FIP. Thank the defense for that as they are a remarkable 72 plays below average.
#24 Texas Rangers (Dartboard Factor = 68, 92): The Rangers, picked by some to surprise in the AL West, have completely collapsed. The pitching is bad (Kevin Millwood's ERA is 7.82 and the only three qualified starters have ERAs of 6.49, 6.56 and 6.57), the defense is bad (Michael Young is the worst defensive SS in the universe that does not contain Derek Jeter) and the offense is below average after you factor in their home park.
#25 Cincinnati Reds (Dartboard Factor = 67, 84): The Reds are about three years overdue for a major rehaul. Unfortunately they lost some of their trading chits last season in a futile playoff push. They need to get something that will help them in the future in return for Adam Dunn.
#26 Kansas City Royals (Dartboard Factor = 65, 51): Gil Meche (3.00 ERA) has been as dreamed by Dayton Moore with a dramatically reduced walk rate. There are some legitimate talents on the offensive side with Mark Teahan and David DeJesus and even Alex Gordon is starting to come around.
#27 Washington Nationals (Dartboard Factor = 65, 72): Dmitri Young has been quite a surprise, but other than that this is a team loaded with mediocrity and without a lot of help on the horizon in the farm system. They would be wise to come up with an ambitious 3-year plan and try to peak as the Mets wane in a few seasons time.
#28 St Louis Cardinals (Dartboard Factor = 65, 87): Good thing they cashed in last year because this team's window was rapidly closing with the current squad and has down so with an emphatic whoosh this year as injuries, age and a lack of depth have combined to nuke their title defense hopes.
#29 Houston Astros (Dartboard Factor = 62, 75): No Roger Clemens to save them this year as the offense is still poor, especially when considering their launching pad of a home park. This is a team that needs to realize they need at least a retool and it would be best to look a year or two down the line and start building towards that.
#30 Pittsburgh Pirates (Dartboard Factor = 59, 64): It's Xavier Nady, Jason Bay and nobody else on offense as Freddy Sanchez and Adam LaRoche have both been disappointing. While Ian Snell and Tom Gorzelanny (2.63 and 3.04 ERAs) have been up to the challenge, Zach Duke and Paul Maholm have not (5.04 and 5.00 ERAs).
Playoff Picture
The playoff picture takes the above ranking and reforms the teams back into their leagues and divisions including the wild card.
AL EAST
Red Sox – 104
Yankees – 92
Orioles – 83
Blue Jays – 83
Devil Rays – 70
AL CENTARL
Indians – 95
Tigers – 94
Twins – 79
White Sox – 71
Royals – 65
AL WEST
Angels – 97
Athletics – 95
Mariners – 87
Rangers – 68
AL WILD CARD
Athletics – 95
Tigers – 94
Yankees – 92
Mariners – 87
Orioles – 83
Blue Jays – 83
NL EAST
Mets – 98
Braves – 87
Phillies – 78
Nationals – 65
NL CENTARL
Brewers – 83
Cubs – 81
Reds – 67
Cardinals – 65
Astros – 62
Pirates – 59
NL WEST
Padres – 95
Dodgers – 87
Diamondbacks – 85
Giants – 79
Rockies – 78
NL WILD CARD
Braves – 87
Dodgers – 87
Diamondbacks – 85
Cubs – 81
Giants – 79
Rockies – 78
Phillies – 78