To qualify for our top 100, a player had to meet Baseball America's definition of a prospect, which varies slightly from Major League Baseball's criteria for retaining rookie eligibility. A batter must not have exceeded 130 at bats in the majors and a pitcher must not have thrown more than 50 innings or made more than 30 relief appearances.
Remember that this is a fantasy baseball prospect list, not a list of the best prospects in baseball. In fantasy, the only relevance of a player's defense is whether it is going to remain good enough for him stick at his current defensive home, especially when that position is short on talent in fantasy baseball.
A lot of factors went into deciding who should rank where, including a player's ceiling and floor, age, organization, position, and a many others. I tended to lean in favor of players with high ceilings than those with high floors. I also weighed scouting reports more heavily than performance in most cases, though not all. Players at scarce fantasy position got bonus points and ranked higher.
Prospects with 80 grades (using the 20-to-80 scouting scale) either on their present or future power were looked on more favorably than those with 80 grades on any other tool. Prospects with high marks in speed who also show an aptitude for hitting or getting on base—or are projected to do so—also ranked highly.
When it was a close call between a hitter or a pitcher, the hitter usually got the nod. In close calls between pitching prospects, left-handed pitchers rated higher than right-hand pitchers, and younger pitchers were rated higher than older pitchers. The current level that prospects play at played a role, but less so than I would have expected going in.
I'd like to extend a special thanks to Brian Cartwright, who was kind enough to allow me to use his Minor League Equivalent information and provided me with insight that is passed along in the form of "Forecast Notes" below. MLEs can be found as part of the THT Forecasts.
Here are your top 100 fantasy baseball prospects.
1: Bryce Harper/OF/Washington Nationals/10-16-92/ETA: 2012
Forecast notes: Projects for 20+ home runs as soon as next season, and 25+ starting in 2014. Not just a power hitter, he'll help across the board.
Scouting notes: March 2012: Harper remains the top fantasy baseball prospect in the game. He did everything that could reasonably be expected of him in his pro debut, and then some probably. He followed up his minor league season by demolishing pitching in the Arizona Fall League (AFL). He received 105 plate appearances and hit .333/.400/.634 with six home runs, four stolen bases, and a solid 11:22 walk-to-strikeout (BB:K). Harper's outstanding play has led many to speculate he'll break camp with the Nationals.
Manager Davey Johnson is lobbying for his inclusion on the Opening Day roster, but the club may choose to send him to Triple-A Syracuse to avoid losing a year of control. Regardless of where he starts the year, he'll finish it in the majors, barring injury.
October 2011: Last year's top overall selection in the draft has lived up to his lofty billing as arguably the top prospect in baseball. He opened the year in High-A, no small feat for an 18-year-old, and promptly showed off all of his tools. His power was on display with 14 home runs in 258 at-bats in High-A and he tacked on three more in 129 Double-A at-bats.
In addition to his power tool, which is his greatest asset, he displayed tremendous strike zone awareness with a 59:87 walk-to-strikeout rate between both minor league stops. Perhaps most surprising is Harper's above-average speed, which allowed him to steal 26 bases with a passable seven times caught stealing. At just 18, Harper is built like a Mack truck at 6-foot-3 and 225 pounds, but in the event he further fills out as he ages, his speed tool will almost certainly be adversely affected. On the flip side, such maturation may further enhance his power tool, which projects to rate as an 80 on the 20-80 scale.
With power numbers down in the majors the past few seasons, Harper gets the nod over fellow blue chip prospect Mike Trout for top honors on this list.
2: Mike Trout/OF/Los Angeles Angels/ 8-7-91/ ETA: Arrived
Forecast notes: Projects to be a .300+ hitter with mid-to-high teens home run power and plus stolen base contributions before his 25th birthday.
Scouting notes: March 2012: An offseason of activity has created some hurdles for Trout to clear for playing time.
The trickle-down effect of Albert Pujols signing with the Angels is that Kendrys Morales will primarily play designated hitter, taking away a position to unclog the outfield log jam. The likely starting arrangement features Vernon Wells, Peter Bourjos and Torii Hunter (that's not to mention Bobby Abreu, who is buried on the bench).
Trout bypassed Triple-A entirely, so it wouldn't be the end of the world if he were to start the year there and get further seasoning. It's hard to see him not forcing the Angels' hand at some point. He's simply too talented.
October 2011: For those who like to straddle fences, Trout could easily be considered 1A. He played most of this season as a 19-year-old in Double-A before the Angels promoted him for the first time in July. He raked in the minors, but was unable to carry that over when making the leap from Double-A to the majors. He wasn't entirely overmatched, though, and his second go-round has been much kinder to him.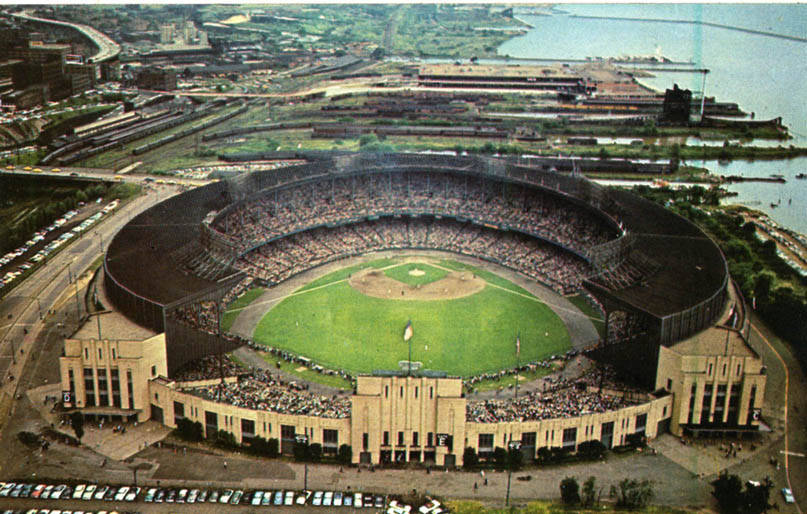 His greatest fantasy asset is his 80 speed tool. Unlike some speedsters, Trout isn't a one-trick pony. He possesses the skills necessary to hit for average, reach base via the walk, and even hit for above-average power down the line. Five-tool players with an advanced approach at the plate who reach the major leagues before their 20th birthday are a rare breed, and Trout is just that. Gamers who play in leagues with specific outfield designations (i.e. left field, center field, right field) have a strong case to flip-flop Trout with Harper on this list.
3: Matt Moore/SP/Tampa Bay Rays/6-18-89/ETA: Arrived
Forecast notes: Oliver indicates that ERA and WHIP expectations should be tempered, but the strikeouts, they'll be there in bunches. Just under 10 K/9 in 2012-2013, over the 10 K/9 mark by 2014.
Scouting notes: March 2012: All Matt Moore did after this list came out last year was spin a seven-inning, two-hit gem against the Rangers in the American League Division Series. He wouldn't make another start in the series, but he did make a three-inning relief appearance in which he gave up just one earned run on a solo home run. In total, he threw 10 innings, allowing one earned run, three hits and three walks and fanning eight.
The Rays have seven starters vying for five spots. Alex Cobb seems like an easy cut from the mix, but since the Rays failed to trade Jeff Niemann or Wade Davis, it is unclear how the team plans to open up a rotation spot for Moore. He's proven all he needs to in the minors, and one way or another, should net over 150 innings in the major league rotation. This time next year, the talk of what starting pitcher should go first in fantasy drafts could include Moore.
October 2011: Coming into the season just one facet of Moore's game needed further refining, something he already began to iron out in the second half of 2010: his command and control. Moore has done that this year. shaving a full walk off his 2010 BB/9 rate while maintaining a strikeout rate that would be elite by relief pitcher standards. He toyed with Double-A and Triple-A hitters this year and catapulted himself to top status among prospect pitchers.
Moore is a southpaw who comes at hitters with a plus velocity fastball that touched triple digits in the Futures Game, and routinely sits in the mid-90s, a curveball and a change-up. He is the total package, and has the goods necessary to outperform Jeremy Hellickson's impressive (though luck-aided) rookie season.
4: Jurickson Profar/SS/Texas Rangers/2-20-93/ETA: 2013
Forecast notes: Plenty of glove to stick at shortstop, but the bat will lag behind for a bit. Strong minor league walk rates project well with Oliver, and Profar should get a bump in value in OBP leagues.
Scouting notes: March 2012: Profar has passed Manny Machado for top prospect shortstop honors. My speculation about a possible position change because of the presence of Elvis Andrus was premature. Andrus has yet to sign an extension with the Rangers, and as a Scott Boras client, is likely to test the free agent waters. He is under Rangers team control until 2014, so it's likely the situation will work itself out. Looking at the keystone position, Ian Kinsler's Rangers contract will be up after 2013 (assuming they pick up his 2013 option).
Wherever Profar plays up the middle, his bat will be special. He can be a five-category contributor. Those are great to own at any position, and special when it is at a middle infield position.
October 2011: Profar is an exceptional talent at shortstop both in the field and at the plate. Jason Parks and Kevin Goldstein of Baseball Prospectus are two of his biggest advocates, but John Sickels and the stable of writers/scouts at Baseball America also yield glowing reviews. He could easily be ranked next to, or even above Machado: His results have been better, he's younger and projects to be above average as an up-the-middle infield defender. I rank him a few spots later because I think he'll be forced to move to second base. In most organizations, there would be no question he'd stick at his current position, but the Rangers have this guy Elvis Andrus already in place, and he's pretty good.
Profar's command of the strike zone is mind-boggling for an 18-year-old. He walked more than he struck out this year, and done so as a player who hits for pop and not just a slap singles type. The Rangers have set a precedent of aggressiveness with Andrus, indicating that if Profar is up for the challenge, they'll continue to move him up.
5: Jesus Montero/C/New York Yankees/11-28-89/ETA: Arrived
Forecast notes: Offensive minded catcher who should hit for power as soon as this year, and not at the expense of batting average. Oliver likes him to post his first OPS north of .800 in 2013, but he won't be far off that mark this season.
Scouting notes: March 2012: Bye, bye New York, hello Seattle. The Mariners shipped Michael Pineda and Jose Campos to the Yankees in return for Montero and Hector Noesi. Montero will no longer benefit from calling Yankee Stadium his home ballpark, but could benefit from no longer being pressed by better defensive catching options in the prospect ranks (the Yankees had both Austin Romine and Gary Sanchez climbing the ladder).
Designated hitter is still probably his best defensive home, but it appears the Mariners are going to be willing to allow him to fake it behind the plate a little longer. The added value he'd get from retaining catcher eligibility for a few more seasons far outweighs park effects and lineup effects. The Mariners lineup won't need to be as a potent one-through-nine as the Yankees for Montero to be a counting stats beast hitting third or fourth in the lineup. Montero made good on his hype in a 61 at-bat cup of coffee at the end of 2011, hitting .328/.406/.590 with four home runs. He won't post peak years numbers in his rookie season in 2012, but expectations of a .280 average and 20 home runs aren't wildly optimistic at all.
October 2011: He's listed as a catcher now, but it is nearly impossible to find a scouting report that considers Montero as anything more than a designated hitter masquerading as a catcher. Only the most arduous Yankees homers seem to think he can stick behind the plate; thus, he's ranked behind players he would otherwise be ranked in front of should he remain at his current defensive home. Montero's bat was among the best in the minors, and at just 21 this year he was young for the Triple-A level.
He offers plus power with projection for more down the road, but not at the expense of average. If he remains a Yankee and isn't used as a trade chip, he should be the full-time designated hitter in 2012. Ideally, at least from a fantasy perspective, he'll also serve as the backup catcher logging enough time to retain eligibility there. The Yankees have a number of aging players on long term deals who may be best suited playing designated hitter in the near future, leaving open the possibility Montero's future lies elsewhere. Regardless of where he calls home, both city and defensively, Montero is a young hitter who should be treasured in fantasy leagues.
6: Nolan Arenado/3B/Colorado Rockies/4-16-91/ETA: 2012
Forecast notes: Doesn't project to walk much, but makes up for it by rarely striking out. Should hit for a plus average and plus power right out of the chute.
Scouting notes: March 2012: A superb showing in the AFL prompted crazy talk from the Rockies brass. They suggested that Arenado will be given a shot to win the third base job in spring training. I liken the odds of that happening to that of me winning Powerball. It's not a non-zero chance, but it is pretty darn close.
That said, a summertime promotion isn't out of the question if he tears the cover off the ball in Double-A. Making the jump from Double-A to the majors is beginning to feel like the norm these days, and Arenado may add his name to the list of blue chip prospects to do so. He made strides to his walk rate in 2011, all the while reducing his strikeout rate to under 10 percent. Scouting reports of his defense are more favorable going into this season than they were going into last season, but he remains a hit-first, field-second, hot corner man. That's fine; Arenado has the hitting part under control. As he further physically matures, he should continue to see his home run output increase. Add that to his plus contribution to batting average, and that makes Arenado the best third base prospect in fantasy games.
October 2011: A 20-year-old who is moving one level at a time, Arenado has plenty of time to remain on that development arc. Not a lock to stick at third base, but this projection operates under the assumption that his average defense shown this year will allow him to stay there for a bit. Most scouting reports consider his bat the best in the Rockies system. Playing home games at Coors has its perks, and Arenado could be a beneficiary.
7: Manny Machado/SS/Baltimore Orioles/7-6-92/ETA: 2013
Forecast notes: His power and average trend in the right direction, but he doesn't project to hit the 20 home run plateau in the six year forecast.
Scouting notes: March 2012: Not noted in last year's write-up is that Machado missed time due to a knee injury in May. Prior to the injury, he was tormenting Low-A pitching. Shortly after his return, he was promoted to High-A. He flashed some power and patience in his time there, and I expect the average to go up significantly if he begins the year back at Frederick. The stay could be short there, and a promotion to Double-A during the season seems about right.
October 2011: His stats won't jump off the page, but Machado's full season debut has been solid. Machado is an offensive-minded shortstop who is expected by most to stick there. As a toolsy high school shortstop who played his ball in Miami, he elicited comparisons to Alex Rodriguez. While it's not fair to saddle the youngster with that comparison, he does have a high ceiling in his own right. Most scouting reports project him for mid-teens to low 20s home run power with an average in the .300 range once he fully matures.
His numbers this season may not suggest at an elite level for the offensively devoid shortstop position, but it's important to remember he played most of the year as an 18-year-old and there is a lot of projection and physical maturation to come. Believe the hype, and invest in a premium talent who could find himself atop this list next year if Harper graduates to the majors.
8: Devin Mesoraco/C/Cincinnati Reds/6-19-88/ETA: Arrived
Forecast notes: Low-to-mid 20s home run output with a palatable average in the foreseeable future.
Scouting notes: March 2012: Mesoraco's 2011 season confirmed his 2010 breakout was the real deal. He blends patience with power, and his low strikeout rate, 16.6 percent in Triple-A, should allow him to hit for a decent average. Ramon Hernandez is no longer with the Reds, but Ryan Hanigan still is. Eventually he'll wrestle the job away from Hanigan and relegate him to a backup gig. In the short term, Hanigan's excellent receiving and defensive skills, and manager Dusty Baker's preference for playing veterans, has the makings of split duties behind the dish.
October 2011: If not for the strong play of Ramon Hernandez and Ryan Hanigan, the Reds likely would have summoned Mesoraco prior to September on the heels of his second strong year. It took him a few seasons, but last year Mesoraco began to show his offensive prowess, and that play carried over to this year.
He offers plus power for the catcher position along with an astute eye that has helped him draw walks in over 10 percent of his plate appearances this season. A reasonable comp for Mesoraco would be Carlos Santana, with a bit less pop and current on-base skills. That difference in home run power may not fully show itself as Mesoraco will be playing his home games in a more favorable ballpark for hitting home runs. Reviews of his defense are encouraging enough to expect him to catch for an extended period of time, even if it will be as no more than an adequate defender with a plus bat. In the fantasy game, all that matters is that he retains the "C" next to his name in the lineup.
9:Travis d'Arnaud/C/Toronto Blue Jays/2-10-89/ETA 2012
Forecast notes: Decent pop, but a low OBP and .250-ish average with it. A follow-up of last year's breakout would go a long way in future projection.
Scouting notes: March 2012: D'Arnaud had a career year in 2011 and began turning some of his promise into performance on the diamond. He hit for power and average, earning Double-A Eastern League MVP hardware. The next step in his offensive development will be working more walks. His 7.1 percent walk rate is on the low side, but his 21.5 percent strikeout rate is acceptable for a player that displays the type of power d'Arnaud does. I'm more bullish on d'Arnaud's batting average potential than the Forecast, but I agree with the low-to-mid-20s home run projection.
D'Arnaud will be among the first catchers to have their name called in fantasy drafts in the coming years. He should put up jaw-dropping numbers in the Triple-A Pacific Coast League before a summer promotion.
October 2011: Behind just Mesoraco and Sanchez, d'Arnaud is an exciting offensively talented catcher. J.P. Arencibia is currently catching for the parent club, and while he's made strides defensively he's still not an asset back there. d'Arnaud is the future at catcher for the Blue Jays and should dispatch of Arencibia. perhaps as soon as next year thanks to stronger defensive skills and better hitting skills than Arencibia, who relies on an all-or-nothing approach.
10: Wil Myers/OF/Kansas City Royals/12-10-90/ETA: 2012
Forecast notes: Oliver isn't particularly bullish on his fantasy stock. Modest power and modest average, but strong OBPs
Scouting notes: March 2012: As fast as Myers dropped on prospect lists after a disappointing year at Double-A, he's working on making an equally quick ascent back up after a big AFL showing. In 106 plate appearances, he walked more than he struck out, and hit .360/.481/.674.
The AFL is a hitters' haven, so the numbers need to be taken with a grain of salt. More important than the specific line is that he got back to playing well and displayed he was over the ailments that dogged him during the minor league season.
Scouting reports don't uniformly expect him to hit for plus power, but the overriding feeling I get from reading them is that most believe he will. A few question his ability to hit for a high average. He already shows the plate discipline of a player much older, and should eventually slot in the heart of the Royals order. He may need to repeat Double-A and put his poor play there behind him before the Royals deem him ready for Triple-A. He could hit his way to the Show as soon as this season.
October 2011: Becoming a full-time outfielder in place of being developed as a catcher to get his bat to the big leagues faster, and then struggling at the plate in Double-A is a formula for sliding down prospect lists. It's hard to ignore his previous production, and he's young for the Double-A level, so repeating it to start next year isn't the end of the world. Most scouting gurus suggest his solid approach should lead to a high batting average and above-average power. There is some question whether his power will translate to games, but even in a down year there is a lot to like. Don't start selling his stock now.
11: Gary Sanchez/C/New York Yankees/12-2-92/ETA: 2014
Forecast notes: Sanchez's youth and current power appeal to Oliver. He projects to be a monster in the power categories.
Scouting notes: March 2012: Sanchez's fall in the rankings is exclusively a product of me making a conscious effort to rank players closer to big league-ready higher. That said, his ceiling is too high to drop any lower. His defense still needs work, but the seeds of becoming a decent defender are there. His power was silly for an 18-year-old. Hitting more than 30 home runs in the big leagues is not only not out of the question, but is reasonably probable.
He currently strikes out too much to hit for a high average, but he's expected to be an above-average hitter as he matures. Look for him to cut back on his whiffs as he ages. Sanchez has a chance to be a middle of the order bat in a lineup that is always loaded, in a ballpark that is a band box, at a scarce position. That's what fantasy dreams are made of.
October 2011: His projection seems optimistic, but he's succeeding as a 19-year-old and has superb scouting reports. No questions about his ability to stay behind the plate, and the only thing that prevents him from slotting in just behind the big two is that he's still in the low minors and requires some dreaming on. He possesses plus raw power that is showing itself in games already and a plus hit tool that's still developing. Time is very much on his side, and thanks to his position his ceiling is higher than any other player on this list including Harper and Trout. The Yankees struck gold signing this young Dominican-born catcher to a $3 million bonus.
12: Miguel Sano/3B/Minnesota Twins/5-11-93/ETA: 2014
Forecast notes: Elite level power, but it comes at a cost. High strikeout rates will hamper batting average.
Scouting notes: March 2012: There are big questions about his future defensive home. Some suggest he can stick at third base, others expect him to fill out to the point he'll need to move to first base or right field. No one is questioning his power, though. He hits the ball with authority to all fields, and his power potential may trail only that of Harper.
It is expected he'll tone down the strikeouts some as he becomes better at recognizing pitch types. That would help his average in the upper minors and majors tremendously. With power down the last few years, Sano is a welcome sight off in the horizon.
October 2011: Sano requires quite a bit of dreaming on to justify this ranking. He crushed the ball in the Appalachian League, but it's his projection for plus-plus power at third base, that should excite people. The biggest question is where his defensive home will be when he reaches the majors. He has seen time at shortstop and third base, but is a near certainty to be pushed off shortstop as his base fills out and he loses range. He has a strong arm, so third base is possible, but he'll have to further refine his skills there to stick.
Even in the worst case scenario, where he is moved to the corner outfield, which is what Kevin Goldstein expects, his power potential puts him a cut above the rest.
13: Trevor Bauer/SP/Arizona Diamondbacks/1/17/91/ETA: 2012
Forecast notes: Oliver suggests he may be capable of a 3.5 BB/9 and 9.0 K/9, and I'm inclined to agree based on scouting reports.
Scouting notes: March 2012: Bauer is an unconventional work horse who won't be long for the minors. He already saw time in Double-A in 2011, and should open the year as part of a stacked rotation at Triple-A Reno. The Diamondbacks rotation is full, but the back end has the potential for some turnover during the season. Joe Saunders and Josh Collmenter may have short leashes if Bauer and Tyler Skaggs toy with Triple-A hitters as I expect them to.
Bauer has a chance to be an impact player in strikeouts right out of the gate. The rest of his fantasy contributions may be inconsistent as a rookie, but he has the deep repertoire and pitching acumen to keep his rookie clunkers to a minimum.
October 2011: His unorthodox workout regimen and delivery may have caused some concern for teams in the draft, but the Diamondbacks didn't hesitate to select the UCLA Bruins' best pitcher last year, better than No. 1 overall selection Gerrit Cole. Jim Callis of Baseball America had him rated as the top college pitcher, and had him behind only high school flame-thrower Dylan Bundy when rating this draft class' arms.
A right-handed pitcher, he throws his fastball with low-to-mid 90s velocity and can reach back and dial it up to 95-96 on occasion. According to Project Prospect, he throws both a two-seamer and a four-seamer, and both are plus pitches. All scouting outlets seem to agree he throws a plus breaking ball, with some referring to it as a curveball and others a slider. Baseball America suggests he throws both and even has a split finger in his tool belt.
It is also universally agreed that he throws a change-up. Such a mix of pitches gives him the goods necessary to toy with hitters and go through lineups multiple times. Don't be scared off by his quirky, high-torque delivery. A little guy from the University of Washington has done okay for himself in San Francisco in spite of the same concerns.
14: Julio Teheran/SP/Atlanta Braves/2-9-90/ETA: Arrived
Forecast notes: Strong walk rates should help him contribute in WHIP. ERA looks solid, but strikeout rate is nothing to write home about.
Scouting notes: March 2012: Those who were "disappointed," in Teheran's 2011 season need to look no further than his date of birth and level on the minor league ladder to realize he's just fine. A repeat of Triple-A could help him develop consistency in his breaking ball, and with it, help him increase his strikeout rate.
He may not be awarded that opportunity as there is talk of him being in the mix with a host of others for a big league rotation spot. Don't be dissuaded by a rough start if that's the case. His plus to plus-plus fastball and change-up are already big league ready, and when he refines one of his breaking balls, either slider or curveball, he'll really take off. This is a very good prospect, and a very young one at that. Patience, young grasshopper, patience.
October 2011: Just 20 years old this season and already made his major league debut. Strong Minor League Equivalents are supported by scouting reports that love his stuff, which includes a premium fastball and two secondary pitches, curveball and change-up, that project to be above average. Not a finished product, but ready for full time major league duty. The best of a crop of strong pitchers in the Braves system.
15: Tyler Skaggs/SP/Arizona Diamondbacks/7-13-91/ETA: 2012
Forecast notes: Breakout with his "stuff" in 2011 fully supported by his MLEs. Excellent control with better than average strikeout potential.
Scouting notes: March 2012: Skaggs is an example of projectable velocity coming to fruition. Now that he throws his fastball in the low-90s regularly, some scouts suggest he has No. 1 starter potential.
He hides the baseball well and that makes the velocity play up further. His curveball is a devastating knockout offering, and his change-up is average or better. Skaggs' control and command are top flight. Could someone explain to me why the Diamondbacks felt compelled to re-sign Joe Saunders? Skaggs will open in Triple-A, and he should get his first taste of the majors this season.
October 2011: Skaggs was the prime get in the Dan Haren deal with the Angels. He's a southpaw with a fastball in the upper 80s to low 90s with a frame that may allow him to add a tick or two (though no in-season scouting reports around the 'net suggest that has been the case yet). He also throws a curveball that Baseball America graded as the best in the Diamondbacks system coming into the season, and a change-up. His strong play has moved him up prospect rankings and allowed him to surpass teammate Jarrod Parker in most onlookers' eyes.
16: Shelby Miller/SP/St. Louis Cardinals/10-10-90/ETA:2012
Forecast notes:: Breakout season, but walk rate needs further refinement. MLE of 4.3 BB/9 in 2010 regressed to 4.5 BB/9 this year. His strikeout rate remained elite while climbing levels at 8.4 K/9 this year.
Scouting notes: March 2012: Part of the Thrice-P (Post Pujols Plan) in St. Louis, Miller will eventually help ease the pain of the loss of arguably the best hitter in baseball. Miller is a flame-throwing Texan who has breezed through the Cardinals system since making his pro debut in 2010. He struck out better than a batter an inning in 86.2 innings in Double-A, and is knocking on the door of the majors. Triple-A is next on tap, and a major league call-up in the summer or September is looming.
October 2011: Miller is a young pitcher with front line starter stuff that supports his projected high strikeout rate at the major league level and current production in the minors. His best pitch is his heater, but it is supported by a 12-6 curveball and a developing change-up. Positive scouting reports from multiple outlets plus solid forecast. Toss in his current organization, which calls the National League and a home run-suppressing Busch Stadium home, and it is easy to envision him leap-frogging some of the pitchers in front of him.
17: Anthony Rendon/3B/Washington Nationals/6-6-90/ETA: 2013
Forecast notes:Projects to hit for a useful average and power while posting a strikeout rate not typically associated with a player with pop.
Scouting notes: March 2012: If you're looking for a dark horse to top this list next year, Rendon fits the bill. Shoulder problems sapped him of much of his power his junior season, but when he's healthy, he stings the ball. He displays big league-ready plate discipline and strike zone recognition. Instead of playing in the AFL, the Nationals opted to have him continue rehab and strengthening exercises on his shoulder while receiving instruction. All signs appear good for a healthy 2012.
The Nationals signed Ryan Zimmerman to an extension late in February, so Rendon will need to be developed away from the hot corner if he's going to be anything more than a blue chip trade prospect for the organization. It will be interesting to see how the Nationals brass handles the situation, but these things have a tendency to sort themselves out.
Rendon is a talented player whom Jim Callis of Baseball America called the top amateur draft prospect in 2011. Thus far, he has taken ground balls at second base, shortstop and third base. Reports from the Nationals are that he looks good at each position, but it is hard for me to believe he'll be able to cut it at shortstop. If he can hack it, then his star will shine even brighter in fantasy baseball circles.
October 2011: A strained shoulder caused Rendon to log a great deal of time at the designated hitter position for the Rice Owls this season and likely contributed to his drop in power production. Teams appeared to be scared off by his medicals as he slid to the Nationals at pick six. I'm not privy to his medical records, but find it encouraging that the Nationals were confident enough in him to snap him up as a top-10 selection. If there were no medical red flags he'd be higher on this list, though.
With Ryan Zimmerman already at third base, Rendon may be forced to switch positions, with second base being a likely home. The Nationals may also opt to develop him as a third baseman, where his skills grade out as plus, and cross the bridge of determining what to do with him when they get there. Rendon sat atop Baseball America's pre-draft rankings, no small feat as many pundits viewed this draft as one of the more talented and deep in recent years.
18: Dylan Bundy/SP/Baltimore Orioles/11-15-92/ETA: 2013
Forecast notes: 2011 draftee out of high school without a current projection
Scouting notes:March 2012: Bundy is widely considered the best prep pitcher drafted since Josh Beckett. He has a high ceiling, present- day plus stuff, and polish beyond his years. Keith Law has gone as far as to suggest he wouldn't be surprised to see Bundy reach Double-A this season. That would be one heck of an accomplishment for a 19-year-old in his first year of professional baseball.
As you'd expect reading that ringing endorsement, Bundy is expected to zoom through the system. With some professional experience, and the graduation of Matt Moore forthcoming, the perfect storm could be brewing for Bundy to move into the top prospect pitcher spot the next time this list is updated.
October 2011: Bundy rates 28th on this list based entirely on scouting reports, as he has no professional experience or forecast projection. He's has a power arm that throws at 94-96 mph and has touched 100 mph repeatedly. The most encouraging part of any Bundy scouting report regards his secondary offerings. His worst is a change-up that is described by most industry folks as average. His other secondary offerings are a plus power curveball and a plus cutter (Sickels describes the pitch as a slider, but Baseball America, Goldstein and Law describe it as a cutter). He can throw all his pitches for strikes, and is advanced for a prep pitcher. It's a leap of faith tossing a guy with no pro experience this high, but his arsenal sounds like it has all the makings of fantasy ace.
19: Ryan Lavarnway/C/Boston Red Sox/8-7-87/ETA: Arrived
Forecast notes: While he won't derail fantasy team batting averages, he'll leave a bit to be desired. His power is excellent, and his MLEs have gotten better every year while moving up the minor league ladder.
Scouting notes: March 2012: This it the point in the list where I'm obligated to remind readers this is a top 100 prospect list for fantasy baseball purposes. That means, his defense only has to be passable enough for him to stick at catcher, not win a Fielding Bible Award.
Lavarnway would be able to get away with being a below average defender at a position often noted for defense because he can rake. He hits for power, and understands the value of taking a walk. His strikeout rates have been fairly good for a slugger, but he still isn't going to find himself in the running for any batting titles.
The bat is big league ready, but the Red Sox are expected to open him in Triple-A, and carry Jarrod Saltalamacchia as the starting catcher with Kelly Shoppach serving as the backup. Shoppach has hit below .200 the last two seasons, and should serve as nothing more than a place holder until Lavarnway forces his way onto the Red Sox active roster.
David Ortiz is under contract only through this season. That could leave the door open to Lavarnway splitting his time between designated hitter and catcher next year, after serving in a part time role the second half of this year.
October 2011: Lavarnway's bat is tremendous, and if it can stick at catcher it is elite. When he was drafted, most felt he had nearly a zero percent shot to stick there, but he has worked hard and improved by most accounts. He still has a large number of detractors, but at least he now has a shot. The Red Sox dealt Tim Federowicz, a prospect catcher with a strong defensive reputation but no bat. That may be an indicator that the Red Sox have faith in Lavarnway sticking behind the plate in the short term.
If Theo Epstein re-signs David Ortiz to serve as the team's designated hitter, Lavarnway's only immediate path to playing time, barring injury, will be as a catcher.
20: Xander Bogaerts/SS/Boston Red Sox/10-1-92/ETA: 2015
Forecast notes: He's a few years from being a big leaguer, but Oliver believes he should provide fantasy relevant power by 2015.
Scouting notes: March 2012: First things first: Bogaerts is almost certain to outgrow the shortstop position. He has the arm for third base; the only question is whether he'll also outgrow the hot corner.
His bat will play anywhere, though, and his full season debut was impressive. Bogaerts assaulted baseballs in Low-A, ripping 16 home runs, two triples, and 14 doubles in 296 plate appearances. That power production resulted in a robust .249 ISO. After sporting an outstanding walk and strikeout rates in Rookie Level ball in 2010, both were merely acceptable in 2011. He has plenty of time to improve both rates. He'll open next year as a 19 year old in High-A. If he continues denting bleacher seats, the Red Sox will be forced to decide how aggressively to challenge the youngster. I'm sure that's a decision they'd love to be in the position to have to make.
21: Jean Segura/SS/Los Angeles Angels/3-17-90/ETA: 2013
Forecast notes: MLEs regressed for a second consecutive year. Oliver doesn't like Segura as much as the scouting reports do.
Scouting notes: March 2012: A torn hamstring derailed much of Segura's 2011 campaign. The most promising part of his abbreviated season is that he took to transitioning from second base to shortstop quite well—well enough that he'll continue to be developed there. He was healthy enough to play in the AFL, and is on target to open the year in Double-A.
A healthy Segura hits ropes from pole to pole, and efficiently swipes bases in bunches (102 stolen bases with 25 caught stealing in his professional career). He'll occasionally flash a bit of home run power, but is more of a doubles hitter. The Angels' incumbent shortstop, Erick Aybar, is due to hit free agency at season's end. After a big offseason of spending, the club may not be able to afford to re-sign him to a long term deal. The decision could be a made a whole lot easier if Segura plays well, and perhaps most importantly, stays healthy in Double-A this year.
October 2011: A player scouts like better than the Forecaster. Kevin Goldstein of Baseball Prospectus noted in April that he looked good making the transition from second base to shortstop, something that would help his value greatly. He may fill out and lose range, leading to a move back to second base, but at either middle infield position he'll hold fantasy value if his tools develop. He should hit for average power, with an above-average hitting and and above-average speed if everything falls into place.
22: Jameson Taillon/SP/Pittsburgh Pirates/11-18-91/ETA: 2013
Forecast notes: Too small a sample size to draw firm conclusions, but he's a young flame-thrower who's striking hitters out while pounding the zone.
Scouting notes: March 2012: The Pirates handled Taillon with kid gloves all year, keeping him on a strict innings and pitch count limit, and restricting his use of secondary pitches. His focus on fastball control and command could pay huge dividends going forward. Taillon already struck out a healthy number of batters without the benefit of leaning on his full repertoire often. We could be in store for an increase to his 9.42 K/9 this year when the Pirates loosen the reins on this thoroughbred.
Armed with a mid-90s fastball that lights up radar guns even higher than that when he needs it, and two plus breaking balls, Taillon has an ace ceiling. His change-up lags behind his other pitches, but he's working on that. The rate at which his change-up develops could coincide directly with the rate at which he ascends the minor league ladder. If he proves as quick a study of his change-up as he did of commanding his fastball, he could move quickly.
October 2011: Apparently the Pirates said they'd have taken Taillon over Harper if they'd had the top pick. Seems like that might be a creative way for the Pirates to give their 2010 draft pick a pat on the back, but it also speaks to Taillon's talent. He has a power arsenal with a blazing heater, a hammer curveball and a wipe-out slider. He has acclimated himself to pro baseball just fine with a tremendous 94:20 strikeout-to-walk rate in 88.2 innings in Single-A. As a pitcher drafted out of high school, and as part of a thrifty ballclub, it's likely the Pirates will bring him along slowly.
23: Gerrit Cole/SP/Pittsburgh Pirates/9-8-90/ETA: 2012
Forecast notes: Two good college seasons but walk rate leaves a bit to be desired.
Scouting notes: March 2012: How can anyone not love Cole's stuff? He throws a heater that routinely lights up three digits on the radar gun, a plus-plus slider, and an average change-up that shows promise of developing into yet another dominating plus offering.
The stuff has never been the problem. The problem is that Cole has been merely good, and not utterly dominant. In many ways, his play in the AFL is a microcosm of a college career that often left scouts scratching their heads. He pitched 15 innings, allowing five earned runs, walking four, and striking out 16. He was lights out in four of his five games pitched, but was taken deep by Nick Franklin in the Rising Stars game. He allowed three of his five earned runs, and four of his 14 base runners in that forgettable 2.1 inning start.
Cole has the ceiling of an ace, and should he stay healthy, a reasonably high floor with his present pitch repertoire. A good professional debut in the minors should result in a September call-up.
October 2011: Cole's stuff is much better than his performance in college (which was pretty darn good). He throws a four-seam fastball in the mid-90s and can touch a hair under 100 mph, and a two-seam fastball that's a few ticks slower. He also throws a plus slider and a change-up that some describe as plus-plus. Law goes as far as to lump it at the same level as Johan Santana's and Clay Buchholz's change-ups. Quite high praise.
Even more interesting is pre-draft talk from Law as well as Jason Parks of Baseball Prospectus that suggested Cole might be as good as, or perhaps even better in the majors than Stephen Strasburg. If that's the case, this ranking will look foolishly low.
24: Michael Choice/OF/Oakland A's/11-10-89/ETA: 2013
Forecast notes: Breakout 2010, but in 2011 walks and power have fallen back. He did reduce his strikeout rate, and is expected to hit for power.
Scouting notes: March 2012: Many folks are nonplussed by the A's offseason. The rebuilding A's added to a position, outfield, that they seemed to have depth at in the upper minors. The true blue chip outfield prospect will begin the year at Double-A, though, and things will sort themselves out by the time he's ready for his major league debut.
Choice is a slugging outfielder who is currently playing center field, but is expected to shift to a corner. He'll draw walks, and visit the seats often, but he'll also strike out regularly. He cut his strikeouts down from his sky high 35.5 percent rate in 2010 to 24.7 percent in 2011. Choice has a long swing, not unlike most power hitters, and with long swings come strikeouts.
Promising for the future, though, in a small sample, was his stellar play in the AFL. He pared down his strikeout rate to 15.2 percent in 79 plate appearances. That reduced strikeout rate did not come at the expense of power or his walk rate, either. Even if the gains there don't carry over fully, Choice's power will make him a big time fantasy baseball prospect. He'll be challenged by Double-A pitching to begin his 2012 campaign. How he responds to facing advanced pitching and better breaking balls (something he has at times struggled with) will go a long way in determining his time table for advancement.
October 2011: The epitome of Three True Outcomes, Choice has the feel of a younger version of Chris Carter. It would be nice to see him continue to cut back on one of the true outcomes (strikeouts), while increasing another (walks), but his power isn't in question at all.
Parks lauds his power potential and bat speed, but notes that he'll always strike out a lot. Goldstein also gushes about the power. In fact, whatever outlet for prospect info you choose to turn to, the story is the same: His power is elite but he'll need to continue to fine-tune his hit tool to succeed at the higher levels of the minors and the majors. His reduction in strikeouts from last year to this year, and from pre-All-Star break to post-All-Star break, is enough reason to buy into Choice.
25: Rymer Liriano/OF/San Diego Padres/6-20-91/ETA: 2014
Forecast notes: MLEs aren't pretty, but they took a quantum leap in 2011 from his sub-Mendoza line 2010 MLE. He's a few seasons away, and would be aided greatly by cutting down on his strikeouts.
Scouting notes: March 2012: Liriano is the top prospect in a very deep and revamped Padres farm sysem. Unlike some of the upper echelon Padres prospects, he is home grown and developed. He was a 2007 signee out of the Dominican Republic.
The toolsy outfielder has been a slow study, but that shouldn't be concerning given his youth. In consecutive years he opened at a minor league level too advanced for his present skill set, and he struggled. That resulted in a demotions both years, and consequently, better play from Liriano at the lower level.
Last season marked a big leap in the transition of tools to skills for him. He did a bit of everything in Low-A, hitting a juicy .319/.383/.499 with 12 home runs, eight triples, 30 doubles and a respectable 47:95 walk-to-strikeout ratio. Most impressive from a fantasy perspective, he stole 65 bases in 85 chances (76.5 percent success rate).
Liriano epitomizes what it means to be a five tool player. He's a well built six-foot and 230 pound athlete who has a chance to be an impact player in all five standard fantasy hitting categories. The ETA above takes into consideration his struggles when moved too quickly, but if the light bulb that went on last year remains lit, he could press for a late 2013 big league debut.
26: Hak-Ju Lee/SS/Tampa Bay Rays/11-4-90/ETA: 2013
Forecast notes: Not much power projection, but breakout 2011 resulted in an MLE slash of .272/.325/.385.
Scouting notes: March 2012: Sure, everyone loves power. Lee won't provide much of it, but that doesn't mean he can't be an impact player at a position where offense is a luxury. What Lee lacks in power he can easily make up for in pure hitting ability and speed. The fact that he recognizes home run hitting isn't a part of his game is a big plus.
Lee slaps the ball around the field, and isn't afraid to work walks to get on base where his speed is a headache for opponents. His efficiency was down last year, but that should improve with work and further coaching. His speed, on-base skills, and modest power make him an ideal player to hit at or near the top of the order. As a table setter, he could be a big contributor in runs scored and stolen bases. He should also provide ample production in batting average. He struggled in his first crack at Double-A, and he'll open the year back with Montgomery hoping for more success in attempt two. With fellow shortstop prospect Tim Beckham a level ahead of him, the Rays can afford to take their time with Lee.
October 2011: Prior to the season the Rays dealt Matt Garza to the Cubs for a gaggle of prospects. The highest rated prospect was Chris Archer who was coming off a solid 2010 campaign. The true crown jewel appears to be Hak-Ju Lee, who had a breakout 2011 season.
The primary responsibility of any up-the-middle player is defense, and Lee's is banner. What matters more to fantasy gamers, though, is that he comes equipped with the ability to hit. His power may never show itself as more than average, and his MLEs suggest it won't, but some scouting reports suggest his plus bat speed could result in gap power with some round trippers tossed in as he matures. His speed should allow him to take advantage of his strong on-base skills and steal bases. He's one level below Tim Beckham who is in Triple-A right now, but is the better bet to play shortstop for the Rays when he gets there.
27: Kolten Wong/2B/St. Louis Cardinals/10-10-90/ETA:2013
Forecast notes:: Oliver's forecast loves Wong, and believes he's ready now. Double digit power and speed combination with a plus batting average: That would play great at second base.
Scouting notes: March 2012: Wong won't wow fantasy gamers in any one statistical category, but his ability to help across the board will make him a very valuable player at the keystone position. The one category he should shine the brightest in is batting average. He has an advanced understanding of the strike zone and a compact swing that leads to ropes to the gaps. He has enough pop in his bat to hit teen taters in the Show, and enough baserunning savvy and speed to match or best that stealing bases.
Lineup position will be key for Wong, as he'll need to score a healthy number of runs or drive them in to maximize his fantasy value. His strong on-base skills profile well for the top of an order, and little stands in his way to eventually laying claim to the Cardinals' leadoff duties in the future. Wong's pro debut exemplified his polish, and he should fly through the system. Second base is messy on the parent club, but Wong should clean things up, laying claim to keystone duties sometime in 2013.
October 2011: Baseball Prospectus' Jason Parks is a Wong believer but alludes to a potential move to left field that would cripple his value in fantasy. Baseball America also cites his ability to play a super utility type role. Small in stature, but not lacking for pop, he could produce teens home run totals. He's a plus hitter with average speed but good base running instincts that could net him useful stolen base totals.
28: Cheslor Cuthbert/3B/Kansas City Royals/11-16-92/ETA: 2015
Forecast notes: Oliver projects that Cuthbert is a few years from being fantasy relevant. By 2015 he is projected to hit high teens home run totals with a low batting average.
Scouting notes: March 2012: The dog days of summer took their toll on Cuthbert, and his final season line paid for it. In May, June and July he hit .308, .307, and .356 respectively with seven home runs in 204 at-bats. He showed patience, walking 19 times, and made contact frequently, striking out only 33 times. The wheels fell off the bus in July, and he was unable to recover in August. His .135 average was putrid, and he struck out 32 times in his final 96 at-bats.
The culprit for his struggles was mostly fatigue. Cuthbert played more than twice as many games in 2011 as he had played in 2010. He also played all season as an 18-year-old. He made strides in the field, but not everyone is sold he'll stick at third. Cuthbert has the arm to stick there; the concern is that he'll outgrow the position.
For now, he'll rank this highly with the thought being he'll stick at third base. If he moves off the position, he'll see a significant hit to his fantasy stock. He'll start the year in High-A playing in a park, Wilmington, that according to ballpark factors found at Baseball Think Factory (thanks to the work of Jeff Sackman and Dan Szymborsk)i, suppressed home runs substantially (0.78 multiplier, with 1.00 being neutral). Keep that in mind if his power numbers aren't off the charts. Cuthbert projects to hit for power in the future, and as long as the scouting reports continue to read as such, don't adjust your expectations for him too drastically if he fails to put up a gaudy home run total in 2012.
October 2011: Cuthbert doesn't get the due he deserves as part of a loaded Royals farm system. At just 18, he's playing in a full season league and playing well. He has struggled of late, but some scouts believe it's a product of him wearing down. Baseball Prospectus' Jason Parks called him a breakout candidate coming into the season. He describes Cuthbert as having "some of the best barrel awareness" he has ever seen in a teen. He uses the whole field as a hitter and has developing power.
He's got enough defensive skills to stick at third base as well. He was an honorable mention on Keith Law's midseason top-50 prospect list as well, and is a C+ high upside prospect in the eyes of Sickels.
29: Jacob Turner/SP/Detroit Tigers/5-21-91/ETA: Arrived
Forecast notes: Two solid years with good control but only average strikeout rates.
Scouting notes: March 2012: Having not spent a full season at any one minor league level, Turner is on the Tigers' accelerated pitcher development plan (see: The Rick Porcello Plan). Turner has acquitted himself well at each stop save for struggling in a couple major league starts after a decent debut in the Show.
Turner's control and command are excellent. His high water walk mark in the minors was a plenty good 2.53 BB/9 in 113.2 innings pitched at the Double-A level. He's walked under two batters per nine innings at every other level of the minors. Turner throws three average or better pitches, a couple of fastballs that sit in the low-90s with movement, a plus curveball, and an average change-up that flashes more on occasion.
His strikeout rates have been a little low for a prospect who occasionally gets future ace grades, and at worst, gets top-flight number two starter grades. A big part of that is likely the speed at which he has been moved through the system after being selected in the first round of the 2009 amateur draft. In three Triple-A starts made after his major league debut, he was at his best, striking out 20 batters in 17.1 innings pitched (10.38 K/9), all while still pounding the strike zone (1.56 BB/9). Turner is in the mix for the Tigers' fifth starter gig this spring. If he doesn't break camp in that role, expect him to lay claim to it sometime early in the summer.
October 2011: Turner was considered the top high school pitcher in the 2009 draft, and the Tigers promptly snapped him up and paid him an above-slot $5.5 million. He's a three-pitch starter with a fastball around 92-94 mph that can be bumped up a bit when he needs a little extra oomph. Most scouting reports describe his heater as having sink or boring action, which help him induce ground balls. His best secondary offering is a developing 12-to-6 curveball with plus potential and a change-up that could end up being an average big league pitch.
He has moved quickly, and in a perfect world has the package to develop into a top of the rotation starter. His control is quite good, but his strikeout rate leaves something to be desired from a fantasy perspective. The natural fear for those who have followed the Tigers' recent development of pitching arms is that Turner turns into Rick Porcello version 2.0. He hasn't been rushed as quickly, and has struck out more hitters in his brief Triple-A and major league time, so don't rush to that assumption just yet
30: Taijuan Walker/SP/Seattle Mariners/8-13-92/ ETA: 2014
Forecast notes: Control is a work in progress, but strikeouts in bunches.
Scouting notes: March 2012: The Mariners have a trio of starting pitching prospects that compares favorably to just about any in all of baseball, and Walker's ceiling is the highest of the bunch. He is also the furthest away. That said, his play in 2011 was excellent for a 2010 draftee who was a multi-sport prep star, and he should move faster than most would have anticipated.
Walker joined professional ball with a live arm that fired blazing fastballs. He still has that fastball, but now backs it with a developing change-up he's able to use in games, and a hammer curveball that is a doozy and can make opposing hitters look foolish. It's unclear where he'll begin the year in the minors. He may open in High-A playing in a hitter-friendly environment, or he may open skipping a level and pitching at Double-A. Either assignment will prove challenging for Walker, and will better help set an accurate timetable for his arrival to the bigs.
October 2011: Impressive season in Single-A as an 18-year-old who was considered a raw high school pitcher when the Mariners selected him in the supplemental first round of the 2010 draft. In part, he was considered raw because he was a high school basketball player and played shortstop as well. He throws a fastball with heavy sink and premier velocity (can reach 98 mph). As one would expect, that sinking fastball has helped him rack up the groundball outs (1.54 ground out-to-fly out). He also throws a plus curveball and is developing a change-up. His control has been described as spotty by both Kevin Goldstein and Sickels, so a 2014 ETA may be a bit ambitious. When he does arrive in the majors, calling Safeco Field home will be a nice perk.