26: Carlos Martinez (formerly Carlos Matias)/SP/St. Louis/9-21-91/ETA: 2014
Forecast Notes: Control issues and poor in High-A in 2011 but has good strikeouts. Projected 3.6 BB/9, 7.9 K/9, 4.49 ERA; by 2017 2 WAR
Current Level: High-A
Scouting Notes: Martinez is another example of scouting reports straying from future projection based on current statistical performance. He throws with easy velocity, according to Keith Law, and can hit triple digits on the radar gun. Guys who throw plus-plus velocity heaters that light up the radar gun are few and far between.
Even more exciting is that the pitch is far from straight and has natural cutting action, according to Baseball America. He ranked 18th on its Top-50 Midseason Prospect list, and fourth on Law's. In addition to his exceptional fastball he features a curveball and is developing a change-up. His poor walk rate and high ERA in High-A may allow a buying window on this youngster in dynasty leagues. Once the performance catches up to the stuff, or perhaps if it catches up, he'll be a tough player to pry away from an opposing owner.
27: Dylan Bundy/SP/Baltimore Orioles/11-15-92/ETA: 2015
Forecast Notes: 2011 draftee out of high school without a current projection
Current Level: Unassigned 2011 draftee
Scouting Notes: Bundy rates 28th on this list based entirely on scouting reports, as he has no professional experience or forecast projection. He's has a power arm that throws at 94-96 mph and has touched 100 mph repeatedly. The most encouraging part of any Bundy scouting report regards his secondary offerings. His worst is a change-up that is described by most industry folks as average. His other secondary offerings are a plus power curveball and a plus cutter (Sickels describes the pitch as a slider, but Baseball America, Goldstein and Law describe it as a cutter). He's can throw all his pitches for strikes, and is advanced for a prep pitcher. It's a leap of faith tossing a guy with no pro experience this high, but his arsenal sounds like it has all the makings of fantasy ace.
28: Gerrit Cole/SP/Pittsburgh Pirates/9-8-90/ETA: 2014
Forecast Notes: Two good college seasons but walk rate leaves a bit to be desired.
Current Level: Low-A
Scouting Notes: Cole's stuff is much better than his performance in college (which was pretty darn good). He throws a four-seam fastball in the mid-90s and can touch a hair under 100 mph, and a two-seam fastball that's a few ticks slower. He also throws a plus slider and a change-up that some describe as plus-plus. Law goes as far as to lump it at the same level as Johan Santana's and Clay Buchholz's change-ups. Quite high praise. Even more interesting is pre-draft talk from Law as well as Jason Parks of Baseball Prospectus that suggested Cole might be as good as, or perhaps even better in the majors than Stephen Strasburg. If that's the case, this ranking will look foolishly low.
29: Taijuan Walker/SP/Seattle Mariners/8-13-92/ ETA: 2014
Forecast Notes: Projects 4.3 BB/9, 8.1 K/9, and 4.33 ERA in 2015.
Current Level: Single-A
Scouting Notes: Impressive season in Single-A as an 18-year-old who was considered a raw high school pitcher when the Mariners selected him in the supplemental first round of the 2010 draft. In part, he was considered raw because he was a high school basketball player and played shortstop as well. He throws a fastball with heavy sink and premier velocity (can reach 98 mph). As one would expect, that sinking fastball has helped him rack up the groundball outs (1.54 ground out-to-fly out). He also throws a plus curveball and is developing a change-up. His control has been described as spotty by both Goldstein and Sickels, so a 2014 ETA may be a bit ambitious. When he does arrive in the majors, calling Safeco Field home will be a nice perk.
30: Anthony Rizzo/1B/San Diego Padres/8-8-89/ETA: Arrived
Forecast Notes:Brian is not high on him. Had a breakout 2011 despite major league struggles. Mid-20s homer run totals projected.
Current Level: Triple-A
Scouting Notes: Rizzo has had a huge season in the Pacific Coast League. Unfortunately, numbers in the PCL are inflated due to friendly hitting environments, so take the raw numbers with a spoonful of salt. Scouting reports aren't all glowing for Rizzo; there are questions about whether he can hit for both power and average. His desire to hit for pop has resulted in more strikeouts and a pull-happy approach.
Possibly a positive to take away from glancing at Rizzo's numbers is a dominance against right-handed pitching and struggles against left-handed pitchers (his same-handed counterparts). If it is simply a matter of needing more exposure and repetition against them, Rizzo could take another step forward in his development. The biggest knock against Rizzo may just be his home ballpark. PETCO is hell on left-handed batters, which is unfortunate because it will lower the ceiling on his greatest fantasy skill. Two years younger than Paul Goldschmidt, Rizzo would rank ahead of him if they played if their games in similar home ballparks. Alas, they do not.
31: Dayan Viciedo/OF/Chicago White Sox/3-10-89/ETA: Arrived
Forecast Notes:Peak .279/.324/.462 with 22 HR's. Has started taking walks in 2011. -20 fielder.
Current Level: MLB
Scouting Notes: Much better fantasy prospect than reality one. His glove is bad, really bad as the Forecast suggests, but most reports are that he has made a conscious effort to get in better shape and work on his craft. Also working in his favor is that Ozzie Guillen and Kenny Williams don't seem to give a hoot about defense anyway, playing Adam Dunn, Juan Pierre and Carlos Quentin in the outfield at various times.
Raw power is his calling card, and it has translated to games this year. If things click, he could surpass 30 home runs a year with a passable average in the upper .270s. Those in OBP leagues should bump him down a bit as this year is his first of showing any ability to draw a walk. While that patience is encouraging, it will need to carry over to next season for me to believe he's completely ditched his free-swinging ways.
32: Cheslor Cuthbert/3B/Kansas City Royals/11-16-92/ETA: 2016
Forecast Notes: 25+ homers with few walks.
Current Level: Single-A
Scouting Notes: Cuthbert doesn't get the due he deserves as part of a loaded Royals farm system. At just 18, he's playing in a full season league and playing well. He has struggled of late, but some scouts believe it's a product of him wearing down. Baseball Prospectus' Jason Parks called him a breakout candidate coming into the season. He describes Cuthbert as having "some of the best barrel awareness" he has ever seen in a teen. He uses the whole field as a hitter and has developing power. He's got enough defensive skills to stick at third base as well. He was an honorable mention on Law's midseason top-50 prospect list as well, and is a C+ high upside prospect in the eyes of Sickels.
33: Michael Choice/OF/Oakland A's/11-10-89/ETA: 2013
Forecast Notes: Breakout 2010, but in 2011 walks and power have fallen back. Still projects 30+ HR with peak .271/.351/.520.
Current Level: High-A
Scouting Notes: The epitome of Three True Outcomes, Choice has the feel of a younger version of Chris Carter. It would be nice to see him continue to cut back on one of the true outcomes (strikeouts), while increasing another (walks), but his power isn't in question at all. Parks lauds his power potential and bat speed, but notes that he'll always strike out a lot. Goldstein also gushes about the power. In fact, whatever outlet for prospect info you choose to turn to, the story is the same: His power is elite but he'll need to continue to fine-tune his hit tool to succeed at the higher levels of the minors and the majors. His reduction in strikeouts from last year to this year, and from pre-All-Star break to post-All-Star break, is enough reason to buy into Choice.
34: Manny Banuelos/SP/New York Yankees/3-13-91/ETA: 2013
Forecast Notes: Good 2009 at age 18 followed by an average 2010. Way too many walks (4.8 BB/9, 5.7 BB/9) but young enough to be projectable to 3.8 BB/9, 7.7 K/9, 4.27 ERA in 2014.
Current Level: Triple-A
Scouting Notes:The gap between him and the higher-ranked Martin Perez probably isn't as big as this list might suggest. Both are young left-handers in Triple-A with plus stuff, according to industry experts. Banuelos' two best pitches by most accounts are his fastball and his change-up. His fastball resides in the low 90s and can touch 95 mph. He also throws a curveball with plus potential. The biggest concern surrounding Banuelos is his command, which has eroded since moving up the minor league ladder. At just 20, he has time to work that out.
The biggest difference between Banuelos and Perez is that Banuelos will pitch is home games at Yankee Stadium, which is more homer-happy than Rangers Ballpark at Arlington, and in the more treacherous American League East.
35: Jedd Gyorko/3B/San Diego Padres/9-23-88/ETA: 2013
Forecast Notes: Peak .275/.334/.463 with 20-22 HRs.
Current Level: Double-A
Scouting Notes: Gyorko isn't a great defender, but he's a passable one who won't need to be moved off the hot corner, which immediately makes his offensive success this year more exciting. Most of his home run production came in the hitter-friendly Cal League, but he has done well moving up to Double-A nonetheless, hitting six home runs in 221 at-bats. He squeaked his way onto Baseball America's and Goldstein's MidSeason Top 50 Prospect list, but missed Keith Law's.
He was a college hitter drafted in last year's second round, so low minor league success was to be expected. His complete dominance was better than expectations, though, and his success in Double-A is most promising for future big league success.. Goldstein really likes his bat speed and projects average power. Playing in PETCO is no walk in the park, but right-handed hitters like Gyorko don't have to deal with the soul-crushing home run suppression left-handed hitters do. He has a higher floor and safer projection than most of the third basemen in front of him on this list, but lacks the high ceiling of the others.
36: Nick Franklin/SS/Seattle Mariners/3-2-91/ETA: 2013
Forecast Notes: A age 20, in 2011 regressed in power and defense. Peak .273/.322/.480 with 20+ HR and few walks.
Current Level: Double-A
Scouting Notes: Franklin is the Sudoku puzzle of prospects. Last year he ripped 23 home runs in his full season debut while swiping 25 bases. This year he opened in the hitter friendly confines of the High-A Cal league and his power took a dive, producing just five home runs in 258 at-bats. The Mariners promoted him to Double-A, and his power output and his hitting in general improved substantially (albeit in a small sample). He's playing passable defense at shortstop, but some, such as Jim Callis, suggest he'll eventually move to second base. He's set to play in the Arizona Fall League, and is the most likely player on this list to see his stock soar or plummet based on his performance there.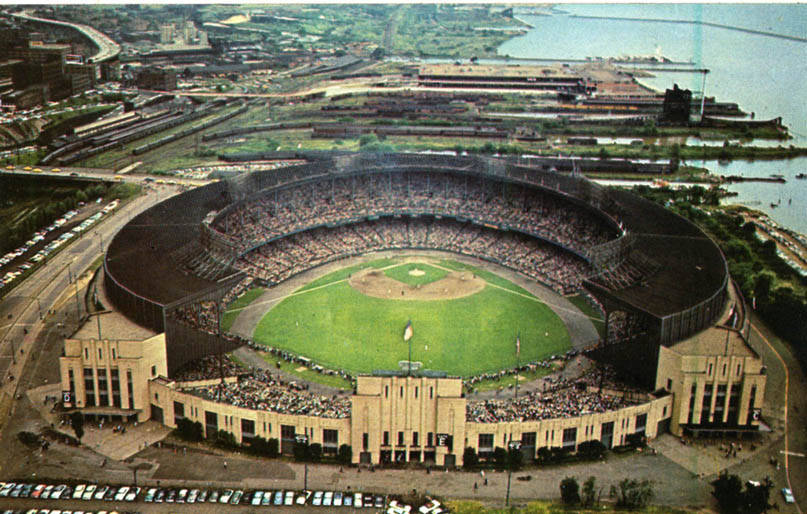 37: Bubba Starling/OF/Kansas City/8-3-92/ETA: 2016
Forecast Notes: 2011 Draftee out of high school. No forecast.
Current Level: Unassigned as a 2011 draftee
Scouting Notes: The toolsy Nebraska football recruit chose professional baseball at Major League Baseball's signing deadline. His two-sport prowess limited his opportunities to play in premium high school baseball showcase events, and leave him an exciting piece of clay that needs molding to become something special at the major league level. He's a high-risk/high-reward type who may never be able to translate his physical abilities into baseball skills, or he may take well to coaching and turn into a superstar capable of 30/30 seasons with batting average. Starling's ranking on this list is likely to be polarizing, but at a certain point that tantalizing upside is too hard to pass on.
38: Josh Bell/OF/Pittsburgh Pirates/8-12-92/ETA: 2015
Forecast Notes: 2011 Draftee out of high school. No forecast.
Current Level: Unassigned as a 2011 draftee
Scouting Notes: Many considered Bell unsignable because he and his family wrote to all major league teams before the draft informing them he wanted to attend college at the University of Texas. Ultimately, the Pirates threw caution to the wind when the risk became minimal at the top of the second round, and the gamble paid off as he signed at the deadline.
Bell is a switch hitter who most scouting reports describe as having been the best high school hitter in the draft. Scouts to project him to hit for both average and power. He doesn't offer the same speed upside of Starling, but his chance of failure seems less than Starling's as he has succeeded frequently against the top high school competition available. Power that doesn't require selling out average isn't easy to find in fantasy leagues, making Bell's potential something to covet.
39: Wil Myers/OF/Kansas City Royals/12-10-90/ETA: 2013
Forecast Notes: Bad 2011 after great 2010 at age 18. Young enough to grow into peak .279/.368/.472
Current Level: Double-A
Scouting Notes: Becoming a full-time outfielder in place of being developed as a catcher to get his bat to the big leagues faster, and then struggling at the plate in Double-A is a formula for sliding down prospect lists. It's hard to ignore his previous production, and he's young for the Double-A level, so repeating it to start next year isn't the end of the world. Most scouting gurus suggest his solid approach should lead to a high batting average and above-average power. There is some question whether his power will translate to games, but even in a down year there is a lot to like. Don't start selling his stock now.
40: Wilin Rosario/C/Colorado Rockies/2-23-89/ETA: Arrived
Forecast Notes: 20 HR power but .240 average and scarce walks might keep him from a starting job.
Current Level: MLB
Scouting Notes: Rosario suffered a torn ACL last July that required surgery. His regression, namely in walk rate, can't be completely dismissed, but should probably be excused to a certain extent understanding he may not be 100 percent healthy and still recovering. He's a free swinger, but offers a lot of thump to offset it. His defense isn't in question, so a positional move won't be necessary. Next season should be telling in the development of Rosario.
41: Yasmani Grandal/C/Cincinnati Reds/11-8-88/ETA: 2013
Forecast Notes: Two good years. Peak .249/.326/.411 with 12-15 HRs.
Current Level: Double-A
Scouting Notes: Grandal's surface numbers are more impressive than Rosario's, but the ceiling isn't described as being as high by most scouting outlets. He's also behind Mesoraco, further hurting his ranking. That said, he's a switch hitting catcher with the potential for plus offensive contributions. Catchers have a wide variety of skills they need to hone in the minors, so they develop at different speeds. He may not take the same leap fellow Reds prospect Mesoraco made because of lesser tools, but even a slight jump in production would be reason for excitement.
42: Brett Jackson/OF/Chicago Cubs/8-2-88/ETA: 2012
Forecast Notes: Peak .254/.324/.428.
Current Level: Triple-A
Scouting Notes: He doesn't have any jaw-dropping tools, but he's average to above average across the board. He's hit his way to Triple-A, and succeeded there in spite of a high strikeout rate that may pose problems in the majors. He can walk some, he can hit for some power and he can steal some bags. In a lot of ways, he resembles a Drew Stubbs-lite to me.
43: Trayvon Robinson/OF/Seattle Mariners/9-1-87/ETA: Arrived
Forecast Notes: Brian is not impressed. Breakout power in 2011. Peak .254/.325/.419.
Current Level: MLB
Scouting Notes: Robinson is a similar player in fantasy appeal and upside to the player ranked directly in front of him. Jackson gets the spot above him because he's one year younger and plays in a friendlier home ballpark, but Robinson has switch hitting in his favor. He has a good eye, but struggles to make contact, striking out frequently. He wouldn't be the first player to succeed with high strikeout totals, but he also wouldn't be the first to be derailed by them.
44: Gary Brown/OF/San Francisco/9-28-88/ETA: 2013
Forecast Notes: Projected 25-30 steals with good contact but few walks and a handful of homers.
Current Level: High-A
Scouting Notes: The Giants' 2010 first round pick played tremendously in his full season debut this year. The next step will be succeeding against upper minor league talent. He should be on the fast track to the majors, and if his tools fully develop could be a top-of-the-order hitter. He may not offer more than a handful of home runs (though Kevin Goldstein suggested in a recent podcast he could flirt with 20), but his speed is a clear 80 on the 20-80 scale and should allow him to be a big stolen base contributor (he stole 53 this year). He makes contact at a high rate, and punished the ball in the the offensive-friendly Cal League, hinting at being a batting average contributor in fantasy as well.
45: Christian Yelich/OF/Florida Marlins/12-5-91/ETA: 2014
Forecast Notes: Peak .267/.334/.407 with 10/10 HR/SB.
Current Level: Single-A
Scouting Notes: His hitting grades out as a plus, but his power is somewhat questionable. He may develop above-average game power, but that remains to be seen as he fills out and physically matures. He did hit 15 home runs in 461 at-bats in Single-A, which is promising. He also stole 32 bases, but I've yet to find a scouting report that describes his speed as better than average. He was caught only five times, so he may be able to get the most out of that tool with intelligent base running. He should be able to reach base often because in addition to his plus hit tool, he walks frequently (55 walks). If he continues to steal bases in the upper minors, or his power takes a step up, he'll shoot up this prospect list.
46: Jonathan Singleton/1B/OF/Houston Astros/9-18-91/ETA: 2014
Forecast Notes: Peak projection .288/.372/.500 with good walk totals.
Current Level: High-A
Scouting Notes: Singleton has played first base since the Astros acquired him at the trade deadline, but he played some outfield in the Phillies system before the trade. He's a big guy, but athletic enough that scouts think he could man left field. His power projects to be a plus, and could be a plus-plus tool in the future. Despite his young age, he has already shown the ability to draw walks. If he's a first baseman, his ranking is about right, but if he's developed as an outfielder and sticks, he should be ranked a bit higher.
47: Oscar Taveras/OF/St. Louis Cardinals/6-19-92/ETA: 2014
Forecast Notes: Breakout 2011: good average, ISO, contact, but low walk totals. Peak .300/.345/.497.
Current Level: Single-A
Scouting Notes: He put up video game numbers in Single-A this year, but will be tested in the Arizona Fall League. He didn't appear high on most Cardinals prospect lists coming into the year, but should see his name move up this coming year. He would rank higher, but not all scouting reports are bullish on his future stock, and see his advanced approach for his age being the biggest reason he has been so successful, not outstanding developing tools. Others believe his total package gives him a reasonably high offensive ceiling. Such widely divergent scouting reports makes him tough to peg. If his hitting and power develop to 60 level, he should be higher, but if they fall flat and sit closer to 40, he probably doesn't belong on the list at all. Watch his Arizona Fall League performance, and more importantly, his larger sample of performance moving up a level next year.
48: Starling Marte/OF/Pittsburgh Pirates/10-9-88/ETA: 2013
Forecast Notes: .280s type hitter with a little bit of power and speed.
Current Level: Double-A
Scouting Notes: Marte is a tremendous athlete learning to play baseball. He's a plus defender who may force the Pirates to move Andrew McCutchen to a corner outfield position. His most salivating tool, especially from a fantasy perspective, is his plus-plus speed. His success rate (just 66.6 percent) indicates he's still learning, but his 24 stolen bases are solid. His power is average-ish, but he has a chance to contribute a bit in the future.
He hit for a ton of average (.332) in Double-A and projects to have a plus hit tool. The fly in the ointment with Marte is his incredibly aggressive approach at the plate, which may not allow him to fully take advantage of his plus-plus speed and his hitting skill if more advanced pitchers make him hit their pitches. His walk-to-strikeout rate was 22:100 this year; he'll need to learn to be patient if he wants to reach base at a high rate. Walking is considered an old person skill, so there is hope he's able to learn.
49: Anthony Gose/OF/Toronto Blue Jays/8-10-90/ETA: 2013
Forecast Notes: Best MLE wOBA is .290 in 2011. Poor defense record. Peak .253/.317/.394.
Current Level: Double-A
Scouting Notes: Forecast doesn't like his defense, but most scouting grades suggest his best attributes are his range and arm in the outfield, and his speed. His hitting is what comes under the most scrutiny. Some reports suggest he'll be able to make enough contact to take advantage of his speed and post a decent average. Others see a guy who strikes out too frequently to hit for average.
He offers some pop, and is capable of drawing walks. If he's can get on base at even a moderate rate in the majors, he can be an impact stolen base threat with better than negligible power. If he isn't able to cut back on the strikeouts, he'll be a defensive-minded center fielder or fourth outfielder. Either of those scenarios would make him a fantasy non-contributor. The ceiling may not be high enough to offset the floor and justify this ranking. I'm buying in based on the leap he was able to make in stolen base success, and hoping that's evidence of him being coachable.
50: Arodys Vizcaino/SP/Atlanta Braves/11-13-90/ETA: Arrived
Forecast Notes: Two good years. Cut BB/9 to below 3 with a 7.5 K/9.
Current Level: MLB
Scouting Notes: He's a former Yankees farmhand. The Braves are reaping the benefits of the prospect they received for Javier Vazquez. His stuff grades out well by all scouting outlets, and his performance has been tremendous. Just taking those into account, he'd rank considerably higher.
Not all is good with Vizcaino, though, which is why he lands on the list here. Last year he opted to rehab a partial tear of his ulnar collateral ligament (the Tommy John ligament). Thus far, that appears to have been a good choice. That said, it's possible, if not probable, that he'll tear it completely and require surgery in the future. Another knock against him is that this is his first season eclipsing 100 innings pitched, meaning he still has to prove he can stay healthy and build up his innings.
The last, and not least, knock against him is that being part of a loaded Braves pitching stable makes his future role uncertain. In most organizations he'd be a slam dunk to continue development as a starter, but the Braves have a number of young pitchers both in their major league rotation and knocking on the door. They may use him as a high-leverage late innings reliever to keep him healthy, and not test his small frame's limits. Those who trust his front-line starter three-pitch mix of a plus velocity fastball, curveball and change-up should move him up the list.