Let's get some housekeeping out of the way before proceeding to the fun part (i.e., the list).
To qualify for our top 100, a player had to meet Baseball America's definition of a prospect, which varies slightly from Major League Baseball's criteria for retaining rookie eligibility. A batter must not have exceeded 130 at bats in the majors and a pitcher must not have thrown more than 50 innings or made more than 30 relief appearances.
Remember that this is a fantasy baseball prospect list, not a list of the best prospects in baseball. In fantasy, the only relevance of a player's defense is whether it is going to remain good enough for him stick at his current defensive home, especially when that position is short on talent in fantasy baseball.
A lot of factors went into deciding who should rank where, including a player's ceiling and floor, age, organization, position, and a many others. I tended to lean in favor of players with high ceilings than those with high floors. I also weighed scouting reports more heavily than performance in most cases, though not all. Players at scarce fantasy position got bonus points and ranked higher.
Prospects with 80 grades (using the 20-to-80 scouting scale) either on their present or future power were looked on more favorably than those with 80 grades on any other tool. Prospects with high marks in speed who also show an aptitude for hitting or getting on base—or are projected to do so—also ranked highly.
When it was a close call between a hitter or a pitcher, the hitter usually got the nod. In close calls between pitching prospects, left-handed pitchers rated higher than right-hand pitchers, and younger pitchers were rated higher than older pitchers. The current level that prospects play at played a role, but less so than I would have expected going in.
I'd like to extend a special thanks to Brian Cartwright, who was kind enough to allow me to use his Minor League Equivalent information and provided me with insight that is passed along in the form of "Forecast Notes" below. MLEs can be found as part of the THT Forecasts.
Here are your top 100 fantasy baseball prospects. Check back for updates sometime after the Arizona Fall League season.
1: Bryce Harper/OF/Washington Nationals/10-16-92/ETA: 2012
Forecast Notes:35+ HR
Current Level: Double-A (7-day Disabled List with a hamstring strain)
Scouting Notes: Last year's top overall selection in the draft has lived up to his lofty billing as arguably the top prospect in baseball. He opened the year in High-A, no small feat for an 18-year-old, and promptly showed off all of his tools. His power was on display with 14 home runs in 258 at-bats in High-A and he tacked on three more in 129 Double-A at-bats.
In addition to his power tool, which is his greatest asset, he displayed tremendous strike zone awareness with a 59:87 walk-to-strikeout rate between both minor league stops. Perhaps most surprising is Harper's above-average speed, which allowed him to steal 26 bases with a passable seven times caught stealing. At just 18, Harper is built like a Mack truck at 6-foot-3 and 225 pounds, but in the event he further fills out as he ages, his speed tool will almost certainly be adversely affected. On the flip side, such maturation may further enhance his power tool ,which projects to rate as an 80 on the 20-80 scale.
With power numbers down in the majors the past few seasons, Harper gets the nod over fellow blue chip prospect Mike Trout for top honors on this list.
2: Mike Trout/OF/Los Angeles Angels/ 8-7-91/ ETA: Arrived
Forecast Notes:.300+ BA, 20+ HR
Current Level: MLB
Scouting Notes: For those who like to straddle fences, Trout could easily be considered 1A. He played most of this season as a 19-year-old in Double-A before the Angels promoted him for the first time in July. He raked in the minors, but was unable to carry that over when making the leap from Double-A to the majors. He wasn't entirely overmatched, though, and his second go-round has been much kinder to him.
His greatest fantasy asset is his 80 speed tool. Unlike some speedsters, Trout isn't a one-trick pony. He possesses the skills necessary to hit for average, reach base via the walk, and even hit for above-average power down the line. Five-tool players with an advanced approach at the plate who reach the major leagues before their 20th birthday are a rare breed, and Trout is just that. Gamers who play in leagues with specific outfield designations (i.e. left field, center field, right field) have a strong case to flip-flop Trout with Harper on this list.
3: Matt Moore/SP/Tampa Bay Rays/6-18-89/ETA: 2012
Forecast Notes: Breakout 2011, greatly improved BB/9: 7.9, 5.7, 2.7; 9+ K/9
Current Level: Triple-A
Scouting Notes: Coming into the season just one facet of Moore's game needed further refining, something he already began to iron out in the second half of 2010: his command and control. Moore has done that this year. shaving a full walk off his 2010 BB/9 rate while maintaining a strikeout rate that would be elite by relief pitcher standards. He toyed with Double-A and Triple-A hitters this year and catapulted himself to top status amongst prospect pitchers.
Moore is a southpaw who comes at hitters with a plus velocity fastball that touched triple digits in the Futures Game, and routinely sits in the mid-90s, a curveball and a change-up. He is the total package, and has the goods necessary to outperform Jeremy Hellickson's impressive (though luck-aided) rookie season.
4: Jason Kipnis/2B/Cleveland Indians/4-3-87/ETA: Arrived
Forecast Notes:Brian and the Forecast don't like him this high and view him as a solid regular at second base.
Current Level: MLB
Notes: Originally an outfielder, Kipnis has made the transition to second base successfully over the last two seasons. He has done nothing but hit at a high level at each stop along the professional ladder, including his brief time in the majors. He doesn't have one standout tool, but offers teens to low 20s home run power with enough speed to challenge double digit stolen bases yearly. He's striking out far too often at the major league level to maintain a useful average, but it's likely he'll cut back on the whiffs; he had never posted a strikeout rate over 20 percent at any minor league stop. His overall stat line is likely to be bested in prime years by some of the players ranked behind him, but his positional eligibility, blend of skills, and high floor are why he is ranked as he is.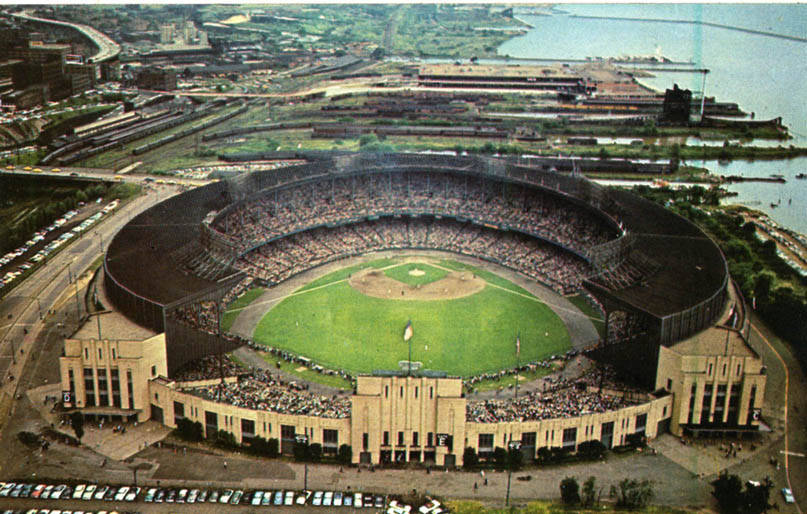 5: Manny Machado/SS/Baltimore Orioles/7-6-92/ETA: 2013
Forecast Notes: Small sample with Machado, but his peak projects to come around 2016-2017 and he looks to be a player who can hit for contact and rip 25+ HR's.
Current Level: Hi-A
Scouting Notes: His stats won't jump off the page, but Machado's full season debut has been solid. Machado is an offensive-minded shortstop who is expected by most to stick there. As a toolsy high school shortstop who played his ball in Miami, he elicited comparisons to Alex Rodriguez. While it's not fair to saddle the youngster with that comparison, he does have a high ceiling in his own right. Most scouting reports project him for mid-teens to low 20s home run power with an average in the .300 range once he fully matures.
His numbers this season may not suggest at an elite level for the offensively devoid shortstop position, but it's important to remember he played most of the year as an 18-year-old and there is a lot of projection and physical maturation to come. Believe the hype, and invest in a premium talent who could find himself atop this list next year if Harper graduates to the majors.
6: Devin Mesoraco/C/Cincinnati Reds/6-19-88/ETA: Arrived
Forecast Notes: Ready to be in the majors now, projects as a 25-HR type.
Current Level: MLB
Scouting Notes: If not for the strong play of Ramon Hernandez and Ryan Hanigan, the Reds likely would have summoned Mesoraco prior to September on the heels of his second strong year. It took him a few seasons, but last year Mesoraco began to show his offensive prowess, and that play carried over to this year.
He offers plus power for the catcher position along with an astute eye that has helped him draw walks in over 10 percent of his plate appearances this season. A reasonable comp for Mesoraco would be Carlos Santana, with a bit less pop and current on-base skills. That difference in home run power may not fully show itself as Mesoraco will be playing his home games in a more favorable ballpark for hitting home runs. Reviews of his defense are encouraging enough to expect him to catch for an extended period of time, even if it will be as no more than an adequate defender with a plus bat. In the fantasy game, all that matters is that he retains the "C" next to his name in the lineup.
7: Jesus Montero/C/New York Yankees/11-28-89/ETA: Arrived
Forecast Notes Two-year slide, but still good at catcher. Glove not Ryan Doumit bad, but bat might not play at 1B/DH until 2013/14.
Current Level: MLB
Scouting Notes: He's listed as a catcher now, but it is nearly impossible to find a scouting report that considers Montero as anything more than a designated hitter masquerading as a catcher. Only the most arduous Yankees homers seem to think he can stick behind the plate; thus, he's ranked behind players he would otherwise be ranked in front of should he remain at his current defensive home. Montero's bat was amongst the best in the minors, and at just 21 this year he was young for the Triple-A level.
He offers plus power with projection for more down the road, but not at the expense of average. If he remains a Yankee and isn't used as a trade chip, he should be the full-time designated hitter in 2012. Ideally, at least from a fantasy perspective, he'll also serve as the backup catcher logging enough time to retain eligibility there. The Yankees have a number of aging players inked to long term deals who may be best suited playing designated hitter in the near future, leaving open the possibility Montero's future lies elsewhere. Regardless of where he calls home, both city and defensively, Montero is a young hitter who should be treasured in fantasy leagues.
8: Gary Sanchez/C/New York Yankees/12-2-92/ETA: 2014
Forecast Notes: Peak year projected in 2017 with a slash of .294/.345/.666 good for a 1.011 OPS!
Current Level: Single-A
Scouting Report: His projection seems optimistic, but he's succeeding as a 19-year-old and has superb scouting reports. No questions about his ability to stay behind the plate, and the only thing that prevents him from slotting in just behind the big two is that he's still in the low minors and requires some dreaming on. He possesses plus raw power that is showing itself in games already and a plus hit tool that's still developing. Time is very much on his side, and thanks to his position his ceiling is higher than any other player on this list including Harper and Trout. The Yankees struck gold signing this young Dominican-born catcher to a $3 million bonus.
9: Jurickson Profar/SS/Texas Rangers/2-20-93/ETA: 2013
Forecast NotesGood glove, good contact, .280 BA, .200 ISO.
Current Level: Single-A
Scouting Notes: Profar is an exceptional talent at the shortstop position both in the field and at the plate. Jason Parks and Kevin Goldstein of Baseball Prospectus are two of his biggest advocates, but the likes of John Sickels and the stable of writers/scouts at Baseball America also yield glowing reviews. He could easily be ranked next to, or even above Machado: His results have been better, he's younger and projects to be above average as an up-the-middle infield defender. I rank him a few spots later because I think he'll be forced to move to second base. In most organizations, there would be no question he'd stick at his current position, but the Rangers have this guy Elvis Andrus already in place, and he's pretty good.
Profar's command of the strike zone is mind-boggling for an 18-yea- old. He walked more than he struck out this year, and done so as a player who hits for pop and not just a slap singles type. The Rangers have set a precedent of aggressiveness with Andrus, indicating that if Profar is up for the challenge, they'll continue to move him up.
10: Miguel Sano/3B/Minnesota Twins/5-11-93/ETA: 2014
Forecast Notes: Elite level power, maybe 40+ HR, but few walks, 100+ K
Current Level: Rookie-Level Appalachian League
Scouting Notes: Sano requires quite a bit of dreaming on to justify this ranking. He crushed the ball in the Appalachian League, but it's his projection for plus-plus power in the future, potentially at third base, that should excite people. The biggest question is where his defensive home will be when he reaches the majors. He has seen time at shortstop and third base, but is a near certainty to be pushed off shortstop as his base fills out and he loses range. He has a strong arm, so third base is possible, but he'll have to further refine his skills there to stick. Even in the worst case scenario, where he is moved to the corner outfield, which is what Kevin Goldstein expects, his power potential puts him a cut above the rest.
11: Hak-Ju Lee/SS/Tampa Bay Rays/11-4-90/ETA: 2013
Forecast Notes: Great glove (maybe top three in the majors), breakout 2011, .280 AVG with the ability to draw walks, little power.
Current Level: Double-A
Scouting Notes: Prior to the season the Rays dealt Matt Garza to the Cubs for a gaggle of prospects. The highest rated prospect was Chris Archer who was coming off a solid 2010 campaign. The true crown jewel appears to be Hak-Ju Lee, who had a breakout 2011 season.
The primary responsibility of any up-the-middle player is defense, and Lee's is banner. What matters more to fantasy gamers, though, is that he comes equipped with the ability to hit. His power may never show itself as more than average, and his MLEs suggest it won't, but some scouting reports suggest his plus bat speed could result in gap power with some round trippers tossed in as he matures. His speed should allow him to take advantage of his strong on-base skills and steal bases. He's one level below Tim Beckham who is in Triple-A right now, but is the better bet to play shortstop for the Rays when he gets there.
12:Travis d'Arnaud/C/Toronto Blue Jays/2-10-89/ETA 2012
Forecast Notes: MLEs and Brian suggest he rank a bit lower, but he projects to hit in the .250-.260 range with 20-25 HRs.
Current Level: Double-A
Scouting Notes: Behind just Mesoraco and Sanchez, d'Arnaud is an exciting offensively talented catcher. J.P. Arencibia is currently catching for the parent club, and while he's made strides defensively he's still not an asset back there. d'Arnaud is the future at catcher for the Blue Jays and should dispatch of Arencibia. perhaps as soon as next year thanks to stronger defensive skills and better hittinh skills than Arencibia, who relies on an all-or-nothing approach.
13: Trevor Bauer/SP/Arizona Diamondbacks/1/17/91/ETA: 2012
Forecast Notes: Brian suggests he may be capable of a 3.5 BB/9 and 9.0 K/9, and I'm inclined to agree based on scouting reports.
Current Level: Double-A
Scouting Notes: His unorthodox workout regimen and delivery may have caused some concern for teams in the draft, but the Diamondbacks didn't hesitate to select the UCLA Bruins' best pitcher last year, better than No. 1 overall selection Gerrit Cole. Jim Callis of Baseball America had him rated as the top college pitcher, and had him behind only high school flame-thrower Dylan Bundy when rating this draft class' arms.
A right-handed pitcher, he throws his fastball with low-to-mid 90s velocity and can reach back and dial it up to 95-96 on occasion. According to Project Prospect he throws both a two-seamer and a four-seamer, and both are plus pitches. All scouting outlets seem to agree he throws a plus breaking ball, with some referring to it as a curveball and others a slider. Baseball America suggest he throws both and even has a split finger in his tool belt. It is also universally agreed that he throws a change-up. Such a mix of pitches gives him the goods necessary to toy with hitters and go through lineups multiple times. Don't be scared off by his quirky, high-torque delivery. A little guy from the University of Washington has done okay for himself in San Francisco in spite of the same concerns.
14:Julio Teheran/SP/Atlanta Braves/2-9-90/ETA: Arrived
Forecast Notes: 8.1 K/9 MLE in 2010 dropped to 6.5 K/9 in 2010. Strong walk rates at 3.3 BB/9 in 2010 and 3.5 BB/9 in 2011. 3.50 ERA and 1.30 WHIP this year suggest he's ready.
Current Level: MLB
Scouting Notes: Just 20 years old this season and already made his major league debut. Strong MLEs are supported by scouting reports that love his stuff that includes a premium fastball and two secondary pitches, curveball and change-up, that project to be above average. Not a finished product, but ready for full time major league duty. The best of a crop of strong pitchers in the Braves system.
15: Tyler Skaggs/SP/Arizona Diamondbacks/7-13-91/ETA: 2013
Forecast Notes: ERA projected at just below 4.00 starting in 2014 with his WHIP settling below 1.30 that same season. His K/9 projects to be 8.0 or higher starting next year with a walk rate of 3.3 BB/9 and improving through 2017.
Current Level: Double-A
Scouting Notes: Skaggs was the prime get in the Dan Haren deal to the Angels. He's a southpaw with a fastball in the upper 80s to low 90s with a frame that may allow him to add a tick or two (though no in season scouting reports around the 'net suggest that has been the case yet). He also throws a curveball that Baseball America graded as the best in the Diamondbacks system coming into the season, and a change-up. His strong play has moved him up prospect rankings and allowed him to surpass teammate Jarrod Parker in most onlookers' eyes.
16: Shelby Miller/SP/St. Louis Cardinals/10-10-90/ETA:2013
Forecast Notes: Breakout season, but walk rate needs further refinement, 4.3 BB/9 in 2010 and regressed to 4.8 BB/9 this year. His strikeout rate remained elite while climbing levels at 9.3 K/9 this year.
Current Level: Double-A
Scouting Notes: Miller is a young pitcher with front line starter stuff that supports his projected high strikeout rate at the major league level and current production in the minors. His best pitch is his heater, but it is supported by a 12-6 curveball and a developing change-up. Positive scouting reports from multiple outlets plus solid forecast. Toss in his current organization, which calls the National League and a home run-suppressing Busch Stadium home, and it is easy to envision him leap-frogging some of the arms in front of him.
17: Anthony Rendon/3B/Washington Nationals/6-6-90/ETA: 2013
Forecast Notes: Projects to hit for a useful average and power while posting a strikeout rate not typically associated with a player with pop.
Current Level: Unassigned as a 2011 draftee
Scouting Notes: A strained shoulder caused Rendon to log a great deal of time at the designated hitter position for the Rice Owls this season and likely contributed to his drop in power production. Teams appeared to be scared off by his medicals as he slid to the Nationals at pick six. I'm not privy to his medical records, but find it encouraging that the Nationals were confident enough in him to snap him up as a top-10 selection. If there were no medical red flags he'd be higher on this list, though.
With Ryan Zimmerman already at third base, Rendon may be forced to switch position,s with second base being a likely home. The Nationals may also opt to develop him as a third baseman, where his skills grade out as plus, and cross the bridge of determining what to do with him when they get there. Rendon sat atop Baseball America's pre-draft rankings, no small feat as many pundits viewed this draft as one of the more talented and deep in recent years.
18: Drew Pomeranz/SP/Colorado Rockies/11-22-88/ETA: 2013
Forecast Notes: Breakout season that saw him improve his walk rate to 4.2 BB/9, but a dip in his strikeout rate put it at 7.5 K/9.
Current Level: MLB
Scouting Notes: Who better to describe his pitching arsenal than Pomeranz himself? Pomeranz's bread and butter is a spike curve that he can use to get hitters from each side of the plate. As a lefty with plus velocity and a plus breaking ball, the foundation is already in place for success. The key is his ability to use his change-up to keep hitters off balance. It's not pre-humidor Coors, but it is still a launching pad so he'll need to turn some of his flyball outs into groundball outs. Overall, a solid debut in professional baseball that points to a promising future if he continues to develop accordingly.
19: Ryan Lavarnway/C/Boston Red Sox/8-7-87/ETA: Arrived
Forecast Notes: 25+ HR
Current Level: Triple-A
Scouting Notes: Lavarnway's bat is tremendous, and if it can stick at catcher it is elite. When he was drafted, most felt he had nearly a zero percent shot to stick there, but he has worked hard and improved by most accounts. He still has a large number of detractors, but at least he now has a shot. The Red Sox dealt Tim Federowicz, a prospect catcher with a strong defensive reputation but no bat. That may be an indicator that the Red Sox have faith in Lavarnway sticking behind the plate in the short term.
If Theo Epstein re-signs David Ortiz to serve as the team's designated hitter, Lavarnway's only immediate path to playing time, barring injury, will be as a catcher.
20: Nolan Arenado/3B/Colorado Rockies/4-16-91/ETA: 2015
Forecast Notes: Peak .284/.324/.479, bad defense in 2010 but average in 2011, great contact but few walks.
Current Level: High-A
Scouting Notes: A 20-year-old who is moving one level at a time, Arenado has plenty of time to remain on that development arc. Not a lock to stick at third base, but this projection operates under the assumption that his average defense shown this year will allow him to stay there for a bit. Most scouting reports consider his bat the best in the Rockies system. Playing home games at Coors has its perks, and Arenado could be a beneficiary.
21: Jean Segura/SS/Los Angeles Angels/3-17-90/ETA: 2014
Forecast Notes: Expected to break in as a .277 hitter and remain there hitting 10 HRs and stealing mid-teens bases.
Current Level: Rehab assignment for hamstring injury.
Scouting Notes: A player scouts like better than the Forecaster. Kevin Goldstein of Baseball Prospectus noted in April that he looked good making the transition from second base to shortstop, something that would help his value greatly. He may fill out and lose range, leading to a move back to second base, but at either middle infield position he'll hold fantasy value if his tools develop. He should hit for average power, with an above-average hitting and and above-average speed if everything falls into place.
22: Kolten Wong/2B/St. Louis Cardinals/10-10-90/ETA:2013
Forecast Notes: Good contact with a peak .290/.351/.463.
Current Level:Single-A
Scouting Notes: Baseball Prospectus' Jason Parks is a Wong believer but alludes to a potential move to left field that would cripple his value in fantasy. Baseball America also cites his ability to play a super utility type role. Small in stature, but not lacking for pop, he could produce teens home run totals. He's a plus hitter and average speed but good baserunning instincts that could net him useful stolen base totals.
23: Martin Perez/SP/Texas Rangers/4-4-91/ETA: 2014
Forecast Notes: Too many walks and hasn't put together a major league-quality season yet. Still young and in Triple-A, allowing for a projection of 3.4 BB/9 and 7.9 K/9.
Current Level: Triple-A
Scouting Notes: As I ranked players using good old-fashioned pen and paper, Perez made me regret not opting for pencil as he was moved on the list often. Like Brian and the Forecaster, I'd like to see more results. That said, it's hard not to get excited about a 20-year-old southpaw in Triple-A with gaudy scouting reports and plus velocity. Baseball America thinks highly enough of him to rank him sixth on its midseason top-50 prospect rankings list.
J.J. Cooper's July 8 midseason top-50 prospect chat wrap addressed a reader's question about Perez's performance citing scouts saying he's shown three plus pitches. Let that sink in for a second: not one, not two, but three plus pitches from a left-handed pitcher with plus velocity and is in Triple-A at 20 Those who have faith in him putting things together would be justified in ranking him higher, and those who wish to see him perform better in games would be equally justified in moving him down the list. This serves as a happy medium ranking.
24: Jameson Taillon/SP/Pittsburgh Pirates/11-18-91/ETA: 2014
Forecast Notes: Too small a sample size to draw firm conclusions, but he's a young flame-thrower who's striking hitters out while pounding the zone.
Current Level: Single-A
Scouting Notes: Apparently the Pirates said they'd have taken Taillon over Harper if they'd had the top pick. Seems like that might be a creative way for the Pirates to give their 2010 draft pick a pat on the back, but it also speaks to Taillon's talent. He has a power arsenal with a blazing heater, a hammer curveball and a wipe-out slider. He has acclimated himself to pro baseball just fine with a tremendous 94:20 strikeout-to-walk rate in 88.2 innings in Single-A. As pitc her drafted out of high school, and as part of a thrifty ballclub, it's likely the Pirates will bring him along slowly.
25: Jacob Turner/SP/Detroit Tigers/5-21-91/ETA: Arrived
Forecast Notes: Two solid years with good control but only average strikeout rates.
Current Level: MLB
Scouting Notes: Turner was considered the top high school pitcher in the 2009 draft, and the Tigers promptly snapped him up and paid him an above-slot $5.5 million. He's a three-pitch starter with a fastball around 92-94 mph that can be bumped up a bit when he needs a little extra oomph. Most scouting reports describe his heater as having sink or boring action, which help him induce ground balls. His best secondary offering is a developing 12-to-6 curveball with plus potential and a change-up that could end up being an average big league pitch.
He has moved quickly, and in a perfect world has the package to develop into a top of the rotation starter. His control is quite good, but his strikeout rate leaves something to be desired from a fantasy perspective. The natural fear for those who have followed the Tigers' recent development of pitching arms is that Turner turns into Rick Porcello version 2.0. He hasn't been rushed as quickly, and has struck out more hitters in his brief Triple-A and major league time, so don't rush to that assumption just yet.