Other 2011 fantasy rankings by position: Catcher || First Base
To remind everyone: These rankings are based on position eligibility. Players who are eligible at multiple positions will be ranked in comparison with others at each relevant position. You will also note asterisks next to the names of certain players. These indicate health risks. Health concerns have been taken into consideration, as have expected talent and expected playing time to yield expected production.
Position eligibility and evaluation criteria for these rankings are explained here.
Rank      Name              Team          Oliver Slash (2011)**
1         Chase Utley*      Phillies      .271/.369/.468
2         Ian Kinsler*      Rangers       .266/.343/.439
3         Robinson Cano     Yankees       .296/.340/.466
4         Dustin Pedroia*   Red Sox       .284/.355/.441
5         Brandon Phillips  Reds          .257/.311/.398
6         Dan Uggla         Braves        .261/.349/.483
7         Gordon Beckham    White Sox     .280/.351/.455
8         Rickie Weeks*     Brewers       .263/.353/.456
9         Martin Prado*     Braves        .290/.341/.437
10        Ben Zobrist       Rays          .256/.361/.418
11        Aaron Hill        Blue Jays     .241/.296/.409
12        Kelly Johnson     Diamondbacks  .257/.336/.430
13        Brian Roberts     Orioles       .274/.349/.408
14        Dustin Ackley     Mariners      .287/.378/.435
15        Neil Walker       Pirates       .251/.301/.422
16        Chone Figgins     Mariners      .263/.353/.320
17        Mike Aviles       Royals        .276/.307/.398
18        Ryan Raburn       Tigers        .270/.333/.465
19        Ian Desmond       Nationals     .261/.312/.399
20        Howie Kendrick    Angels        .280/.318/.414
*Assuming health (which means assuming the amount of health I expect from them).
**Oliver's 2011 projections have been updated since I wrote down all of the prospective slash lines for my hitter rankings. Due to the sheer volume of time it would take to update my positional rankings for hitters, I am going to keep the Oliver 2011 category listed as is. Most of the projections are essentially similar, but for the most up to date projections, subscribe to THT Forecasts by clicking here. If you are unsure of whether to subscribe to THT Forecasts, you can read about why I love THT Forecasts by clicking here
Omitted from the above list are a pair of second base-eligible, health-risk names of interest: Mark DeRosa (Oliver: .242/.320/.390) and Carlos Guillen (.253 /.330 /.387). Each might make a solid back-end middle infield option in leagues with corner/middle-infield requirements, but the health risks they pose make them undraftable as a primary second baseman in almost any format short of NL/AL-only.
Some may think I am undervaluing Martin Prado and Rickie Weeks, while overvaluing Gordon Beckham, Aaron Hill and Ian Kinsler. Some might also question my placement of Dustin Ackley. I will try to address those names here. If you have questions or comments, as always, leave them in the comments section below and I will respond.
I do not doubt that Prado is a legitimate .290+ hitter with double-digit home run power. Unfortunately, that is where hs upside ends. He is not an elite hitter for average like Ichiro Suzuki, nor a stolen base devil like Jose Reyes.
Accordingly, his limited above-average fantasy value in one category and average fantasy value in another make him a less than useful option for owners. As a CI/MI in 2010, Prado was one of the most valuable in the game. He cost peanuts and produced candy (food metaphor!). As a starting second baseman, however, Prado's value is substantially limited. He will not steal more than a handful of bases (five in 2010, Oliver sees three in 2011) nor rack up a ton of RBIs. He'll garner some runs and a quality average, but that's not worth shelling out what he's likely to cost on draft day when you are likely to get less than 20 homers plus steals in return.
Beckham has a similar profile to Prado's, but with a higher ceiling. Put Beckham's 2010 out of your mind in evaluating his 2011 prospects. Beckham's first half struggles were well documented and while his second half surge is not particularly indicative of his true talent line, it shows that he is not the dud that many people labeled him by July.
My expectations for Beckham in 2010 were a .285 average, 18 homers, 10 steals, 80 runs and RBIs. He fell short of that mark, but my expectations remain similar for 2011. Oliver expects a .280 average, 15 homers, six steals and just about 70 runs/RBIs. My expectations are more bullish, with a prediction that Beckham will be moved back into the top portion of the batting order, where he belongs.
I've always had high fantasy expectations for Weeks, but, through some perpetual combination of injury and ineffectiveness, he has always managed to disappoint. The past season was Weeks' first big year, as he paired 2009's productiveness with 2008's durability. Weeks is 28 years old and in the middle of "his prime," but a few lingering concerns prevent me from ranking him in the top 10, ahead of Aaron Hill, or Ben Zobrist.
First, Weeks is a perpetual injury risk. This was the first year in which he played even 130 games. Players do not suddenly develop bones and tendons of steel at age 28. Second, Weeks has seen his speed score decline each of the past four seasons and it was a super mediocre 5.1 in 2010. I am not saying that Weeks will not attempt 20+ stolen bases in 2011 or that his speed will not "rebound" next year. Rather, he may run less and less as his speed/efficiency dwindles, and that less running means less injury risk and hence the Brewers may put a flashing red light on Weeks' feet. Third, Weeks still strikes out a lot. His career strikeout rate is a hair under 27 percent, and in 2010, it was 28.3 percent.
Lots of whiffs, even with Weeks' above average ability to walk, will limit his average potential, which will in turn limit his fantasy value. Still, Weeks does hit for good power (career .176 ISO, .195 ISO in 2010) and will likely eclipse the 20 home run mark in 2011 assuming good health. But you know what they say about assumptions. Accordingly, I place him No. 11 cautiously, with full recognition that he is a high risk/high reward player who could prove to be top five by season's end. Just know that I do not like to make high risk/reward gambles at a position that is so scarce that your backup plan is going to make you cry.
Now, noting my risk-averse approach to second base, you might ask "hey, what gives with Ian Kinsler?" The answer is simply that Kinsler, when healthy, has the second-best ceiling of any player who is second-base eligible and he's still a top of the pile second basemen when injured. Even though, like Weeks, Kinsler has only once (2009) eclipsed 130 games played, he has nonetheless hit at least 18 home runs, stolen at least 23 bases, and scored at least 96 runs in three of the past four seasons.
Granted, that one year in the past four that Kinsler did not achieve those thresholds was last season. Still, a year removed from a high ankle sprain—which has been routinely noted to not only limit stolen base prowess, but also limit power by hindering a hitter's stance and swing at the plate—Kinsler should hit more home runs (nine) and steal more bases (15) than he did in his 460 plate appearances in 2010.
A look at Kinsler's 2010 splits by month reveals that he developed more power each month removed from injury as the season progressed. Here are his relevant monthly ISOs in 2010: .102 (May), .129 (June), .136 (July), .141 (September). Kinsler missed August due to injury, but the point remain. When Kinsler is playing, he is an elite second baseman, and even in limited play, his numbers will be at least as good as his second base colleagues with upside to spare if he stays healthy (see 2009).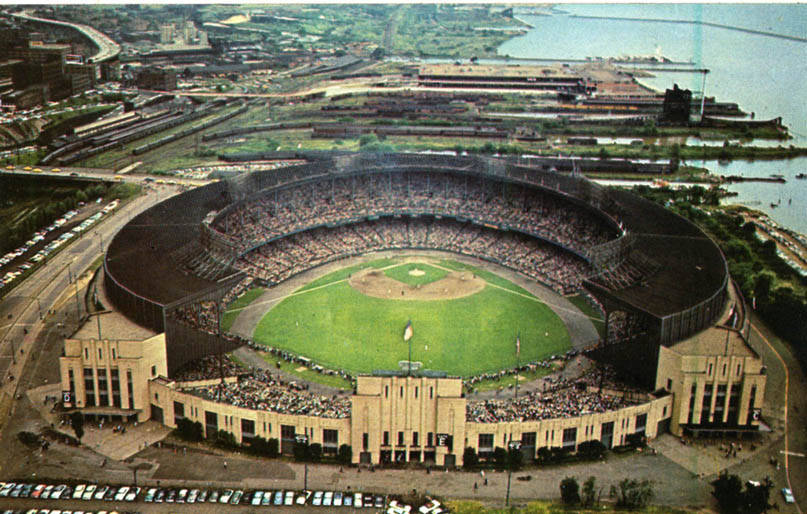 Last, but not least, there is Aaron Hill who had a major down season in 2010. Hill gave owners reason to hope for better in 2011. Though his average and on-base percentage were Mario Mendoza-like last season (.205/271), Hill still hit 26 homers in less than 140 games for a .189 ISO.
Hill's shown some nice flashes of power in his last three healthy seasons and there is no reason that he cannot hit 20+ home runs again in 2011. Like his teammate Jose Bautista, Hill is an extreme pull-power right-handed (left field) hitter and the Rogers Centre (as they spell it in Canada) is well suited for such players.
Furthermore, xBABIP pegs Hill for one of the more extreme average regressions in 2011, to the tune of somewhere in the .270-.280 range. I expected a .275, 27 homer, 100 RBI season for Hill in 2010. He matched the power and the peripherals say that he is capable of matching that expectation in 2011 if given the playing time. I expect Hill to be the most undervalued second baseman in fantasy baseball next year.
That is all for this week. For now, I am going to start reading the copy of Yankees Classics that was mailed to me so that I can write a review here real soon. Wish me luck on my third semester of law finals and stay tuned for next week's shortstop rankings.
_____________
Quick Post Script:
I've gotten many comments and emails about my ranking of Kinsler above Cano, so let me just address the issue again here. My ranking of players is based on expected production, which is a function of talent, upside, expected playing time, and likelihood to reach production level (guys with poor K/BB ratios tend to rank low here). Here are the numbers for Cano and Kinsler over the past four seasons:
Cano (2007-10): 2673 PA, .305 AVG, 87 HR, 369 R, 363 RBI, 14 SB
Kinsler (2007-10): 2249 PA, .280, 78 HR, 372 R, 263 RBI, 95 SB
As you can see, while the power and runs numbers are comparable, and while Cano has an edge in batting average and RBI, Kinsler blows Cano out of the water in stolen bases. Their numbers in terms of total fantasy value are quite comparable over the past year, with Kinsler achieving this value with over 400 less PA than Cano. Accordingly, with the two comparably ranked assuming Cano is healthy and Kinsler is not, Kinsler gets the bump due to clear ceiling/upside if healthy. Check out both player's four-year pro-rated numbers (PA/statistic, the lower the number, the better):
Cano: 30.7 PA/HR, 7.2 PA/R, 10.1, PA/RBI, 190.9 PA/SB
Kinsler: 28.8 PA/HR, 6.0PA/R, 8.6 PA/RBI, 23.7 PA/SB
Keeping these ratios constant, Kinsler only has to play 80% of the games that Cano does to be more valuable. That is clearly not the simplest of tasks, given that Cano has average 160 games played over the past four seasons, but I have faith. The downside here is minimal, while the upside is clear. My rank not as controversial as it might seem in my eyes, though I do understand why people think Cano and his one season posting an ISO north of .200 might be more valuable.
Personally, I prefer the well-rounded Kinsler here, largely for the reasons listed above. I have also ranked Cano below Kinsler because I think Cano regresses some in power in 2011. I am predicting less than 25 home runs.
Additionally, I have removed Chris Coghlan (previously ranked at #9) from this ranking. According to reports, Coghlan, a second basemen by trade, will be moved to centerfield next season (rather than second or third) to make room for Infante at second base and presumably Helms at third. If Coghlan does end up playing second base next season, he instantly becomes a top ten name at the position, while his presence at third base would make him a top fifteen name or strong starting CI player. Oliver projects him to hit .282/.353/.402. In Coghlan's stead, I have re-added Mike Aviles' name to this list. Aviles is not a good OBP guy and hardly a producer in any single category, but he'll give you a little bit of something all around (.290ish batting average, double digit HR/SB totals, 80 or so runs and 60 or more RBI).
Jeffrey Gross is an attorney who periodically moonlights as a (fantasy) baseball analyst. He also responsibly enjoys tasty adult beverages. You can read about those adventures at his
blog
and/or follow him on Twitter
@saBEERmetrics
.