Also In This Series:
– Top 50 Prospects of 2005: 1-10
– Top 50 Prospects of 2005: 21-30
– Top 50 Prospects of 2005: 31-40
– Top 50 Prospects of 2005: 41-50
Prospect (pra spekt) – noun
Something expected; a possibility.
"Wait 'til next year" is the mantra of some franchises, a wish for better times that never seem to actually arrive. For other teams it represents the hope of finding a missing piece, that player who can push a team over the top. The 50 players on this list are the "wait 'til next year" for their teams. They are that middle-of-the-order hitter a team has been lacking, that dominant starting pitcher they have never had, that slick-fielding shortstop who will rejuvenate the entire organization. But for every player who was a sure thing, there is another guy who was a sure thing. For each prospect who can't miss, there is another who did. Both last year (Greg Miller) and this year (Adam Miller), an elite pitching prospect went down with a major injury right before I released my rankings — reminders from the baseball gods that things are far from guaranteed.
Before I get to the prospects, a few words about my rankings. To be eligible for this list, a player must meet the playing-time qualifications for the Rookie of the Year award, but not the service-time qualifications. That means a prospect has to have a total of fewer than 130 at-bats or 50 innings pitched in the majors. In other words, no David Wright or B.J. Upton, but Joe Mauer remains eligible. In addition to that, I don't rank anyone who has yet to spend a day in the minor leagues (or Arizona Fall League) or never will, such as Jered Weaver or Tadahito Iguchi. There is definitely no set formula for how I rank players, but there are five key things I tend to look at for each player:
Age and level of competition: Quite simply, a 21-year-old hitting .330 at Double-A is just more impressive than a 24-year-old doing the same. That's not to say every young player is a good prospect or every older player is a non-prospect, but it is a significant consideration for all players.
Plate discipline and/or control of the strike zone: I tend to think of plate discipline as the ability to work counts and draw walks, whereas I view strike zone control as the ability to balance walks and strikeouts. A hitter with 75 walks and 165 strikeouts has a lot of plate discipline, but not a ton of strike zone control; a hitter with 30 walks and 40 strikeouts is lacking in plate discipline, but does a fine job controlling the strike zone. Neither skill is a must, but together they are important.
Defense and future position: Judging defense in the majors is difficult enough, doing the same for minor leaguers is almost impossible. In the minors, shortstops routinely make 40 errors in a season, players are learning new positions on the job, and it isn't as if there's a place to find Defensive Win Shares for second basemen in the Carolina League. Many prospects also find themselves shifting down the defensive spectrum as they advance through the minors and a player's overall status as a prospect must at least attempt to take into account their eventual position(s). In other words, a minor-league shortstop who is a great hitter is a wonderful thing, but less so if the player is unlikely to stick at shortstop.
Statistical performance and the factors involved: At some point, a "prospect" has to perform like a prospect, because being a first-round pick or looking good in a uniform isn't going to help him hit or pitch in the major leagues. In addition to that, there are many things in a player's performance beyond the obvious, which is to say that not all .300 batting averages and 3.00 ERAs are equal. Just like in the majors, there are many different types of "park factors" throughout the minors. There are parks that favor pitching and parks that favor hitting, and there are entire leagues that do the same.
Strikeouts and walks for pitchers: For pitchers, the first thing I look at is the strikeout rate. In general, the higher a pitcher's strikeout rate is, the better chance for long-term success he has. There are plenty of exceptions, but it is a good general rule. In addition to strikeouts, a pitcher's control is also key. Striking out 10 batters a game doesn't do much good if you're walking just as many. At the same time, a pitcher can be very successful with an unexceptional strikeout rate if he doesn't walk anyone. There is a balance between the two that needs to exist at some point, although it is very tough to pin down in minor-league pitchers.
Finally, these rankings are by no means authoritative and I am no more an expert on prospects than anyone else who follows the minor leagues closely. My rankings reflect my feeling about a player's long-term chances for success in the major leagues and the degree of that success. There are players on this list who will play in the majors next season and there are players who won't sniff the big leagues for several years. I look at every player and ask the same question: How good do I think this guy has a chance to be and how likely do I feel he is to reach that level?

20) Jeff Francis, Colorado Rockies
Position: Starter | Throws: Left | DOB: 1/8/1981 | Career Stats
YEAR     LVL      G     GS        IP      ERA       H     HR      SO     BB
2002       A      4      4      20.0     1.80      16      2      23      4
           A      4      3      10.2     0.00       5      0      16      4
2003       A     27     27     160.2     3.47     135      8     153     45
2004      AA     17     17     113.2     1.98      73      9     147     22
         AAA      7      7      41.0     2.85      35      3      49      7
          ML      7      7      36.2     5.15      42      8      32     13
In any other organization, Jeff Francis would be one of the top 10 prospects in baseball. He happens to be a great pitching prospect who also belongs to the Colorado Rockies, which is a very strange combination. Francis looks great right now and has a chance to be successful in Colorado, but the odds of him being eaten alive by the monster that is Coors Field are too high for my liking. The list of starting pitchers — whether young or old, prospects or veterans — who have had sustained success in Colorado is a nonexistent one. While Francis is likely the best pitching prospect the Rockies have ever had, plenty of other relatively promising young pitchers (and old pitchers) have tried and failed on Planet Coors, and I don't feel comfortable betting on Francis' ability to break that 12-year streak.
No Colorado pitcher has ever had an ERA below 5.00 while throwing 200 innings in a season, and Joe Kennedy's 3.66 ERA in 162.1 injury plagued innings last year is the only time the team has had someone even qualify for the ERA title with an ERA below 4.00. You can't look at Colorado pitchers without giving them a ton of slack in the ERA department, but for someone to be an elite pitcher while playing for the Rockies they are still going to have to get their ERA in the low 4.00s, at the very least. Can Francis do what Jason Jennings, Pedro Astacio, John Thomson, Shawn Chacon, Denny Neagle, Darryl Kile, and Mike Hampton couldn't do? And not just once, but year after year? I wouldn't put it past him because of how talented he is, but you'd think that if it were possible, someone would have done it already.
19) Anthony Reyes, St. Louis Cardinals
Position: Starter | Throws: Right | DOB: 10/16/1981 | Career Stats
YEAR     LVL      G     GS        IP      ERA       H     HR      SO     BB
2004       A      7      7      36.2     4.66      41      5      38      7
          AA     12     12      74.1     2.91      62      3     102     13
While Francis has Coors Field as a nemesis, Anthony Reyes has the injury bug. A former teammate of Mark Prior's at the University of Southern California, Reyes fell to the Cardinals in the 15th round of the 2003 draft after repeated elbow problems left him 17-16 with a 3.89 ERA in his four-year college career. Reyes made his pro debut last season and made it through his first year without any elbow concerns, but missed over a month of action with a bum shoulder. So why in the world is he on this list? Good question.
Reyes started out at Single-A Palm Beach and had an unspectacular 4.66 ERA in seven starts, but did manage a very impressive 38-to-7 strikeout-to-walk ratio in 36.2 innings. He got a quick promotion to Double-A Tennessee, where Reyes went 6-2 with a 2.91 ERA and ridiculous 102-to-13 strikeout-to-walk ratio in 74.1 innings. He held opponents to a .230 batting average and just three home runs in 269 at-bats, while hitting .211 with two homers in 19 at-bats himself (good for a .526 slugging percentage). Reyes is a big risk, but he has shown how dominant he can be if healthy, posting a 140-to-20 strikeout-to-walk ratio in 111 career innings. He'll either be injured again or in St. Louis' rotation this time next year.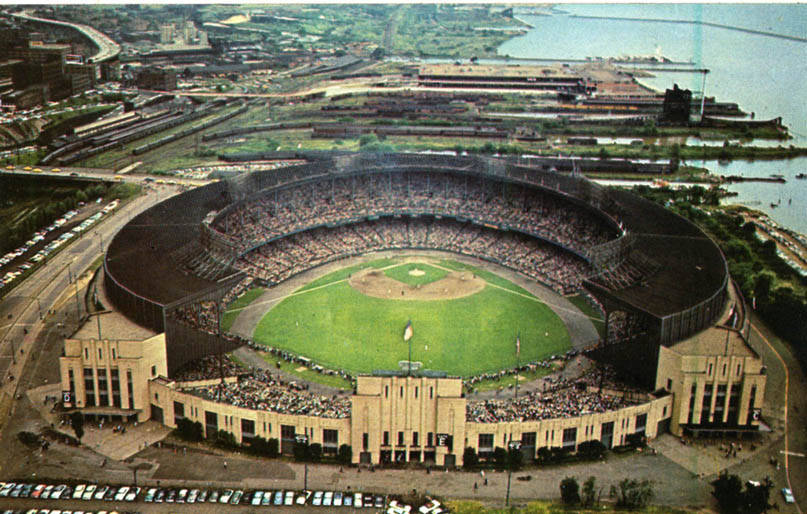 18) Edwin Encarnacion, Cincinnati Reds
Position: Third Base | Bats: Right | DOB: 1/7/1983 | Career Stats
YEAR     LVL      AB      AVG      OBP      SLG     HR     XBH     BB      SO
2002       A     517     .282     .339     .458     17      53     40     108
2003       A     215     .321     .387     .484      6      22     24      32
          AA     254     .272     .331     .390      5      19     22      44
2004      AA     469     .281     .352     .443     13      49     53      79
There are a ton of promising young third basemen around baseball these days and I think Edwin Encarnacion often gets lost in the shuffle. His offensive numbers aren't as gaudy as some of the other top prospects at the position, but he is young, a solid defensive player, and has been very good at the plate on a consistent basis. The Rangers' ninth-round pick back in 2000, Encarnacion was dealt to the Reds along with Ruben Mateo for Rob Bell in the middle of the 2001 season. Mateo is toolsy former top prospect who is a career .250/.303/.386 hitter in the majors and Bell has an ERA of 5.58 in 608 big-league innings, while Encarnacion, an afterthought at the time, may turn out to be the best player in the deal.
Encarnacion hit .282/.339/.458 in 2002, his first full season in the Reds' organization, smacking 53 extra-base hits and stealing 25 bases as a 19-year-old at Single-A Dayton. He spent the 2003 season between Single-A Potomac and Double-A Chattanooga, hitting a combined .294 with 41 extra-base hits, 15 steals, and a .433 slugging percentage in 125 games. Encarnacion stayed at Double-A last season and put together his best year yet, hitting .281/.352/.443 with 13 homers, 49 total extra-base hits, 17 steals at an 85% clip, and a very solid 79-to-53 strikeout-to-walk ratio. Joe Randa is currently keeping the hot corner warm for Encarnacion in Cincinnati.
17) Dan Meyer, Oakland A's
Position: Starter | Throws: Left | DOB: 7/3/1981 | Career Stats
YEAR     LVL      G     GS        IP      ERA       H     HR      SO     BB
2002       R     13     13      65.2     2.74      47      4      77     18
2003       A     13     13      78.1     2.87      69      7      63     17
           A     15     15      81.2     2.87      76      6      95     15
2004      AA     14     13      65.0     2.22      50      1      86     12
         AAA     12     11      61.1     2.79      62      6      60     25
The 34th overall pick in the 2002 draft out of James Madison University, Dan Meyer was the headliner in the package of players the A's received from Atlanta for Tim Hudson this offseason and is one of the best southpaw pitching prospects in all of baseball. At 23 years old, Meyer has five stops on his minor-league resume, throwing between 61 and 81 innings at each place, and has posted the following ERAs: 2.74, 2.87, 2.87, 2.22, 2.79. And he's got the peripheral numbers to match too, with an outstanding career strikeout-to-walk ratio of 381-to-87 in 352 innings.
Meyer spent last season between Double-A Greenville and Triple-A Richmond, combining for a 2.49 ERA and 146-to-37 strikeout-to-walk ratio in 126.1 innings. He ended the season by pitching two scoreless innings out of the Braves' bullpen, getting Gerald Williams swinging for his first major-league strikeout. Meyer could use a little more Triple-A seasoning, but the A's have some major holes to fill in their rotation and he should be able to at least hold his own in the big leagues. Meyer, Joe Blanton, and Dan Haren will try to become Oakland's next "Big Three," with the added bonus that "veteran" Rich Harden might have a higher ceiling than any of them and one of the original Big Three, Barry Zito, is still around.
16) Rickie Weeks, Milwaukee Brewers
Position: Second Base | Bats: Right | DOB: 9/13/1982 | Career Stats
YEAR     LVL      AB      AVG      OBP      SLG     HR     XBH     BB      SO
2003       A      63     .349     .494     .556      1      10     15       9
2004      AA     479     .259     .366     .407      8      49     55      107
The #2 overall pick in the 2003 draft after a record-breaking college career at Southern University, Rickie Weeks has been handled very aggressively by the Brewers and it may have caught up to him last season. Weeks hit .349/.494/.556 in 20 games at Single-A after signing and found himself in the majors just three months after being drafted. Milwaukee then jumped him all the way up to Double-A last year with a combined 79 professional at-bats under his belt, which is a lot to ask of even a great college player.
Weeks' first full season was far from a disaster — he hit .259/.366/.407 with 49 extra-base hits, 55 walks, and 28 hit by pitches in 133 games — but it wasn't what everyone was expecting from a guy who hit .500/.619/.987 in his final college season. While I'm concerned about his defense, lack of strike zone control, and horrible work on the bases (11-for-23 on steals), Weeks is still just 22 years old and has plenty of opportunity to get back on the fast track.
15) Yusmeiro Petit, New York Mets
Position: Starter | Throws: Right | DOB: 11/22/1984 | Career Stats
YEAR     LVL      G     GS        IP      ERA       H     HR      SO     BB
2003       R     12     12      62.0     2.32      47      2      65      8
           A      2      2      12.1     2.19       5      0      20      2
2004       A     15     15      83.0     2.39      47      8     122     22
           A      9      9      44.1     1.22      27      0      62     14
          AA      2      2      12.0     4.50      10      0      16      5
Much like Kevin Youkilis before him, Yusmeiro Petit is going to be a great data point in the performance vs. scouting debate. Petit is a short, stocky right-handed pitcher who has what is generally considered unspectacular stuff, but all he does is get people out. As usual with guys who have had a surprising amount of success without overwhelming raw stuff, the worry with Petit is that he'll have trouble with more advanced hitters. That may prove to be a legitimate concern in time, as it has for other stat-head favorites in the past, but Petit's numbers are amazing enough that I think he can continue to get the job done as he moves up the ladder.
Signed out of Venezuela, Petit began his pro career in 2003 by tossing 74.1 innings with a 2.30 ERA and 85-to-10 strikeout-to-walk ratio in the low minors. But wait, it gets better. He started last season at Single-A Capital City and had a 2.39 ERA and 122-to-22 strikeout-to-walk ratio in 83 innings, before moving up to Single-A St. Lucie. Petit had a 1.22 ERA and 62-to-14 strikeout-to-walk ratio in 44.1 innings there and then finished the season by making two starts with a 16-to-5 strikeout-to-walk ratio at Double-A. Add it all up and you get an absolutely obscene career line for a pitcher who doesn't turn 21 until November: 40 starts, 2.23 ERA, 213.2 innings, 285 strikeouts, 51 walks, 136 hits allowed.
Seriously, just look at his numbers (which, incidentally, is what a fellow Petit fan suggested I use as my entire comment on him). A big part of why prospect analysis is so interesting is that it is the only place where a pitcher can have a 2.23 ERA and 6-to-1 strikeout-to-walk ratio while holding opponents to a sub-.200 batting average for his career and be looked at as anything but an extraordinary player with huge potential. The concerns about Petit from the scouting community may end up being right on the money, but if you're in the performance-over-tools camp (which, while respecting scouting a great deal, I am), Petit is a guy you have to be in love with.
14) Daric Barton, Oakland A's
Position: Catcher | Bats: Left | DOB: 8/16/1985 | Career Stats
YEAR     LVL      AB      AVG      OBP      SLG     HR     XBH     BB      SO
2003       R     172     .291     .416     .419      4      14     37      48
2004       A     313     .313     .445     .511     13      36     69      44
I list Daric Barton's position as "catcher," but he has almost zero shot of playing the position regularly in the majors. In fact, soon after receiving Barton as part of the package for Mark Mulder from the Cardinals this offseason, Oakland GM Billy Beane said that the A's will be moving Barton to first base. That basically means Barton's place on this list is based entirely on his bat, which tells you what sort of hitter he has the potential to become. The 28th overall pick in the 2003 draft, Barton hit .291/.416/.419 in 54 games at rookie-level Johnson City after being drafted. He moved up to full-season ball last year and hit .313/.445/.511 in 90 games at Single-A Peoria.
In addition to the .956 OPS as an 18-year-old, perhaps the most impressive aspect of Barton's season was his 44-to-69 strikeout-to-walk ratio. Even ignoring the nine intentional passes he got, Barton's strike zone control and plate discipline are amazing for someone so young. Plus his power potential isn't bad either, with 13 homers and 36 total extra-base hits in 313 at-bats, which was good for a .198 Isolated Power. Barton clearly has a long way to go before he can be an impact player in the majors, but his mix of raw potential and advanced offensive approach at such a young age is a very rare one. I'm curious about whether or not Barton has the defensive chops to be a Mike Piazza-style hitting catcher in the majors, but seeing what he can do at the plate without having to deal with the rigors of catching should be interesting enough.
13) Brandon McCarthy, Chicago White Sox
Position: Starter | Throws: Right | DOB: 7/7/1983 | Career Stats
YEAR     LVL      G     GS        IP      ERA       H     HR      SO     BB
2002       R     14     14      78.1     2.76      78      6      79     15
2003       R     16     15     101.0     3.65     105      7     125     15
2004       A     15     15      94.0     3.64      80     10     113     21
           A      8      8      52.0     2.08      31      3      60      3
          AA      4      4      26.0     3.46      23      2      29      6
A 17th-round pick out of a community college back in 2002, Brandon McCarthy went 13-8 with a 3.26 ERA and 204-to-30 strikeout-to-walk ratio in 179.1 innings between two levels of rookie-ball during his first two years as a pro. He moved up to low Single-A Kannapolis to start last season and had a 3.64 ERA and 113-to-21 strikeout-to-walk ratio in 94 innings, before going 6-0 with a 2.08 ERA and 60-to-3 (yes, 60-to-3) strikeout-to-walk ratio in eight starts at high Single-A Winston-Salem. McCarthy put the finishing touches on his breakout season by going 3-1 with a 3.46 ERA and 29-to-6 strikeout-to-walk ratio in four starts at Double-A Birmingham.
McCarthy is sort of like a slightly suped up version of Petit, with a frame (McCarthy is 6'7″ and 190 lbs.) and stuff that more closely matches his similarly ridiculous numbers Like Petit, McCarthy spent the bulk of last season in Single-A, before making a brief stop at Double-A to finish the year. Take a look at how their incredible 2004 numbers compare:
                  IP      ERA      SO     BB     SO/9     BB/9     SO/BB     OAVG
McCarthy       172.0     3.14     202     30     10.6      1.6      6.73     .216
Petit          139.1     2.20     200     41     12.9      2.6      4.88     .172
Petit is a little over a year younger than McCarthy, he had a lower ERA, a higher strikeout rate, and held opponents to a lower batting average. McCarthy went deeper into games, threw more innings, had better control, and his strikeout-to-walk ratio was even more insane than Petit's. In the end, I'm putting McCarthy just ahead of Petit because I think he's more polished at this point and closer to the majors. With the way Ozzie Guillen and the rest of the White Sox have been talking McCarthy up this spring, he could be in Chicago to stay very soon. My only real concern right now is that he gives up a fair number of homers (15 in 172 innings last year) and U.S. Cellular Field is a launching pad.
12) Carlos Quentin, Arizona Diamondbacks
Position: Outfield | Bats: Right | DOB: 8/28/1982 | Career Stats
YEAR     LVL      AB      AVG      OBP      SLG     HR     XBH     BB      SO
2004       A     242     .310     .428     .562     15      30     25      33
          AA     210     .357     .443     .533      6      25     18      23
After an amazing college career at Stanford University, Carlos Quentin's draft stock dropped a bit because he needed Tommy John surgery to repair a right-elbow injury following his third and final season. The Diamondbacks snatched him up with the 29th pick in the 2003 draft and waited patiently as he rehabbed his elbow. It was well worth the wait, as Quentin dominated two levels of the minor leagues in his first pro season and will begin this season just a step away from the majors.
Quentin finished with a .350 batting average and .539 slugging percentage in 198 career games at Stanford, and then made his pro debut at Single-A Lancaster of the California League and hit .310/.428/.562 in 65 games. He then moved up to Double-A El Paso, where he batted .357/.443/.533 in 60 games. Actually, the numbers Quentin put up in his first two professional stints fit right in line with his college numbers, which is pretty remarkable. Two of the stat lines shown below came using wood bats and against pro pitchers (albeit in very good hitter's ballparks), while the other three came using metal bats and against Pac-10 competition:
 G      AB      AVG      OBP      SLG
60     210     .357     .443     .533
65     242     .310     .428     .562
68     265     .396     .483     .630
65     241     .303     .398     .539
65     249     .345     .408     .530
To Quentin's credit, his numbers last year weren't just a result of hitter-friendly ballparks, as he batted .312 with a .532 slugging percentage on the road. One particularly interesting aspect of Quentin's game is that, while his walk rate was far from outstanding last season (41 non-intentional walks in 125 games), he managed to get hit by an astounding 43 pitches. It'll be tough to get hit by a pitch every three games in the majors (the all-time record is 51), but getting hit by pitches is a sustainable skill and Quentin being able to lean into 20 pitches a year would make his already substantial offensive potential that much stronger.
11) Jeremy Reed, Seattle Mariners
Position: Outfield | Bats: Left | DOB: 6/15/1981 | Career Stats
YEAR     LVL      AB      AVG      OBP      SLG     HR     XBH     BB      SO
2002       A     210     .319     .377     .448      4      19     11      24
2003       A     222     .333     .431     .477      4      23     41      17
          AA     242     .409     .474     .591      7      27     29      19
2004     AAA     509     .289     .363     .436     13      43     59      56
          ML      58     .397     .470     .466      0       4      7       4
Jeremy Reed had a disappointing 2004 season, but it had more to do with too-high expectations than his actual on-field performance. When you stupidly write that someone will "have to settle for trying to be Tony Gwynn" if his power doesn't develop and he responds by hitting .289/.363/.436 at Triple-A, it can't be classified as anything but a disappointment. But when a 23-year-old centerfielder hits .289/.363/.436 with 26 steals and a great strikeout-to-walk ratio at Triple-A and then hits .397/.470/.466 in an 18-game stint in the majors, it is actually a pretty decent year.
Lost in the fact that Reed hit "only" .289 at Triple-A last year is that he did hit .373 between Single-A and Double-A in 2003. That performance may have been a fluke and it most certainly isn't his true level of ability, but it did happen. Ignoring what he did in 2003 because he had a mediocre season in 2004 would be just as silly as ignoring what he did in 2002 because he had an amazing season in 2003. For his entire minor-league career, Reed is a .327/.401/.478 hitter, which is pretty close to what I think his potential upside is in the majors. While that's not a huge ceiling compared to some other guys on this list, Reed represents about the closest a prospect can come to being a sure thing.