Also in this series:
Top 50 Prospects of 2006: 21-25
Top 50 Prospects of 2006: 26-30
Top 50 Prospects of 2006: 31-35
Top 50 Prospects of 2006: 36-40
Top 50 Prospects of 2006: 41-45
Top 50 Prospects of 2006: 46-50
Prospect (pra spekt) – noun
Something expected; a possibility.
Before I get to the prospects, a few words about my rankings. To be eligible for this list, a player must meet the playing-time qualifications for the Rookie of the Year award, but not the service-time qualifications. That means a prospect has to have fewer than 130 at-bats or 50 innings in the majors. In other words, no Felix Hernandez or B.J. Upton. In addition to that, I don't rank anyone who has yet to spend a day in the minors (or Arizona Fall League) or never will, such as Justin Upton or Kenji Johjima. There is no set formula for how I rank prospects, but here are the three biggest things I look at:
Age and level of competition: In many cases, a 20-year-old simply holding his own at Double-A is more impressive than a 25-year-old tearing up the same league. That's not to say every young player is a good prospect or every older player is a non-prospect, but it's a significant consideration for all players. For example, a lack of plate discipline can sometimes be forgiven in a prospect who is very young for the league he's in, while a dominating strikeout-to-walk ratio for a journeyman pitcher beating up on 21-year-olds can usually be discounted.
Defense and future position: Judging defense in the majors is difficult enough; doing the same for minor leaguers is almost impossible. In the minors, shortstops routinely make 40 errors in a season, players are learning new positions on the job, and it's not as if there's a place to find defensive Win Shares for second basemen in the Carolina League. Many prospects also find themselves shifting down the defensive spectrum as they advance through the minors and a player's overall status as a prospect must at least attempt to take into account their eventual position. In other words, a great-hitting shortstop prospect is a wonderful thing, but less so if that player is unlikely to stick at shortstop.
Statistical performance and the factors involved: At some point, a prospect has to actually perform like a prospect, because being a first-round pick or looking good in a uniform isn't going to help him hit or pitch in the majors. In addition to that, there are many aspects of a player's performance that go beyond the obvious, which is to say that not all .300 batting averages and 3.00 ERAs are equal. Just like in the majors, there are different types of playing environments throughout the minors. There are parks that favor pitching and parks that favor hitting, and there are entire leagues that do the same
Finally, these rankings are by no means authoritative, and I am no more an expert on prospects than anyone else who follows the minor leagues closely. My rankings reflect my feeling about a player's long-term chances for success in the major leagues and the degree of that success. There are players on this list who will play in the majors next month and there are players who won't sniff the big leagues for several years. I look at each player and ask the same question: How good do I think this guy has a chance to be and how likely do I feel he is to reach that level?

20) Matt Cain, San Francisco Giants
Position: Starter | Throws: Right | DOB: 10/1/1984 | Career Stats
YEAR     LVL      G     GS        IP      ERA       H     HR      SO     BB
2003       A     14     14      74.0     2.55      57      5      90     24
2004       A     13     13      72.2     1.86      58      5      89     17
          AA     15     15      86.0     3.35      73      7      72     40
2005     AAA     26     26     145.2     4.39     118     22     176     73
         MLB      7      7      46.1     2.33      24      4      30     19
Much like Jon Papelbon in Boston, Matt Cain enters the season as a hot prospect thanks to posting a 2.33 ERA in seven starts with San Francisco down the stretch in 2005. While that's certainly extremely impressive for a 20-year-old pitcher, his mediocre numbers at Triple-A prior to being called up shouldn't be overlooked. Cain has always been able to miss bats, but along with his 176 strikeouts in 145.2 innings at Triple-A he also walked 73 batters and served up 22 homers. Once he got to the Giants and the strikeouts weren't so easy to come by, his strikeout-to-walk ratio was a sub par 30-to-19.
Plenty of pitchers who went on to have outstanding careers had a hard time consistently throwing strikes when they were 20 years old, so that's not a huge knock against Cain. He's a good prospect with a very bright future, but it's worth noting that he's no lock to be a great pitcher right now and still has some refinements to make in order to reach his substantial potential. One nice thing for Cain is that calling the Giants' pitcher-friendly ballpark home will suppress the number of homers he serves up. If instead he pitched in a place where people other than Barry Bonds can frequently go deep, that may have become a bigger issue than his control.
19) Anthony Reyes, St. Louis Cardinals
Position: Starter | Throws: Right | DOB: 10/16/1981 | Career Stats
YEAR     LVL      G     GS        IP      ERA       H     HR      SO     BB
2004       A      7      7      36.2     4.66      41      5      38      7
          AA     12     12      74.1     2.91      62      3     102     13
2005     AAA     23     23     128.2     3.64     105     13     136     34
         MLB      4      1      13.1     2.70       6      2      12      4
Of all the pitching prospects on this list, Anthony Reyes is perhaps the most ready to immediately succeed in the majors. Reyes has struggled to stay healthy dating back to his days at USC, but when he's been on the mound few prospects have been better. In 239.2 career minor-league innings Reyes is 16-8 with a 3.57 ERA and spectacular 276-to-54 strikeout-to-walk ratio. He posted a 3.64 ERA in 23 starts at Triple-A last season, holding opponents to a .222 batting average with a fantastic 136-to-34 strikeout-to-walk ratio in 128.2 innings. Reyes is a fly-ball pitcher who has given up a fair number of homers, but that doesn't appear to be a major issue.
Reyes made his big-league debut against the Brewers on August 9, holding Milwaukee to two runs over 6.1 innings for the win. He later made three relief appearances and ended his first taste of the majors with a 2.70 ERA and 12-to-4 strikeout-to-walk ratio in 13.1 innings. Reyes competed against Sidney Ponson for a rotation spot this spring and inexplicably lost, so he'll head back to Triple-A and wait for an injury. He's likely the Cardinals' third-best starter as you read this, so don't expect his days in the minors to drag on for much longer.
18) Carlos Quentin, Arizona Diamondbacks
Position: Right Field | Bats: Right | DOB: 8/28/1982 | Career Stats
YEAR     LVL      AB      AVG      OBP      SLG     HR     XBH     BB      SO
2004       A     242     .310     .428     .562     15      30     25      33
          AA     210     .357     .443     .533      6      25     18      23
2005     AAA     452     .301     .422     .520     21      53     72      71
Close to being a fully formed offensive force back when the Diamondbacks drafted him in the first round out of Stanford University in 2003, the one area of weakness in Carlos Quentin's game prior to last season was plate discipline. He made great strides in that department at Triple-A in 2005, walking 72 times (compared to just 71 strikeouts) in 136 games. As usual he also gave up his body in the name of getting on base, being hit by 29 pitches a year after getting plunked 43 times. Add it all up and Quentin reached base by way of something other than a hit over 100 times in 136 games.
Oh, and he did some damage with his bat too, batting .301 with 21 homers and 53 total extra-base hits in 452 at-bats. Those numbers are inflated thanks to the great hitting environment at Tucson, but when you throw in quality defense in right field (and the ability to play center field passably) and nine steals in 10 attempts, Quentin comes out looking like a stud. The Diamondbacks have handed his Triple-A partner in crime, Conor Jackson, a starting job for 2006; expect Quentin to join him in the majors by midseason.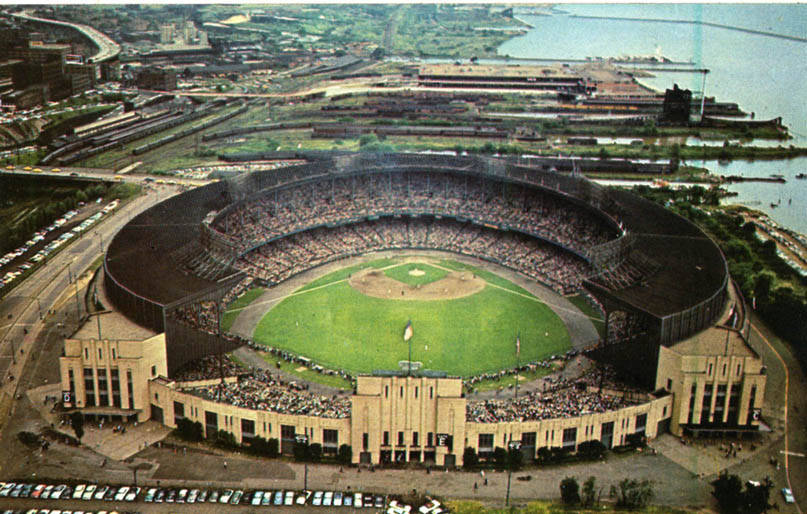 17) Yusmeiro Petit, Florida Marlins
Position: Starter | Throws: Right | DOB: 11/22/1984 | Career Stats
YEAR     LVL      G     GS        IP      ERA       H     HR      SO     BB
2003       R     12     12      62.0     2.32      47      2      65      8
           A      2      2      12.1     2.19       5      0      20      2
2004       A     15     15      83.0     2.39      47      8     122     22
           A      9      9      44.1     1.22      27      0      62     14
          AA      2      2      12.0     4.50      10      0      16      5
2005      AA     21     21     117.2     2.91      90     15     130     18
         AAA      3      3      14.2     9.20      24      5      14      6
Much of the talk surrounding Yusmeiro Petit is about his flaws. He's not very tall and could stand to work out more, doesn't throw particularly hard and lives on the edge as an extreme fly-ball pitcher. While all of that may indeed keep him from becoming a true ace, his performance has been consistently extraordinary. In 346 career innings Petit has a 2.76 ERA with a 429-to-75 strikeout-to-walk ratio and has allowed just 250 hits. Last season at Double-A he went 9-3 with a 2.91 ERA and 130-to-18 strikeout-to-walk ratio in 117.2 innings, holding opponents to a .209 batting average. And unlike some iffy prospects who pad their stats against less experienced competition, Petit doesn't turn 22 years old until November.
Petit succeeds because he has an expansive repertoire of pitches that he can throw for strikes, has a good approach to pitching, and hides the ball very well with his delivery. Those things aren't going to go away just because he's facing better competition, and while a few of the long fly-ball outs he gets now will turn into homers in the majors, I'm confident he can become a solid second starter. Typically when a prospect becomes a "stathead favorite" he is a little too old or is lacking in something significant like defensive ability. Petit is lacking only in fastball velocity, but he's far from a soft-tosser, is only 21 years old, and … well, his stats are really good.
16) Chad Billingsley, Los Angeles Dodgers
Position: Starter | Throws: Right | DOB: 7/29/1984 | Career Stats
YEAR     LVL      G     GS        IP      ERA       H     HR      SO     BB
2003       R     11     11      54.0     2.83      49      0      62     15
2004       A     18     18      92.0     2.35      68      6     111     49
          AA      8      8      42.1     2.98      32      1      47     22
2005      AA     28     26     146.0     3.51     116     12     162     50
Chad Billingsley is very similar to Cain. Both are big right-handers who throw hard and rack up tons of strikeouts. They were both first-round picks out of high school who were born in late 1984 and both have moved relatively quickly through the minor leagues. Cain reached the majors last season and has a rotation spot locked up for 2006 while Billingsley's last stop was Double-A, but I actually like Billingsley slightly more over the long haul. Most reports have his secondary pitches ahead of Cain's at this stage in their development, he doesn't have the same sort of checkered injury history, and he made a lot of progress with his control last season while Cain was walking a batter every other inning.
They're both extremely good prospects, of course, but those are the sorts of seemingly minor differences that cause one guy to be ranked 20th and another to be ranked 16th. After all, if you're going to slap numbers on each guy, you have to differentiate between them somehow. Billingsley is the best prospect in a loaded Dodgers farm system and their major-league rotation is thin enough (Brett Tomko) and injury prone enough (Odalis Perez, Brad Penny) that he could get a look down the stretch.