Also in this series:
Top 50 Prospects of 2006: 26-30
Top 50 Prospects of 2006: 31-35
Top 50 Prospects of 2006: 36-40
Top 50 Prospects of 2006: 41-45
Top 50 Prospects of 2006: 46-50
Prospect (pra spekt) – noun
Something expected; a possibility.
Before I get to the prospects, a few words about my rankings. To be eligible for this list, a player must meet the playing-time qualifications for the Rookie of the Year award, but not the service-time qualifications. That means a prospect has to have fewer than 130 at-bats or 50 innings in the majors. In other words, no Felix Hernandez or B.J. Upton. In addition to that, I don't rank anyone who has yet to spend a day in the minors (or Arizona Fall League) or never will, such as Justin Upton or Kenji Johjima. There is no set formula for how I rank prospects, but here are the three biggest things I look at:
Age and level of competition: In many cases, a 20-year-old simply holding his own at Double-A is more impressive than a 25-year-old tearing up the same league. That's not to say every young player is a good prospect or every older player is a non-prospect, but it's a significant consideration for all players. For example, a lack of plate discipline can sometimes be forgiven in a prospect who is very young for the league he's in, while a dominating strikeout-to-walk ratio for a journeyman pitcher beating up on 21-year-olds can usually be discounted.
Defense and future position: Judging defense in the majors is difficult enough; doing the same for minor leaguers is almost impossible. In the minors, shortstops routinely make 40 errors in a season, players are learning new positions on the job, and it's not as if there's a place to find defensive Win Shares for second basemen in the Carolina League. Many prospects also find themselves shifting down the defensive spectrum as they advance through the minors and a player's overall status as a prospect must at least attempt to take into account their eventual position. In other words, a great-hitting shortstop prospect is a wonderful thing, but less so if that player is unlikely to stick at shortstop.
Statistical performance and the factors involved: At some point, a prospect has to actually perform like a prospect, because being a first-round pick or looking good in a uniform isn't going to help him hit or pitch in the majors. In addition to that, there are many aspects of a player's performance that go beyond the obvious, which is to say that not all .300 batting averages and 3.00 ERAs are equal. Just like in the majors, there are different types of playing environments throughout the minors. There are parks that favor pitching and parks that favor hitting, and there are entire leagues that do the same
Finally, these rankings are by no means authoritative, and I am no more an expert on prospects than anyone else who follows the minor leagues closely. My rankings reflect my feeling about a player's long-term chances for success in the major leagues and the degree of that success. There are players on this list who will play in the majors next month and there are players who won't sniff the big leagues for several years. I look at each player and ask the same question: How good do I think this guy has a chance to be and how likely do I feel he is to reach that level?

25) Conor Jackson, Arizona Diamondbacks
Position: First Base | Bats: Right | DOB: 5/7/1982 | Career Stats
YEAR     LVL      AB      AVG      OBP      SLG     HR     XBH     BB      SO
2003       A     257     .319     .410     .533      6      42     36      41
2004       A     258     .345     .438     .562     11      32     45      36
          AA     226     .301     .367     .456      6      21     24      36
2005     AAA     333     .354     .457     .553      8      48     69      32
         MLB      85     .200     .303     .306      2       5     12      11
The 19th overall pick in the 2003 draft after batting .382 and .388 during his final two seasons at the University of California, Conor Jackson began his pro career by hitting .332 in 135 games at Single-A and then batted .301/.367/.456 in a 60-game stint at Double-A in 2004. He officially broke out in 2005, flirting with a .400 batting average for much of the year before finishing at .354/.457/.553 with a ridiculously good 32-to-69 strikeout-to-walk ratio in 93 games. Jackson struggled in 40 games with the Diamondbacks, hitting just .200, but has been handed Arizona's starting job at first base for 2006 and is one of the leading Rookie of the Year candidates.
I have little question about Jackson becoming a solid player, but with just eight homers in 93 games at hitter-friendly Triple-A Tucson and 31 homers in 288 career minor-league games, there are major questions about how his power will develop. Because Jackson turns 24 years old in May the issue isn't so much whether or not he'll become a slugger, but if he can develop enough home-run power to approach being a right-handed version of John Olerud. If not he'll fall more in line with the primarily left-handed "batting average, walks, and doubles" group that is one step down from Olerud and includes guys like Mark Grace, Wally Joyner, Mike Hargrove, and Bruce Bochte.
24) Joel Guzman, Los Angeles Dodgers
Position: Left Field | Bats: Right | DOB: 11/24/1984 | Career Stats
YEAR     LVL      AB      AVG      OBP      SLG     HR     XBH     BB      SO
2003       A     217     .235     .263     .406      8      21      9      62
           A     240     .246     .279     .371      5      19     11      60
2004       A     329     .307     .349     .550     14      44     21      78
          AA     182     .280     .325     .522      9      23     13      44
2005      AA     442     .287     .351     .475     16      49     42     128
I ranked Joel Guzman as the ninth-best prospect in baseball last year, knowing full well that he wouldn't stay at shortstop for very long. At the time I wrote that "when evaluating Guzman, I think of him as a third baseman." While that seemed like the natural position for Guzman to switch to, the Dodgers instead decided to watch him plummet down the defensive spectrum, moving him from shortstop all the way to left field this spring. What the switch means is that Guzman's value as a major leaguer will come primarily from his bat now. That changes his prospect status significantly, although he still has enough offensive potential to make it work.
Another reason why I'm not as high on Guzman this year is that his performance at Double-A was good but not great, particularly considering he hit .280/.325/.522 there in the second half of 2004. Guzman hit .287/.351/.475 the second time around, showing less power than in the past and continuing to have problems controlling the strike zone with a 128-to-42 strikeout-to-walk ratio. I was never delusional enough to think that a 20-year-old who is 6-foot-4 and has plenty of room to pack on weight was going to stay at shortstop, but I did think Guzman had a chance to be a quality defensive third baseman with an outstanding bat for the position. Now he has a chance to be another good-hitting corner outfielder.
23) Joel Zumaya, Detroit Tigers
Position: Starter | Throws: Right | DOB: 11/9/1984 | Career Stats
YEAR     LVL      G     GS        IP      ERA       H     HR      SO     BB
2003       A     19     19      90.1     2.79      69      3     126     38
2004       A     20     20     115.2     4.36      90     10     108     58
          AA      4      4      20.0     6.30      19      6      29     10
2005      AA     18     18     107.1     2.77      71      8     143     52
         AAA      8      8      44.0     2.66      30      2      56     24
I'm proud to say that I was on the Joel Zumaya bandwagon before most people, ranking him as one of baseball's top 50 prospects when he was just 18 years old and still stuck blowing away other teenagers in the low minors back in 2004. It's easy to admit that now, because Zumaya had a fantastic season between Double-A and Triple-A in 2005, overpowering hitters to the tune of a 2.74 ERA with an overwhelming 199 strikeouts and .189 opponent's batting average in 151.1 total innings. That leaves control as the biggest remaining hurdle—Zumaya walked 76 batters in 151.1 innings, which will get him in trouble against major leaguers.
At just 21 years old Zumaya is certainly young enough to make big strides with his control, although it appears as though he'll open this season with the Tigers … pitching out of the bullpen. While Zumaya and his upper-90s fastball certainly fit the profile of a late-inning reliever, Detroit would be silly to give up on eventually having him as a rotation anchor. If I knew he'd be given every opportunity to remain a starter long term I'd probably bump Zumaya up a few spots on this list, but as it is the combination of possibly becoming a long-term reliever and still having to work on his on control leaves Zumaya just outside of the top 20.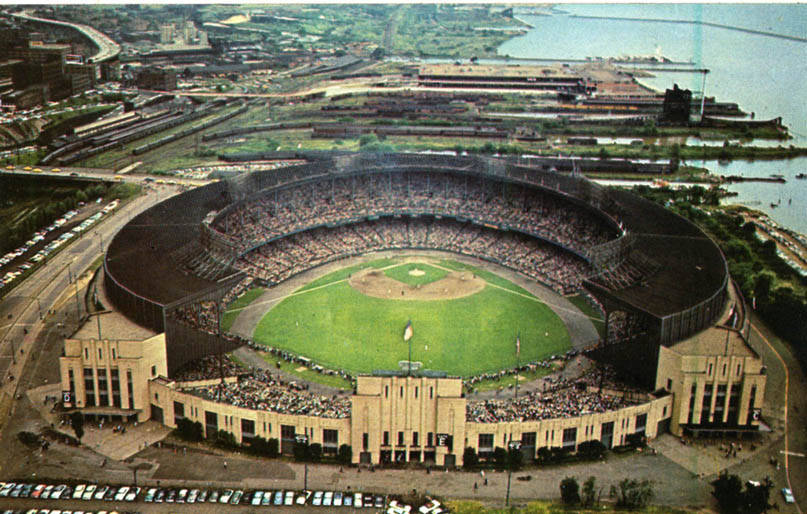 22) Billy Butler, Kansas City Royals
Position: Left Field | Bats: Right | DOB: 4/18/1986 | Career Stats
YEAR     LVL      AB      AVG      OBP      SLG     HR     XBH     BB      SO
2004       R     260     .373     .488     .596     10      35     57      63
2005       A     379     .348     .419     .636     25      57     42      80
          AA     112     .312     .353     .527      5      14      7      18
Purely based on long-term offensive potential, Billy Butler is among the elite prospects in baseball. The 14th overall pick in the 2004 draft out of a Florida high school, Butler's numbers in three pro stops are staggering. He batted .373 in 74 games at rookie-ball after signing in 2004, hit .348 in 92 games at Single-A last season, and then finished the year by batting .313 in 29 games after a promotion to Double-A. Butler has flashed tons of power along with the huge batting averages and what makes the numbers (particularly the stint at Double-A) especially impressive is that he doesn't turn 20 years old until next month.
However, while Butler has a chance to be an absolute monster at the plate—his career line is .352/.435/.606 with 40 homers and 106 total extra-base hits in 195 pro games—his defensive value figures to be almost zero. Originally drafted as a third baseman, Butler was quickly moved to left field and reportedly may end up at designated hitter by the time he gets to the majors. That won't keep him from being a really good player, but when you consider that the average DH hit .266/.344/.464 in 2005 and adds absolutely nothing on the defensive end, it means there's less margin for error when it comes to Butler's development.
21) Andy LaRoche, Los Angeles Dodgers
Position: Third Base | Bats: Right | DOB: 8/13/1983 | Career Stats
YEAR     LVL      AB      AVG      OBP      SLG     HR     XBH     BB      SO
2004       A     244     .283     .375     .525     13      33     29      30
           A     219     .237     .295     .434     10      23     17      42
2005       A     249     .333     .380     .651     21      36     19      38
          AA     227     .273     .367     .445      9      21     32      54
There was some debate over who held the top spot on Los Angeles' long-term depth chart at third base, but with Guzman making the switch to the outfield this spring the path has been cleared for Andy LaRoche to be the Dodgers' third baseman of the future. LaRoche has smacked 53 homers and 114 total extra-base hits in 260 pro games, including 21 homers in 63 games at Single-A and another nine in 64 games at Double-A last season to cement his standing as one of baseball's top power-hitting prospects. His relatively low strikeout rate makes him anything but an all-or-nothing slugger and LaRoche is a former shortstop who is considered a good defender at third.
His father, Dave LaRoche, had a 14-year big-league career as a pitcher and his brother, Adam LaRoche, made this list as the 50th-best prospect in baseball back in 2004 and is currently the Braves' starting first baseman. LaRoche should join them as a major leaguer soon, although with Bill Mueller signed to a two-year deal the Dodgers can be patient with him. If LaRoche spends the bulk of the year teeing off on Triple-A pitching at hitter-friendly Las Vegas, his power numbers will be scary good.