Also in this series:
Top 50 Prospects of 2006: 31-35
Top 50 Prospects of 2006: 36-40
Top 50 Prospects of 2006: 41-45
Top 50 Prospects of 2006: 46-50
Prospect (pra spekt) – noun
Something expected; a possibility.
Before I get to the prospects, a few words about my rankings. To be eligible for this list, a player must meet the playing-time qualifications for the Rookie of the Year award, but not the service-time qualifications. That means a prospect has to have fewer than 130 at-bats or 50 innings in the majors. In other words, no Felix Hernandez or B.J. Upton. In addition to that, I don't rank anyone who has yet to spend a day in the minors (or Arizona Fall League) or never will, such as Justin Upton or Kenji Johjima. There is no set formula for how I rank prospects, but here are the three biggest things I look at:
Age and level of competition: In many cases, a 20-year-old simply holding his own at Double-A is more impressive than a 25-year-old tearing up the same league. That's not to say every young player is a good prospect or every older player is a non-prospect, but it's a significant consideration for all players. For example, a lack of plate discipline can sometimes be forgiven in a prospect who is very young for the league he's in, while a dominating strikeout-to-walk ratio for a journeyman pitcher beating up on 21-year-olds can usually be discounted.
Defense and future position: Judging defense in the majors is difficult enough; doing the same for minor leaguers is almost impossible. In the minors, shortstops routinely make 40 errors in a season, players are learning new positions on the job, and it's not as if there's a place to find defensive Win Shares for second basemen in the Carolina League. Many prospects also find themselves shifting down the defensive spectrum as they advance through the minors and a player's overall status as a prospect must at least attempt to take into account their eventual position. In other words, a great-hitting shortstop prospect is a wonderful thing, but less so if that player is unlikely to stick at shortstop.
Statistical performance and the factors involved: At some point, a prospect has to actually perform like a prospect, because being a first-round pick or looking good in a uniform isn't going to help him hit or pitch in the majors. In addition to that, there are many aspects of a player's performance that go beyond the obvious, which is to say that not all .300 batting averages and 3.00 ERAs are equal. Just like in the majors, there are different types of playing environments throughout the minors. There are parks that favor pitching and parks that favor hitting, and there are entire leagues that do the same.
Finally, these rankings are by no means authoritative, and I am no more an expert on prospects than anyone else who follows the minor leagues closely. My rankings reflect my feeling about a player's long-term chances for success in the major leagues and the degree of that success. There are players on this list who will play in the majors next month and there are players who won't sniff the big leagues for several years. I look at each player and ask the same question: How good do I think this guy has a chance to be and how likely do I feel he is to reach that level?

30) Jarrod Saltalamacchia, Atlanta Braves
Position: Catcher | Bats: Switch | DOB: 5/2/1985 | Career Stats
YEAR     LVL      AB      AVG      OBP      SLG     HR     XBH     BB      SO
2003       R     134     .239     .382     .396      2      15     28      33
2004       A     323     .272     .348     .437     10      31     34      83
2005       A     459     .314     .394     .519     19      55     57      99
A first-round pick out of a Florida high school in 2003, Jarrod Saltalamacchia had a solid first full season at low Single-A in 2004 and then broke out in a big way at high Single-A last year. He batted .314/.394/.519 with 19 homers and 55 total extra-base hits in 129 games, establishing himself as perhaps the catching prospect with the highest ceiling in all of baseball. A switch-hitter, Saltalamacchia combines the ability to post big batting averages with elite power potential and quality plate discipline. As manager Bobby Cox put it after getting a good look at Saltalamacchia this spring: "He's got some swing from both sides. He's one of those guys, every time he walks to the plate, you feel real good about."
There are two reasons why I don't have Saltalamacchia ranked even higher. One is that I try to be conservative with catchers who haven't yet advanced past the low minors. The other reason, specific to Saltalamacchia, is that by the time he gets to the majors it may not be as a catcher. While considered a solid defender behind the plate, Saltalamacchia is 6-foot-4 and adding more bulk as he matures may force a move to first base. In fact, there are already whispers about that and he hasn't even turned 21 or debuted at Double-A yet. Plus, the Braves already have an extremely promising young catcher in Brian McCann, who made a great impression as a rookie after ranking as the #41 prospect on this very list last year.
29) Scott Olsen, Florida Marlins
Position: Starter | Throws: Left | DOB: 1/12/1984 | Career Stats
YEAR     LVL      G     GS        IP      ERA       H     HR      SO     BB
2003       A     25     24     128.1     2.81     101      4     129     59
2004       A     25     25     136.1     2.97     127      8     158     53
2005      AA     14     14      80.1     3.92      75      7      94     27
         MLB      5      4      20.1     3.98      21      5      21     10
A former sixth-round pick who is a lot bigger and throws a lot harder than your average southpaw, Scott Olsen dominated the low minors for his first three pro seasons and then made the jump up to Double-A in 2005. While his 3.92 ERA in 14 starts there is high, Olsen's 94-to-27 strikeout-to-walk ratio in 80.1 innings is impressive. Olsen made his big-league debut in late June, stepping right into the Marlins' starting rotation with a 3.98 ERA and 21-to-10 strikeout-to-walk ratio in 20.1 innings before elbow problems caused him to shut things down for the season in mid-July.
The Marlins have compiled a deep collection of promising young arms, and Olsen is perhaps the most intriguing mix of long-term potential and short-term readiness among them. He's competing for a rotation spot this spring and could end up beginning the year in the minors, but he'll be right behind Dontrelle Willis in the rotation before too long. Lefties who strike out 431 batters in 396.2 minor-league innings and hold their own in the majors at the age of 21 are few and far between. If not for the elbow concerns, I'd have him ranked a half-dozen spots higher.
28) Jeff Mathis, Los Angeles Angels
Position: Catcher | Bats: Right | DOB: 3/31/1983 | Career Stats
YEAR     LVL      AB      AVG      OBP      SLG     HR     XBH     BB      SO
2003       A     378     .323     .384     .500     11      42     35      74
          AA      95     .284     .364     .463      2      13     12      16
2004      AA     432     .227     .310     .394     14      41     49     102
2005     AAA     427     .276     .340     .499     21      50     42      85
I've always been one of Jeff Mathis' biggest fans, ranking him as the 14th-best prospect in baseball back in 2003, moving him up to the ninth spot in 2004, and keeping him in the top 50 last year after a dismal season at Double-A. Now, after Mathis bounced back by hitting .276/.340/.499 with 21 homers and 50 total extra-base hits in 112 games at Triple-A in 2005, I have him ranked as baseball's top catching prospect. Two other catchers in this top 50, Saltalamacchia and Jeff Clement, receive more hype and have more long-term upside, but Mathis' readiness for the big leagues both offensively and defensively gives him a major edge.
Much like with pitching prospects there are so many things that can go wrong for catching prospects on the way from the low minors to the big leagues, including position changes, offensive stagnation, and injuries. While Mathis may never be a superstar and both Saltalamacchia and Clement have legit MVP potential, he has a starting job for this season and is ready to begin what should be a long career as an above-average backstop. I have some concerns about his ability to post good batting averages, but if Mathis can hit even .250 he has enough power, plate discipline, and defensive skills to be a very valuable player.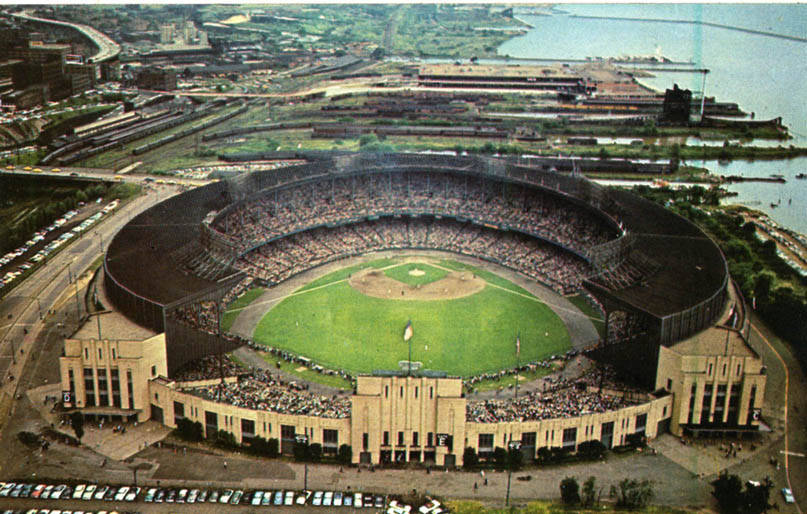 27) Jeremy Sowers, Cleveland Indians
Position: Starter | Throws: Left | DOB: 5/17/1983 | Career Stats
YEAR     LVL      G     GS        IP      ERA       H     HR      SO     BB
2005       A     13     13      71.1     2.78      60      5      75     19
          AA     13     13      82.1     2.08      74      8      70      9
         AAA      1      1       5.2     1.59       7      0       4      1
The sixth overall pick in the 2004 draft following a standout career at Vanderbilt University, Jeremy Sowers made his pro debut in 2005 and pitched well at Single-A (2.78 ERA in 13 starts), Double-A (2.08 ERA in 13 starts), and Triple-A (1.59 ERA in one start). Not only did he breeze through two levels while ending up a step away from the majors in his first pro season, his transition from college to the minors was nearly seamless:
YEAR     LEVEL         IP      ERA     SO9     BB9      H9     HR9
2003     NCAA       115.0     2.50     9.6     2.3     7.4     0.6
2004     NCAA       122.2     3.08     8.7     1.9     7.7     0.5
 2005     Minors     159.1     2.37     8.4     1.6     7.9     0.7
Deterioration in strikeouts, hits, and homers is to be expected, but that the dropoff was so small and came along with improvements in Sowers' already-great control is impressive. A polished lefty, Sowers was basically major league-ready the moment Cleveland drafted him. He's certainly ready for a shot now, although he'll begin the season at Triple-A and wait for an injury or the Indians to grow tired of
Jason Johnson
. The Indians' all-southpaw front three of
C.C. Sabathia
(25 years old),
Cliff Lee
(27), and Sowers (23) will soon begin giving the division's young left-handed hitters (
Joe Mauer
,
Justin Morneau
,
Curtis Granderson
,
David DeJesus
,
Jason Kubel
,
Alex Gordon
) fits for the rest of the decade.
26) Justin Huber, Kansas City Royals
Position: First Base | Bats: Right | DOB: 7/1/1982 | Career Stats
YEAR     LVL      AB      AVG      OBP      SLG     HR     XBH     BB      SO
2003       A     183     .284     .370     .514      9      24     17      30
          AA     193     .264     .350     .425      6      19     19      54
2004       A      48     .250     .333     .417      2       4      5       8
          AA     236     .271     .414     .487     11      28     46      57
2005      AA     335     .343     .432     .570     16      41     51      70
         AAA     113     .274     .374     .531      7      14     16      33
         MLB      78     .218     .271     .256      0       3      5      20
Stolen from the Mets in the three-team deal that sent Kris Benson from Pittsburgh to New York in 2004, Justin Huber moved out from behind the plate and made the full-time switch to first base in 2005. While he would have been more valuable as a catcher and is now a work in progress defensively at first base, Huber has more than enough potential offensively to be an impact player there. Huber began last season at Double-A, where he hit .343/.432/.570 with 16 homers and 74 RBIs in 88 games before a promotion to Triple-A. He continued to put up big numbers there, hitting .274/.374/.531 with seven homers in 32 games, but then struggled in a 25-game stint with the Royals.
In one of the biggest head-scratchers of the offseason, the Royals signed Doug Mientkiewicz as a free agent and in doing so blocked Huber's path to an everyday job. With Mike Sweeney entrenched at designated hitter and Mientkiewicz at first base, Huber will go back to Triple-A for no good reason. Kansas City made the mistake of rushing many of their prospects to the majors last year, yet when it comes to one of the few top prospects they have who is actually ready to contribute they block him with a guy who will be lucky to break a .400 slugging percentage. Regardless of the Royals' ineptitude and assuming they realize what they have in Huber at some point, he's one of the game's best hitting prospects.