Also in this series:
Top 50 Prospects of 2006: 36-40
Top 50 Prospects of 2006: 41-45
Top 50 Prospects of 2006: 46-50
Prospect (pra spekt) – noun
Something expected; a possibility.
Before I get to the prospects, a few words about my rankings. To be eligible for this list, a player must meet the playing-time qualifications for the Rookie of the Year award, but not the service-time qualifications. That means a prospect has to have fewer than 130 at-bats or 50 innings in the majors. In other words, no Felix Hernandez or B.J. Upton. In addition to that, I don't rank anyone who has yet to spend a day in the minors (or Arizona Fall League) or never will, such as Justin Upton or Kenji Johjima. There is no set formula for how I rank prospects, but here are the three biggest things I look at:
Age and level of competition: In many cases, a 20-year-old simply holding his own at Double-A is more impressive than a 25-year-old tearing up the same league. That's not to say every young player is a good prospect or every older player is a non-prospect, but it's a significant consideration for all players. For example, a lack of plate discipline can sometimes be forgiven in a prospect who is very young for the league he's in, while a dominating strikeout-to-walk ratio for a journeyman pitcher beating up on 21-year-olds can usually be discounted.
Defense and future position: Judging defense in the majors is difficult enough; doing the same for minor leaguers is almost impossible. In the minors, shortstops routinely make 40 errors in a season, players are learning new positions on the job, and it's not as if there's a place to find defensive Win Shares for second basemen in the Carolina League. Many prospects also find themselves shifting down the defensive spectrum as they advance through the minors and a player's overall status as a prospect must at least attempt to take into account their eventual position. In other words, a great-hitting shortstop prospect is a wonderful thing, but less so if that player is unlikely to stick at shortstop.
Statistical performance and the factors involved: At some point, a prospect has to actually perform like a prospect, because being a first-round pick or looking good in a uniform isn't going to help him hit or pitch in the majors. In addition to that, there are many aspects of a player's performance that go beyond the obvious, which is to say that not all .300 batting averages and 3.00 ERAs are equal. Just like in the majors, there are different types of playing environments throughout the minors. There are parks that favor pitching and parks that favor hitting, and there are entire leagues that do the same.
Finally, these rankings are by no means authoritative, and I am no more an expert on prospects than anyone else who follows the minor leagues closely. My rankings reflect my feeling about a player's long-term chances for success in the major leagues and the degree of that success. There are players on this list who will play in the majors next month and there are players who won't sniff the big leagues for several years. I look at each player and ask the same question: How good do I think this guy has a chance to be and how likely do I feel he is to reach that level?

35) Jason Kubel, Minnesota Twins
Position: Right Field | Bats: Left | DOB: 5/25/1982 | Career Stats
YEAR     LVL      AB      AVG      OBP      SLG     HR     XBH     BB      SO
2003       A     420     .298     .361     .400      5      29     48      54
2004      AA     138     .377     .453     .667      6      24     19      19
         AAA     350     .343     .398     .560     16      44     34      40
         MLB      60     .300     .358     .433      2       4      6       9
Jason Kubel had a breakout year in 2004, hitting .346 with 24 homers and 72 total extra-base hits between Double-A, Triple-A, and the majors. He then suffered a gruesome knee injury while playing in the Arizona Fall League and missed the entire 2005 season. In a nod to his substantial potential before the devastating injury, I gave Kubel sort of a courtesy ranking as the 50th-best prospect in baseball last year. Now that he's had a year to recover and is back playing, I feel a lot more confident moving him up in the rankings this time around.
Had Kubel not suffered the injury he would have been a top-20 prospect last year and wouldn't even be eligible for this year's list, because the Twins were planning to hand him the starting job in right field. After missing a year of development he's now competing with Michael Cuddyer and Lew Ford for playing time there this spring, and will likely begin the year at Triple-A. However, the Twins have made it clear that they view Kubel as a major building block for the future, so once he establishes that he's healthy expect him to reclaim the job that was supposed to be his. Anyone coming back from a year off is a big question mark, but I wouldn't be surprised if Kubel was the team's second-best hitter down the stretch.
34) Kendry Morales, Los Angeles Angels
Position: First Base | Bats: Switch | DOB: 6/20/1983 | Career Stats
YEAR     LVL      AB      AVG      OBP      SLG     HR     XBH     BB      SO
2005       A      90     .344     .400     .544      5       8      6      11
          AA     281     .306     .349     .530     17      29     17      43
A much-heralded signing after defecting from Cuba last year, Kendry Morales' American debut was delayed because of visa issues. He finally got on the field in May and immediately began hitting, batting .344 in 22 games at Single-A to earn a quick promotion to Double-A. After a slow start there he caught fire, finishing at .306/.349/.530 with 17 homers in just 74 games. Between the two stops Morales hit .315 with 22 homers and 37 total extra-base hits in 96 games, and he finished up his first season in the states by batting .380/.444/.598 in the Arizona Fall League.
Unlike other prominent Cuban signees, Morales is actually of prospect age. He doesn't turn 23 until June, which makes his debut season all the more impressive and the lack of attention it received surprising. Morales has experience playing left field and third base, but his defense is regarded as sub par at both spots and with Casey Kotchman now entrenched at first base his likely destination with the Angels is designated hitter. Morales should have more than enough bat to make him an impact player there, so it's only a matter of when the Angels deem him ready. My guess is that they'll want the switch-hitter in their lineup by midseason.
33) Jon Lester, Boston Red Sox
Position: Starter | Throws: Left | DOB: 1/7/1984 | Career Stats
YEAR     LVL      G     GS        IP      ERA       H     HR      SO     BB
2003       A     24     21     106.0     3.65     102      7      71     44
2004       A     21     20      90.1     4.28      82      2      97     37
2005      AA     26     26     148.1     2.61     114     10     163     57
Boston's second-round pick in 2002 out of a Washington high school, Jon Lester held his own in his first two pro seasons and then broke out in his first tastes of the high minors last year. Pitching at Double-A while just 21 years old, Lester had a 2.61 ERA in 26 starts and struck out an Eastern League-leading 163 batters in only 148.1 innings. There's plenty of room for improvement with Lester's control (57 walks) and he gave up a fair number of homers (10), but those issues don't do much aside from show that he's not perfect.
The Red Sox's willingness to part with Anibal Sanchez this offseason while holding on to Lester might be somewhat telling, and while Jon Papelbon arrived in the majors first, Lester has a good shot at being Boston's best homegrown starter down the road. He didn't turn 22 years old until January, so the Red Sox can take their time getting Lester to the big leagues. Expect a late-season debut, perhaps out of the bullpen, and a long look for a spot in the rotation alongside Papelbon next spring.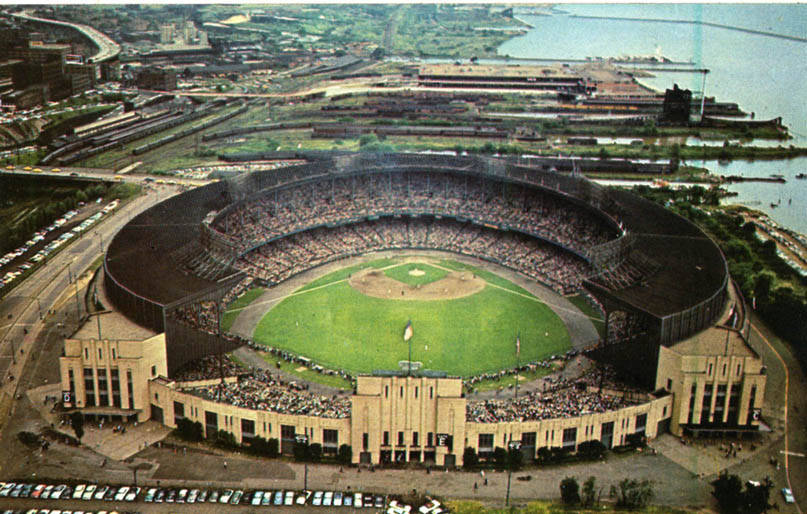 32) Erick Aybar, Los Angeles Angels
Position: Shortstop | Bats: Switch | DOB: 1/14/1984 | Career Stats
YEAR     LVL      AB      AVG      OBP      SLG     HR     XBH     BB      SO
2003       A     496     .308     .346     .446      6      46     17      54
2004       A     573     .330     .370     .485     14      50     26      66
2005      AA     535     .303     .350     .445      9      48     29      51
In just about any other organization, Erick Aybar's name would come along with a lot more hype. With the Angels he takes a backseat to Brandon Wood and Howie Kendrick, who might be baseball's two best middle-infield prospects. Of course, Aybar's place on the organization's long-term depth chart isn't nearly as important as the fact that he's quietly put up consistently outstanding numbers. How many good-fielding, switch-hitting, 22-year-old shortstops can hit .300 every year while showing plenty of power and top-notch speed, yet not be a household prospect name? As far as I can tell, only Aybar, which is why he's one of the most underrated prospects in baseball.
Signed out of the Dominican Republic in 2002, Aybar has made four stops in his pro career. He hit .326 at rookie-ball in 2002, .308 at low Single-A in 2003, .330 at high Single-A in 2004, and .303 at Double-A in 2005. And while Aybar doesn't have much home-run power those are far from empty batting averages. He's smacked 46, 50, and 48 total extra-base hits in his three full-season stops and boasts a career slugging percentage of .461 in 462 minor-league games. He also has tremendous speed, tripling 21 times and swiping 101 bases over the past two seasons, although he must refine his technique if he hopes to be an effective base stealer in the majors.
31) Jeff Clement, Seattle Mariners
Position: Catcher | Bats: Left | DOB: 8/21/1983 | Career Stats
YEAR     LVL      AB      AVG      OBP      SLG     HR     XBH     BB      SO
2005       A     113     .319     .386     .522      6      11     12      25
Originally drafted out of an Iowa high school by the Twins in the 12th round back in 2002, Jeff Clement chose to attend USC instead and it paid off. He had an outstanding three-year career there, winning the Johnny Bench Award as the nation's top catcher in 2005 and hitting 46 career homers in 171 games. Clement was taken by the Mariners with the third overall pick in last June's draft, hit .315/.387/.508 with six homers and 12 total extra-base hits in 34 games between two levels of Single-A, and then batted .269/.347/.487 in the Arizona Fall League.
Clement's biggest asset is his elite left-handed power, which has been on full display since he set the national record for career homers by a high schooler with 75. What makes him a special prospect is that the potentially dominating offensive package also comes along with solid catching skills, which could combine to make Clement a frequent MVP candidate down the road. He has a long way to go before that, obviously, but he should move fairly quickly and could be challenging Kenji Johjima for Seattle's starting job in 2008.