Also in this series:
Top 50 Prospects of 2006: 41-45
Top 50 Prospects of 2006: 46-50
Prospect (pra spekt) – noun
Something expected; a possibility.
Before I get to the prospects, a few words about my rankings. To be eligible for this list, a player must meet the playing-time qualifications for the Rookie of the Year award, but not the service-time qualifications. That means a prospect has to have fewer than 130 at-bats or 50 innings in the majors. In other words, no Felix Hernandez or B.J. Upton. In addition to that, I don't rank anyone who has yet to spend a day in the minors (or Arizona Fall League) or never will, such as Justin Upton or Kenji Johjima. There is no set formula for how I rank prospects, but here are the three biggest things I look at:
Age and level of competition: In many cases, a 20-year-old simply holding his own at Double-A is more impressive than a 25-year-old tearing up the same league. That's not to say every young player is a good prospect or every older player is a non-prospect, but it's a significant consideration for all players. For example, a lack of plate discipline can sometimes be forgiven in a prospect who is very young for the league he's in, while a dominating strikeout-to-walk ratio for a journeyman pitcher beating up on 21-year-olds can usually be discounted.
Defense and future position: Judging defense in the majors is difficult enough; doing the same for minor leaguers is almost impossible. In the minors, shortstops routinely make 40 errors in a season, players are learning new positions on the job, and it's not as if there's a place to find defensive Win Shares for second basemen in the Carolina League. Many prospects also find themselves shifting down the defensive spectrum as they advance through the minors and a player's overall status as a prospect must at least attempt to take into account their eventual position. In other words, a great-hitting shortstop prospect is a wonderful thing, but less so if that player is unlikely to stick at shortstop.
Statistical performance and the factors involved: At some point, a prospect has to actually perform like a prospect, because being a first-round pick or looking good in a uniform isn't going to help him hit or pitch in the majors. In addition to that, there are many aspects of a player's performance that go beyond the obvious, which is to say that not all .300 batting averages and 3.00 ERAs are equal. Just like in the majors, there are different types of playing environments throughout the minors. There are parks that favor pitching and parks that favor hitting, and there are entire leagues that do the same.
Finally, these rankings are by no means authoritative, and I am no more an expert on prospects than anyone else who follows the minor leagues closely. My rankings reflect my feeling about a player's long-term chances for success in the major leagues and the degree of that success. There are players on this list who will play in the majors next month and there are players who won't sniff the big leagues for several years. I look at each player and ask the same question: How good do I think this guy has a chance to be and how likely do I feel he is to reach that level?

40) Anibal Sanchez, Florida Marlins
Position: Starter | Throws: Right | DOB: 2/27/1984 | Career Stats
YEAR     LVL      G     GS        IP      ERA       H     HR      SO     BB
2004       A     15     15      76.1     1.77      43      3     101     29
2005       A     14     14      78.2     2.40      53      7      95     24
          AA     11     11      57.1     3.45      53      5      63     16
Part of the trade that brought Josh Beckett and Mike Lowell to Boston, Anibal Sanchez's timetable has been sped way up now that he's with the rebuilding Marlins instead of the big-market Red Sox. "The Anibal" got off to an incredible start at Single-A last year and ended up going 6-1 with a 2.40 ERA and 95-to-24 strikeout-to-walk ratio in 14 starts. He continued to pitch well after a mid-year promotion to Double-A, posting a 3.45 ERA and 63-to-16 strikeout-to-walk ratio in 57.1 innings. Add it all up and you get a 2.85 ERA, 158-to-40 strikeout-to-walk ratio, and .212 opponent's batting average from a guy who didn't turn 22 years old until last month.
The reason Sanchez isn't ranked higher is that he reportedly experienced a significant drop in velocity down the stretch last season and has been dealing with shoulder tendinitis this spring. The velocity loss could have been due to simply fading during his first full season and the shoulder issues may turn out to be nothing, but the combination makes me a little leery (especially since Sanchez has had prior arm problems). He'll begin this year at Double-A, and like every other young pitcher who is property of the Marlins these days, could get a look in the big-league rotation with a strong first half.
39) Josh Barfield, San Diego Padres
Position: Second Base | Bats: Right | DOB: 12/17/1982 | Career Stats
YEAR     LVL      AB      AVG      OBP      SLG     HR     XBH     BB      SO
2003       A     549     .337     .389     .530     16      68     50     122
2004      AA     521     .248     .313     .417     18      49     48     119
2005     AAA     516     .310     .370     .450     15      41     52     108
Back when he won the California (Single-A) League MVP with a breakout season in 2003, Josh Barfield was considered a hitter first and a defensive player second. In fact, at the time there was quite a bit of talk that he'd eventually have to move to an outfield corner. Then he slumped at Double-A in 2004, but while doing so seemed to impress people with an improved glove at second base. The 2005 season saw things come together, as Barfield bounced back offensively with an excellent year at Triple-A—hitting .310 with 15 homers and 20 steals in 137 games—and continued his transformation defensively.
Things have come full-circle to the point that Barfield has been very impressive at the plate this spring, but the San Diego coaching staff can't stop saying good things about his range in the field. If he can remain at second base—and it looks increasingly likely with each passing day and positive quote from manager Bruce Bochy—Barfield has a chance to be one of the position's top hitters. He has passable plate discipline and above-average power, and has shown the ability—albeit an inconsistent one—to hit for big batting averages. Barring a last-minute charge from Mark Bellhorn, he'll open the season as Khalil Greene's double-play partner.
38) Philip Hughes, New York Yankees
Position: Starter | Throws: Right | DOB: 6/24/1986 | Career Stats
YEAR     LVL      G     GS        IP      ERA       H     HR      SO     BB
2005       A     12     12      68.2     1.97      46      1      72     16
           A      5      4      17.2     3.06       8      0      21      4
This is a bit of a stretch for me in that I typically try to be overly cautious when it comes to pitchers who have yet to get past Single-A. However, Philip Hughes' combination of size, stuff, and early results is just too much to ignore. A 2004 first-round pick out of a California high school, Hughes tossed five scoreless innings in rookie-ball after signing and then began last season at low Single-A. He went 7-1 with a 1.97 ERA in 12 starts there, striking out 72 batters in 68.2 innings while walking just 16 and limiting opponents to a .192 batting average. He then moved up to high Single-A and kept dominating, going 2-0 with a 3.06 ERA, 21-to-4 strikeout-to-walk ratio, and .140 opponent's batting average in 17.2 innings.
Hughes is the youngest pitcher in this top 50 and has as much upside as anyone, but he's also the only pitcher who hasn't advanced past Single-A. He was also limited to just 86.1 innings in 2005 because of shoulder problems, which means he'll have to stay healthy for a full season and continue to have success against more experienced competition before I get completely caught up in the hype. Until then I'll stick with this ranking, which will either be way too low (if he stays healthy and keeps blowing hitters away) or way too high (if he struggles with the same obsticles other top pitching prospects have had trouble getting past once they reach the upper minors) by this time next year.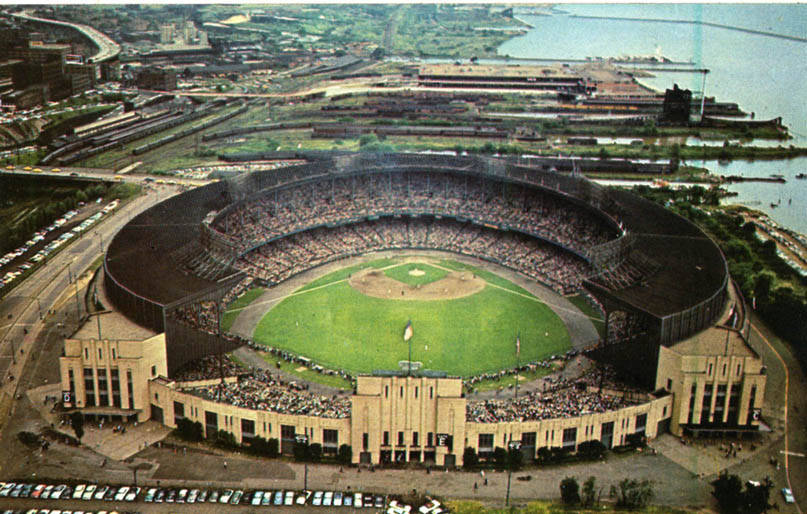 37) Jered Weaver, Los Angeles Angels
Position: Starter | Throws: Right | DOB: 10/4/1982 | Career Stats
YEAR     LVL      G     GS        IP      ERA       H     HR      SO     BB
2005       A      7      7      33.0     3.82      25      3      49      7
          AA      8      8      43.0     3.98      43      5      46     19
Jered Weaver is at the opposite end of the spectrum from Hughes; his prospect status is based primarily on actual performance and major-league readiness rather than stuff and long-term projectibility. After going 14-4 with a 1.96 ERA for Long Beach State in 2003, Weaver won the Golden Spikes Award as college baseball's best player in 2004 by putting up the following ridiculous numbers:
  GS      W     L        IP      ERA      SO     BB      H     
19     15     1     144.0     1.62     213     21     81  
He fell to the Angels with the 12th pick in the draft because teams were scared away by his likely bonus demands and then held out for nearly a year. An extreme fly-ball pitcher without an overpowering fastball, there are many who feel that Weaver projects more as a middle-of-the-rotation starter than an ace. The 3.91 ERA he posted between Single-A and Double-A in his pro debut certainly goes along with that theory, but Weaver did manage an outstanding 95-to-26 strikeout-to-walk ratio in 76 innings. While comparisons to his brother and mid-rotation starter,
Jeff Weaver
, are inevitable and fitting, he has the potential to be better. The key will be if Weaver can keep the home runs allowed somewhat in check in the majors.
36) Dustin Pedroia, Boston Red Sox
Position: Second Base | Bats: Right | DOB: 8/17/1983 | Career Stats
YEAR     LVL      AB      AVG      OBP      SLG     HR     XBH     BB      SO
2004       A      50     .400     .474     .560      1       6      6       3
           A     107     .336     .417     .523      2      13     13       4
2005      AA     256     .324     .409     .508      8      29     34      26
         AAA     204     .255     .356     .382      5      15     24      17
A first-team All-American at Arizona State and one of five finalists for the Golden Spikes Award that Weaver won, Dustin Pedroia was selected by the Red Sox in the second round of the 2004 draft. He hit .357 between two levels of Single-A in his pro debut and then made the jump to Double-A last year. Pedroia hit .324/.409/.508 in 66 games there, showing off tremendous plate discipline and strike-zone judgment along with surprising power. His numbers after a promotion to Triple-A were disappointing, but it's worth noting that they were accumulated while Pedroia played through a nagging wrist injury. In 159 minor-league games he's hit .310/.398/.473 with 16 homers, 63 total extra-base hits, and 77 walks.
Pedroia played second base last season, but he was a shortstop in college and may move back there now that Hanley Ramirez is in Florida. If the Red Sox are convinced he can handle the position defensively Pedroia will be their long-term answer there, and if not he'll eventually replace Mark Loretta at second base. Interestingly, Loretta is a pretty good comp. He'll have a tough time continuing to draw tons of walks in the majors without hitting for at least a modicum of power, but I think he can smack 10-15 homers a year while racking up plenty of doubles. Pedroia is only 22, but he's a league-average middle infielder whenever and wherever the Red Sox decide they need him.