Also in this series:
Top 50 Prospects of 2006: 46-50
Prospect (pra spekt) – noun
Something expected; a possibility.
Before I get to the prospects, a few words about my rankings. To be eligible for this list, a player must meet the playing-time qualifications for the Rookie of the Year award, but not the service-time qualifications. That means a prospect has to have fewer than 130 at-bats or 50 innings in the majors. In other words, no Felix Hernandez or B.J. Upton. In addition to that, I don't rank anyone who has yet to spend a day in the minors (or Arizona Fall League) or never will, such as Justin Upton or Kenji Johjima. There is no set formula for how I rank prospects, but here are the three biggest things I look at:
Age and level of competition: In many cases, a 20-year-old simply holding his own at Double-A is more impressive than a 25-year-old tearing up the same league. That's not to say every young player is a good prospect or every older player is a non-prospect, but it's a significant consideration for all players. For example, a lack of plate discipline can sometimes be forgiven in a prospect who is very young for the league he's in, while a dominating strikeout-to-walk ratio for a journeyman pitcher beating up on 21-year-olds can usually be discounted.
Defense and future position: Judging defense in the majors is difficult enough; doing the same for minor leaguers is almost impossible. In the minors, shortstops routinely make 40 errors in a season, players are learning new positions on the job, and it's not as if there's a place to find defensive Win Shares for second basemen in the Carolina League. Many prospects also find themselves shifting down the defensive spectrum as they advance through the minors and a player's overall status as a prospect must at least attempt to take into account their eventual position. In other words, a great-hitting shortstop prospect is a wonderful thing, but less so if that player is unlikely to stick at shortstop.
Statistical performance and the factors involved: At some point, a prospect has to actually perform like a prospect, because being a first-round pick or looking good in a uniform isn't going to help him hit or pitch in the majors. In addition to that, there are many aspects of a player's performance that go beyond the obvious, which is to say that not all .300 batting averages and 3.00 ERAs are equal. Just like in the majors, there are different types of playing environments throughout the minors. There are parks that favor pitching and parks that favor hitting, and there are entire leagues that do the same.
Finally, these rankings are by no means authoritative, and I am no more an expert on prospects than anyone else who follows the minor leagues closely. My rankings reflect my feeling about a player's long-term chances for success in the major leagues and the degree of that success. There are players on this list who will play in the majors next month and there are players who won't sniff the big leagues for several years. I look at each player and ask the same question: How good do I think this guy has a chance to be and how likely do I feel he is to reach that level?

45) Brian Anderson, Chicago White Sox
Position: Center Field | Bats: Right | DOB: 3/11/1982 | Career Stats
YEAR     LVL      AB      AVG      OBP      SLG     HR     XBH     BB      SO
2003       R      49     .388     .492     .592      2       5      9      10
2004       A     254     .319     .394     .531      8      34     29      44
          AA     185     .270     .346     .416      4      16     19      30
2005     AAA     448     .295     .360     .469     16      43     44     115
The White Sox have put an incredible amount of faith in Brian Anderson as their long-term answer in center field. Not only did Chicago trade starting center fielder Aaron Rowand to Philadelphia in a deal for Jim Thome just months after winning the World Series, they also shipped center-field prospect Chris Young to Arizona in a trade for Javier Vazquez. Those two moves drastically changed the face of the team, but also opened up the position for Anderson both now and in the future. I question whether the White Sox traded the correct center-field prospect, but making room for Anderson was a good decision.
The 15th overall pick in the 2003 draft out of the University of Arizona, Anderson hit .295/.360/.469 with 16 homers and 43 total extra-base hits in 118 games at Triple-A last season. He struggled in a brief stint with the White Sox, hitting .176 with zero walks while striking out 12 times in 34 at-bats, but his minor-league track record suggests he can become an above-average hitter for the position. The more difficult task will be replacing Rowand's outstanding defense in center field, but Anderson is considered a capable defender there. If he can avoid a slow start, Anderson will be a darkhorse Rookie of the Year candidate.
44) Hanley Ramirez, Florida Marlins
Position: Shortstop | Bats: Switch | DOB: 12/23/1983 | Career Stats
YEAR     LVL      AB      AVG      OBP      SLG     HR     XBH     BB      SO
2003       A     422     .275     .327     .403      8      35     32      73
2004       A     239     .310     .364     .389      1      13     17      39
          AA     129     .310     .360     .512      5      14     10      26
2005      AA     465     .271     .335     .385      6      34     39      62
Boston's shortstop of the future since Nomar Garciaparra was still the shortstop of the present, Hanley Ramirez was passed up on the Red Sox's long-term depth chart by Dustin Pedroia last season. Boston traded Ramirez to Florida in the offseason deal for Josh Beckett, and instead of spending another year or two in the minors had he been with the Red Sox Ramirez will likely be given the Marlins' everyday job right off the bat. At just 22 years old and coming off a mediocre season at Double-A he's not exactly what you'd call major league-ready, so expect him to struggle along with the rest of Florida's extremely young team in 2006.
With that said, Ramirez still has plenty of potential. He's considered a quality defender at shortstop and while his 2005 numbers are underwhelming they are relatively good for such a young player at an up-the-middle position. The Eastern League as a whole hit .259/.326/.398 in 2005, which is nearly identical to Ramirez's .271/.335/.385 line. That may not sound like much, but a shortstop who is young for the level of competition putting up essentially league-average numbers is pretty good. League-average hitting from here on out would make him one of the National League's best shortstops, and there is a ton of potential for improvement.
43) Felix Pie, Chicago Cubs
Position: Center Field | Bats: Left | DOB: 8/1/1985 | Career Stats
YEAR     LVL      AB      AVG      OBP      SLG     HR     XBH     BB      SO
2003       A     505     .285     .345     .388      4      35     41      98
2004       A     431     .297     .358     .441      8      36     39     116
2005      AA     240     .304     .349     .554     11      33     16      53
Signed by the Cubs out of the Dominican Republic as a 16-year-old in 2001, Felix Pie has improved his skills to the point that his prospect status is based as much on performance as it is tools. He has gone from a slap-hitter to a legitimate power threat, all while improving his batting average and maintaining a good defensive reputation in center field. Pie had an unimpressive Isolated Power of .103 at low Single-A in 2003, but posted a .144 IsoP at high Single-A in 2004 and then bumped it to .250 as a 19-year-old at Double-A last season. On the other hand, for all his skills and improving performance Pie walks about once a week and his strikeout-to-walk ratios have detiorated from 2.4-to-1 to 3.0-to-1 to 3.3-to-1.
Thanks to blazing speed Pie profiles as a top-of-the-order hitter if he can ever get that under control, but he was successful on just 13-of-22 (59 percent) stolen-base attempts last season and has a lowly career success rate of 63 percent. Those aren't great signs for development, although they're a little easier to live with when they come along with emerging power. Of course, Pie's power surge last season actually lasted only 59 games thanks to an ankle injury. Based on potential alone he's a top-20 prospect. Based on potential and the likelihood of reaching it in an organization that had similarly big plans for Corey Patterson once upon a time, he's here at 43.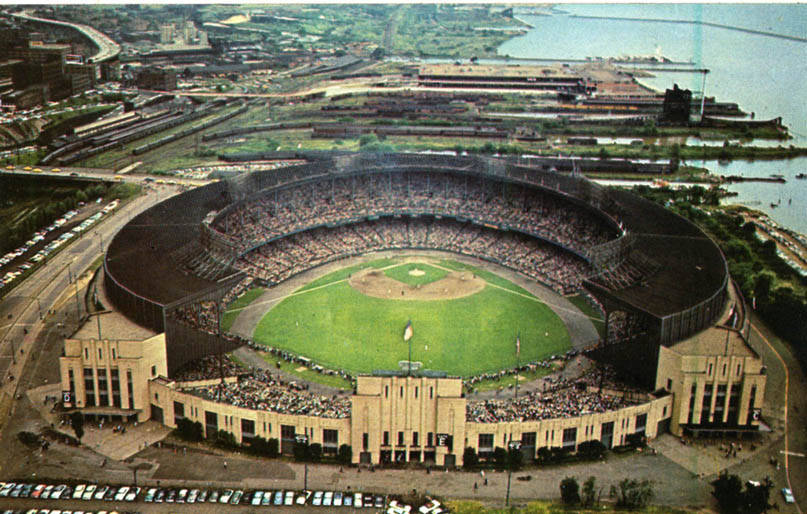 42) Jon Papelbon, Boston Red Sox
Position: Starter | Throws: Right | DOB: 11/23/1980 | Career Stats
YEAR     LVL      G     GS        IP      ERA       H     HR      SO     BB
2003       A     13      6      32.2     6.34      43      2      36      9
2004       A     24     24     129.2     2.64      97      6     153     43
2005      AA     14     14      87.0     2.48      59      9      83     23
         AAA      7      4      27.2     2.93      21      2      27      3
         MLB     17      3      34.0     2.65      33      4      34     17
Jon Papelbon is a popular prospect following an impressive 34 innings with the Red Sox down the stretch last season, looking dominant at times first as a starter and then as a reliever. While his minor-league resume is impressive and his repetoire of pitches looked outstanding to me in his big-league debut against the Twins, Papelbon does come along with some question marks. First and foremost is how the Red Sox plan to use him. Papelbon has had a great deal of success as a starter in the minors, but he's a former college reliever who certainly profiles well as a setup man. However, moving to the bullpen would lessen his potential long-term value quite a bit.
Beyond that, Papelbon is simply older than other top pitching prospects. He turned 25 back in November, which makes him the oldest pitcher in the top 50 by nearly an entire year and several years older than the majority of the hurlers who made the cut. Pitchers age a little differently than hitters, but the fact is that Papelbon may not establish himself as a big-league starter until he's 26 years old. Some of that is beyond his control in that the Red Sox don't need to move prospects as quickly as other organizations do, but unless Papelbon plans on being traded it's the reality he has to live with. I'm certain he'll be valuable, but I'm not sure where it'll be or if he'll ever be more than really good.
41) Nick Markakis, Baltimore Orioles
Position: Right Field | Bats: Left | DOB: 11/17/1983 | Career Stats
YEAR     LVL      AB      AVG      OBP      SLG     HR     XBH     BB      SO
2003       A     205     .283     .372     .395      1      18     30      33
2004       A     355     .299     .371     .470     11      36     42      66
2005       A     350     .300     .379     .480     12      38     43      65
          AA     124     .339     .420     .573      3      21     18      30
The seventh overall pick in the 2003 draft, Nick Markakis starred as both a hitter and a pitcher in college. The Orioles smartly decided that his future was with the bat, as Markakis has had solid numbers at each of his four stops in the minors and owns a career line of .301/.380/.471 in 279 pro games. Along with the overall numbers, perhaps the most encouraging aspect of Markakis' development is that he's added power along the way. Take a look at how his power has increased each year in terms of Isolated Power, homers per 500 at-bats, and total extra-base hits per 500 at-bats:
YEAR       HR     XBH     IsoP
2003        2      44     .112
2004       15      51     .171
 2005       16      62     .194
What makes those numbers more impressive is that he's posted them while moving up through the Orioles' organization, never repeating a level, and splitting last season between Single-A and Double-A. Markakis may never be a true slugger, but he now looks capable of being a .300/.375/.475 type of hitter. Toss in a little speed and some good defense, along with the potential for further power development thanks to his not turn 23 years old until November, and he's one of the better, most underrated outfield prospects in baseball.