Prospect (pra spekt) – noun
Something expected; a possibility.
Before I get to the prospects, a few words about my rankings. To be eligible for this list, a player must meet the playing-time qualifications for the Rookie of the Year award, but not the service-time qualifications. That means a prospect has to have fewer than 130 at-bats or 50 innings in the majors. In other words, no Felix Hernandez or B.J. Upton. In addition to that, I don't rank anyone who has yet to spend a day in the minors (or Arizona Fall League) or never will, such as Justin Upton or Kenji Johjima. There is no set formula for how I rank prospects, but here are the three biggest things I look at:
Age and level of competition: In many cases, a 20-year-old simply holding his own at Double-A is more impressive than a 25-year-old tearing up the same league. That's not to say every young player is a good prospect or every older player is a non-prospect, but it's a significant consideration for all players. For example, a lack of plate discipline can sometimes be forgiven in a prospect who is very young for the league he's in, while a dominating strikeout-to-walk ratio for a journeyman pitcher beating up on 21-year-olds can usually be discounted.
Defense and future position: Judging defense in the majors is difficult enough; doing the same for minor leaguers is almost impossible. In the minors, shortstops routinely make 40 errors in a season, players are learning new positions on the job, and it's not as if there's a place to find defensive Win Shares for second basemen in the Carolina League. Many prospects also find themselves shifting down the defensive spectrum as they advance through the minors and a player's overall status as a prospect must at least attempt to take into account their eventual position. In other words, a great-hitting shortstop prospect is a wonderful thing, but less so if that player is unlikely to stick at shortstop.
Statistical performance and the factors involved: At some point, a prospect has to actually perform like a prospect, because being a first-round pick or looking good in a uniform isn't going to help him hit or pitch in the majors. In addition to that, there are many aspects of a player's performance that go beyond the obvious, which is to say that not all .300 batting averages and 3.00 ERAs are equal. Just like in the majors, there are different types of playing environments throughout the minors. There are parks that favor pitching and parks that favor hitting, and there are entire leagues that do the same.
Finally, these rankings are by no means authoritative, and I am no more an expert on prospects than anyone else who follows the minor leagues closely. My rankings reflect my feeling about a player's long-term chances for success in the major leagues and the degree of that success. There are players on this list who will play in the majors next month and there are players who won't sniff the big leagues for several years. I look at each player and ask the same question: How good do I think this guy has a chance to be and how likely do I feel he is to reach that level?

50) Ryan Garko, Cleveland Indians
Position: First Base | Bats: Right | DOB: 1/2/1981 | Career Stats
YEAR     LVL      AB      AVG      OBP      SLG     HR     XBH     BB      SO
2003       A     165     .273     .337     .406      4      13     12      19
2004       A     238     .328     .425     .609     16      34     26      34
          AA     172     .331     .397     .523      6      21     14      28
2005     AAA     452     .303     .384     .498     19      47     44      92
Figuring out what to do with guys like Ryan Garko is what makes ranking prospects in numerical order difficult, interesting, and silly all at the same time. Prospects come in so many shapes and sizes that direct comparisons between two players are hard enough; deciding whether one guy is more worthy of the last spot on a top-50 list than dozens of other very good prospects is nearly impossible. With Garko, the appeal is that he's essentially major league-ready—he's already 25 years old and has put up impressive numbers at every stop, including .303/.384/.498 at Triple-A last season—but balancing that against less-polished prospects with significantly more long-term potential is tough.
Does Garko being close to a sure thing make him a "better" prospect than, say, Andrew McCutchen? Well, it depends. Perhaps it's my risk-averse personality, but with Garko I see value in Cleveland knowing that they have an above-average hitter who, while rough around the edges defensively, should be able to step into the lineup at first base as soon as they decide to give up on Ben Broussard. He may only give the Indians a handful of productive years, but the chances of Garko being a complete bust are slim. With someone like McCutchen, the upside is a decade of All-Star appearances, but the downside is a career that adds up to less than Garko might produce before McCutchen even makes it to the big leagues.
49) Russell Martin, Los Angeles Dodgers
Position: Catcher | Bats: Right | DOB: 2/15/1983 | Career Stats
YEAR     LVL      AB      AVG      OBP      SLG     HR     XBH     BB      SO
2003       R     188     .271     .368     .436      6      19     26      26
           A      98     .286     .343     .439      3       8      9      11
2004       A     416     .250     .366     .421     15      40     71      54
2005      AA     409     .311     .430     .423      9      27     78      69
I'm a sucker for young catchers who have good on-base skills and a solid defensive reputation, and Russell Martin fits that bill perfectly. A 17th-round pick in the 2003 draft, Martin has a .391 on-base percentage in 369 career minor-league games and is generally regarded as a very good catch-and-throw guy behind the plate. His .430 OBP at Double-A last season was second in the Southern League, behind only Jeremy Hermida's .457, and he quietly stole 15 bases to earn the "runs well for a catcher" tag for the rest of his life.
The biggest question with Martin is whether or not his power will develop. After hitting 15 homers and 24 doubles in 416 at-bats at Single-A in 2004 he dropped to a measly nine homers and 17 doubles in 409 at-bats last season. As it stands now Martin is inevitably compared to former Dodgers catcher Paul Lo Duca. While that's a favorable comparison for just about any catching prospect, Martin seems like a decent bet to develop more power than Lo Duca. In most organizations Martin would be far and away the catcher of the future, but the Dodgers have to decide whether they like him or Dioner Navarro more long term. Navarro has a head start, but I'm guessing it'll be Martin.
48) Mike Jacobs, Florida Marlins
Position: First Base | Bats: Left | DOB: 10/30/1980 | Career Stats
YEAR     LVL      AB      AVG      OBP      SLG     HR     XBH     BB      SO
2003      AA     407     .329     .376     .548     17      54     28      87
2004     AAA      96     .177     .245     .271      2       5      9      30
2005      AA     433     .321     .376     .589     25      64     35      94
         MLB     100     .310     .375     .710     11      18     10      22
If we were to break prospects down by type, Mike Jacobs belongs in the same grouping as Garko. Like Garko, he's a little old for a prospect and has marginal defensive skills, is capable of big numbers offensively, and is ready for the majors. They're also both former catchers, although Jacobs receives a slight edge for not yet giving up all hope of ever seeing time behind the plate. Unlike Garko, Jacobs has already made a splash in the big leagues, hitting .310 with 11 homers and a .710 slugging percentage in a 30-game stint with Mets last season. New York then shipped him to Florida in the trade for Carlos Delgado this winter and Jacobs will have a great shot at regular playing time with the rebuilt Marlins.
Jacobs strikes out quite a bit and doesn't walk a whole lot, but he's hit for big-time power, while typically posting nice batting averages. He hit .329 with 17 homers and 54 total extra-base hits in 119 games at Double-A in 2003, before having his 2004 season cut short after 27 games due to a torn labrum. That injury isn't nearly the death sentence for hitters as it is for pitchers and Jacobs came back strong in 2005, hitting .321 with 25 homers and 64 total extra-base hits in 117 games at Double-A before his Shane Spencer-like debut in New York. Don't expect greatness, but a string of .275/.335/.500 seasons is very possible, especially if he gets platooned.
47) Chuck James, Atlanta Braves
Position: Starter | Throws: Left | DOB: 11/9/1981 | Career Stats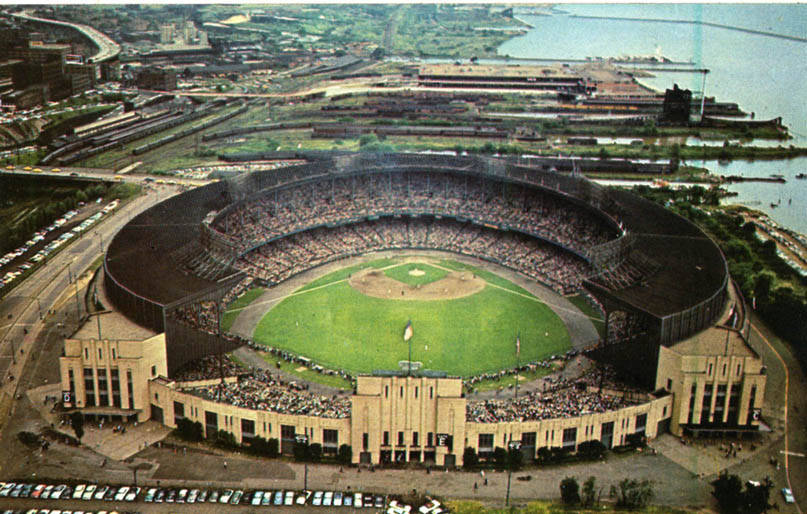 YEAR     LVL      G     GS        IP      ERA       H     HR      SO     BB
2003       R     11     11      50.1     1.25      26      1      68     19
2004       A     26     22     132.0     2.25      92      6     156     48
2005       A      7      7      41.2     1.08      20      1      59      8
          AA     16     16      86.0     2.09      62      4     104     18
         AAA      6      6      33.2     3.48      21      4      30     10
When it comes to gaining top-prospect status, Chuck James has a few marks against him. Not only is he a diminutive lefty with mediocre velocity on his fastball, he is one of the most extreme fly-ball pitchers in all of baseball. That combination is a dangerous one, particularly because fly balls that are outs in the minors tend to turn into doubles and homers in the big leagues. However, at some point you have to look at what James has done rather than how he's done it. His minor-league numbers aren't just good, they're spectacular. Here's what he did between Single-A, Double-A, and Triple-A in 2005:
GS        IP      ERA      SO     BB      AVG      OBP      SLG 
29     161.1     2.12     193     36     .179     .231     .277
Add that to the numbers from James' first two pro seasons and you get a 2.04 ERA and 417-to-103 strikeout-to-walk ratio in 343.2 innings. As if that weren't enough, he got a late-season call-up to Atlanta and posted a 1.59 ERA in 5.2 innings with the Braves. The lack of elite stuff and ridiculously high rate of fly balls is what keeps James' prospect status from matching his numbers, but he's still worth taking note of. Despite a so-so fastball he's managed to strike out well over a batter per inning while moving quickly through the Braves' system, and despite inducing batters to put everything in the air he's served up just 16 homers in 349.1 career frames.
46) Ian Kinsler, Texas Rangers
Position: Second Base | Bats: Right | DOB: 6/22/1982 | Career Stats
YEAR     LVL      AB      AVG      OBP      SLG     HR     XBH     BB      SO
2003       A     188     .277     .352     .410      1      17     20      34
2004       A     224     .402     .465     .692     11      42     25      36
          AA     277     .300     .400     .480      9      31     32      47
2005     AAA     530     .274     .348     .464     23      53     53      89
A 17th-round pick back in 2003, Ian Kinsler made a name for himself as a prospect by hitting .402 over a 59-game stretch at Single-A in 2004. He also hit .299/.401/.465 in 70 games after a promotion to Double-A that season and followed it up by batting .274/.348/.464 with 23 homers and 53 total extra-base hits in 131 games at Triple-A last year. Originally a shortstop, Kinsler made the conversion to second base last season in part because of Michael Young's presence in Texas and in part because his defensive skills were reportedly stretched a bit at shortstop. The Rangers dealt Alfonso Soriano to the Nationals this winter, clearing the path for Kinsler to become Young's double-play partner for the rest of the decade.
While he's unlikely to flash the sort of raw power that Soriano is famous for, Kinsler could very well become a comparable overall player. His defense at second base is regarded as solid and he has a fairly balanced all-around offensive game. Kinsler has not only hit for good batting averages (.303 in 311 minor-league games) while showing developing power and decent plate discipline, he went 19-for-24 stealing bases in 2005. The Rangers have veterans Mark DeRosa and D'Angelo Jimenez in camp to compete with Kinsler for the second-base job this spring, but even if he's not the Opening Day starter Kinsler will likely have the job by the time he turns 24 years old in late June.