Prospect (pra spekt) – noun
Something expected; a possibility.
At some point, for every single major league team, the phrase "wait til next year" is uttered. That saying is the mantra of some franchises, a constant wish for better things ahead that just never seem to actually arrive.
For other teams, it is a phrase that represents the hope of finding that missing piece for next year, that one player who can push a team over the top or give them that little something they lacked the year before.
And for one team each season, "wait til next year" is a warning to the rest of the league, a notification of reinforcements that will soon arrive and make last year's World Series champions even stronger.
The 50 players on this list are the "wait til next year" for their teams. They are that middle-of-the-order hitter a team has been lacking, that dominant starting pitcher they have never had, that slick-fielding shortstop who will rejuvenate the entire organization.
These prospects are the hopes, prayers and dreams of many, and while several of them will succeed, some to extraordinary heights, others will fail miserably and become nothing more than a nightmare, a tease of something that "coulda been."
For every player who was a "sure thing," there is another guy who was a "sure thing." For each guy who "can't miss," there is another who did. Heck, just days before I finalized these rankings Greg Miller, a Los Angeles pitching prospect who would have been on the list, was shut down because of shoulder problems and had arthroscopic surgery to try to find the source of the problems. It was like a last-minute reminder from the baseball gods that things are far from guaranteed, even for the best prospects.
Before I get to the prospects, I want to say a few words about my rankings.
To be eligible for this list, a player must meet the rookie-of-the-year qualifications. That means he has to have a total of fewer than 130 at bats or 50 innings pitched in the majors. In other words, no Miguel Cabrera, Jose Reyes or Rich Harden. In addition to that, I don't rank anyone who is never going to spend a day in the minor leagues, such as Kazuo Matsui.
There is definitely no set formula for how I rank players and it is, at best, an extremely inexact science. That said, there are five key things I tend to look at for each player:
1) Age and level of competition
Quite simply, a 21-year-old hitting .330 at Double-A is just more impressive than a 24-year-old doing the same. That's not to say every young player is a good prospect or every older player is a non-prospect, but it is a significant consideration for all players.
2) Plate discipline/control of the strike zone
Despite what the old cliche might tell you, a walk is usually not as good as a hit. However, for a player in the minor leagues to show some semblance of discipline at the plate is a very important factor in their development, and is thus a very important factor in these rankings. This is certainly not a must for every single prospect, but it is very important.
3) Defense and future position
Accurately judging a player's defensive abilities at the major league level is a difficult task at best and tedious at worst. Doing the same for minor league players is like trying to come up with the perfect simile, it's almost impossible.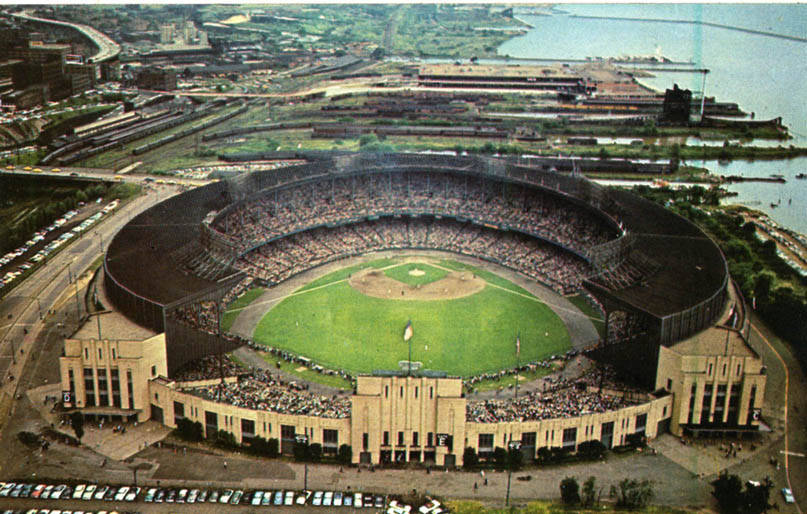 In the minors, shortstops routinely make 40 errors in a season, many players are learning new positions on the job, and it isn't as if there's a place to find defensive Win Shares for center fielders in the Florida State League. That said, defense is a huge part of a player's value and it is just as big a factor in how good a prospect is.
Another important aspect of defense for prospects is trying to determine which position the player will end up playing in the majors. Many players find themselves shifting down the defensive spectrum as they advance up through the minor leagues and a player's overall status as a prospect must at least attempt to take into account their eventual position(s). A minor league shortstop who is a great hitter is a wonderful thing, but less so if the player is unlikely to stick at shortstop in the majors.
4) Statistical performance and the factors involved
The performance part is pretty self-explanatory: At some point, a "prospect" has to play like a prospect, because being a first round pick or a highly touted foreign signing isn't going to help him hit or pitch in the major leagues.
In addition to that, there are many things in a player's performance beyond the obvious, which is to say that not all .300 batting averages and 3.00 ERAs are equal. Just like in the major leagues, there are many different types of "park factors" throughout minor league baseball. There are parks that favor pitching and parks that favor hitting, and there are entire leagues that do the same.
5) Strikeouts and walks for pitchers
For pitchers, the first thing I look at is the strikeout rate. The more strikeouts the better, it's as simple as that. Okay, maybe it's not quite that simple. In general, the higher a pitcher's strikeout rate is, the better chance for long-term success he has. There are definitely tons of exceptions, but it is a good general rule.
In addition to strikeouts, a pitcher's control is also key. Striking out 10 batters a game doesn't do much good if you're walking just as many and, at the same time, a pitcher can be very successful with an unexceptional strike out rate if he doesn't walk many batters. There is a balance between the two that needs to exist at some point, although it is very tough to pin down in minor league pitchers.
Finally, my rankings reflect my feeling about a player's long-term chances for success in the major leagues and the degree of that success. There are players on this list who will play in the majors next season and there are players who won't sniff the big leagues for several years. I look at every player and ask the same question:
How good do I think this guy has a chance to be and how likely do I feel he is to reach that level?
Without further ado, prospects #1-25 for 2004 (and may your team's "next year" be a good one)…
25) Felix Hernandez
Seattle Mariners | Pitcher | Throws: Right | DOB: 4/18/1986
YEAR   LVL      IP    ERA    SO   BB     H   HR
2003     A    55.0   2.29    73   24    43    2
         A    14.0   1.93    18    3     9    1
Felix Hernandez was born on April 18…1986. I've heard baseball fans say they start to feel old when players who are younger than they are begin making their major league debuts. But for me, it makes me feel old when a great pitching prospect was born three years after I was.
King Felix was signed at the age of 16 out of Venezuela in 2002 and made his pro debut last season. He was simply spectacular. Hernandez began the year at Single-A Everett of the Northwest League and went 7-2 with a 2.29 ERA in 55 innings, striking out 73 while walking 24. Then he moved up to Single-A Wisconsin of the Midwest League and posted a 1.93 ERA in 14 innings there.
For the year, Hernandez went 7-2 with a 2.22 ERA in 69 innings, compiling a 91/27 strikeout/walk ratio while holding batters to a combined .209 batting average. And he did all that at the age of 17.
All of the disclaimers about young pitchers and injuries apply, and certainly Hernandez needs to show that he can pitch like this at higher levels, but right now he looks like a serious stud. Here's an interesting little tidbit: Pedro Martinez was also signed when he was just 16 years and, when he was 17, he went 7-2 with a 2.75 ERA in 85.2 innings pitching in the Dominican Summer League.
24) John Maine
Baltimore Orioles | Pitcher | Throws: Right | DOB: 5/8/1981
YEAR   LVL      IP    ERA    SO   BB     H   HR
2002     A    10.1   1.74    21    3     6    0
         A    33.0   1.36    39    4    21    0
2003     A    76.1   1.53   108   18    43    1
         A    70.1   3.07    77   20    48    5
After a very pedestrian college career at UNC-Charlotte that included a 5.65 ERA in his final season, the Orioles took John Maine with their sixth round pick in 2002. His numbers in two years as a pro have been nothing short of amazing.
In 190 total innings, Maine is 15-6 with a 2.10 ERA and 245 strikeouts (11.7/9 IP). He's also shown great control, walking just 45 batters (5.4 K/BB), and has given up only six homers.
Last year, combined between two levels of Single-A, Maine went 13-4 with a 2.27 ERA in 147.2 innings. He struck out 185 batters (11.3/9 IP), walked just 38 (4.9 K/BB), and held opponents to a stingy .177 batting average.
Baltimore hasn't had a whole lot of good prospects lately, but with Maine and Matt Riley, they have a nice young nucleus to build the pitching-staff around.
23) Dallas McPherson
Anaheim Angels | Third Base | Bats: Left | DOB: 7/23/1980
YEAR   LVL    AB    AVG    OBP    SLG   HR   D+T   BB   SO   SB
2001     R   124   .395   .449   .605    5    11   12   22    1
2002     A   499   .277   .381   .427   15    27   78  128   30
2003     A   292   .308   .404   .606   18    27   41   79   12
        AA   102   .314   .426   .569    5    10   19   25    4
This guy is just a great offensive player. Dallas McPherson tore up two levels of the Anaheim system last year, hitting a combined .310 with 23 homers and 60 total extra-base hits. He also drew 60 walks and stole 16 bases at a 73% clip. And he did all that in just 105 games.
There are some questions about McPherson's defense at third base and a lot of people seem to think he'll have to move across the diamond or to an outfield corner at some point. While he'd obviously have the most value if he can stick at third, his bat will carry him anywhere. And honestly, who could root against a name like "Dallas McPherson"?
22) Grady Sizemore
Cleveland Indians | Outfield | Bats: Left | DOB: 8/2/1982
YEAR   LVL    AB    AVG    OBP    SLG   HR   D+T   BB   SO   SB
2001     A   451   .268   .381   .335    2    20   81   92   32
2002     A   256   .258   .351   .348    0    19   36   41    9
         A   172   .343   .451   .483    3    12   33   30   14
2003    AA   496   .304   .373   .480   13    37   46   73   10
Grady Sizemore is an interesting player. He didn't do a whole lot offensively while he was property of the Expos, but he's been a very good hitter since coming to Cleveland. He's also had some weird development patterns.
For instance, check out his stolen base numbers:
YEAR     SB     CS      SB%
2000     16      2     88.9
2001     32     11     74.4
2002     23     16     58.9
2003     10      9     52.6
For a guy who is a great athlete and has good speed, that is a scary pattern. When he first started playing pro baseball, Sizemore was talked about mostly as a leadoff hitter. At this point, with his increased power and decreased basestealing abilities, he looks more like a #3 hitter to me.
Oh, and as long as I showed a table with a bad pattern for Sizemore, here's one with a couple good ones:
         HR%     XBH%
2001     0.4      4.9
2002     0.7      7.9
2003     2.6     10.1
21) Ryan Wagner
Cincinnati Reds | Pitcher | Throws: Right | DOB: 7/15/1982
YEAR   LVL      IP    ERA    SO   BB     H   HR
2003   MLB    21.2   1.66    25   12    13    2
I struggled with where to put Ryan Wagner on this list. He is basically a major league-ready closer right now. He's got incredible stuff and his performance in college and in his time with the Reds last year was awesome. But where do you rank a guy like that?
I heard some talk last year of Cincinnati possibly letting Wagner start, but that seems to have died down. So if he's really going to be a 60-80 inning guy for the rest of his career, how does that stack up against the potential of the rest of these guys?
It's a very tough call. I gave Wagner a lot of credit for being ready to play at a high level immediately, but for the most part I ended up putting him behind guys who I think have good shots at being stars, as well as a couple similar, major league-ready players at more important positions.
If the Reds decide to determine their closer on merit, Wagner will end up with the job at some point in 2004. If not, he'll just set-up Danny Graves, which is similar to Richard Pryor opening for Carrot Top.
20) Ervin Santana
Anaheim Angels | Pitcher | Throws: Right | DOB: 11/28/1983
YEAR   LVL      IP    ERA    SO   BB     H   HR
2001     R    58.2   3.22    69   35    40    0
         R    18.2   7.71    22   12    19    1
2002     A   147.0   4.16   146   48   133   10
2003     A   124.2   2.53   130   36    98    9
        AA    29.2   3.94    23   12    23    4
I think Ervin Santana is one of the most underrated prospects in baseball. He's incredibly young (21 in November) and he was absolutely dominant at Single-A last year. Plus, he held his own at Double-A too.
Santana, who used to go by "Johan" (wouldn't that have been fun, two Johan Santanas?), went 10-2 with a 2.53 ERA in 20 starts at Single-A Rancho Cucamonga. He posted a fantastic 130/36 strikeout/walk ratio in 124.2 innings and held opponents to a .212 batting average. After moving up to Double-A, Santana went 1-1 with a 3.94 ERA in six starts, striking out 23 batters in 29.2 innings.
Santana doesn't get the same amount of attention that some other pitching prospects born in late-1983/early-1984 (more on them in a moment) get, but he probably should.
19) Jason Bay
Pittsburgh Pirates | Outfield | Bats: Right | DOB: 9/20/1978
YEAR   LVL    AB    AVG    OBP    SLG   HR   D+T   BB   SO   SB
2001     A   318   .362   .449   .572   13    24   48   62   15
         A   123   .195   .306   .268    1     5   18   26   10
2002     A   261   .272   .363   .437    9    14   34   54   22
        AA   107   .290   .383   .477    4     6   15   23   13
        AA    81   .309   .411   .568    4     7   13   22    4
2003   AAA   307   .303   .410   .541   20    12   55   71   23
       MLB    87   .287   .421   .529    4     8   19   29    3
Jason Bay will turn 26 years old in September, which makes him the oldest player on this list. Because of that, he probably doesn't have as much "upside" or "ceiling" as most of the other guys.
Despite that, he more than earns his high ranking thanks to an extremely impressive minor league track-record, as well as the fact that he is as ready for an everyday job in the major leagues as anyone on the list. He will be given that opportunity with the Pirates in 2004 and enters the season as one of the top National League Rookie of the Year candidates.
Bay came to Pittsburgh as part of the package for Brian Giles and he will likely take over for Giles in left field. It's obviously unlikely that he'll be able to replace Giles' offense, but Bay is a guy who does a lot of things well and he should be a very good hitter.
Bay is a career .300 hitter in the minors, he has excellent plate discipline and good, developing power. He's also got very good speed and is a solid defensive outfielder, capable of playing center field if needed (although he probably won't in Pittsburgh).
It wouldn't surprise me if Bay was one of the most productive 2-3 players on this entire list over the next few seasons.
18) Dioner Navarro
New York Yankees | Catcher | Bats: Both | DOB: 2/9/1984
YEAR   LVL    AB    AVG    OBP    SLG   HR   D+T   BB   SO   SB
2001     R   143   .280   .356   .406    2    11   17   23    6
2002     A   328   .238   .326   .360    8    14   39   61    1
2003     A   197   .299   .364   .467    3    20   17   27    1
        AA   208   .341   .388   .471    4    15   18   26    2
You've got to love a 19-year-old catcher who surprises people by hitting .299 at Single-A, gets promoted to Double-A, and then hits .341 there. Sure, it was only 208 at bats, but still! Overall for the year, Dioner Navarro hit .321 with 42 extra-base hits in 110 games. He was barely on the prospect radar this time last year, but he's front and center now.
As the Yankees' top prospect, Navarro has been mentioned in just about every trade rumor this off-season. With most teams, he'd be looked at as major building block for the future. With the Yankees, he's probably just a trading chit for the present. I'd say there's a 20% chance he makes his major league debut before his 21st birthday and a 25% chance he gets traded for Jose Vidro.
17) Alexis Rios
Toronto Blue Jays | Outfield | Bats: Right | DOB: 2/18/1981
YEAR   LVL    AB    AVG    OBP    SLG   HR   D+T   BB   SO   SB
2001     A   480   .263   .296   .354    2    29   25   59   22
2002     A   456   .305   .344   .408    3    30   27   55   14
2003    AA   514   .352   .402   .521   11    43   39   85   11
Toronto's first round pick back in 1999, Alexis Rios has made some huge strides over the last three years. Check out the improvements:
                         2001     2002     2003
Batting Average          .263     .305     .352
On-Base Percentage       .296     .344     .402
Slugging Percentage      .354     .408     .521
Walks Per Game           .192     .243     .307
Stolen Base %            61.1     63.6     76.6
Looks good to me. Rios has improved in just about every imaginable area over the last three seasons and is now one of the best hitting prospects in all of baseball.
At 6'6″ and about 200 lbs., Rios has a lot of room to fill out and I expect his power to keep improving. His isolated slugging percentages over the past three years have gone: .091, .103, .169. When he gets it into the .200-range, he's officially hitting for power.
I'm looking forward to the Gross–Wells-Rios outfield in Toronto very soon.
16) David Wright
New York Mets | Third Base | Bats: Right | DOB: 12/20/1982
YEAR   LVL    AB    AVG    OBP    SLG   HR   D+T   BB   SO   SB
2001     R   120   .300   .391   .458    4     7   16   30    9
2002     A   496   .266   .367   .401   11    32   76  114   21
2003     A   466   .270   .369   .459   15    41   72   98   19
I normally don't get all that excited about third basemen with career batting averages in the low .270s, but David Wright has a variety of skills that go beyond batting average.
For one thing, he's extremely young. Wright won't turn 22 until December, but he already has three pro seasons under his belt, including two in full-season leagues. He will likely begin 2004 at Double-A.
Wright is considered an excellent defensive third basemen whom I've heard many describe as a potential Gold Glove winner. Offensively, he has very good plate discipline, particularly for someone so young, and he is an excellent base runner. He has 49 steals at an 82% success-rate in his career, including going 19/24 (79%) last season.
Wright's power development is also extremely encouraging. He had an extra-base hit in 8.7% of his at bats during his first two years, but that number jumped all the way up to 12.0% last season. I'd like to see him hit .290-.300 above rookie-ball before I'm ready to proclaim him a future star, but Wright is certainly an elite prospect.
15) Joe Blanton
Oakland A's | Pitcher | Throws: Right | DOB: 12/11/1980
YEAR   LVL      IP    ERA    SO   BB     H   HR
2002     A    14.1   3.14    15    2    11    0
2003     A   133.0   2.57   144   19   110    6
        AA    35.2   1.26    30    7    21    1
Oakland just keeps pumping out these great starting pitchers. First Hudson, then Mulder, then Zito. Then last year Rich Harden made his debut. Next in line is Joe Blanton, who the A's took with the 24th pick in the 2002 draft.
Oakland's draft philosophy is to focus on college players, particularly pitchers. Blanton, just like the other four before him, was drafted out of college, having pitched three years at the University of Kentucky. Blanton's numbers at Kentucky weren't really all that impressive. His ERAs there were 5.58, 5.59 and 4.59, and he had a 13-12 career record.
His numbers as a pro have been pretty spectacular. After pitching 20.1 innings after being drafted in 2002, Blanton started last year at Single-A Kane County and made 21 starts. He threw 133 innings with a 2.57 ERA and had an extraordinary 144/19 strikeout/walk ratio (7.6 K/BB). He then moved on to Double-A Midland and went 3-1 with a 1.26 ERA in 35.2 innings.
The A's haven't been quite as aggressive promoting Blanton as they were with their other young aces-in-the-making, but with Mark Redman and Harden as their 4th and 5th starters for this year, they can afford to be patient with Blanton.
Joe Blanton certainly wasn't the most talked about pick in Oakland's "Moneyball draft," but he looks like he may end up being the best one.
14) Casey Kotchman
Anaheim Angels | First Base | Bats: Left | DOB: 2/22/1983
YEAR   LVL    AB    AVG    OBP    SLG   HR   D+T   BB   SO   SB
2002     A   288   .281   .390   .444    5    31   48   37    2
2003     A   206   .350   .441   .524    8    12   30   16    2
Casey Kotchman did what he always does in 2003, which is put up impressive offensive numbers and get hurt.
He had a broken hand and a torn hamstring last year, after missing time in 2002 with a wrist injury. I don't know enough about injuries to say whether or not a guy who suffers multiple injuries over the course of several years at a young age is "injury prone" or just unlucky, but I do know that the missed time has stalled Kotchman's development.
If he had put up those numbers (.350/.441/.524 last year and .326/.421/.500 for his career) while staying healthy, I would guess Kotchman would have at least played some of last season at Double-A. As it stands now, he'll begin 2004 there. Of course, he is still just 21, so his development hasn't been stalled that much.
Just as I said last year, I think Kotchman is going to be a great player, but at some point he's going to have to play 100 games in a season. Maybe this is the year.
13) Zack Greinke
Kansas City Royals | Pitcher | Throws: Right | DOB: 10/21/1983
YEAR   LVL      IP    ERA    SO   BB     H   HR
2003     A    87.0   1.14    78   13    56    5
        AA    53.0   3.23    34    5    58    5
Before I get to the meat of my comment on Zack Greinke, let me just say that I really like him as a prospect and think he will be an excellent pitcher. This should be apparent, due to me ranking him #13 on this list.
With that said, I think the Greinke bandwagon is getting a little out of control. It seems like Greinke is being talked about as the pitching prospect in many places, and I just don't see that as the case. His numbers last year were very good and they become even better when you consider the fact that he won't turn 21 until October. That said, he was far from dominant, particularly once he reached Double-A.
His numbers at Single-A were amazing. He went 11-1 with a 1.14 ERA in 14 starts. Still, while compiling the miniscule ERA, he struck out a rather pedestrian 8.1 batters per nine innings. Of course, perhaps Greinke's biggest strength right now (aside from his age) is his control, and his strikeout/walk ratio of 78/13 was exceptional.
Once he moved to Double-A, he continued to pitch well, but his strikeout rate dropped to 5.8 per nine innings and he allowed opponents to hit .286 off him. Again, I'm not saying he isn't a good prospect, because any 19-year-old who goes 11-1 with a 1.14 ERA at Single-A and then holds his own at Double-A is a very, very good prospect. I'm just saying that perhaps people should temper their excitement about someone who struck out 7.2 batters per nine innings overall last year, even if he was 19 and even if he had great control.
To be a truly premier pitching prospect, I'm talking one of the top 2-3 guys in baseball, I really think you have to rack up some serious strikeout numbers. Greinke has just about everything else going for him, but he didn't miss enough bats last year to make me put him in the elite class quite yet.
Of course, I could be dead wrong. Perhaps Greinke is the next Greg Maddux and his good but not great strikeout numbers aren't a concern at all. We'll probably find out in 2004.
12) Justin Morneau
Minnesota Twins | First Base | Bats: Left | DOB: 5/15/1981
YEAR   LVL    AB    AVG    OBP    SLG   HR   D+T   BB   SO   SB
2001     A   236   .356   .420   .597   12    19   26   38    0
         A   197   .294   .385   .437    4    13   24   41    0
2002    AA   494   .298   .356   .474   16    35   42   88    7
2003    AA    79   .329   .384   .620    6     4    7   14    0
       AAA   265   .268   .344   .498   16    12   28   56    0
       MLB   106   .226   .287   .377    4     4    9   30    0
The Minnesota Twins won the World Series in 1987. That year, they had three guys – Kent Hrbek, Gary Gaetti, Tom Brunansky – hit at least 30 home runs. Their home ballpark, the Metrodome, actually came to be known as "The Homerdome."
Since then, baseball has experienced an explosion in power and there have been 400 30-homer seasons. Four hundred. Seemed like a lot to me too. Wanna take a guess as to how many of those 400 30-homer seasons came from a member of the Twins? Zero. That's right, not one in 15 years.
Justin Morneau is the guy to change all that. Someone on the current team (Torii Hunter? Jacque Jones?) might hit 30 homers before Morneau does, but if the Twins want their first real slugger since Harmon Killebrew, it's going to be Justin Morneau.
Morneau started the year destroying minor league pitching and was hitting .309/.380/.622 with 19 homers in 57 games when the Twins called him up. He got off to a hot start in Minnesota, batting .353/.398/.588 in his first dozen games, and made a particularly strong impression (literally) when he launched a moonshot that dented the scoreboard in Milwaukee.
Shortly after that, Morneau started to struggle. He went 12 for his next 72 (.167) and was sent back down to Triple-A, where his struggles continued. After hitting .297/.377/.623 at Triple-A before the call-up, he hit just .236 in his final 127 at bats there to drop his season-totals to a rather unspectacular .268/.344/.498.
Still, the future is very bright for Morneau. Despite his struggles in the second-half of the year, he dominated minor league pitching for nearly half a season and then showed, albeit briefly, that he could dominate major league pitching too. Like many young sluggers, he has some things to work on.
The Twins signed Doug Mientkiewicz to a contract extension this off-season, so it looks like he'll be the starting first baseman for a while. That means Morneau will have to establish himself as a major league hitter while DHing. My guess is that he'll begin this season at Triple-A, make an appearance with the Twins around mid-season, and then begin 2005 as their starting designated hitter.
11) Edwin Jackson
Los Angeles Dodgers | Pitcher | Throws: Right | DOB: 9/9/1983
YEAR   LVL      IP    ERA    SO   BB     H   HR
2001     R    22.0   2.45    23   19    14    1
2002     A   104.2   1.98    85   38    79    2
2003    AA   148.1   3.70   157   53   121    9
       MLB    22.0   2.45    19   11    17    2
Okay, back to Zack Greinke for a moment. I think comparing him to Edwin Jackson is a perfect example of why Greinke's hype might be getting out of control. Greinke and Jackson were born about a month apart, so the comparison is pretty easy in that regard.
While Greinke had an incredible 1.14 ERA at Single-A last season, Jackson actually had a 1.98 ERA at Single-A two years ago. Now, Greinke was at a higher level of Single-A than Jackson, but Jackson was a year younger.
Beyond that, Jackson pitched extremely well at Double-A last season (very good peripherals, despite a mediocre ERA) and then had a 2.45 ERA in 22 innings for the Dodgers, while Greinke dominated Single-A and then did okay at Double-A.
So, Jackson and Greinke both dominated Single-A, but Jackson was a year younger when he did it. And during their age-19 seasons, Jackson pitched extremely well at Double-A and in the majors, while Greinke did so at Single-A and Double-A.
Basically, Jackson is a step ahead of Greinke at the same age, and that will likely continue this year, as it appears Jackson will begin the season in LA's rotation. If he does, he's one of the top Rookie of the Year candidates.
10) Prince Fielder
Milwaukee Brewers | First Base | Bats: Left | DOB: 5/9/1984
YEAR   LVL    AB    AVG    OBP    SLG   HR   D+T   BB   SO   SB
2002     R   146   .390   .531   .678   10    12   37   27    3
         A   112   .241   .320   .384    3     7   10   27    0
2003     A   502   .313   .409   .526   27    24   71   80    2
Prince Fielder gets knocked a lot for his weight, but the guy can flat-out hit. His father, Cecil Fielder, was a massive guy too, and he seemed to do just fine.
Cecil finished his career a .255/.345/.482 hitter with 319 home runs, including 51 homers in 1990. He was a 3-time All-Star, led the American League in RBIs from 1990-1992, and finished among the top-10 MVP vote-getters three times. And Prince Fielder looks like he has a chance to be even better.
Take a look at how the Fielders compare as 19-year-olds in the minor leagues:
            G      AB      AVG      OBP      SLG     HR     2B     BB     SO
Cecil     140     500     .312     .384     .472     16     28     58     90
Prince    137     502     .313     .409     .526     27     22     71     80
Without knowing a whole lot about the offensive environment Cecil played in back then, I would give the nod to Prince. They hit for essentially identical batting averages, and Prince showed more power and had a much better strikeout/walk ratio.
For purely offense, there isn't a better prospect in baseball.
9) Jeff Mathis
Anaheim Angels | Catcher | Bats: Right | DOB: 3/31/1983
YEAR   LVL    AB    AVG    OBP    SLG   HR   D+T   BB   SO   SB
2001     R    77   .299   .387   .455    0     9   11   13    1
2002     A   491   .287   .346   .444   10    44   40   75    7
2003     A   378   .323   .384   .500   11    31   35   74    5
        AA    95   .284   .364   .464    2    11   12   16    1
Thanks to Joe Mauer, Jeff Mathis often gets overlooked when it comes to catching prospects, but Mathis is a damn good player and an excellent prospect.
Mauer and Mathis are actually quite similar, and which one you like more could probably come down to what type of hitter you prefer. Both players are considered excellent defensive catchers. They were both born in early 1983, and they both advanced to Double-A last year, their third seasons as pros.
While Mauer's hitting is mostly about batting averages and strike zone judgment at this point, Mathis' offense comes from power. He doesn't have great home run power yet (although it's far superior to Mauer's), but he smacked a total of 55 extra-base hits in 473 at bats last year, after totaling 54 extra-base hits in 2002. Those are some serious totals for a catcher.
Mathis is no slouch in the batting average or plate discipline departments either. He is a career .301 hitter who walked 47 times last season. If Mauer weren't around, I'd have absolutely no problem calling Jeff Mathis the best catching prospect in baseball. I think he's going to be a star.
8) Scott Kazmir
New York Mets | Pitcher | Throws: Left | DOB: 1/24/1984
YEAR   LVL      IP    ERA    SO   BB     H   HR
2002     A    18.0   0.50    34    7     5    0
2003     A    76.1   2.36   105   28    50    6
         A    33.0   3.27    40   16    29    0
7) Cole Hamels
Philadelphia Phillies | Pitcher | Throws: Left | DOB: 12/27/1983
YEAR   LVL      IP    ERA    SO   BB     H   HR
2003     A    74.2   0.84   115   25    32    0
         A    26.1   2.73    32   14    29    0
I thought about how I wanted to handle ranking Cole Hamels and Scott Kazmir. My first thought was to rank them 7-A and 7-B or something like that. But that's silly. This list is about ranking guys, making choices, differentiating between players using even the most minor of differences.
However, as the great John Sickels said in this year's The Baseball Prospect Book, "picking between Hamels and Kazmir is like trying to decide if you'd rather date Brooke Burke or her twin sister."
So, I made a compromise. As you can see, I've ranked them with actual numbers (no A's or B's) and I've made a decision about whom I like better. On the other hand, I've ranked them back-to-back and I am doing a joint-comment on them, which is something I've never done before.
Sickels wasn't kidding. As I do with all the prospects I deem candidates for this list, I took long looks at everything I could find on Hamels and Kazmir. In the end, they are just incredibly similar at this stage in their careers. The order in which I've decided to rank them here (Hamels, Kazmir) is by the thinnest of margins and could literally change overnight. In other words, if you wiped my brain clean and asked me which of the two I liked better, it might come out Kazmir, Hamels.
They both…
1) are left-handed.
2) were drafted in the first round of the 2002 draft – Kazmir 15th and Hamels 17th.
3) were drafted out of high school.
4) were born between December 27, 1983 and January 24, 1984 – a total of 27 days between their births.
5) pitched in and dominated the same two Single-A leagues – the South Atlantic and the Midwest.
6) have some chinks in their armor, so to speak.
1-5 should be pretty self-explanatory. #6 refers to the things that keep them from being perfect pitching prospects. For Kazmir, that means his height, an even 6-feet if you believe what he's listed at, and the fact that the Mets have kept him on an incredibly short leash thus far. For Hamels, it refers to the broken arm he suffered while in high school.
Of course, that just shows what great prospects these guys both are. When you're trying to find things against them and you're coming up with someone being too short, not throwing enough pitches, or suffering a non-baseball injury that everyone says is no longer a concern, then you know you've got a couple of stud prospects on your hands.
Take a look at how similar their numbers were last year:
               IP      SO     BB     HR     OAVG
Kazmir      109.1     145     44      6     .202
Hamels      101.0     147     39      0     .183
So why did I give the (incredibly slight) edge to Hamels? First and foremost, his numbers from last year are better. Not a lot, but they're better.
Hamels wasn't on nearly as close a pitch-count as Kazmir and was able to throw about 30% more innings per start. That may not seem significant, but that means Hamels was either a) using fewer pitches to get through innings and/or b) continuing his dominance at points when Kazmir was already yanked from the game. Both things are positives.
Hamels' strikeout/walk ratio was 3.8/1, Kazmir's was 3.3/1. Hamels gave up a .183 batting average, Kazmir's was .202. Hamels didn't surrender a homer all year, Kazmir served up six of them. It's the little things like that, along with the fact that Hamels is a taller, slightly more polished pitcher, that make me rank him ever so slightly ahead of Kazmir on this list.
Oh, and to answer John Sickels' Brooke Burke dilemma…the correct answer is quite clearly "Jessica Alba."
6) Bobby Crosby
Oakland A's | Shortstop | Bats: Right | DOB: 1/12/1980
YEAR   LVL    AB    AVG    OBP    SLG   HR   D+T   BB   SO   SB
2002     A   280   .307   .393   .404    2    19   33   43    5
        AA   228   .281   .335   .443    7    16   19   41    9
2003   AAA   465   .308   .395   .544   22    38   63  110   24
Bobby Crosby had one of the best seasons of anyone in the minor leagues last year, hitting .308/.395/.544 with 22 homers, 32 doubles and 24 stolen bases at Triple-A Sacramento.
With Miguel Tejada gone to free agency, Crosby will be asked to step in as Oakland's new starting shortstop in 2004. I expect him to do very well. In fact, he'll probably be my pick for American League Rookie of the Year.
Though he may not be able to duplicate Tejada's production immediately, I expect Crosby to eventually develop into a similar hitter. He looks like a .275-.290 hitter with good power and some speed. He'll likely have significantly more plate discipline that Tejada. Crosby is considered a solid defensive shortstop, but he isn't likely to ever match Tejada in that department.
The only reason Crosby isn't even higher on this list is that he turned 24 in January. That makes him the oldest prospect in the top 10, but it won't stop him from becoming one of the better shortstops in baseball.
5) Andy Marte
Atlanta Braves | Third Base | Bats: Right | DOB: 10/21/1983
YEAR   LVL    AB    AVG    OBP    SLG   HR   D+T   BB   SO   SB
2001     R   125   .200   .306   .272    1     6   20   45    3
2002     A   488   .281   .339   .492   21    36   41  114    2
2003     A   463   .285   .372   .469   16    36   67  109    5
The Braves have had a lot of success with homegrown position players during their amazing run atop the NL East. Chipper Jones, Dave Justice, Javy Lopez, Andruw Jones, Rafael Furcal, Marcus Giles, Jeff Blauser, Ryan Klesko, Ron Gant – it's an impressive list and one that will soon add Adam LaRoche's name.
While LaRoche projects as a very good player, Andy Marte is the next stud on the horizon. Marte won't turn 21 until October, but he's already got two outstanding years of full-season play under his belt.
Marte hit .281/.339/.492 at Single-A Macon in 2002 and then followed it up by hitting .285/.372/.469 at Myrtle Beach last season. Those two seasons are basically identical. A .281 batting average in 2002, .285 in 2003. An extra-base hit in 11.7% of his at bats in 2002, 11.2% in 2003. A strikeout in 23.4% of his at bats in 2002, 23.5% in 2003. The only real noticeable change was his walk rate, which improved quite a bit (although some of that is due to intentional walks).
The Braves current third base situation involves Mark DeRosa and Russ Branyan in prominent roles, so Marte can move quickly once the Braves deem him ready. If he puts up another solid season as a 20-year-old at Double-A, I wouldn't be surprised to see him starting in the majors as a 21-year-old. That Marte-Furcal-Giles-LaRoche infield is going to be a beauty.
4) Jeremy Reed
Chicago White Sox | Outfield | Bats: Left | DOB: 6/15/1981
YEAR   LVL    AB    AVG    OBP    SLG   HR   D+T   BB   SO   SB
2002     A   210   .319   .377   .448    4    15   11   24   17
2003     A   222   .333   .431   .477    4    19   41   17   27
        AA   242   .409   .474   .591    7    20   29   19   18
The White Sox took Jeremy Reed with the 59th pick in the 2002 draft, after he hit .339/.433/.512 during his final season at Long Beach State. Since becoming a pro, Reed has simply gotten better at each stop he's made.
He started at Single-A Kannapolis after being drafted and hit .319/.377/.448 with 17 stolen bases in 57 games. Then last year he moved up to Single-A Winston-Salem and hit .333/.431/.477 in 65 games, before he was promoted to Double-A.
Once he got to Double-A, Reed was out of control. In 66 games there, he hit .409, with 99 hits in 242 at bats. He had seven homers and a total of 27 extra-base hits, which was good for a .591 slugging percentage. And he walked 29 times on his way to a .474 on-base percentage. Just incredible numbers all the way around.
Beyond the obvious stuff, Reed's strikeout/walk ratio is particularly impressive. He struck out just 36 times in 464 at bats and walked 70 times. That's nearly two walks for each whiff, which is just awesome. The only two real marks against Reed that I can see are that he doesn't have a ton of home run power yet (15 homers in 674 career at bats) and may not be able to handle center fielder on an everyday basis in the majors.
Obviously a center fielder who hits like Reed is incredibly valuable, but he'd be pretty great in a corner spot too. If the power develops, he becomes the complete offensive package. If it doesn't, he'll just have to settle for trying to be Tony Gwynn.
3) Rickie Weeks
Milwaukee Brewers | Second Base | Bats: Right | DOB: 9/13/1982
YEAR   LVL    AB    AVG    OBP    SLG   HR   D+T   BB   SO   SB
2003     A    63   .349   .494   .556    1     9   15    9    2
Rickie Weeks' numbers during his final season at Southern University look like what happens when you play a baseball game on Playstation 2 with the difficulty level set to "rookie."
.500 / .619 / .987
Seriously.
For those of you without calculators, that works out to a 1.606 OPS and a GPA of .525. Go ahead, roll your tongue back into your mouth.
The Brewers took Weeks with the #2 pick in the 2003 draft (Delmon Young went #1) and he played 20 games at Single-A Beloit, before making major league debut. His numbers at Single-A weren't quite up to his college standards. They were more like if you set the difficulty rating to whatever it is that let's you hit the snot out of the ball.
Weeks hit .349/.494/.556, smacking 10 extra-base hits in 63 at bats. He the went just 2-12 in his brief stint with the Brewers. Weeks will likely start 2004 in the minors, but I would be shocked if he isn't starting at second base in Milwaukee during the second-half of the year.
Very few people question his bat, which looks like it'll make him one of the elite offensive second basemen in baseball. His glove gets mixed reviews, but he's certainly at least passable at second.
2) B.J. Upton
Tampa Bay Devil Rays | Shortstop | Bats: Right | DOB: 8/21/1984
YEAR   LVL    AB    AVG    OBP    SLG   HR   D+T   BB   SO   SB
2003     A   384   .302   .394   .445    7    28   57   80   38
        AA   105   .276   .376   .381    1     8   16   25    2
B.J. Upton was the second overall pick in the 2002 draft, but signed too late to play in 2002. His pro debut was definitely worth waiting for.
Upton had a fantastic all-around season playing at Single-A and Double-A, batting a combined .297 with 44 extra-base hits and 40 stolen bases. Thing that really surprised me was his plate discipline. When I think of toolsy, athletic high school shortstops, I don't usually associate them with having excellent plate discipline. Yet, that's exactly what Upton showed last year.
He walked 73 times in 130 games, which helped him post a .390 on-base percentage. I think it is probably often hard to tell if a great high school hitter has good plate discipline or if he is simply being pitched around a lot, and I wouldn't have been surprised if Upton had walked 20-30 times in his first year. Frankly, I am amazed that, at just 19 years old, he has a skill that very few athletes of his caliber and type possess…ever.
To put what he did last season in some context, here's how Upton's age-19 season compares to what the top shortstops were doing in the minors at that age:
                LVL      G     AVG     OBP     SLG    HR    D+T    BB
Upton          A/AA    130    .297    .390    .431     8     36    73
 
Rodriguez       AAA     54    .360    .411    .654    15     15    18
Renteria         AA    135    .289    .329    .388     7     22    32
Jeter             A    128    .295    .376    .394     5     25    58
Tejada            A     74    .245    .346    .428     8     20    41
Furcal            R     50    .258    .335    .335     1      9    20
Garciaparra    NCAA     49    .297    .395    .459     4     15    28
What you don't see there is that, in addition to murdering Triple-A pitching to the tune of .360/.411/.654, Alex Rodriguez also played 48 games in the major leagues as a 19-year-old. Nomar Garciaparra was still at Georgia Tech when he was 19 and didn't even have a particularly good season.
I think the best comp for what Upton did last season is what Derek Jeter did as a 19-year-old. Like Upton, Jeter hit for a high batting average, posted a very good OBP and showed small amounts of power. Of course, he did it at Single-A, while Upton played nearly one-fourth of his season at Double-A.
Jeter is a career .317/.389/.462 hitter in 5,523 major league plate appearances, so Devil Rays fans (there are some, aren't there?) should be thrilled with that comparison. Ah, but what about defensively?
Well, Upton is considered a good defensive shortstop. Then again, so was Jeter at 19 (and at 30, depending on who you ask and how many drinks they've had). One of the only blemishes on Upton's record from last year is his high error total. He committed a ton, 56 in 130 games to be exact.
At first glance that seems like an extraordinarily high number to me, but is it really? Let's compare it to how those other shortstops did at 19:
                  E/150 G
Upton                65
Rodriguez            28
Renteria             37
Jeter                66
Tejada               53
Furcal               30
Garciaparra         N/A
As you can see, many of those shortstops also made a ton of errors as 19-year-olds, including Jeter, who actually out-errored Upton by a hair.
It definitely looks to me like Upton and Jeter, through age-19, are a damn good match. They're both tall, right-handed shortstops who were drafted in the first round out of high school, and their age-19 seasons are extremely similar, both offensively and defensively.
If Upton's offense ends up being similar to Jeter's and his good defensive reputation leads to actual good defense, then he's going to be a Hall of Famer.
1) Joe Mauer
Minnesota Twins | Catcher | Bats: Left | DOB: 4/19/1983
YEAR   LVL    AB    AVG    OBP    SLG   HR   D+T   BB   SO   SB
2001     R   110   .400   .492   .491    0     8   19   10    4
2002     A   411   .302   .393   .392    4    24   61   42    0
2003     A   233   .335   .395   .412    1    14   24   24    3
        AA   276   .341   .400   .453    4    18   25   25    0
This is what a great prospect looks like.
Joe Mauer has just about everything going for him. He's young, likely becoming a starting catcher in the major leagues before his 21st birthday. He's an incredible athlete who was a standout baseball, football and basketball player in high school and turned down a scholarship offer to play quarterback for Bobby Bowden at Florida State.
He is, by all accounts, a phenomenal defensive player with one of the best throwing arms of any catcher, anywhere. On offense, he is simply a hitting machine. He started his pro career by batting .400 in rookie-ball and likely finishes his minor league career with a .330 batting average in 1,030 at bats.
He has good plate discipline and excellent strike zone judgment, posting extremely good strikeout/walk ratios everywhere he has gone. He even runs well for a catcher.
The one thing keeping Mauer from being the perfect prospect, a genetic baseball freak with no flaws, is the fact that he has yet to hit for power. In those 1,030 minor league at bats, he hit just nine home runs. The interesting thing is that almost every scout-type you talk to projects Mauer to have significant home run power in the future. But, for whatever reason, it just hasn't shown up yet. There are some small signs of it coming though, if you look close enough.
After hitting a total of five home runs in 754 at bats between rookie-ball and two levels of Single-A, Mauer hit four homers in 276 at bats at Double-A. Also, after smacking an extra-base hit in 6.7% of his rookie/Single-A at bats, Mauer had an extra-base in 8.0% of his Double-A at bats.
That's certainly not huge power development, but it is something. And really, when a guy is hitting .330 with great defense and is about to start in the major leagues before he turns 21, worrying too much about his lack of home run power is probably picking nits.
If the power never comes, he's a left-handed hitting Jason Kendall. If the power does come, he's…well, I can't really think of a Gold Glove-caliber catcher who hits for huge batting averages with tons of power and great discipline. If the power comes, I guess he'll be Joe Mauer.