When you look around baseball now, you see a lot of grotesquely bad contracts and there are some things that you will find about each one of them.
Firstly, a lot of them belong to the Mets and Cubs.
Secondly, for every bad contract there is another team with an equally bad contract.
So I never want to hear someone say "It is an unmovable contract. He can't be dealt."
Nonsense! Anyone can be dealt. You want proof? The Cubs found a taker for Milton Bradley!
What you need to do with your awful contract is find someone else who is as stupid as you and swap out your trash.
And after you trade one awful contract for another, hope for one more thing: That a change of scenery is what they needed.
Obviously anyone signed to a big contract must have a little talent. Yes, even Kei Igawa.
And sometimes they just can't find their groove in one place but catch fire somewhere else.
Remember how Jose Contreras looked lost and overwhelmed with the Yankees?
The same guy became a front line pitcher for the 2005 World Champion White Sox, throwing a complete game victory to clinch the pennant.
Remember how Jeff Weaver looked as confident as Beaker in The Muppet Show while pitching for the Yankees and Angels? But the same year he was let go by Los Angeles of Anaheim, he became a World Series hero for the Cardinals.
In each of the last three decades there was a player who was considered damaged goods and either cut or put in a salary dump that went on to become a World Series MVP. (Dave Stewart, Scott Brosius and Mike Lowell.)
So make some swaps!
What do you think the Reds were thinking they'd get out of Josh Hamilton after he flamed out of Tampa?
You think the Phillies thought they picked up a player worth $126 million when they gave Jayson Werth a shot after his wrist surgery?
So let's line up some bad contracts and see what kind of deals we can make.
I'll try to trade bad contract for bad contract as close to dollar for dollar as I can. (The clubs could work out the cash details.)
And sometimes I am having a team take on more money up front to get out of a bad long term deal.
So let's make some deals.
Deal #1: The 12 Million Dollar Three Way Swap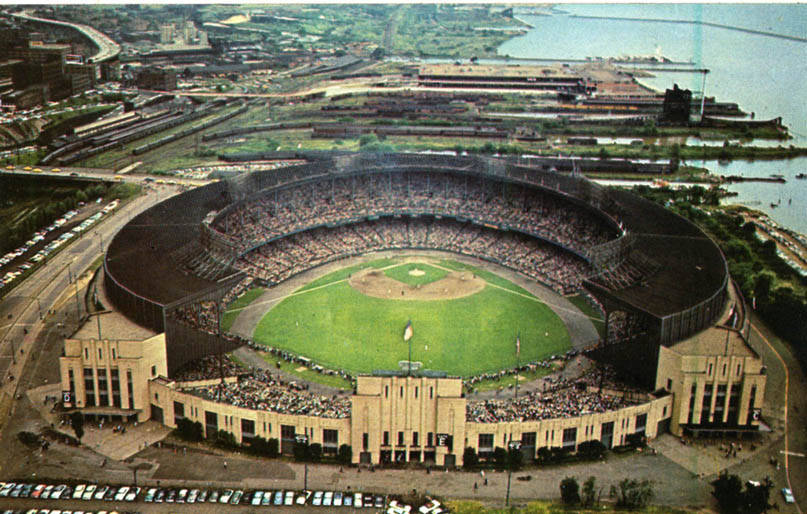 Kyle Lohse, St. Louis Cardinals. Signed through 2012. Approximately $12 million per season. Owed $23.75 million total.
For
Aaron Rowand, San Francisco Giants. Signed through 2012. Approximately $12 million per season. Owed $24 million total.
For
Travis Hafner, Cleveland Indians. Signed through 2012. Approximately $13 million per season. Owed $26 million total.
It's amazing how these three have virtually identical deals. Dave Duncan's magic hasn't helped Lohse these last two years. Aaron Rowand had a hard time starting in the Giants anemic lineup and Pronk hasn't been the same hitter since 2007.
So mix it up.
Send Lohse to the Indians to start.
Rowand to the Cardinals to shore up their defense. (Having Lance Berkman in left and Matt Holliday in right makes it essential to have a decent defensive sub on the team.
And have Travis Hafner be yet another veteran hitter hoping to eek out a few extra base hits for the Giants.
Deal #2: The "Is 2014 here yet?" Swap
Alfonso Soriano, Chicago Cubs. Signed through 2014. $18 million per season. Owed approximately $72 million total.
Aramis Ramirez, Chicago Cubs. Signed through 2011. $14.6 million plus $2 million buyout.
For
Vernon Wells, Toronto Blue Jays. Signed through 2014. $21 million per season. Owed $86 million total.
Wells is a good player and a good citizen. Just not an elite one anymore, even with his All Star 2010 season. But good hitters arriving in Wrigley have a tendency to find their stroke again big time. And he has never called a park with natural grass and a packed stadium home before.
Soriano was supposed to be the next big Cubs star. It hasn't worked nor will it. He is a terrible defensive outfielder and a let down overall. A change to a more mellow baseball environment and a chance to DH could make him launch balls out of the yard again.
And with a hole at third base, the Blue Jays can hope to catch lightning in a bottle with Aramis Ramirez's health. If he stays in the line up, he could be quite a force.
So the Cubs get a potential fan favorite in the good guy Wells and gets Soriano out of Wrigley.
The Blue Jays could get two sluggers and save $3 million a year after 2011.
Deal #3: The "Too Mellow vs. Too Wound Up" Swap
A. J. Burnett, New York Yankees. Signed through 2013. $16.5 million per season. Owed $50 million total.
Kei Igawa, New York Yankees. Signed through 2011. $4 million.
For
Barry Zito, San Francisco Giants. Signed through 2013. $19 million per season. Owed $57.5 million total, plus $7 million buyout for 2014.
A year after bringing his fun attitude to a tight clubhouse and pitching a key win in the 2009 World Series, Burnett is persona non grata in New York. His 2010 was jaw droppingly awful and the idea of him pitching in the playoffs made Yankee fans tremble. (He actually pitched better than his Game 4 of the ALCS line would show but he is a fifth starter at best in New York.)
What does it say about a team's confidence in your abilities when you are the highest paid player on the team and healthy but left off of the post season roster? That's what happened with Barry Zito, who was classy and did everything right with the Giants in 2010, except of course pitch well enough to be active in October.
Burnett needs to be in a place where he can just relax and pitch.
Zito needs a place to light a fire under his butt.
So have Burnett finish out the contract with the Giants and Zito with the Yankees.
So why am I throwing Igawa in the deal?
Three reasons:
One, it helps even out the money.
Two, he's left handed and allegedly once had talent.
Three, Brian Cashman must throw up in his mouth every time Igawa cashes a check from the Yankees. I am sure he'd be willing to say good bye.

Deal #4: The "Let's Pretend This Never Happened" Swap
Jason Bay, New York Mets. Signed through 2013. $16 million per season. Owed $48 million total plus a $3 million buyout for 2014.
For
Kosuke Fukudome, Chicago Cubs. Signed through 2011. $13.5 million.
Carlos Silva, Chicago Cubs. Signed through 2011. $11.5 million
John Grabow, Chicago Cubs. Signed through 2011. $4.8 million.
Let's face reality. Jason Bay is going to be miserable in CitiField. He is a right handed power hitter who took advantage of PNC Park and Fenway Park and now he is going to have three more years of fly balls dying on the warning track. It was a mistake to sign with the Mets and all parties need to part ways.
And the Cubs were expecting Fukudome to be the next Ichiro Suzuki. It didn't work out that way. He has some ability but has the aura of bust hanging over him.
Silva, who was dealt in a similar "Bust for Bust" deal with Milton Bradley last year actually pitched well for Chicago until injuries caught up with him.
Grabow is paid $4.8 million. Some day historians will marvel at that fact, wondering how he pulled off that contract.
Bay, like Vernon Wells, could be a wonderful fit in Wrigley, where the dimensions are much more friendly to his stroke.
So the Mets would take on more salary for 2011 but be out of the contract burden after the season.
And in the end, instead of paying over $50 million to have Jason Bay be miserable, they'd be spending less than $30 taking out the Cubs trash and clear up salary space for 2012.
Also Fukudome could find the cavernous CitiField suitable to his line drive swing. And if he doesn't play well, it's not like he has a last name that New Yorkers could use to make obscene puns.

Deal #5: The "We Just Need This Player Out Of Here" Trade
Oliver Perez, New York Mets. Signed through 2011. $12 million.
For
Carlos Lee, Houston Astros. Signed through 2012. $18.5 million per season. Owed $37 million total.
For
Chone Figgins, Seattle Mariners. Signed through 2013. Owed $26 million total.
I am the first to admit this one is by far the most far fetched, but also the most important one to make.
Lee has been statistically proven to be the worst every day player in all of baseball. It is one of the worst contracts ever signed by anyone in any sport ever. He needs to go. Maybe he'll catch lightning in a bottle elsewhere, but the Astros need to move forward without him.
Figgins was really close to Lee in pure awfulness for 2010 and while he seems like a good guy, maybe it is best to remove all remnants of the ill fated 2010 "Mariners are going for it" run.
But as bad as Lee and Figgins are, they are beloved franchise heroes compared to Oliver Perez.
Not only was he dreadful in the rotation and the bullpen, but he refused minor league assignments, made up injuries and approached Armando Benitez-esque hostility from Met fans.
He represents everything that went wrong under Omar Minaya's run as GM. Big contracts for questionable players and big payrolls with nothing to show for them.
You think New Yorkers will be hostile to Lee or Figgins?
Just remind them that they have him instead of Perez and they'll give either one of them the key to the city.
Right now New Yorkers would take a half eaten Corned Beef Sandwich, used toilet paper or the sequel rights to Burlesque in exchange for Perez. Getting anyone that resembles a big leaguer would be gravy… even one that sticks around an extra year.
So there are five deals… each help the team by getting some poor guy out of a bad situation and will welcome a new guy who is sighing for relief thinking "I know it won't be worse."
Who knows? There might be a "Comeback Player of the Year" in there.
These teams won't be saving any money, but they'll at least be showing their fan base that they know which players need to be shuffled off.
And hey! You've moved some unmovable contracts!
References & Resources
Baseball-reference.com