Terry Collins—really? Terry Collins?
I doubt I was the only person to have that reaction when the Mets named Collins as their new skipper last month. Sure Collins had a winning record in his career after two previous stints managing the Astros and Angels, but it seemed like a very unexpected blast from the past. He last managed a MLB game in 1999 and frankly hasn't been thought about much since then.

Meet the new Mr. Met: manager Terry Collins
Collins' return to a MLB dugout after an absence of a dozen years brings up the question: how often does a person go so long between managerial stints in the majors? What are the best precedents for the Mets' decision to hire Collins?
The record for longest gap goes to Del Baker, who went 18 years between gigs as MLB skipper, from the 1942 Tigers to the 1960 Red Sox. That hardly counts—the 1960 job was just a week as interim manager.
Let's look at it this way: how often has a manager been hired for a real, non-interim job 10 or more years after his last job? Answer: 15 times. Looking at them in order:
1. John McCloskey: hired 1906 by the Cardinals. Last job: 1896 Louisville
McCloskey is one of the least successful managers in history. He finished 227 games under .500, the second-worst figure ever, an especially impressive achievement as he managed barely 600 games. In between he did manage some minor league teams, but his claim to fame wasn't in managing.
McCloskey helped found some minor leagues. He's the sort of person who would never manage nowadays. He was better at the business end of baseball than the dugout end. Such managers were common in the 19th and early 20th centuries. Back in those days a managerial job could lead to bigger things, even ownership. McCloskey's managerial career tells us more about how the position of manager evolved than anything else.
2. Ed Barrow: hired 1918 by the Red Sox. Last job: 1904 Detroit.
Here's another man who would never manage today. Barrow entered the Hall of Fame as an executive. He did have some success as a manager, most notably winning the World Series with the Red Sox when they hired him in 1918. However, he's one of the only 20th century managers who never played a game of professional baseball (not just MLB, but any level of playing-for-pay).
The modern distinction between front office and dugout didn't really develop until the 1920s. Barrow was actually part of that development, as he left the dugout in 1920 and worked full-time in the Yankee front office after that.
Obviously there is still movement in and out of the dugout, but that's quite different from someone like Barrow. Between 1904 and 1918 Barrow held jobs that included president of the International League. He later became minority owner for the Yankees. Being manager could put you on that career path then. That ain't the case nowadays.
3. Hugh Duffy: hired 1921 by the Red Sox. Last job: 1911 White Sox.
At last, we have essentially a modern manager. Between 1911 and 1921, Duffy worked as a minor league manager, where he had notable success, winning a pennant in 1915 and guiding a team to 100-plus wins in 1920.
In the majors, Duffy had little success. Boston finished in last under him, the third of the four major league clubs he managed to finish last. That said, the 1920s Red Sox were a terrible franchise as owner Harry Frazee sold all his best players. They were doomed regardless of who managed them.
Duffy's 1921 hiring has everything to do with the mindset of Boston's owners around 1920. Duffy was the man who succeeded Barrow with the Red Sox, and obviously Barrow had an extended stretch without a MLB managerial job. After firing Duffy, the team hired Frank Chance, who hadn't managed in nine years. A few years after Chance, Boston hired Bill Carrigan, who is the next entry.
4. Bill Carrigan: hired 1927 by the Red Sox. Last job: 1916 Red Sox
Carrigan could've managed between 1916 and 1927, but chose not to. He made enough money in real estate, banking, and other business enterprises that he didn't need baseball money. He was successful with the club in the 1910s, but he couldn't resurrect the cash-strapped and talent-deprived team of the 1920s.
5. Billy Southworth: hired 1940 by the Cardinals. Last job: 1929 Cardinals.
Southworth lost his job midway through his rookie year and didn't get another shot until 1940. A few things explain his big gap. First, he developed a drinking problem, which he eventually got under control. Second, the Great Depression saw a shift to most cost-effective player manager, making it harder for anyone to get a break in the bigs.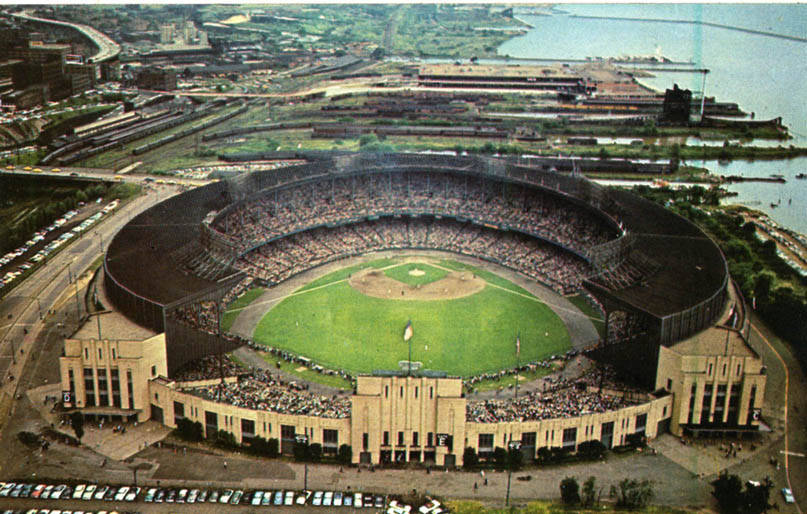 While he waited for another shot, Southworth established himself as a very successful minor league manager, and that eventually allowed for his ticket back to the MLB dugout. He made the most of the second opportunity, eventually earning a plaque in Cooperstown.
6. Burt Shotton: hired 1947 by the Dodgers. Last job: 1933 Phillies.
A bizarre return. Commissioner Happy Chandler suspended Dodger manager Leo Durocher just before the 1947 season, leaving Branch Rickey manager-less. Rickey turned to Shotton, an old friend and current Dodger scout, for the job. Rickey liked Shotton's performance so much that in 1948 he arranged for Durocher to go to the Giants' dugout so Shotton could keep the Dodger position. Without the suspension of Durocher, Shotton doesn't return to the dugout.
Shotton had considerable success running the Dodgers, claiming two pennants, but he was only seen as a cog in the Rickey machine. When Walter O'Malley took full control, Shotton got canned and never managed again.
7. Charlie Dressen: hired 1951 by the Dodgers. Last job: 1937 Reds.
Just as Duffy replaced Barrow in the dugout for the 1920s Red Sox, so Dressen replaced Shotton. Dressen's gap is the most surprising of anyone listed so far.
People were always impressed by Dressen's baseball smarts, and Dressen was a consummate self-promoter with a sizable ego. He spent much of the 1940s coaching the Dodgers alongside then-manager Leo Durocher, and he liked telling reporters than many of Leo's brilliant ideas were really his.
You'd think his reputation and willingness to hawk himself could give him a job sometime between 1937 and 1951. His ego probably cost him. The best comp for Dressen is Bobby Valentine. Both men are well regarded for their baseball acumen, but their egos can rub people the wrong way.
Dressen ran a second-division Reds club in the 1930s, but he succeeded in taking the Dodgers to the World Series twice. He left when owner O'Malley insisted he take a one-year contract, and never had much success in any future managerial stops, though he had enough of a reputation to keep getting jobs until he was dying.
8. Rogers Hornsby: hired 1952 by the Browns. Last job: 1937 Browns.
Hornsby was the consummate hack manager. It's incredible how many opportunities he got to prove he shouldn't be given opportunities.
He got the job in 1952 as a publicity stunt by Browns owner Bill Veeck. He thought putting the old Cardinal legend in the dugout would lure people to the park. He later admitted it was the one time he did what his critics always accused him of: prioritizing publicity at the expense of the team. He lasted less than a season with Veeck's Browns.
9. Fred Haney: hired 1953 by the Pirates. Last job: 1941 Browns.
In 1952, the Pirates went 42-112, necessitating the firing of their manager. GM Branch Rickey then brought in Haney. Apparently Rickey just liked to hire men who hadn't managed in a while. Aside from Haney in Pittsburgh and Shotton in Brooklyn, Rickey was also the man who hired Billy Southworth to run the 1940 Cardinals.
Between jobs, Haney spent half his time working as a minor league manager and the other half as a minor league announcer. The Pirates never got out of the cellar with him, but it allowed him to land a job with the Braves just in time for them to win two pennants. That said, in his book on managers, Bill James claimed Haney did the worst managerial performance ever with a talented team.
10. Leo Durocher: hired 1966 by the Cubs. Last job: 1955 Giants.
This gap is the strangest. Not only was Durocher a widely regarded manager with a talent for self-promotion, but he'd already had success. He'd won a pennant with the Dodgers and a world title with the Giants. Yet for a decade he stood on the sidelines. Why? Like Dressen, his personality hurt. People respected Durocher's ability but many didn't want to put up with him.
Durocher did color commentary for several years, but then came back to the Dodgers as a coach. He nearly got hired as manager in the early 1960s. The 1962 Dodgers blew the pennant in horrible fashion with a late-season swan dive. Manager Walter Alston entered 1963 as dead man walking. Anything less than a world title and he'd lose his job with replacement Durocher waiting in the wings. He won the world title, and after one more season coach Durocher was the one shown the door.
Upon his return, Durocher's Cubs had a spurt of winning seasons, though it wasn't as successful as his days before 1955.
11. Eddie Stanky: hired 1966 by the White Sox. Last job: 1955 Cardinals
He might be the best comp for Terry Collins yet. He was a fiery individual whose team did well but not great in his first go-around. He had enough of a reputation to hold a series of jobs—minor league manager, major league coach, and player developmental executive.
He finally got another crack at managing and it was largely the same as the first. The Sox did well, but never quite well enough.
12. Paul Richards: hired 1976 by the White Sox. Last job: 1961 Orioles
Richards went 15 years between managerial jobs, which ties Rogers Hornsby with the longest job (excluding Del Baker). As it happens, both Richards and Hornsby were hired by the same man: Bill Veeck, who by 1976 ran the Sox. Veeck, Rickey, and Frazee are responsible for a majority of this list.
Richards was extremely well-regarded in his time, but 1976 was past his time. He fell asleep in the dugout that year.
His gap was by his own choice. By 1962, he moved into the front office, running first the expansion Astros and then the Braves. He's a bit of a throw-back to the Barrows in that regard. That said, there's a difference between Richards and Barrow or McCloskey. Richards became GM, but never a league founder or a minority owner of a team.
13. Larry Bowa: hired 2001 by the Phillies. Last job: 1988 Padres.
This was a weird one. Bowa was a total disaster managing the Padres. His fiery I-only-got-one-gear-and-that's-full-throttle mentality caused discord for the team and they floundered. Not only were they woeful under him, but they immediately improved dramatically upon his firing in early 1988.
I thought of his comeback as a triumph of postmodernism. He had the reputation as a gamer and a fiery leader, which apparently meant more than his actual achievements in San Diego. Then again, the Phillies did improve notably when Bowa first showed up, but he did wear out his welcome eventually.

Bowa, back in his managerial days
14. Cito Gaston: hired 2008 by the Blue Jays. Last job: 1997 Blue Jays.
Another odd gap. Gaston won two world titles but couldn't get another job. In part it's because he felt his reputation should allow him a fast-track, rather than having to go through the normal interview process. Some also derided Gaston as a push-button manager.
He won two world titles in his first go-around, so his absence is arguably even stranger than Durocher's absence, albeit Gaston lacked Durocher's self-promotion. The Jays also did as well as one could reasonably expect when he returned to the dugout.

Easily the greatest manager in Toronto history
15. Terry Collins: hired 2011 by the Mets. Last job: 1999 Angels.
There's been a rash of these guys lately. A good argument for including Jim Riggleman can be made, as the Nationals hired him in 2009 and his last non-interim job came with the 1999 Cubs. That said, he did work an interim job in 2008 and it just sounds funny (to me anyway) to include him for his 2009 hiring when he worked a lot of 2008. Gaston and Bowa were at least hometown favorites—Gaston for his previous managerial work in Toronto and Bowa for playing shortstop for the Phillies. There's no such historic connection for Terry Collins in New York.
Since leaving the Angels, Collins has run the farm systems for the Dodgers and Mets, served as a major league coach for Tampa, and also briefly managed in Japan in 2007-08. His resume between jobs is most similar to Stanky.
He's always had a reputation as an intense leader—not Bowa intense, but certainly not mellow. That said, he actually quit his Japanese managerial job because he thought he no longer had the fire to manage.
On the face of it, that isn't a good sign for the Mets: they have a manager who publicly stated that he doesn't have the passion to do the job. That said, the quote can be flipped around. It shows a certain degree of self-knowledge to pull out of a job like that. If he has self-knowledge and is willing to return, he could have the old fire back. Sometimes a guy just needs time off to recharge.
The best example of that in sports comes from Dick Vermeil, who left burnt out with the Eagles and won it all with the Rams. Back in baseball, Jim Leyland spent his year with the Rockies talking retirement, but did fine upon returning in Detroit after a vacation from the dugout.
There's no clear single pattern to the above list of managers. If Collins really is emotionally disengaged, he'll be a disaster like Hornsby and Richards were before him.
Someone like Stanky or Bowa probably serves as the best comparable for Collins. Bowa was still fiery with the Phillies, but not as homicidally so as he was in San Diego. Age can mellow a person. That also might be the best-case scenario for the Mets. Just as it helped the 1970s Yankees to switch from mellow Bob Lemon to fiery Billy Martin, the Mets could use someone more emotional than Jerry Manuel.
References & Resources
The ESPN Baseball Encyclopedia was my main source for looking up managers. Sometimes, the dead tree format is easier than online as scanning 16 pages is easier than clicking a few hundred links.
Baseball-Reference's Bullpen provided info on what some managers did in their between-years.