A couple of weeks ago, I posted AL and NL Closer Watch articles. In those articles, I talked about the current closer for each team and the guys who could overtake him, either by merit or injury opportunity. Today, I'd like to talk about a new tool that I believe can be helpful in determining these "closers in waiting." The tool is called Leverage Index.
What Leverage Index does is measure the relative importance of a given situation that a player performs in. Essentially, is the player performing in a critical situation that will affect the outcome of the game (e.x. 9th inning, 3-2 game) or a situation that doesn't matter much (e.x. 9th inning, 10-1 game)? For relievers, this is incredibly useful as it gives us some objective information about manager tendencies. We know how managers use their closers, but it isn't always obvious how he handles the rest of the bullpen. Leverage Index tells us exactly how each reliever is used.
Fan Graphs tracks Leverage Index in several forms, but I think the most useful one, for our purposes, is Average Leverage Index when Entering the Game (gmLI). What I believe this will tell us is how much a manager trusts a particular reliever in important situations. This could be a conscious thing the manager is doing or an unconscious one; either way, it can give us valuable insights into how he views the various members of his bullpen. Logic would dictate that the ones he trusts most would find themselves atop the list of replacements should a new closer be needed.
Many times, Leverage Index will mesh with our skills analysis of a reliever. For example, in 2007, Rafael Betancourt was clearly the most skilled reliever on the Indians. His gmLI was also the highest on the team.
Other times, though, we may find a manager who does things… differently. Maybe this is a manager who doesn't really understand either who his best relievers are or that they should be used in the most critical situations.
The Phillies, last year, provided one such example of this 'differently thinking manager'. Brett Myers had the highest gmLI as the closer, followed by Tom Gordon. But when both were injured, there arose a need for a new closer. I don't have the Leverage Index numbers for specific dates, but on the whole, Antonio Alfonseca had the third highest gmLI among Phillies relievers with at least 20 IP. Among this same group of six relievers (excluding Myers and Gordon), Alfonseca had the worst LIPS ERA.
Hearing that Myers was injured but without news of his replacement, if we were trying to beat our fellow owners to the waiver wire, Leverage Index would have told us that Alfonseca was manager Charlie Manuel's most trusted reliever. Sometimes, that is more important than actual skill. In this case it was, as Alfonseca took the reins and managed to get 8 saves.
Drafting guys with good skills will often lead to finding the replacement closer, but we must not ignore the most important component of saves: opportunity. Players will only be able to accumulate a lot of saves if they are given the chance. And that's where Leverage Index can help us. It shows us how managers are using their secondary relievers and could provide some valuable insights into who the real "closer in waiting" might be.
Here are a few murky situations for 2008 and how 2007 Leverage Index (gmLI) views them.
Angels
There's been talk that Justin Speier may have overtaken Scot Shields as the #2 in Anaheim. Leverage Index?
1.52 — Scot Shields
1.41 — Justin Speier
Astros
In a barren bullpen, who becomes the #2? Geoff Geary and Oscar Villarreal are now on board, but without them, here was last year's breakdown:
1.22 — Trever Miller (EDIT: Just realized Miller is a free agent. Signed with TB.)
0.97 — Dave Borkowski
Braves
1.06 — Tyler Yates
0.97 — Manny Acosta
0.86 — Peter Moylan
Despite a 5.18 ERA, Yates had the highest gmLI and also had a 3.98 LIPS ERA. Perhaps Bobby Cox realized how good he was. Could be a darkhorse, especially since Moylan wasn't used very much in tough spots.
Cubs
One of the most interesting bullpen situations going into 2008.
1.60 — Bob Howry
1.14 — Carlos Marmol
0.73 — Mike Wuertz
0.63 — Scott Eyre
0.45 — Kerry Wood
Diamondbacks
Two real candidates here. Who did Bob Melvin favor in 2007?
1.54 — Brandon Lyon
1.40 — Tony Pena
Mariners
With news George Sherrill might be traded, who would be next in line to replace J.J. Putz?
1.47 — Sean Green
1.28 — Brandon Morrow
Marlins
Who comes after Kevin Gregg?
1.31 — Taylor Tankersley
1.25 — Renyel Pinto
1.12 — Justin Miller
1.11 — Matt Lindstrom
1.09 — Lee Gardner
1.09 — Henry Owens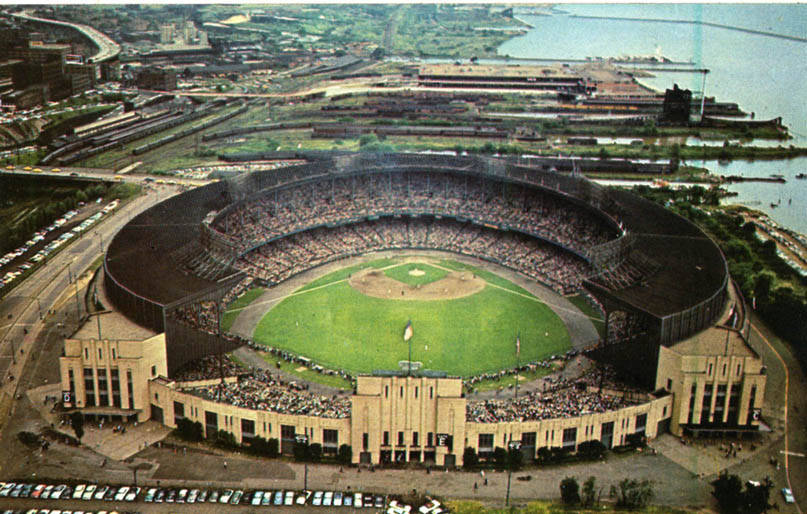 When looking at these, remember that they are last year's numbers and that things can change quickly. Managers can develop new favorites, new players can be signed, and new roles can be developed. This can help with draft prep, but once the season starts, it will be important to see how relievers are being utilized in the first month or two, especially for teams who have added new relievers to their bullpens.
Also, keep in mind that this is not absolute. Just because a player is used in more critical situations doesn't mean he is automatically going to be the favorite for saves. We need to immerse ourselves in as much information as possible and try to make out what's really going on. Remember that this is simply one such piece of information, albeit a potentially important one.
Closing thoughts
Hopefully this will prove to be a useful tool this year, and one that helps us identify saves candidates before the other owners in our league. Look for updated "Closer watch" reports in the coming days utilizing this information and accounting for developing situations.