Yup, it's that time of the year again. On Wednesday, January 5, 2011, Cooperstown will announce the results of this year's annual BBWAA voting for the Baseball Hall of Fame. And then we'll know who goes in and who stays out.
But why wait until then to find out?
As veteran readers know, every year I do an annual column predicting what the BBWAA vote will be. I don't just say who will go in or not—I give estimated vote percentages for every returnee on the ballot and all newbies I think will be five percent. I've had good fortune in my previous editions: in each of the three columns I've done so far, I've had a smaller margin of error than the voter tally conducted by Repoz over at the Baseball Think Factory. (He collects the ballot results from every BBWAA voter he can find. Last year he got over one-fifth the entire electorate.)
While my margins of error have been good, last year I had my first major mistake. For the first time, I swung and missed at the big question: will someone go into Cooperstown or not? I said Roberto Alomar would go in, but the BBWAA disagreed. In my defense, it was really close: Alomar got 74 percent of the vote. Still, it was a miss.
This year I feel very confident I'll get the in/out question right. The tricky part is nailing the percentages. To do that, I have my typical 10 guidelines I follow. I described them in much greater detail the first time I ever wrote this column, and rather than rewrite it all, I'll just briefly note what the rules are, and then how they apply to current candidates. If you want, you can go back and read the original for the research/rationale behind my guidelines.
All right, here are the guidelines, most of which apply to returnees, as we'll see:
Guideline No. 1: Consistency
Unless you have a good reason to think otherwise, assume a candidate will finish around where he did last year. Makes sense.
Guideline No. 2: Strength of ballot
When the overall strength of the ballot goes up, backloggers have their votes go down. When the ballot's strength goes down, backloggers go up. The main factors changing ballot strength are, predictably, the first-year candidates.
An average crop of first-year candidates gains 1.6 votes per BBWAA writer. I don't think that this year's crop of first-timers—Jeff Bagwell, Rafael Palmeiro, Kevin Brown, Larry Walker, John Franco, Juan Gonzalez, and some lesser lights—are going to average 1.6 names per ballot. They probably would if it wasn't for steroids and Palmeiro's positive test, but if/shmiff. It happened. Bagwell is the only really strong candidate.
Then again, you don't need 1.6 newbies appearing per ballot to make the field crowded. Last year, only one player, Andre Dawson, won election, and none fell off because their 15-election time limit was up. Dawson got 78 percent of the vote, so if the newbies get around there, the overall strength of the ballot is the same.
I'm not sure if the newbies will get that many votes, but they might. Either way, this looks like a year when some backloggers will go up, but not an across-the-board rising tide.
That said, last year had one of the fewest names/ballot of any BBWAA election ever (more on this later), so you could technically see all backloggers rise even if the newbies replace Dawson's vote.
Guideline No. 3: Comparable candidates
Not all backloggers go up and down the same. If a bunch of comparable candidates hit the ballot at the same time, it can hurt. Call it the Tiant-Lolich rule. They were doing well for themselves in the midst of the BBWAA backlog through 1988. Then, in 1989, Gaylord Perry showed up on the ballot. And Fergie Jenkins. And Jim Kaat. Tiant and Lolich had their votes absolutely crater.
This year, the main new candidates are sluggers from offense-first positions: first baseman Jeff Bagwell and first baseman/designated hitter Rafael Palmeiro. That's a mark against the most similar backloggers: Fred McGriff, Edgar Martinez, and Mark McGwire.
Guideline No. 4: The "over the top!" surge
The players most likely to pick up new voters are the ones with the most votes. I looked at this in depth in a column in September 2008, and the key point is 50 percent. The BBWAA vote works by consensus and once a majority of voters supports a guy, the logs start rolling in his direction.
Guys with a vote percentage in the 50s typically receive a boost of five percent in their votes. Those in the 60s get a six percent pick-me-up, and those between 70 and 74.9 percent get an eight percent boost on average. In fact, in the last half-century there's only been one occasion a player got over 70 percent of the vote and failed to win enshrinement the following year. That was Jim Bunning, who won 74 percent of the vote in 1988. Then, in 1989, he got buried with Tiant and Lolich by the Perry-Jenkins-Kaat landslide.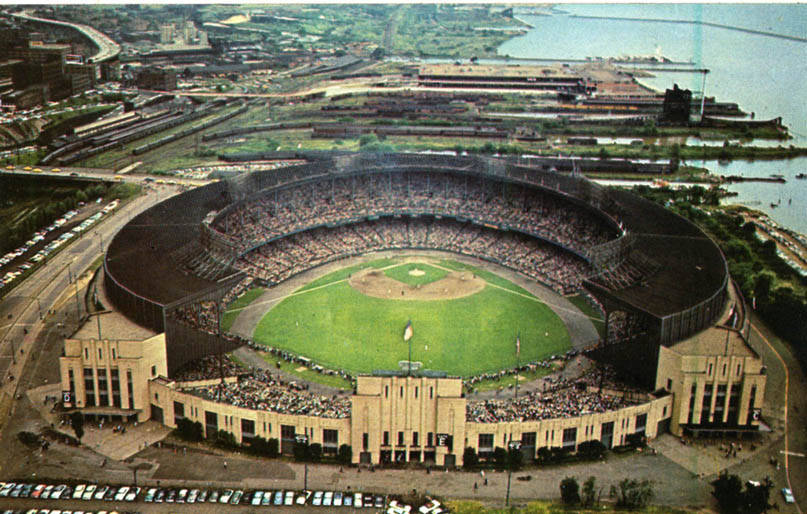 There's no similar landslide, but there are four players who broke 50 percent last year. Jack Morris, in his 11th year on the ballot, finally broke 50 percent, as did 2010 newbie Barry Larkin. Both should go up.
More importantly, Roberto Alomar and Bert Blyleven both broke 70 percent. The odds on both making it are now overwhelmingly strong. To deny either would fly in the face of all precedent.

The wait should be over for sabermetric darling Blyleven this week.
One final note: getting over 50 percent is an insanely good indicator that a player will get in eventually. Even if the BBWAA takes a pass on him, the VC (when it's not voting in old friends and pals) ordinarily votes in the highest ranking guys the BBWAA passed on. In fact, aside from players currently on the ballot, the following is a complete list of those who ever got half the BBWAA vote—even just once—and haven't since been enshrined in Cooperstown:
That's it. All the others went in. Upshot: not only are Alomar and Blyleven great bets to go in this year, but Larkin and Morris have history on their side in the long run.
Guideline No. 5: Primordial conversations
The BBWAA vote is often predictable because there's enough of a history built up to help guide voters. Example: if you look at the New Bill James Historical Abstract, you'll see that the 11 men he ranks as the best second basemen of all-time include: 1) the only nine second basemen the BBWAA ever voted in, 2) Alomar, who should go in this year, and 3) Craig Biggio, who isn't yet eligible. This precedent for what is/is not a HoF second baseman is propelling Alomar in.
If it wasn't for steroids, I'd put Palmeiro at 85 percent, which is right where Dave Winfield, Paul Molitor, and Eddie Murray were.

Palmeiro should be on the outside looking in for the foreseeable future.
That said, some areas have shakier precedent. The Hall is still figuring its way out on relievers and steroid-ers. For 2011, relievers mainly means Lee Smith. He's stuck in the mud. The all-time save leader used to propel his candidacy, but he no longer has it.
With steroids, the only candidate to date has been Mark McGwire, who has had some extremely similar vote totals over the years: 23 percent, 24 percent, 22 percent, 24 percent. That, folks, is a trend.
This year is different. Now McGwire's publicly acknowledged using steroids. Also, the positive-testing Palmeiro appears. My hunch is that McGwire's total will go down, but he'll still be above Palmeiro.
Finally, some talk has surrounded Jeff Bagwell as a steroid taker. He's never been named as one, never tested positive, and there's no solid evidence or even evasive statements before Congress linking him to steroids. But he might be dinged by the power of gossip and innuendo.
Guideline No. 6: Last year on the ballot
These guys receive a bump, averaging three percent. Dave Parker is the only one in his last election.

One last time for Parker to face the BBWAA.
Guideline No. 7: Candidates per ballot
Until the late 1980s, the BBWAA never had fewer than seven names per ballot. Since then, they've never had that many. Last year, 5.67 names appeared per ballot, the seventh-lowest ever (but only the fifth-lowest since 2000).
The returning backlog accounts for 4.89 names/ballot. Technically, then, there's room galore for newbies to appear without hurting the backlog. In reality, it doesn't work that way. Many voters don't like putting too many names on it.
Nowadays, the BBWAA rarely averages over six names per ballot unless there's something especially strong. The 2007 election, when Tony Gwynn and Cal Ripken made their debuts, was the only one of the last five to average over six candidates/ballot.
I can't imagine this year averages more than six names per ballot.
Guideline No. 8: Repoz's BBWAA tallying
Almost all the above rules apply to gauging how backloggers will do. For newbies, the best resource is Repoz's vote tallying mentioned at the outset. I can also rely on my own estimations, but it's nice to have some solid data.
Repoz's tally isn't perfect. For example, last year his sample had Alomar getting 87 percent of the vote. He got 73 percent. That said, you can put one eye on Repoz's method and one eye on your own sense to get a hazy idea how the newbies will do.
One difficulty for me: when I write this article, he doesn't have his tally anywhere near complete, so it's a little extra-shaky for me. He's got 83 ballots in as I submit this article, about two-thirds of last year's full tally. As it stands, Bagwell sits at 39 percent, Larry Walker 16 percent, Palmeiro is just under 10 percent, Brown and Juan Gone both at 3.6 percent, and Johns Franco and Olerud each have one vote.

He has my vote. Damn shame for him it's a non-existent vote.
Guideline No. 9: Beware five percent
If you go under five percent, you fall off the ballot. People who spend a lot of time down there are great bets to fall off eventually. Right now, Harold Baines is the only one way down there, but I'd expect him to survive until the next great deluge of candidates arrive in 2013.
Guideline No. 10: Guidelines ain't rules
I call them guidelines for a reason: none are hard'n'fast and fixed. It's the interplay of the guidelines that determine the election.
PREDICTION TIME
I'm extremely confident I got the in/out calls right for this election. Getting the order right is very tricky, let alone the percentages each candidate will get.
No sense beating around the bush; here's what I think the BBWAA will do (which is not the same thing as ought to do, please note) later this week. For perspective, I'll include the 2009 results:
Player	      2011    2010
Robert Alomar	87	74
Bert Blyleven	80	74
Barry Larkin	61	52
Jack Morris	59	52
Lee Smith	45	47
Tim Raines	36	30
Jeff Bagwell	35	XX
Edgar Martinez	32	36
Alan Trammell	26	22
Fred McGriff	20	22
Dave Parker	18	15
Don Mattingly	16	16
Mark McGwire	15	24
Larry Walker	14	XX
Dale Murphy	13	12
Rafael Palmeiro	10	XX
Harold Baines	 6	 6
Kevin Brown	 5	XX
Others, combined 7	XX
That's 5.85 names per ballot, which sounds about right. It might be a little high.
Alomar and Blyleven are going in. All precedent points in their direction.
For Alomar, the question isn't will he go in, but will he set a record in doing so. Many players have topped 90 percent, but they've all been first-year guys. The highest vote total for a return candidate was Joe DiMaggio, who received 88.8 percent in 1955. Alomar isn't likely to top that though.
Actually, DiMaggio's record non-newbie vote total is entirely a product of era. When he was a candidate, you became eligible after one full year retired, despite the fact that many writers clearly wanted to wait longer than one year to vote on a guy. It wasn't until right after DiMaggio got elected (still only four years after his retirement, before he'd even be eligible now) that the five-year wait and six-year voting period began. Thus there were no first-years elected at all in the 1940s or 1950s, but two in 1962 alone (Bob Feller and Jackie Robinson).
In the modern era of BBWAA voting (since 1962), the best showing by Robin Roberts, who received 86.9 percent of the vote in 1976. Alomar could top that. It helps that he's starting so very close to 75 percent going in.

The question isn't will Alomar go in, but by how much.
In many ways the key for this election is what happens to Barry Larkin and Jack Morris. Whoever ends up on top will lead Hall of Fame discussion next year, in which a very weak crop of newbies emerges. That person will also be in the best position to enter Cooperstown in 2012. That's really key because in 2013 and then again in 2014 an unprecedented deluge of strong candidates arrives. It will be a long, long time until any of the current backloggers gets in once that happens. Next year is Morris' only chance for BBWAA election.
Bagwell's the best candidate of the new crowd, but he has no chance to go in this year. Forget steroid gossip. It's just hard to go in the first year period. It's the nature of the process: over 500 people tallying their ballots individually and then mailing them in. The guys who make it in their first year need a special hook. It could be a big, glossy number: 3,000 hits, 300 wins, 500 homers. It could be a special distinction: best defensive shortstop ever, the ultimate closer, but they need some special hook to separate them from the "average" great candidate. You need something so that you could look at the guy for three seconds and decide he belongs.
Bagwell lacks that hook. He's the modern-day Johnny Mize: he could hit, slug, and draw walks, but he missed all the magic markers, and his career was too short. Bagwell's numbers were better because there was no WWII, and so he'll do better than Mize (who got into Cooperstown via the VC), but he lacks that hook.
Bagwell's candidacy reminds me a bit of Ryne Sandberg and Barry Larkin. They're not similar players, but both were clear Hall of Famers who got nowhere near 75 percent in their first go-around. Instead, they each finished at around 50 percent. If it wasn't for steroids, I'd put the over/under for Bagwell this year at 50 percent. Maybe a little higher, but around there. Toss in evidence-free steroid suspicion, and I have to mark him down a bit.
The good news for Bagwell fans: only twice has anyone debuted as well as I'm predicting for Bagwell and not subsequently made it into Cooperstown. One was Lee Smith, who is not only still on the ballot, but as a reliever the BBWAA doesn't know as much how to handle him. The other is Steve Garvey. They are the only ones to debut higher than 31 percent of the vote and not get in. (Next highest is Luis Tiant at 30.9 percent, then Maury Wills at 30.3 percent, and both of them could be eventual VC picks.)
Check back in two days to see how far off the mark I am.
References & Resources
The results to previous Cooperstown elections are at the Hall of Fame's website. I put them in Excel a few years ago, and have just updated it every year since then.
Plus Repoz's annual tally at BTF is a great help. Plus a lot of fun to follow.