Entering the offseason, the Arizona Diamondbacks had five starting outfielders—Justin Upton, Jason Kubel, Chris Young, Gerardo Parra and Adam Eaton. They had six legitimate starting pitching options—Trevor Cahill, Ian Kennedy, Wade Miley, Pat Corbin, Tyler Skaggs, and Trevor Bauer – with Josh Collmenter hanging around as a possible seventh. They should also have Daniel Hudson coming back at some point in the second half.
Their returning lineup consisted of a top-10 catcher in Miguel Montero, a young, blossoming first baseman in Paul Goldschmidt, a rejuvenated power-hitting second baseman in Aaron Hill, and a third baseman in Chris Johnson who, despite being an average-at-best hitter and a below average fielder, the Diamondbacks are committed to.
As they entered the offseason, the biggest hole on their roster was at shortstop. With a solid bullpen and a GM in Kevin Towers with a knack for finding bullpen arms in his sleep, the Diamondbacks entered this offseason looking to fill one of their few holes, by dealing from a strength.
At least that's what we assumed. At this point, I'm not sure what their plan was.
Let's look at the moves the Diamondbacks have made this winter to see if we can find a logical progression:
—They traded Young in a three-way deal with the Oakland A's and Miami Marlins, acquiring infielder Cliff Pennington and reliever Heath Bell.
—They traded young third baseman Ryan Wheeler to the Rockies for reliever Matt Reynolds, thus committing themselves to Chris Johnson for the immediate future.
—They signed free agent pitcher Brandon McCarthy to a two-year/$15.5 million contract.
—They traded Bauer in another three-way trade with the Cincinnati Reds and Cleveland Indians, getting shortstop prospect Didi Gregorius, reliever Tony Sipp and former prospect Lars Anderson
—They signed outfielder Cody Ross to a three-year/$26 million contract
—They extended the contract of J.J. Putz additional year through the 2014 season.
Those were just the official transactions. During all of this, they fueled the dumpster fire that has become their relationship with star player Justin Upton by attempting to trade him to the Seattle Mariners, one of four teams on his no-trade list, leaving his future with the team uncertain but certainly in doubt.
So for those of you scoring at home, in the past three months, the Diamondbacks, who should have been trading from a position of strength in the outfield and their starting rotation to fill a hole at shortstop, traded a quality outfielder and a top pitching prospect for a pair of shortstops who will both be below league average in 2013, only to then go out and replace the players they traded with expensive free agents, despite still having cheaper in-house options.
In theory, the Diamondbacks traded from a position of strength (outfield) to help fill a weakness (shortstop) by flipping Young for Pennington. The problem is that Pennington is just a little more than half the player that Chris Young is (7.5 WAR from 2009-12 compared to 12.4 for Young). The Diamondbacks also got [stuck with?] Heath Bell.
Young was the Diamondbacks' best trade chip of the offseason and they turned him into a shortstop who, in an optimistic world, will be a two-win player for them next season and an expensive bullpen pitcher who may not bounce back. Whether because they don't fully believe in Pennington or for some other reason, they then flipped their top pitching prospect (and top-10 pitching prospect in the game) in Bauer for another shortstop. Do they already not trust Pennington? If they were going to spend Bauer to get Gregorius, why waste Young getting Pennington?
The Diamondbacks entered the offseason with only one glaring hole and two areas of surplus to work from, yet despite their moves, they appear to still be without an average major league shortstop for the 2013 season.
I will grant that there weren't an abundance of shortstop options readily available, nor are there an abundance of strong shortstops around the league or teams willing to part with them, but pitching depth and true center fielders are two pretty strong bargaining chips and the Diamondbacks had both.
The signing of McCarthy is puzzling. Don't get me wrong, I like McCarthy. But unless their plan was to then flip Cahill or Kennedy for a proven major league shortstop (like J.J. Hardy or Asdrubal Cabrera, for example) then it doesn't make sense.
The signing of Ross is downright bizarre. Trading away Chris Young opened up room in the outfield for rookie Adam Eaton, but instead of trying to get production from an inexpensive option, the Diamondbacks gave $26 million to a player who should essentially be in a platoon.
Then, the Diamondbacks gave Putz, who turns 36 before this season, an additional year on his contract, guaranteeing him money through 2014, despite the presence of David Hernandez and Bell. I don't know if Bell is going to return to his old San Diego form, but the Diamondbacks have to believe he will or taking on his contract immediately shoots to the top of the list of most illogical things they've done.
If they believe Bell is going to return to form, why guarantee Putz's contract? Why not let it play out this season and see how both he and Bell do? And most importantly, why not just let the incredibly effective Hernandez, who has largely the same basic and peripheral numbers as Putz, close after this season? If anything, Hernandez's 2012 season, backing up his strong 2011 performance, should have made Putz expendable for a team with a limited budget that can't afford to pay one, let alone two, high-priced closers.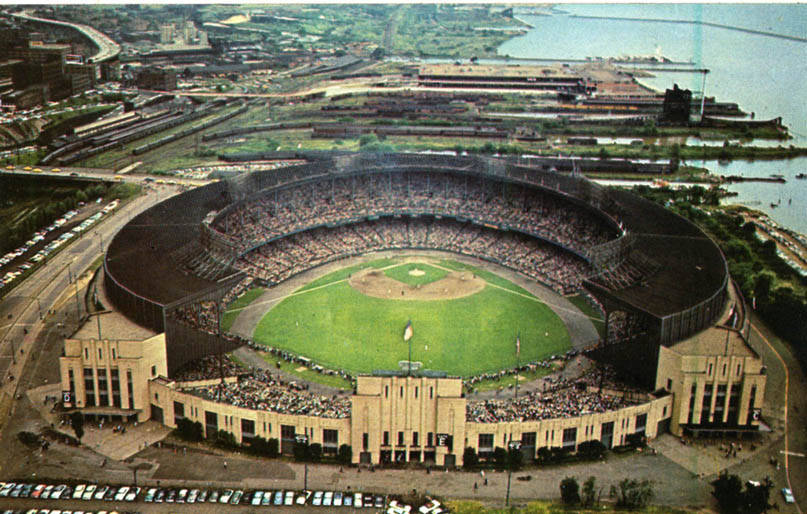 And to top it off, there's this rumor, which doesn't appear to have any traction, luckily enough for the Diamondbacks.
It looks like they have now forced their own hand into having to trade Upton before the season begins. The proposed deal that Upton shot down had the Diamondbacks getting prospects back in return for their star, and unless the beaten-to-death-and-not-going-to-happen Upton-for-Elvis Andrus rumor ever comes true, it looks like the Diamondbacks are going to go into the 2013 season without Upton, but with Pennington/Gregorius as their shortstop combination.
The offense is still good, but not great. The starting pitching is deep but young, and the bullpen has the typical assortment of Kevin Towers arms that should make it a strength. But the 2013 Diamondbacks look, in large part, very much like the 2012 version that was a .500 team and missed out on the playoffs. Meanwhile, the Giants haven't gone anywhere and the Dodgers spent about a billion dollars getting better.
The Diamondbacks had an opportunity to make a few specific moves to fill a few specific holes this offseason, but instead made one arbitrary move after another in a disjointed attempt to add talent without addressing the specific needs of their team.
References & Resources
http://www.mlbtraderumors.com/2013/01/diamondbacks-interested-in-rick-porcello.html
http://www.mlbtraderumors.com/2013/01/justin-upton-rejects-trade-to-mariners.html