Jake Peavy, dealt to the Red Sox in one of the few swaps made at the non-waiver trade deadline, made a successful debut in Boston on Saturday night, to great acclaim from fans, teammates, and front office-types. The big right-hander surrendered only two runs on four hits over seven-plus innings, and left to a standing ovation from the adoring Fenway faithful.
After the game, Peavy's "raw, competitive spirit" was praised by his new manager, John Farrell. Fellow starter Jon Lester lauded Peavy's "fire" and the "wanting to win" he would bring to the club (whatever that means). The crowd certainly approved of all of Peavy's fist-pumping on the mound.
Perhaps we can take a moment to explore whether Jake Peavy is what Red Sox Nation seems to think he is.
Peavy has had one of the more interesting careers of anyone in baseball. Frankly, at this point, he barely resembles the hard thrower who dominated the National League as a 23-year old with San Diego. That kid was often dazzling, winning a Cy Young Award and leading the league in strikeouts and ERA twice, all by the age of 26. From 2004 to 2008, Peavy won 64 games with a 2.95 ERA and a 133 ERA+ while striking out nearly 10 batters per nine innings.
Only one way to look at those numbers, friends and neighbors: Peavy was among the best in baseball.
In 2009, Peavy was traded to the White Sox and less than a year later, he had suffered a detached latissimus dorsi muscle in his back and underwent an experimental surgery in mid-July 2010 that kept him out until May 11, 2011.
That 2011 season was the worst of his career to that point, at least on the surface. Peavy only threw 111.2 innings, going 7-7 with a 4.92 ERA (88 ERA+); on the other hand, his xFIP of 3.52 showed that Peavy had pitched somewhat better than it appeared, and he did post 3.1 wins above replacement. Providing another data point for the argument that ERA doesn't tell a complete story, Peavy seemed to be back on his game in 2012, with a 3.37 ERA in 219 innings and a spot on the American League All-Star team, despite the fact that his xFIP was actually worse than the previous year, at 3.99.
During the first half of 2013, at age 32, Peavy has been almost exactly a league-average pitcher. In fact, his ERA+ for Chicago was precisely 100, and he has accumulated 1.3 fWAR, which ranks 40th among qualified pitchers in the majors.
So we've established that Jake Peavy isn't bad, but he isn't the same pitcher who posted a 5.9 fWAR, with a 19-6 record, 2.54 ERA, 158 ERA+, and a league-leading 9.7 strikeouts per nine, as a precocious 26-year old. What's the difference in that Peavy and this one?
First, Peavy's velocity has taken a dip since the surgery, as you might imagine. His average fastball is 90.6 mph this season, which is about 2 mph slower than it was during Peavy's heyday. As a result, he has had to change his approach.
During the good ol' days, Peavy was primarily a fastball/change-up pitcher (with a healthy dose of sliders thrown in for good measure). This season, Peavy has almost completely abandoned his slider, and though he continues to throw a lot of fastballs, he has relied much more heavily on his cutter and curveball. It isn't a stretch to say that Peavy has become a smarter pitcher, since his stuff isn't what it used to be.
The result is that Peavy has become an extreme fly ball pitcher. So far in 2013, his FB rate is is 47.1 percent, which is the highest rate of his career, by far. Given Fenway Park's reputation as a hitter's haven, that should make Red Sox fans concerned, right?
Well, maybe not. It turns out that Fenway and Chicago's US Cellular Field have surprisingly similar park factors, with one significant caveat: Fenway Park permits fewer homers than US Cellular. If Peavy can keep a couple more balls in the ballpark (thank you, Monster), that's a good thing.
There are other reasons for optimism, if you are a BoSox fan, and you're looking for such things. First, Peavy's strikeout rates have remained high, despite the change in his pitch selection and stuff. His K/9 this season is 8.59; that doesn't approach the heights Peavy saw early in his career, but it's solid nonetheless.
Even better, Peavy's well-known aversion to throwing anything other than strikes has resulted in ever-improving walk rates. Since returning from the surgery, Peavy has posted BB/9 numbers better than we've ever seen in his career, including a solid 1.97 rate this season.
What does this mean for Boston? Well, Peavy is still a legitimate major league pitcher, even a good one, though he'll never resemble the ace he once was. Certainly, he makes the Red Sox rotation better, and he should benefit from having a better defense behind him than he had in the Windy City. However, if and when Clay Buchholz returns, Peavy will be probably no better than the fourth-best starter on the club, depending upon your opinions of John Lackey and Felix Doubront. (For what it's worth, my opinion of Lackey forces me to concede that Peavy will likely be the No. 3 starter for the Sox down the stretch, though Lackey has been better than Peavy this season by most measures.)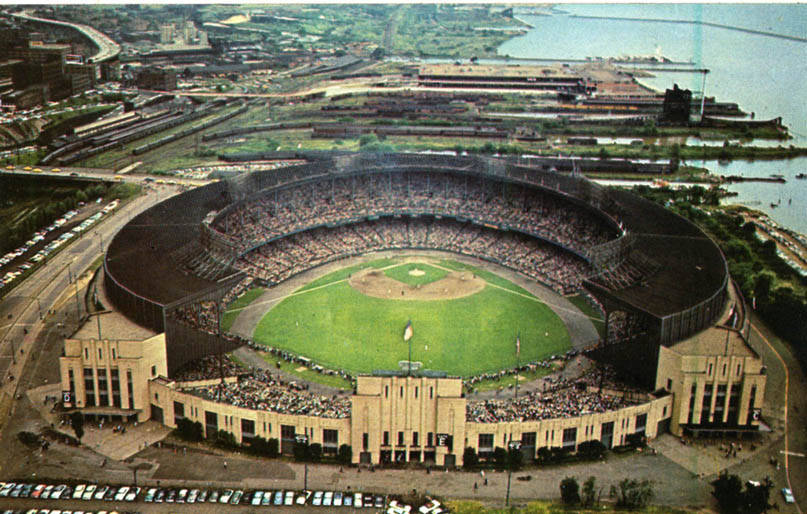 That's not bad, but Peavy isn't Cliff Lee (to mention one name that Boston reportedly considered at the trade deadline). Ultimately, Red Sox fans need to temper their expectations.