In 1952 and 1953, Red Sox manager Lou Boudreau experimented in a handful of games by moving his pitcher out of the ninth spot in the Boston batting order. In 14 of 18 games, the Red Sox pitcher batted sixth:
1952            Pitcher           BOP
April 15        Mel Parnell       7th
May 10          Mickey McDermott  8th
May 11          Mel Parnell       8th
July 27   (G2)  Willard Nixon     6th
July 30         Dick Brodowski    6th
July 31         Ralph Brickner    6th
August 7  (G2)  Willard Nixon     6th
August 9        Mel Parnell       6th
August 11       Sid Hudson        6th

1953            Pitcher           BOP
May 30    (G1)  Mickey McDermott  6th
May 30    (G2)  Willard Nixon     6th
August 22       Mickey McDermott  6th
August 23       Mel Parnell       6th
August 28       Bill Henry        6th
August 29       Mel Parnell       6th
August 30 (G1)  Hal Brown         7th
August 31       Mickey McDermott  6th
September 1     Willard Nixon     6th
The main pitchers were Parnell (five times), Nixon (four) and McDermott (four). Brodowski, Brickner, Hudson, Henry and Brown each did it once.
Those 18 games are the only times in Red Sox history—since Babe Ruth batted in the cleanup spot in 1919—that a Boston pitcher has hit any place other than ninth. (In fact, Ruth is the only pitcher to bat No. 4 for any team in at least 97 years (Baseball Reference has data from 1916-2012). Ruth batted cleanup for the Red Sox 11 times in 1918 and 12 times in 1919.)
In May 1926, Phillies pitcher Jack Bentley batted fifth three times, but he was mainly a first baseman that season (56 games at first and only eight as a pitcher). Pitcher Johnny Lindell of the Pirates batted fifth twice in 1953.
Pitchers have hit sixth in batting order only 19 times since 1919, and Boudreau's choices account for 14 of the 19. (One of the other five was the legendary Senators fireballer, Walter Johnson.) Starting pitchers have batted seventh 58 times since 1916. Dontrelle Willis of the Marlins—the only pitcher to do it since 1973—did it twice late in the 2005 season.
During spring training in 1952, Austen Lake of the Boston Evening American wrote that Boudreau "has a high brain polish and the ability to improvise". Lake said that Boudreau's "elastic mind" allows him to "mak[e] the best use of the materials at hand" rather than resorting to "the mouldy orthodoxies" of the game. The Sporting News (April 2) agreed, noting that "Boston's young, resourceful manager is no slavish follower of the so-called 'book.' He does his own thinking. He doesn't let Abner Doubleday do it for him."
Two weeks later, The Sporting News (April 16) offered a fuller explanation of Boudreau's thinking, and his plan to move Ted Williams up from the No. 3 spot:
To get Williams up to the plate more often, Lou moved him up to second in the batting order [in some spring training games]. Then, to give Williams some runners to drive in after his first time at bat, Boudreau had his pitcher hit seventh.

The hitter in the No. 8 and No. 9 slots became, for practical purposes, the No. 1 and No. 2 hitters.

Over his first 15 games, Boudreau found that the man hitting in the No. 2 slot batted only twice more than if he had hit No. 3—which was Williams' former place in the batting order. But for an entire season of 154 games, it is necessary to multiply those two extra times by 10—and Williams would be likely to bat at least 20 extra times a season as a result of the change.

However, Boudreau abandoned the Williams move when he found that his No. 8 and No. 9 hitters—usually (Billy) Goodman and Gus Niarhos—weren't getting on as much as Dom DiMaggio and Johnny Pesky, at No. 1 and No. 2, in the orthodox batting order.

But from his experiment, Boudreau retained one slight change. He now has hit better-hitting pitchers bat in the No. 8 slot. When Willard Nixon, Mel Parnell or Maurice McDermott are pitching, they hit in the eighth slot—with Niarhos batting ninth.
The Sporting News wrote that:
Some of the other managers, both in the American and National leagues, yelled loud in protest. Without going into the merits or weaknesses of Boudreau's arguments in favor of this strange experiment, it is safe to say that no training camp innovation of modern times caused so much comment, almost all of it critical.
Boudreau had to be resourceful. Williams ended up starting only two games in 1952—and he batted third both times. He left the Red Sox at the end of April for the Marines, and missed most of the 1952 and 1953 seasons while flying combat missions in Korea. (Williams did bat second for one game in 1953 and for 55 games in August and September 1954. Boudreau was still the Red Sox manager at that time.)
Boudreau had three rookies in his Opening Day lineup: second baseman Ted Lepcio, who was replacing Bobby Doerr, who had retired after 14 seasons; shortstop Jimmy Piersall; and right fielder Faye Throneberry. Johnny Pesky moved from shortstop to third base, to cover for Vern Stephens, who was coming back from a serious leg injury. However, after hitting only .149 through the end of May, Pesky was traded to Detroit on June 3.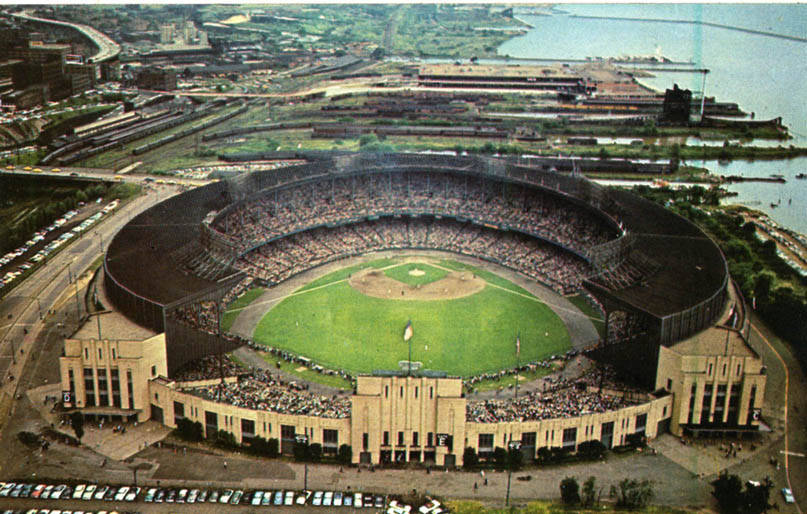 In mid-August, The Sporting News reported Boudreau was holding the "patchwork" team together with "bailing wire and an extraordinary job of master-minding". Boston sportswriter Al Hirshberg said the Red Sox "have been living on desperation moves throughout the 1952 season." Boston finished the year in sixth place (out of eight teams), with a 76-78 record.
Boston was without Williams for most of 1953, as well. He returned to the team and pinch-hit on Aug. 6 and made his first start on Aug. 16. In 91 at-bats, Williams batted .407. There were similar shifts in the Red Sox defensive alignment. Piersall had suffered a "nervous breakdown" the previous year, and was now the full-time right fielder. Rookie Milt Bolling was the shortstop and George Kell, who had come over from the Tigers in the Pesky trade, was at third. The Red Sox improved to 84-69, and finished fourth.
Here is a look at the 18 games:
April 15, 1952: Opening Day at Washington. Parnell—who finished the 1951 season with a .309 average—bats seventh, and draws a walk in four plate appearances. The lefty also pitches a three-hitter, going the distance and shutting the Senators out 3-0. Boudreau tells the press that while he has abandoned his plan to bat Ted Williams second, he will continue having his "hitting pitchers" higher in the order. However, it will be another 21 games until that actually happens again.
May 10, 1952: McDermott—batting eighth—smacks a three-run homer in the second inning, giving himself an early 3-1 lead. He has a rough day on the mound, however, allowing seven runs in 5.1 innings (and throwing 129 pitches) as the Yankees win a Saturday afternoon rout at Fenway, 18-3, that lasts a lengthy 3:35. The Globe's Clif Keane writes that the Red Sox are "humbled, humiliated and horrored."
May 11, 1952: Parnell is in the eighth spot the following day. He goes 0-for-3, and loses to New York 1-0. Allie Reynolds wins the duel, giving up two hits and not walking anyone.
July 27, 1952: Nixon bats sixth, collecting a single and two RBI, as Boston snaps a four-game losing streak with a 9-3 win over the St. Louis Browns in the second game of a doubleheader. Nixon also pitches seven innings for the victory.
After losing to Cleveland on July 29, Boudreau is annoyed at the team's inability to bring runners home from third base. He says the only thing to do "is shake up the batting order. Maybe I'll use Goodman as lead-off batter. Then I might move (pitcher) Dick Brodowski to fifth or sixth in the order. But let me sleep on it before we make anything definite. There'll be some kind of a change, though."
With the Red Sox missing the batting thump of Williams and Stephens, Daily American writer Bob Holbrook says "a less calm man than Boudreau would have pulled out his hair by now after watching the runners get into scoring position and then rot there."
July 30, 1952: After a night's rest, Boudreau makes good on his idea. Brodowski hits sixth, and singles in two trips. He pitches five innings as the Red Sox hold on to defeat Bob Feller, 5-4.
July 31, 1952: Ralph Brickner hits sixth and he goes 1-for-1. It is a tight game until the bottom of the eighth inning, when Cleveland scores six times, grabbing an 8-2 victory.
Aug. 7, 1952: In the first of three consecutive games, Boudreau puts his pitcher in the sixth spot, followed by rookie first baseman Dick Gernert, catcher Sammy White and shortstop Johnny Lipon. Nixon lasts only 4.1 innings on the hill, but Boston beats the Philadelphia A's 8-4. Nixon is 1-for-3, with an RBI and a run scored.
August 9, 1952: The Red Sox travel to New York. With the score tied 1-1, Parnell walks the first two Yankees to begin the bottom of the ninth inning (his sixth and seventh free passes of the day). Reliever Al Benton puts out the fire, and then watches as Gernert and Dom DiMaggio hit solo home runs off Johnny Sain in the 10th for a 3-1 Boston victory. Parnell goes 0-for-3.
The American of Aug. 11 quotes Yankees manager Casey Stengel:
… batting his pitcher sixth. That's a good idea. If he's losing, it doesn't matter. He can pull him out of there for a pinch hitter. If he's winning, it doesn't make any difference where the pitcher's batting. And he's got a couple of pitchers who can hit the ball once in a while, so it might help him.
Boudreau will do it only once more this season, however.
Aug. 11, 1952: Sid Hudson is the man in the sixth spot, and he ends the day 0-for-1 and with four innings pitched. New York's Reynolds is (once again) untouchable, pitching a two-hitter and winning easily, 7-0.
All nine instances of the pitcher hitting out of the ninth spot in 1953—seven of which occurred during a late-season road trip—happened on the road.
May 30, 1953: Before the Saturday doubleheader in the nation's capital, Washington manager Bucky Harris says, "The Red Sox have a lineup today which may not beat you, but it's going to confuse you." McDermott (who began the day hitting .409—9 for-22) hits sixth in the first game, going 0-for-3 as fourth-place Boston beats the Senators 4-3.
May 30, 1953: In the nightcap, Nixon bats sixth. He goes 2-for-4, reaching base three times. Washington earns a split with a 2-1 win, beating Nixon with an unearned run in the bottom of the ninth.
Aug. 22, 1953: McDermott goes 1-for-3 from the six-hole as a three-run rally in the seventh inning carries the Red Sox to a 4-3 win over Washington. The Senators outhit the Red Sox 12-5.
Aug. 23, 1953: Parnell hits sixth and singles and doubles against the Senators in four trips; he also scores a run. He allows one earned run in seven innings, but is not involved in the decision. Boston scores a run in the top of the ninth and wins 5-4, sweeping the three-game series.
Aug. 28, 1953: Bill Henry hits sixth (1-for-4) and pitches a complete game, as Boston edges past the White Sox 4-3.
Aug. 29, 1953: Parnell hits sixth, and goes 0-for-3. He also loses to the White Sox 5-1. Boston manages only four hits off Connie Johnson and Virgil Trucks.
Aug. 30, 1953: (Game One) Hal Brown bats seventh, and goes 0-for-2. He pitches only 4.2 innings as Boston loses to Cleveland 6-5.
August 31, 1953: McDermott goes 1-for-4, with an RBI, from the sixth spot. Williams belts a three-run homer in the seventh to give Boston a 5-1 cushion and the Sox hold on to beat Cleveland 6-4.
Sept. 1, 1953: Nixon lasts only 1.1 innings, facing 13 batters, as Cleveland cruises to a 13-3 victory. Batting sixth, he strikes out in his only trip to the plate.