Major League Baseball's 2010 All-Star Game happens July 13, when all the best and brightest stars of the sport will gather at Angel Stadium in Anaheim, California. The American League has won 12 straight decisions. To put that in perspective, the last time the National League won, Bill Clinton was president. That seems like another lifetime ago.
Anyway, all the pregame hype got me thinking: What would a team of fictional All-Stars culled from baseball literature look like? Here's my official and unapologetically subjective starting lineup. But as you'll see, it's not a bad squad—this team could certainly win once in a baker's dozen.
Catcher: Bruce Pearson, New York Mammoths (from Bang the Drum Slowly
by Mark Harris).
Plenty of fine candidates don the tools of ignorance, but my vote goes to Pearson, a World War II vet and the sentimental fan favorite. I mean, c'mon. He's suffering from an incurable disease. How can he not get the starting nod? "Here was a boy that could belt the ball a mile and run like a deer and throw like a rifle, one of the nicest arms in baseball, bar none, if only he didn't have to stop and think … never a natural but always a powerful promise." Although his defense is an afterthought, "he hit solid and he hit steady, .265 or .270, a little one way and a little the other … pushing a good many drives into the opposite field."
First Base: "Big" John Baal, Ruppert Mundys (from The Great American Novel
by Philip Roth).
This left-handed masher is said "never to have hit a homer sober in his life." He served two years in prison on a gambling rap. While incarcerated at Sing Sing, he played ball, and earned the nickname "the Babe Ruth of the Big House." Holds the record for longest outs hit in a single season. "Christ, he clouted that ball so high that at its zenith it passed clear out of sight—but as for distance, he just could not get it to go all the way, unless he was pickled." The son of a notorious spitball pitcher, "by the time he was old enough to leave Nicaragua to go out and take his vengeance on the world, it was like nothing for him to lay into a ball that was both white and dry. Oh, what an immortal he might have been, if only he did not have the morals of someone raised in the primordial slime!"
Second Base: Bobby Russell, Brooklyn Dodgers (from Keystone Kids
by John R. Tunis).
The first man dressed in the morning and the last man dressed in the afternoon, he's one of the team's few role models. He's also a wizard with the glove. "Bob was darting here and there, like an insect, stopping hot ones behind the bag and then racing out to steal hits between his position and first base. When the big behemoths came roaring down the basepaths, looking as they crashed in like human locomotives, Bob never gave an inch; in fact, he even went out to meet them."
Third Base: Charlie Banks, New York Giants (Last Days of Summer
by Steve Kluger).
The New York governor called this Wisconsin native "America's Secret Arsenal." Banks, a right-hander, hit .369 over three minor-league seasons and won the A.G. Spaulding Cup. Temperamental, he uses his fists "whenever anybody gives me lip or such other good reasons." Although he carries an iron glove at third, he hit .339 in his first full big-league season with 38 homers and 143 runs scored. Considered the "new Roger Bresnahan" by many, the Roper Poll (published in Time magazine) named him one of the "Five Most Admired Men and Women of 1940" along with President and Mrs. Roosevelt, Ginger Rogers and … Jesus Christ.
Shortstop: Spike Russell, Brooklyn Dodgers (from Keystone Kids
by John R. Tunis).
With Bobby Russell manning second, I'm obligated to complete the keystone combination and put his brother Spike at short. "A dandy fielder with a fine pair of hands," he's "tall and lanky and quick, he's as fast or faster getting back for the short ones as anyone in the league." Although never a "tremendous power-house at the plate," he makes "the tough ones look easy." Also, he's a player-manager, and when was the last time you saw one of those? The '80s? What my middle-infield lacks in hitting prowess, they more than make up for in Runs Saved.
Left Field: Roy Hobbs, New York Knights (from The Natural
by Bernard Malamud).
I'm going with post-gunshot Hobbs here, the outfielder, as opposed to the dazzling pre-gunshot pitcher. One of the finest left fielders in the game, "Roy ran them down well … . His throwing was quick, strong, and bull's eye." He's no slouch as a hitter either, literally hitting the cover off the ball early on. "He stood at the plate lean and loose, right-handed with an open stance, knees relaxed and shoulders squared. The bat he held in a curious position, lifted slightly above his head as if prepared to beat a rattlesnake to death, but it didn't harm his smooth stride into the pitch, nor the easy way he met the ball and slashed it out with a flick of the wrists … spraying them to all fields. He was … a natural, though somewhat less than perfect because he sometimes hit at bad ones."
Center Field: Joe Hardy, Washington Senators (from The Year the Yankees Lost the Pennant
by Douglass Wallop).
One of two right fielders on the squad, he'll slide over to roam center field for the mid-summer classic. I think he can handle it: He's got Satan looking out for him. The 21-year-old Hardy, "whose name was a headline and a household word throughout the length and breadth of the land," hits left-handed. After he puts on a second half for the record books, the sportswriters are ready to carve his name in Cooperstown.
Right Field: Jay "Chief" Alcazar, Cleveland Indians (from The Entitled: A Tale of Modern Baseball
by Frank Deford).
The beguiling and enigmatic Alcazar has a left-handed swing that's "prettier than a pair of tits." A true five-tool talent, he went first in the amateur draft and won the Rookie of the Year Award, hitting .331 with 36 homers and 122 RBI. By the time he was 25, he was the best player in baseball. "What Alcazar did, before every pitch, just as he got ready, he took his bottom hand, the right one, off the bat, and kind of reached out toward the mound, opening his hand wide, almost as if he was grabbing a fistful of air. Then, just as quickly, he would bring the hand back on the bat—set, ready to hit. He'd always done that. It was just his way of getting set, but the first time anyone saw it, it looked almost as if he was gesturing like some punk boxer—come on, bring it on, he seemed to be saying."
Starting Pitcher: Billy Chapel, Hawks (from For Love of the Game
by Michael Shaara).
Chapel, "one of the grand old men of baseball," gets the start as a tribute to his 17-year, Hall of Fame career, all played for the same team. Now 37, "…he did not waste pitches: He was economical. He seldom hit anybody with a pitch; his control was too good for that. He threw directly overhead and he was a tall man coming down off the mound so his blazing speed was speeding downhill, and yet sometimes floated, seemed to suddenly rise. He could throw almost anything—not the knuckleball—and there had been a scientific study of the big curve he sometimes threw which was described as moving along then 'suddenly rolling off a table.' He almost never threw at the same speed twice in a row … and every few innings would switch to sidearm, to a frightening fastball that was coming from a different direction."
And rounding out the bullpen…
Sidd Finch, New York Mets (from The Curious Case of Sidd Finch
by George Plimpton). Looking for a closer? Finch throws 150 mph. 'Nuff said.
Denny "The Freak" Granville, Chicago Cubs (from The Man With Two Arms
by Billy Lombardo). This ambidextrous, clairvoyant fireballer makes bullpen specialists like LOOGYS a thing of the past.
Whitaker "Rube" Hurtle, Worcester (from The Rube by Zane Grey). Throws a shoulder-high straight ball, a jump ball, an unhittable drop, and a wide-sweeping outcurve "wide as the blade of a mowing scythe." Oh, and he hasn't lost "a gol-darned game this summer."
Jack Keefe, Chicago White Sox (from You Know Me Al
by Ring Lardner). Supremely confident but also a bit of a hypochondriac, Keefe complements his fastball with a spitter…or maybe it's the other way around.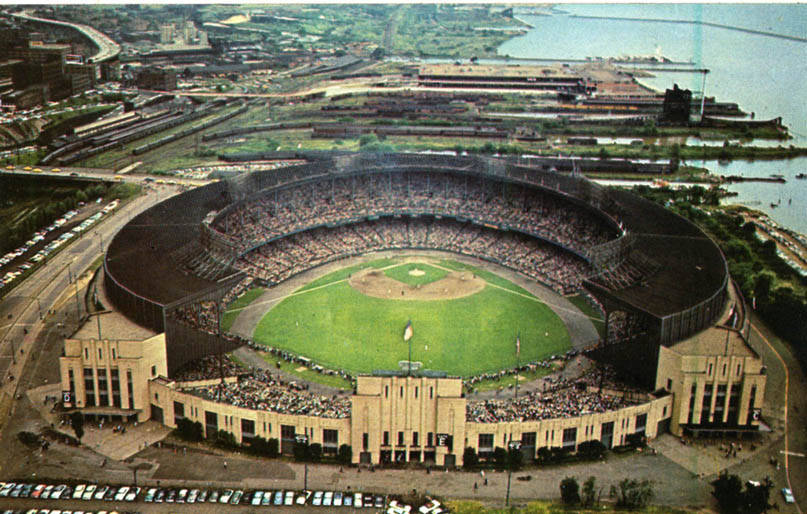 Gil Gamesh, Ruppert Mundys (from The Great American Novel
by Philip Roth). Hasn't given up more than two runs in any start all year; never wastes a pitch "unless it was to throw a ball at a batter's head."
Henry "The Author" Wiggen (from The Southpaw
by Mark Harris). This studious left-hander won 26 games in 1952.
While my fictitious, literary All-Star team shows some serious deficiencies of character and charm (I've rostered quite a few heavy drinkers, and more than one alleged felon), and comes with its own built-in gaggle of femme-fatal groupies, I think this team can play. I might need defensive replacements at catcher and third base in the later innings, but my bullpen is so strong they can make any contest a six-inning game. And nothing helps team chemistry like winning. Still, with these combustible personalities and all the scandals brewing, player-manager Spike Russell has his hands full.