"Well, I can either blow Coors Field up or move the team." – Bug Selig quoted in the New York Times on 6/14/2005 in response to an owner upset with a run-filled visit to Coors Field
As a fan who moved to Colorado Springs over the winter, the topic of playing at altitude has been more and more on my mind. On my blog I've written a few articles over the past couple months on the subject including an analysis of the idea that there is hangover effect on pitchers, a hangover effect on hitters, an altitude bias prevalent in the Rockies organization, the humidor issue, and the recent New York Times article on the Rockies outlook and playing in Coors Field.
In the latter of those posts I referenced a study done by Pete Palmer and John Thorn that was published in their 1984 book The Hidden Game of Baseball. In chapter 12 they talked about extreme teams and what it takes to win championships in extreme environments, defined as a ballpark with a Batter Park Factor (BPF) of at least 110 or a Pitcher Park Factor (PPF) of 90 or less. Remember that park factors above 100 are good for hitters and below 100 are good for pitchers. Basically, their point was that if history is any guide, to win in these conditions an organization should look to construct a team with the attribute that their ballparks hinders. In a hitter's park go for pitching, and in a pitcher's park go for hitting. Here is their conclusion from chapter 12.
"Yet to win a pennant with an extreme Park Factor, a team must construct its talent to take maximum advantage of what its home park hinders, not what it helps….A team whose home park favors hitters to an extent 10 percent above average (PF 110) or more cannot have a won-lost record 10 percentage above average at home and win a pennant – at least it has never been done by any of the 94 teams which have played in hitters' parks. So for such a team to win a pennant, it must (a) have exceptional pitching and (b) win big on the road. The 14 pennant winners from hitters' parks have produced 11 league-leading pitching staffs and have played .627 on the road – 170 points, or 37 percent, above average…A team whose home park favors pitchers…likewise must construct its team around its batting in order to win a pennant, but may not find it as necessary to excel on the road."
Here on the front range I'm constantly hearing sports talk radio callers and even some more sophisticated fans saying just the opposite. The feeling here is that the Rockies should load up on offense and simply drown their opponents in a sea of runs at home and then try and tread water on the road. Since Palmer and Thorn's view has been the prevailing wisdom for almost 20 years among the sabermetric (now fashionably called the "performance analysis") crowd, I wanted to take a quick look to see if I could reproduce and update their conclusion.
In order to do so I used the most recent version of the Lahman database. The first problem I ran into, however, was that when I ran a query to search for teams playing in extreme environments that had made the post season (defined as finishing first in their league or division or garnering the wild card), I found only thirteen teams in the history of baseball. These included teams from both the American Association (1882-1891) and the Federal League (1914-15). In the original study Palmer and Thorn had found fifteen post season teams in extreme hitter's parks and five in pitcher's parks. Something was amiss.
In looking at their source data included in chapter 12, it's obvious that Palmer and Thorn used single-season park factors while the park factors in the Lahman database are calculated based on a three-year weighted average. Using multi-year park factors smoothes out the extremes and so there won't be as many teams with park factors plus or minus 10%. Most analysts now agree that multi-year park factors provide a better context in which to evaluate performance since single-year factors fluctuate widely.
In order to account for this, I re-ran my query looking for teams with a BPF of greater than or equal to 108 or a PPF of 92 or lower in order to try and include most of these teams. I also excluded the American Association and Federal League and looked only at years since 1901, as did Palmer and Thorn. This yielded 28 post season teams ranging from the 1909 Pittsburg Pirates who won 110 games in Forbes Field with a BPF of 108 to the 2002 San Francisco Giants who won 95 games in PacBell Park with a PPF of 92. Of those, 18 played in pitcher-friendly environments while 10 played in hitter friendly parks.
In order to measure the makeup of these teams and make a determination as to what their strength was, I first calculated their OPS and ERA taking their park factors into account like so:
OPS/PF = OPS / (BPF/1000)
ERA/PF = ERA / (PPF/1000)
I then ranked each team in their league in both categories and compared the rankings (yes, I'm aware that dividing by the square root of the park factor is technically more accurate). I marked teams with a higher ranking in OPS/PF as offensive teams, while I placed teams that ranked higher in ERA/PF into the pitching category. In their original study Palmer and Thorn used park-adjusted Linear Weights (batting and pitching runs) in order to rank the teams.
What I found was that of the 18 post season teams in pitcher-friendly parks, 13 had an OPS/PF ranking equal to or higher than their ERA/PF in their league, while only five ranked higher in ERA/PF. In fact, ten of those teams ranked first in OPS/PF in their league and could therefore be acknowledged as the best offensive team in the league. In other words, as Palmer and Thorn found, teams in parks that favored pitchers tended to win with hitting. Four of the five exceptions are the Dodgers of 1965, 1966, 1995, and 1996.
All of those teams were better pitching teams than hitting teams, with the 1996 Dodgers being the most extreme when they ranked 10th in the league in OPS/PF and 3rd in pitching on their way to winning 90 games. Could there be something about Chavez Ravine or the Dodger organization (outside of Koufax and Drysdale of course) that excludes them? Of the 10 teams that won in extreme hitter's parks, seven ranked equal to or higher in ERA/PF than OPS/PF, with two of those teams leading the league in ERA/PF and three others coming in second. Once again this seems to confirm Palmer and Thorn's general conclusion albeit a bit less strongly—teams in hitter's parks tend to win with pitching.
More generally, no team in a hitter's park that went to post season finished in the lower half of their league in pitching. In fact, outside of the 1975 Red Sox who finished fifth in a twelve-team league, none of the teams finished below the upper third in their league. Interestingly, the 1995 Rockies are among the teams in hitter's parks that made the post season. In their only year of post-season play, the Rox finished 6th in OPS/PF but 3rd in ERA/PF in a fourteen-team league.
Contrary to Palmer and Thorn, however, the extreme teams in hitter's parks did not excel on the road to the same extent. Both sets of teams did play very well on the road with the teams in pitcher's parks at .548 and those in hitter's parks a little better at .562—both about 10% better than the historical norm for road teams. They did the same at home, however, at .649 and .651, respectively, which is around 10% better than the historical norm of .540.
One other aspect of this study that was interesting concerned the ratio of teams in extreme parks. Overall there were 2,076 teams in the study and 322 teams that made the post season—15.5% of all teams. Of those 2,000+ teams, 163 were teams that played in extreme environments. Since we had 28 winners, extreme teams won at the slightly higher rate of 17.2%. Of the 163 extreme teams, 100 were located in hitter's parks while just 63 were located in pitcher's parks. Even so, 18, or 28.6%, of teams in pitcher parks went to the post season while only 10% of teams from hitter's parks did likewise.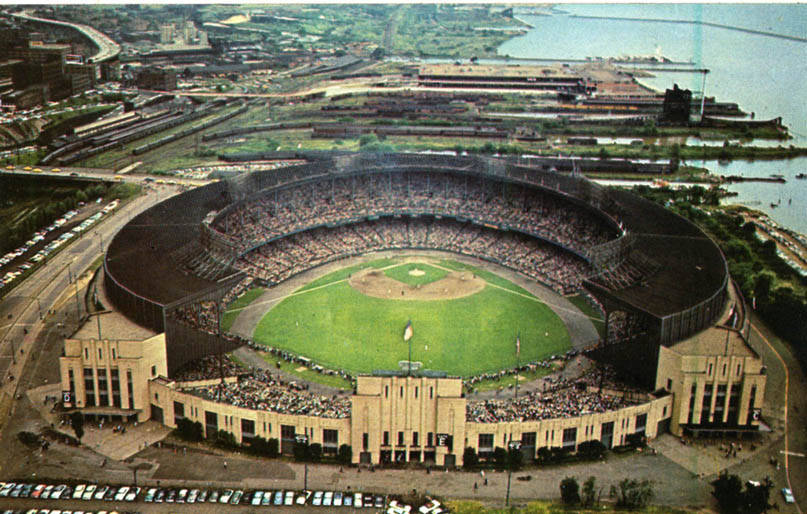 At first glance it would appear that this implies that winning in extreme hitter's parks is inherently more difficult while playing in a pitcher's park eases the burden. Even discounting the Dodgers, teams in pitchers environments still win twice as often (20% to 10%). While I don't discount that idea, it should be noted that this is a fairly small sample and appears to be in contradiction to Palmer and Thorn's study where only five post-season teams were from extreme pitcher's parks while fourteen were from hitter's parks.
Now of course the argument can be made (as some have done) that this analysis doesn't have a bearing on the Rockies since their BPFs (even in the post-humidor era) are about 10% higher than any other team that has ever made the post season in a hitter's park. Only the 1940 Tigers had a BPF as high as 110. It could be the case that such an extreme park rewrites the rules. But given the evidence of 1995, and the fact that in 2000 (the year the Rockies actually had their best ratio of runs scored to runs allowed with a Pythagorean winning percentage equivalent to 87 wins) the team finished 3rd in ERA/PF and 15th in OPS/PF, there seems to be support for Palmer and Thorn's conclusion even at altitude. And on that note, the July 3rd Denver Post ran a story that mentioned the "Monforts (owners Dick and Charlie) say they will spend money to fortify the bullpen this winter". That might make some on the front range a little upset, but I for one am glad to see it.
The entire dataset is shown below for your reference.
Post Season Teams in Pitcher's Parks              Home                 Road
Year  Team OPS+ ERA+ Teams    W    L    Pct     W    L    Pct     W   L    Pct    BPF   PPF
1932  NYA    1    4     8   107   47   .695    62   15   .805    45   32   .584    95    91
1936  NYA    1    2     8    97   92   .513    56   21   .727    41   71   .366    97    92
1952  NYA    2    3     8    95   59   .617    49   28   .636    46   31   .597    94    90
1953  NYA    1    3     8    99   52   .656    50   27   .649    49   25   .662    97    92
1957  ML1    1    3     8    95   59   .617    45   32   .584    50   27   .649    93    90
1958  ML1    1    2     8    92   62   .597    48   29   .623    44   33   .571    92    89
1961  NYA    1    3    10   109   53   .673    65   16   .802    44   37   .543    95    92
1963  LAN    3    3    10    99   63   .611    50   31   .617    49   32   .605    93    92
1965  LAN    6    2    10    97   65   .599    50   31   .617    47   34   .580    93    92
1966  LAN    4    1    10    95   67   .586    53   28   .654    42   39   .519    92    91
1974  OAK    2    1    12    90   72   .556    49   32   .605    41   40   .506    94    92
1980  HOU    1    3    12    93   70   .571    55   26   .679    38   44   .463    92    91
1995  LAN    4    2    14    78   66   .542    39   33   .542    39   33   .542    91    91
1996  LAN   10    3    14    90   72   .556    47   34   .580    43   38   .531    92    91
1998  SDN    5    5    14    98   64   .605    54   27   .667    44   37   .543    91    90
1999  NYA    1    2    14    98   64   .605    48   33   .593    50   31   .617    91    92
2000  SFN    1    8    16    97   65   .599    55   26   .679    42   39   .519    91    92
2002  SFN    1    4    16    95   66   .590    50   31   .617    45   35   .563    91    92
TOTALS     2.6  3.0        1724 1158   .598   925  500   .649   799  658   .548   93.0 91.2
 
Post Season Teams in Hitter's Parks               Home                 Road
Year  Team OPS+ ERA+ Teams    W    L    Pct     W    L    Pct     W   L    Pct    BPF   PPF
1909  PIT    1    2     8   110   42   .724    56   21   .727    54   21   .720    108  105
1940  DET    3    1     8    90   64   .584    50   29   .633    40   35   .533    110  109
1942  STL    2    1     8   106   48   .688    60   17   .779    46   31   .597    108  103
1956  BRO    3    2     8    93   61   .604    52   25   .675    41   36   .532    108  105
1964  SLN    5    3    10    93   69   .574    48   33   .593    45   36   .556    109  108
1967  BOS    1    3    10    92   70   .568    49   32   .605    43   38   .531    108  108
1975  BOS    1    5    12    95   65   .594    47   34   .580    48   31   .608    109  108
1984  CHN    4    4    12    96   65   .596    51   29   .638    45   36   .556    109  109
1995  COL    6    3    14    77   67   .535    44   28   .611    33   39   .458    128  128
2002  ARI    7    2    16    98   64   .605    55   26   .679    43   38   .531    108  107
TOTALS     3.3  2.6         950  615   .607   512  274   .651   438  341   .562  110.5  109