In the beginning of his account of a 1962 spring training game involving the Yankees and the Mets, New York Times writer Louis Effrat, speculated, "Sometime in the distant future there may be an all-New York series between the Mets and the Yankees." Well, time is a relative concept, and whether 38 years is "distant" or not is debatable. In the future, there may well be more such subway series and, if not, at least there is still the annual prospect of interleague play. But Effrat was privileged to be assigned to cover this particular match-up on March 22, 1962, for it was the first contest ever between the Yankees and the Mets.
For the former, it was a game of little consequence. Not so for the latter.
Of course, the first game ever—even an exhibition game—between the two major league teams of the nation's largest city could hardly pass unnoticed. And there were plenty of undercurrents beneath the game itself. Lonnie Burt of the St. Petersburg Times touched on some of them when he wrote, "Teacher vs. pupil. New Yorkers against New Yorkers. Castoffs, fading veterans and raw rookies facing world champions."
Technically, the two teams were both major league, but figuratively, they weren't in the same league. The Yankees had a long, legendary record of success and were coming off one of their best seasons. They had polished off the Cincinnati Reds, none of whom had previous postseason experience, in five games during the 1961 World Series, but the regular season was where they really stood out.
This, after all, was the year of the Mickey Mantle–Roger Maris Maris duel for the home run record. Seven Yankees were in double figures in home runs en route to a team total of 240. The team had won 109 games, only one less than the fabled 1927 Yankees. One can readily imagine Ford Frick standing by with an asterisk at the ready, just waiting for the Yanks to tie or surpass that total. For what it was worth, the Yanks continued their onslaught in spring training, bringing a 10-1 record into their contest with the Mets, having just beaten the Phillies in Clearwater.
The Mets, on the other hand, were a blank slate, a brand new team. They had no track record, other than the games they had played to that point in spring training. Management had taken care to populate the roster with a host of familiar names (Richie Ashburn, Don Zimmer, Charley Neal, Gil Hodges, Frank Thomas), but the team was not expected to hit the ground running.
There was no question that the Mets were a bad team; the only mystery was how bad would they be? And how long would it be before they would be good? Spring training offered few clues, as the Mets held a 5-7 record on the eve of their contest with the Yankees. The day before, however, they had defeated future Hall of Famer Jim Bunning and the Tigers in Lakeland behind the shutout pitching of Ray Daviault, Herb Moford and Charles Moorhead.
What the teams had in common was the dominant figure of Casey Stengel. Perhaps the longest shadow hanging over the Mets-Yankees match-up was the matter of Casey and his dismissal as Yankee skipper five days after the 1960 World Series ended. After a successful (10 pennants in 12 years) career as the Yankee skipper, his "retirement" was announced at a press conference at the Hilton Savoy in New York on Oct. 18, 1960. Yankees co-owner Dan Topping asked, "You are retiring of your own volition, aren't you, Mr. Stengel?" Casey, never known as the shy, retiring type, replied:
Boys, I'm not retiring; I've just been fired…. I commenced winning pennants when I came here, but I didn't commence getting any younger. They told me my services were no longer desired, because they wanted to put in a youth program as an advance way of keeping the club going. I'll never make the mistake of being 70 years old again.
True, the Pirates had beaten the Yankees in the 1960 World Series, but the circumstances were unusual, to say the least. Bill Mazeroski's game-winning home run in the seventh game obscures the fact that the Pirates were actually outplayed by the Yankees, who hit .338 during the seven games and outscored the Pirates, 55-27.
The Yanks set records for most hits, most runs, and highest team batting average in a Series. A similar disparity was evident in the team ERAs: the Yanks compiled a respectable mark of 3.54, the Pirates 7.11. Second baseman Bobby Richardson had 12 RBIs and remains the only Series MVP ever chosen from a losing team.
In a nutshell, the Yanks won three games by lopsided scores, while the Pirates won four squeakers. One wonders if the Yankee top brass was secretly glad the team lost; otherwise, what excuse would there have been for firing Casey?
Even with the World Series loss, the ouster of Stengel was awkward enough. Yankee bosses Topping and Del Webb simply felt he was too old to be a major league manager and, since he had just finished the second year of a two-year contract, it was a good time to make a change. Indeed, two months before he turned 70 on July 30, he had been out of commission with a serious viral infection.
Despite age, infirmity, and the Pittsburgh Pirates, Stengel had one of his best years as a manger in 1960. Coming off a 1959 season that saw the Yanks sink to third place, a mere four games over .500 and 15 games behind the pennant-winning White Sox, Casey's team was not looming large in the preseason prognostications for 1960. Nevertheless, he brought the Yankees home with a 95-57 record, eight games ahead of second-place Baltimore. They finished with a rush, winning 15 in a row at the end of the season and 19 of their last 21, to capture their 25th pennant in 40 years.
For Casey, it was particularly noteworthy, for his 10th pennant tied him for most ever with John McGraw. Other major league teams obviously felt he was not over the hill. Though he had a host of job offers after the 1960 season, he held off until the Mets came calling.
While Casey's dismissal was the subject of controversy, so was that of his boss, George Weiss, also a casualty of the youth movement. The former Yankees general manager, who had hired Stengel after the 1948 season, stepped down two weeks after Casey and was replaced by Roy Hamey. Again, "retirement" was a questionable motive. Like Casey, the 66-year-old Weiss was obviously still very good at what he did. The Sporting News named him Major League Executive of the Year for 1960.
Following the path blazed by Casey, Weiss moved to the Mets. But his status was not as clear cut. As part of his severance package with the Yankees, he could not serve as general manager of any other team. On March 14, 1961, the Mets outfoxed Topping and Webb by hiring Weiss as president, not general manager. Weiss basically had the same duties with the Mets as he had with the Yankees, and he was collecting a yearly fee ($35,000, according to one source; $50,000, according to others) from the Yankees for serving as a "consultant," an arrangement that must have rankled the Yankees owners.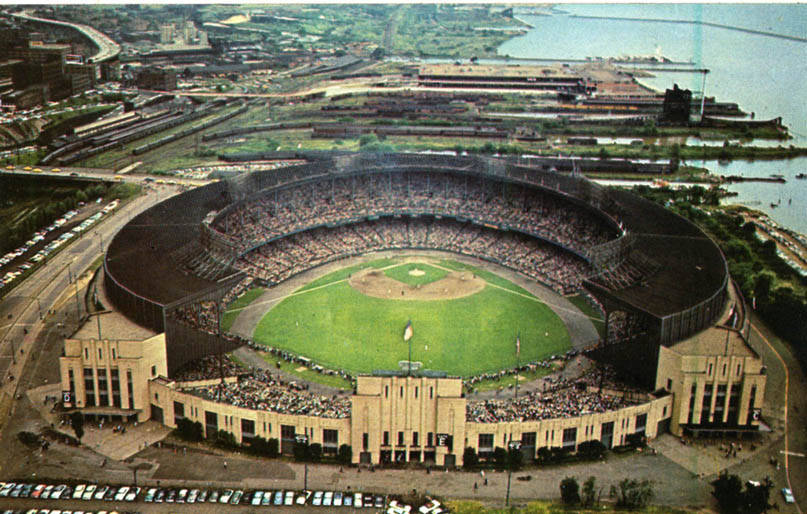 For added controversy, there was the city of St. Petersburg itself, the famed retirement mecca and long-time spring training home of the Yankees, who had just moved to Fort Lauderdale. The Mets set up their inaugural spring training camp in St. Petersburg and many of the locals, who had welcomed the Yankees for 31 years, switched their allegiance to the Mets. Indeed, it was not so radical a transformation, as the Mets, like the Yankees, played exhibition games at Al Lang Field on the downtown waterfront and practiced just north of downtown at Miller Huggins Field (still there today but known as Huggins-Stengel Field), where Babe Ruth himself had once been chased away from his right field position by an errant alligator from nearby Crescent Lake.
For some players, the game was a homecoming in more ways than one. The 1962 Yankees had four players (Terry Stafford, Tom Tresh, Pedro Gonzales, and Jackie Cullen) who had once played for the St. Petersburg Saints of the Florida State League. Rookie Joe Pepitone, whose wife was from St. Petersburg, spent part of the offseason there. Mets infielder Don Zimmer made his home there. In fact, Zimmer was the first player ever to don a Mets uniform. The team called a press conference in St. Petersburg to show off the uniform design and Zimmer was the only candidate for runway model, as he was the only player who lived in the area (he still lives in the nearby beach town of Treasure Island and is a senior adviser for the Tampa Bay Rays).
All of the above would have made for more than enough pregame hype—particularly for an exhibition game—but there were other sideshows worth mentioning. Mets utility man Rod Kanehl was a long-time Yankee farmhand who had once impressed Stengel by jumping over a fence to catch a ball. He had hit .304 with Triple-A Nashville in 1961 and was ready for the big leagues, but the Yankees had no room for him. Surely he would like to shine against the team that had decreed him expendable.
Then there was the matter of the pregame tiff between Roger Maris and Rogers Hornsby, who served as a coach for the Mets during their first year. Hornsby had taken some potshots at Maris in his recently published book "My War With Baseball." Like other commentators, Hornsby duly noted the lighter bats (Maris usually swung a 33 ounce bat; Ruth's was a minimum of 42 ounces) and allegedly livelier balls used in 1961. But then he went too far, at least in Maris's opinion:
He'll never have a big average. Let alone .400. He couldn't hit .400 if he added all his averages together. No matter how many home runs Maris goes on to hit I still don't think he can ever compare with Ruth. Babe had a lifetime batting average of .342….He batted .356 the year he hit those 60 home runs. What'd Maris hit?
They weren't quite fighting words but they were not exactly endearing either. As a result, when a photographer suggested Hornsby go to the Yankees dugout to pose for a picture with the man who had won the American League MVP the previous two seasons and was then the only man other than Babe Ruth to hit more than 60 home runs in a season, Maris busied himself signing autographs and declined the offer to pose.
"Why should I?" Maris told the photographer. "He's done nothing but run me down. Says I can't hit." Maris, who had stopped speaking to sportswriters during his quest for Ruth's record, had generally been cooperative with photographers, as well as TV and radio journalists, as he felt they couldn't put words in his mouth.
Understandably, the 65-year-old Hornsby was insulted: "I've posed for pictures with some major league hitters—not bush leaguers like him. He couldn't carry my bat. He didn't hit in two years what I hit in one."
Perhaps this tiff between two prominent names in baseball shouldn't have been surprising. In the foreword to Hornsby's book, Casey Stengel himself wrote, "He never backed up from anybody on the baseball field or in the front office." Then on the very first page of his text, Hornsby wrote:
More than all my honors in 48 years of baseball I'm proudest of the fact that I am not a baseball hypocrite. I've never had to worry about anybody telling anybody else what I said behind their back. I've never taken back anything I ever said and I've never failed to say exactly—and I mean exactly—what I was thinking. To everybody—from the owner to the bat boy.
So it was obvious from the outset of Hornsby's book that no one would ever confuse the author with Dale Carnegie. At any rate, there would be precious few photo ops left for Hornsby, who would be dead in less than a year.
Despite the stormy relationship between Hornsby and Maris, the day of March 22, 1962 was classic Chamber of Commerce weather, warm and sunny. The Mets had taken batting practice at Miller Huggins Field, while the Yanks had not. Before the game, Casey socialized with his former players and posed for pictures with Mickey Mantle and Roger Maris. "I wish you both good luck this year, but I hope you just hit grounders today," he joked.
He also posed with Ralph Houk, the youthful (at age 43, he was 29 years younger than Stengel) Yankees manager. Houk, who had served as a coach under Stengel, had long been presumed to be the heir to the throne. When Casey took ill in 1960, Houk ran the team, and when an offer to manage the Kansas City Athletics came his way, Houk turned it down to bide his time until the New York job officially opened.
"The pressure on Houk had to be like having an elephant sitting on your chest," mused Mantle. But the Yankees' performance in 1961 had done nothing to cause anyone to doubt Houk's abilities. Indeed, the Yankees would win two more pennants under Houk's tutelage in 1962 and 1963.
So there were plenty of reasons why Floridians and tourists would want to be present for the first meeting of the Yankees and Mets. A capacity crowd of 6,277 (paying from 75 cents to $2.50) squeezed into Al Lang Field. It was the Mets' biggest crowd since their first exhibition game at the park.
To that point in spring training, Mets starter Roger Craig had given up just two earned runs and six hits in 13 innings. In his previous outing, he had lost to the Orioles but only by a score of 1-0 and he had pitched eight innings. His opposite number, Terry Stafford, had been ever better with three victories and 12 hitless innings.
Based on those stats, a pitcher's duel would not have been a big surprise. Indeed, the game was no slugfest but neither starter was invincible. The Yanks jumped in front in the first inning on base hits by Elston Howard, Bill Skowron and Clete Boyer. In the fourth, Boyer knocked in another run with a single. The Mets waited till the fifth to respond when Craig drove in their first run with a looping single to center. Taking advantage of a couple of Yankees errors, the Mets scored twice on a Don Zimmer single and took a 3-2 lead. Then the Yanks tied it in the top of the ninth when Tom Tresh, pinch-hitting for Ralph Terry, hit into a force play.
This set the stage for perhaps the earliest known instance of Mets Magic.
In the bottom of the ninth, third baseman Joe Christopher tripled. The next batter, Zimmer, popped out, but then up came Ashburn, who had been nursing a bruised hip, pinch-hitting for relief pitcher Howie Nunn. Other than Stengel, Ashburn was the only original Met to be voted into the Hall of Fame. Ashburn's pinch-hit single off losing pitcher Gary Blaylock, driving in Christopher with the winning run, didn't figure into Ashburn's enshrinement in Cooperstown, but it put the Mets in the win column in the first ever match-up between the two New York teams.
The game was no laugher, but Lonnie Burt led off his account in the next day's St. Petersburg Times by simply saying, "Ha, ha, ha, ha, ha, ha, ha, ha, ha."
While the winning hit came from a "name" player, the winning pitcher was of much less distinction. Nunn pitched one third of an inning and garnered the victory for that day, but he would never throw a pitch for the Mets during the regular season. Originally acquired from the Reds, he returned to Cincinnati for the regular season. After six games and 9.2 innings in 1962, his career was over. His 1959 stats for the Cardinals and 1961-62 records for the Reds were unremarkable.
The postgame star of the show was Casey Stengel.
"I got a big kick out of beating my old ball club," he acknowledged. "I have never been so shook up in my life. In all my years in baseball, I never been so excited about one game." Whether that was exaggeration, only Casey knew, but he did manage to get in a dig at his former boss when he said, "I understand Mr. Topping is going to take me back in about eight years."
Postgame spirits were also running high in New York. There was a formal victory party at the Soreno Hotel, as well as informal celebrations at countless watering holes around the city. "It's like New Year's eve in this joint," restaurateur Toots Shor told Stengel by telephone.
If Casey had managed this "meaningless" exhibition game to win, he probably had more than revenge on his mind. Casey's glory years with the Yankees were also a golden age for National League teams in New York. From 1949-1957, the nine years when Casey's tenure overlapped the presence of the Dodgers and the Giants in New York, only two non-New York teams (Philadelphia 1950 and Milwaukee 1957) won National League pennants.
As a former player for the Dodgers and Giants, and as a Dodgers and Yankees manager, Stengel had experienced the multi-team reality of New York baseball in various eras. The Yankees had the town to themselves from 1958-1961, but that was an anomaly. Now they would have to share the sports section with another entity. The Mets were not going to compete for a pennant in 1962, but they were going to compete for attention in the New York media. A victory over the Yankees in the first meeting between the two teams, albeit an exhibition game more than 1,000 miles away, would be a great public relations triumph. That the Yankees defeated the Mets in a rematch in Fort Lauderdale the following week was of little consequence.
One of Casey's pos-game remarks might have been serious, but if so, it proved to be woefully inaccurate: "I told my team if they could beat the Yankees they can beat numerous teams in the National League." Of course, they did but only infrequently. Once the regular season started, the Yankees and Mets went in opposite directions.
That the Mets finished in last place was no surprise, though their record-setting number of losses (120) might have had some shaking their heads, and their lovable losers image might have come as a shock in a town that traditionally revered winners and shunned also-rans. The Yankees' 1962 pennant was hardly a surprise. Neither was their World Series victory over the San Francisco Giants, though it was hardly a gimme.
Casey was obviously joking when he said, "Quit worrying about this game. We'll be playing 'em again in the World Series." Yet in retrospect, perhaps the biggest surprise concerning the Mets and Yankees involved the World Series:
In the offseason between 1962 and 1963, what would the odds-makers have said about the Mets' chances of earning a world championship before the Yankees achieved another? In the 1960s, the Yankees won two more pennants but came up short in the World Series against the Dodgers in 1963 and the Cardinals in 1964. Not so the Mets, who went all the way in 1969.
References & Resources
The Amazing Mets, by Jerry Mitchell, Grossett & Dunlap (New York, 1964)
The Baseball Timeline, by Burt Solomon, DK Publishing (New York, 2001)
My War With Baseball, by Rogers Hornsby and Bill Surface, Coward-McCann, Inc. (New York, 1962)
The New York Mets: Twenty-Five Years of Baseball Magic, by Jack Lang and Peter Simon, World Series Edition, Henry Holt (New York, 1987).
The New York Times, March 23, 1962
1960: The Last Pure Season, by Kerry Keene, Sports Publishing, Inc. (Champaign, Ill., 2000)
100 Years of the World Series, 2d ed., by Eric Enders, Barnes & Noble (New York, 2004)
St. Petersburg Times, March 22 and 23, 1962
Tampa Tribune, March 22 and 23, 1962
Zim: A Baseball Life, by Don Zimmer and Bill Madden, Total Sports Publishing (Kingston, N.Y., 2001)
Frank Jackson writes about baseball, film and history, sometimes all at once. He has has visited 54 major league parks, many of which are still in existence.