Sometimes you find the best information in the oddest places. For instance: I find blogs a treasure trove of useful information. The thing is, as you know, I also write for a mainstream outlet. The demographic of the readers there is a lot different from the ones here; with my other gig most readers think that BRAA, FRAA and VORP mean that supper is digesting nicely.
My bosses prefer me to write in the context of what is most familiar to the readers. Hence, when I use things like RBI, runs, ERA, batting average and the like I try to stress how various factors affect these things. With players' power numbers and ERA, I emphasize things like the park in which they play and where they are in relation to the league average. I talk about the importance of outs used and batting order position when assessing things like runs and RBI.
I imagine most mainstream writers, regardless of their personal baseball philosophy, have similar guidelines. For those who lament that sabermetrics hasn't really infiltrated the mainstream media—well there's a reason for that. Your average Joe/Josie Sixpack baseball fan doesn't read Baseball Prospectus, Hardball Times, Rob and Rany and buy subscriptions to Baseball-Reference's Play Index or Lee Sinins Complete Baseball Encyclopedia. Outlets looking for the widest readership will offer what is most familiar to a typical fan. These readers get their stat fix from box scores and the lists of league leaders in statistical categories that they see flashed during games they are watching.
Due to this, other than comments from players and management, it's difficult to find the sort of insights that the hard-core fan craves from the mainstream media since they cater to the typical fan rather than the hopeless baseball addict. When you try to find insights into the game itself rather than just the clichés spouted by the people in it, you have to go outside local columnists and AP/CP press releases. That's where blogs and so-called "renegade" sites are so valuable.
In 2007, the Milwaukee Brewers had a promising season go down the tubes. Throughout the year, I found an unusual and tremendous source of insight on what was a tumultuous season. At my main cyber-haunt, AKA Baseball Think Factory, there was, shall we say, a veteran Brewers fan who would post long, thoughtful analyses of the Brew Crew's fortunes. Interestingly, he was one of the first folks who started to worry about the club's chances this season while the Brewers were still comfortably in first place. He noticed misuse of players that was costing the Brewers games, or potentially could. As the Cubs got hot and Brewers started to scuffle, he began to sound prophetic.
What was fascinating is you didn't read these things in the Milwaukee media. I started following the Brewers a little more closely and I would see things that reminded me of Harvey's Wallbanger's (he wishes his real name to be kept private) observations. He nailed it time after time after time. One of his peeves was that nobody was telling the true story of where it was going wrong for the Brew Crew.
Well, their season is over and I asked "Harvey's Wallbanger" if he would help me tell the story of how the Central was lost. All the insights you're going to read are from him alone. I'm just the mouthpiece. Trust me—it's fascinating and worth the time spent. I never regretted reading his posts on BTF; they were that good.
Believe it or not, 2007 began to slip away in the season's first month. While the infield defense was an issue (see Hardball Times writer Jeff Sackmann's excellent Brew Crew Ball blog–another handy Brewers' resource), the Brewers' undoing began elsewhere. During spring training, manager Ned Yost declared his plan for managing the relief corps. With the services of Matt Wise and Derrick Turnbow to set up Francisco Cordero in the ninth, the Brewers could confidently turn any game into a six-inning affair. If you didn't beat them in innings 1-6, then you may as well pack it in for the night.
Come the end of the first month, Turnbow alone had appeared 13 times. The "three-headed relief monster" had pitched in games won 9-4, 7-3 and 5-2 in addition to the games where their presence was legitimately needed. Of course, when you start 24-10, it must be working, right?
In early May, the Brew Crew first hit rocky waters, in an ugly 10-20 stretch. However Prince Fielder's .321/.397/.755 13 HR in May coupled with Ben Sheets' 4-1, 3.29 ERA kept it from being far worse. His team's often being behind gave closer Cordero a breather, but it didn't help Carlos Villanueva, Brian Shouse, Turnbow and Wise much and they finished May with a combined 93 appearances to date.
Why the workload? Yost had determined he had one starter capable of going eight innings— the oft-injured Sheets. The other four starters— Dave Bush, Jeff Suppan, Claudio Vargas and Chris Capuano— reached the eighth inning only five times in the season's first two months.
Initially, a short leash with Bush seemed appropriate, due to an internal switch causing him to go from competent to Boom-Boom Beck in a nanosecond. Instead of trying to stretch him out on occasion, Yost just turned to the bullpen. As to Vargas, he appeared to be the pitching equivalent of a mouse. Nibble, nibble, nibble followed by a narrow escape. However, come pitch No. 100 … bye-bye, bring in the 'pen.
Meanwhile, after fast starts Suppan (2-5, 6.68 ERA over 12 starts averaging 5 IP/start) and Capuano (0-6, 7.74 ERA over nine starts averaging less than 5 IP/start) went into the tank, further burdening the relief corps. Sheets had become Horatio at the bridge, the only starter still standing on two legs.
Capuano went on the DL, which was actually a blessing as Milwaukee gained the services of the fine rookie Yovani Gallardo. Regardless, since he was a rookie, management had Gallardo on a pitch limit per game. So while Gallardo was more efficient than his older peers and able to get deeper into games, he still required support. The Brewers recovered somewhat and June passed with the team regaining a firm hold on first place. Then disaster struck.
Sheets (10-4, 3.39 ERA) landed on the DL. The centerpiece, the very foundation of Yost's plan was gone and Yost looked like a deer in the headlights. By early July, Turnbow, who had pitched 42 times, admitted in the local papers he was feeling tired. Villanueva, who had done an amazing job in a swing role, started to crumble (0-2, 11.25 ERA over five appearances in July), and Wise's reliable change became less reliable. After a decent home stretch immediately after the All-Star break, the Brewers went on the road and the bullpen collapsed.
The carnage continued and Yost tried to get his un-stretched-out starters to go deeper into games. He finally managed to push Vargas to eight innings in a 12-2 win over St. Louis on July 27. That effort proved calamitous— Vargas went 1-2, 9.00 ERA over his subsequent five starts, ended up on the DL and finished the season in relief. Multiple leads in Cincinnati and St. Louis were frittered away, including the infamous effort on July 28 when Milwaukee let a 6-0 lead dissolve into an 7-6 defeat in the first game of a day/night doubleheader.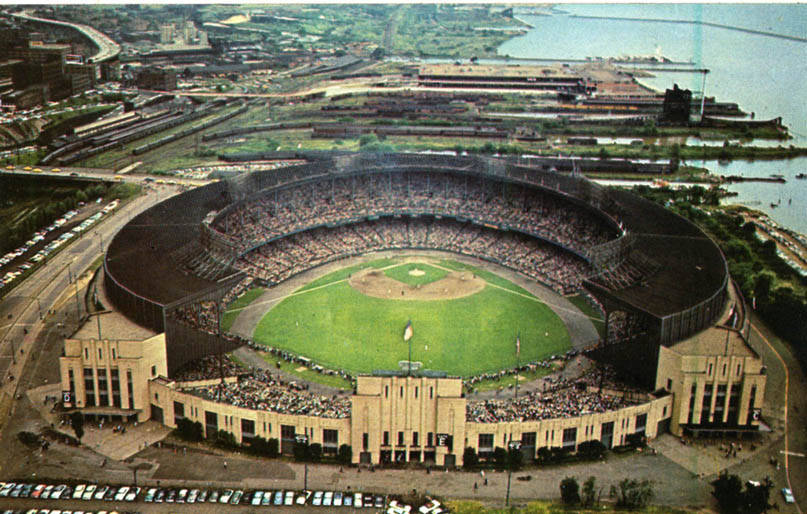 Drained physically (and I suspect mentally), the group was unable to rise to the occasion. Wise hit a Reds batter in the face and it affected him so much he became a train wreck posting a 10.45 ERA over his final 16 outings. With the team desperate for assistance, Grant Balfour was brought up from Nashville. Balfour was the proverbial gas on a fire, losing two games outright and generally being awful.
GM Doug Melvin, clearly somewhat panicked, shipped off three minor leaguers to the Padres for a veteran reliever (Scott Linebrink). After some initial success (1-0, 1.13 ERA in his first eight appearances, striking out a man per inning) he joined in the "fun" by also tanking (0-3, 11.57 ERA over his next five).
The Milwaukee pitching staff was in shambles. The Brewers suffered through an 9-18 August and how they won nine games is the puzzler.
At the end of August, the Brewers got a lift from Sheets' return. But the team's effort continued to be undermined by its manager's strict adherence to a failed orthodoxy. The moment all Brewers fans will remember as highlighting Yost's insanity is the first game of the Brewers/Cubs series the waning days of August. Milwaukee no longer led the Central and was at Wrigley. Suppan had miraculously pitched the Crew to a 3-1 lead and entered the bottom of the seventh with a low count of 79 pitches.
He got to 0-2 on Cliff Floyd, whose laundry was practically hanging over the plate. Suppan threw a borderline strike and Floyd was struck by the pitch. Yost lost it, running to the mound and to the complete, total and utter astonishment of everyone with the I.Q. of a common squash, yanking Suppan from the game. In comes Linebrink. Two outs and an E-1 later, and it's 5-3 Cubs and Milwaukee is below .500.
Despite his bullpen's utter disintegration over the previous six weeks, despite his veteran starter being in command, despite the obvious need to minimize using obviously exhausted pitchers, Yost put "The Plan" ahead of the obvious. Unfortunately, Yost managed his bullpen like a man in a body cast trying to scratch a 'personal itch'; he kept flailing around seeking relief but had no idea how to manage it.
The Milwaukee pitching staff recovered somewhat in September however Shouse and Turnbow fell off a cliff posting ERA's of 8.44 and 9.35 respectively in September. Gallardo was lights-out and Villanueva replaced Vargas after he received a much-needed rest by sitting around at Triple-A for two weeks. The offense scored oodles of runs thanks to Fielder (11 HR), Rickie Weeks (9 HR) and pretty much all the youngsters (Corey Hart/Ryan Braun/J.J. Hardy) crushing the ball, nailing 49 round-trippers in all. They came close but couldn't stave off the Cubs and a promising season was over.
Other Yost miscues
Yost's feud with 2006 team MVP Bill Hall is another mark against the manager. Hall agreed to move to center field "for the good of the team" but struggled in the new role. He was rewarded with a two-game benching. Hall's bat perked up in June (.307/.388/.523) but then he got hurt in July.
Seeing his team struggle, Hall rushed back from injury but his bat did not. After a rough two-game stretch in San Francisco in late August where he whiffed five times, Hall was benched yet again. This time, Hall went public with his complaint and to the dismay of his teammates found himself in a platoon role with Gabe Gross before being benched outright for about a month.
In the midst of a divisional race, Yost picked a fight with the squad's most popular player and then humiliated him. Unbelievable.
The Brewers under Yost played poorly in the second half, blowing an incredible number of three- and five-run leads (During the season the Brewers blew a MLB high of 16 games where they had a 3+ run lead.) And the Brewers lost 21 consecutive games (18 starts) in which Capuano pitched. He was 0-12, 6.08 ERA in those games, but Yost kept running him out there.
The Brewers' 2007 collapse was largely aided and abetted by Ned Yost.
References & Resources
I would like to thank Milwaukee Brewers' fan extraordinaire (and fellow primate) "Harvey's Wallbangers" for both his time and his input. Hopefully the Brewers will learn from 2007 and reach the post season next year and beyond. There's a lot of terrific talent with the Brewers and hopefully they can capitalize so 'Mr. Wallbangers' can watch his club play in October for the first time since 1982.
I would also like to thank Hardball Times' editor Joe Distelheim for going the extra mile in getting this piece ready. His work is usually done by Thursday night, or early Friday morning. He had to squeeze in time before his going away for two weeks to make this look presentable. See you when you get back Joe!